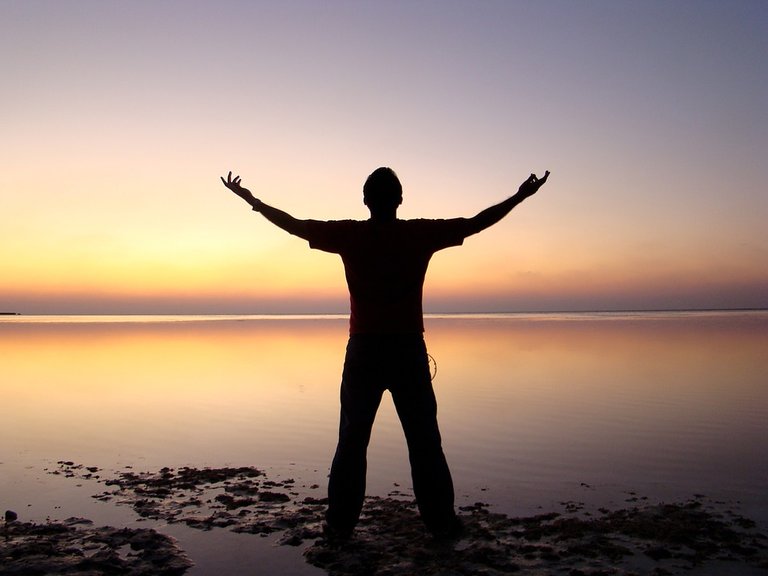 This is probably the announcement that will put it all into perspective for you.
Imagine you're a Facebook user. You're quietly going about your day and suddenly your friend shares a post they've worked hard on for the last few hours. You know they like writing but you've never really understood why they do because it never seems to make them any money.
Some writer facts for you:
Most of us writers (yeah I'm a writer believe it or not) do it for the passion of writing. The money is second to the writing. If you look at WordPress then you'll see a million blogs on there with no earnings whatsoever.

Most of us writers (or at least a lot of us) are paid a fraction of our posts worth, if we are paid at all. In fact I've talked to many, many writers in the past that are super protective over their clan because it's a common thing for websites just to completely stiff writers out of their hard work.

With all the above in mind it can often be hard to make it a passion. A dream. Something that we can make bank with.
Steemit (now hive) was a long term solution for this. Steemit provided the masses with earnings for their work. It was an amazing breakthrough in writer dynamics. When I first joined I thought it would change the industry entirely and I must admit that I was pumped. It could essentially be the solution to onboard the masses, even people that weren't that great at writing but wanted to learn.
But obviously Steemit faced many problems at the beginning of it's journey. A lack of development, we lacked any sort of interest from the outside, and of course we turned into some back corner drab of the internet that no-one really cares about, despite being a really positive community.
Amongst many things, we at BRO and DreamR have identified that it was the ease of use and understanding of the onboarding process that Steemit (now Hive) critically lacked. Our friends and family perhaps wanted to join in with our fun but didn't actually want to understand the basics. Private keys, usernames, Hive, Steem, exchanges, what the actual hell??
At BRO (and other communities that plan to onboard DreamR) we want to simplify this entire process. We'll exist as an app and people will not even need to understand what Hive or Steem or Blurt or whatever is. All they'll know is that they can enjoy writing and are making bank, and that will be it.
I know, I know. A lot of you are now thinking the amount of time that it took for your work to get recognised on here and the schlong you had to suck to get anywhere at all. Yup. I hear that. So how will this be any different? Well, DreamR will be backed by the Stake of a mega whale - and if you want to delegate in? More power to you because you'll certainly be rewarded for it.
Imagine your friends at Facebook now? They've just seen you write an article for $100 that's all yours. And, it's built for a child with no hands. Well, not no hands, but you get the idea. Would they be able to resist it? I'm not sure. It was easy to palm off Steemit/Hive. But BRO? And any other community that wants to sign up to this shit? In this climate? I think it would be pretty hard.
Of course we're not going to be rewarding low effort posts. So before you start to panic we'll be trying to incentivise people to create better.
So we at BRO will be the first community to test run this. We'll get to "feel the powaaar of the dark side." We will get to transform our posts into a living, breathing, organically represented entity that the ecosystem can't ignore any longer. We will incentivise men to create again, and where they can do it without the scathing judgement of current power structures. Because the beauty of it all is that we will exist on a blockchain. And no-one will be able to silence us anymore.
Will Facebook ban us? Probably. Because we've now just become a serious threat. It's time to fuck up their shit.
Just look at what Leo did with theirs.
Now it's our turn :)