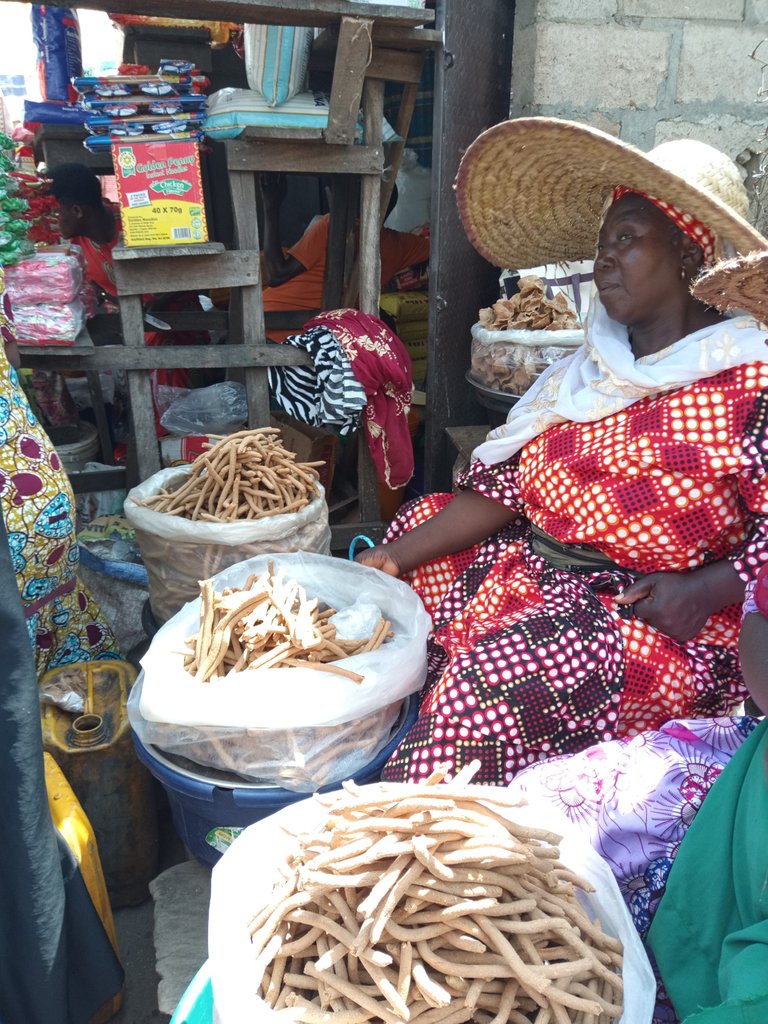 Hello Everyone 💕💞,
I am delighted to tell you guys that here in Africa or particularly in Nigeria we have some special food snacks delicacy meal. These has been in existence for a very long time , although not in Nigeria alone now but in all African countries like Ghana , Kenya and so many countries. But in Nigeria we have some special ways of making and Preparing this food snacks .
Mainly it is made from Groundnuts or Peanut. After which is been grinded it will undergo some few process and procedures which will later form a paste . This Paste will be mould and rolled into different shapes and sizes. Then cut with knife. So after this process it will be fried and spread into the atmosphere, or sometimes bagged immediately to avoid been soften.
Kulikuli Snacks Retailer Shop In Ilorin || Marketfriday
My today emphasis is on Ilorin Main Market ( Ipata Market )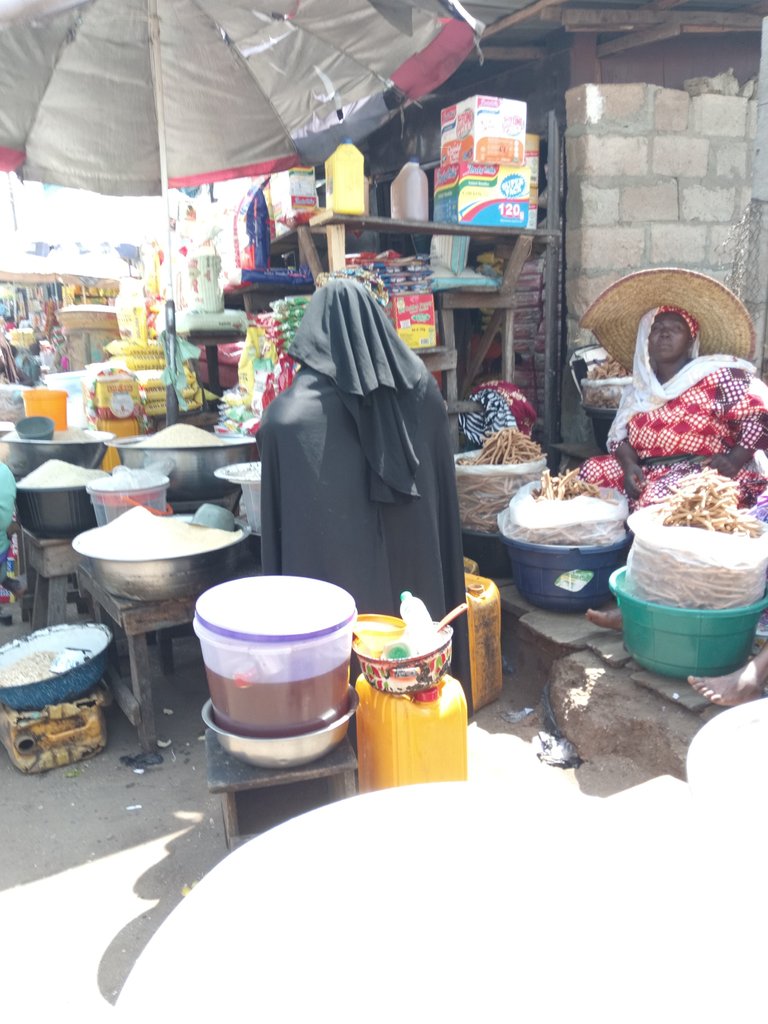 ---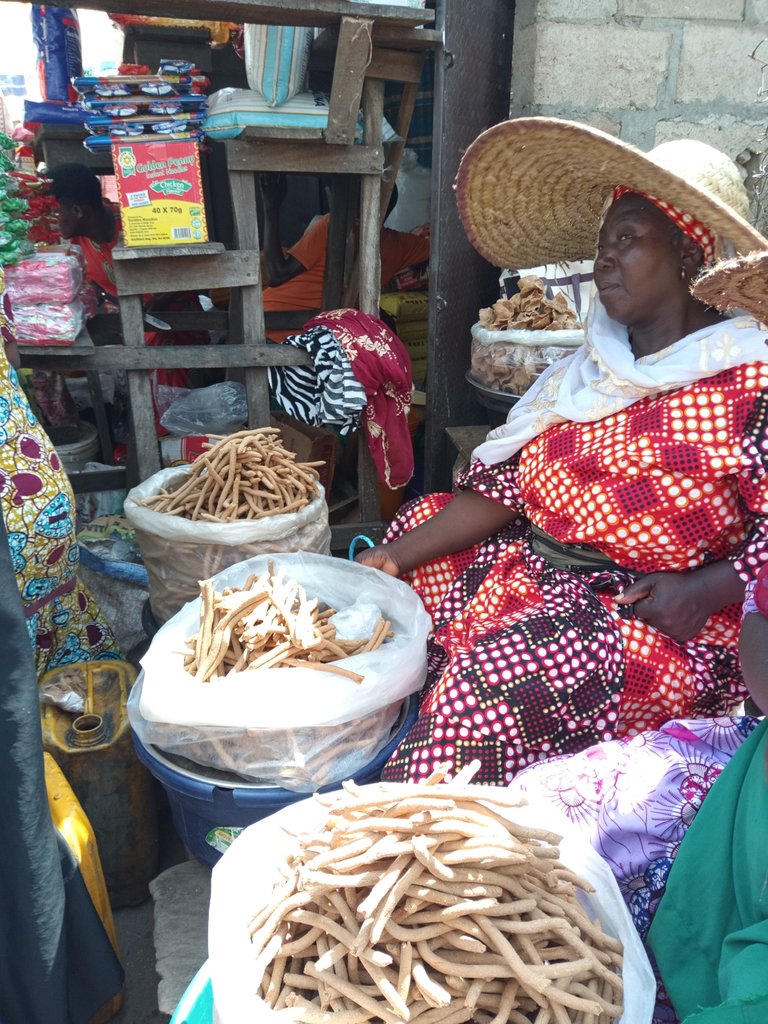 There are so many different places where you can find and get this African Indigenous Delicacy as snacks or food if you want it and more also. The Ilorin town is somehow known for this kind of snacks making though.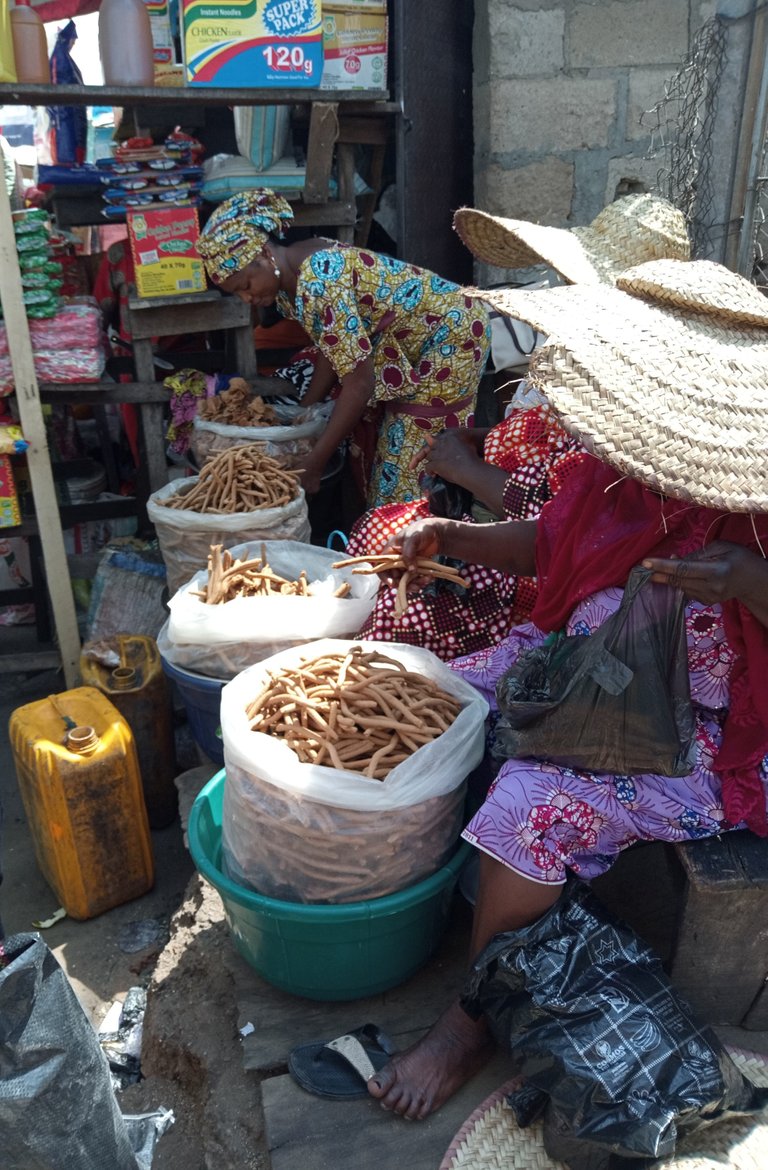 Ilorin Town is a lovely place to visit with friends and family to see more of new stuff around you. Thanks to @dswigle for this great initiative to learn and see more new things about #marketfriday.
Thanks For Stopping by And checking Out My Blog 📝📖🗒️**
See you next time!
Original content by me, @mattsanthonyit
Please important note▶️, order than any stated link in my post otherwise every other photographs used in my posts are originally taken and owned by me @mattsanthonyit, if you like them and wish to use any of my images please contact me privately. Thanks🔛.
🗓️Date Capture: 23/11/2019. 📸Medium capture: Infinix Note5 Smartphone. 🌍Location: Ilorin.Kwara State. Nigeria. 🕰️Time: 8:50am ⚡Posted with: steempeak.com

If you actually like what you see😃😄😉,watch📷📺📸 and read📖📋 I would equally be grateful for an upvote♥️⚡ a very cool comment under my comment box or a resteem 🌀😏 for everyone to see ... and perhaps maybe you would like to follow me for more of my Post to show on your own feeds. Don't miss any of my Post.🔝
Thank you for visiting my blog.
You Can As Well Join Me On Other Social Media Platform.
Twitter:
Check out Matthew O. Akinlotan [steemit @mattsanthonyit ] (@mattsanthonyit): https://twitter.com/mattsanthonyit?s=09
Instagram:
https://instagram.com/officialoluwagb...
YouTube:
[https://m.youtube.com/channel/UCPBPk8al3dnLy5xAWnbWT1w
Facebook:
( https://mobile.facebook.com/akinlotan...)
Steemit: