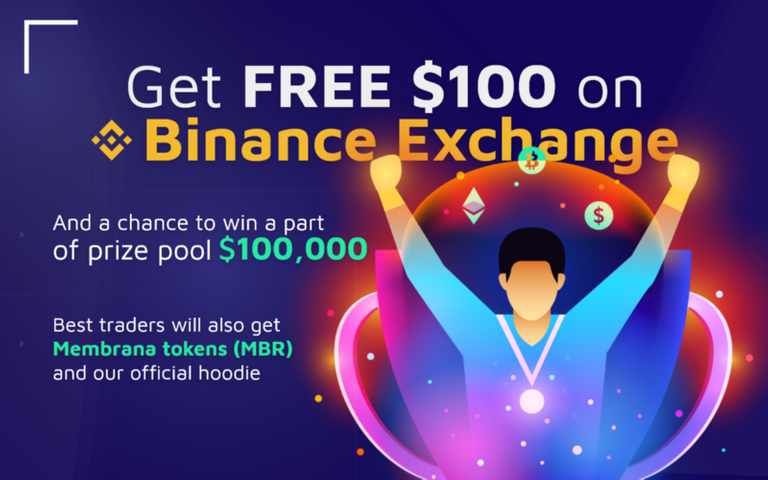 As you know, Global Traders Competition will start on June 15th. All traders will compete on Binance Exchange. Every week we will conclude results and traders can withdraw their profit in ETH. Also TOP5 traders will get Membrana Tokens (MBR) and Membrana team hoodie. In the end of competition, TOP20 traders will get a chance to win $100,000 prize pool.
What should I do to get FREE $100?
Visit web-site: Membrana.io/competition;
If you have an account on Binance, you have to pass the KYC procedure on website;
If you don't have account on Binance yet, use this link and register there. After that, please pass KYC procedure.
Help: how to pass Know Your Customer Procedure (KYC) read here.We hope these three steps are not hard for you to finish . Below you could see the infographic picture to help understand our Global Traders Competition.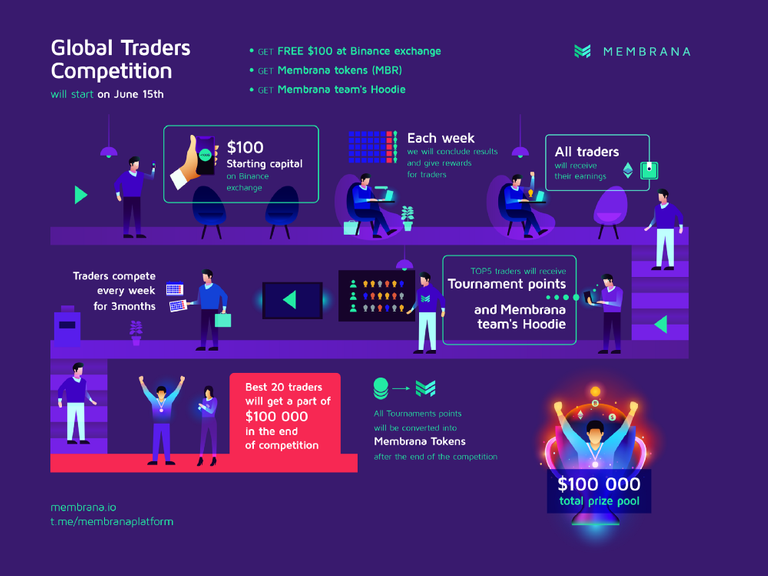 Click here to zoom infographic.
Good luck and follow the news!