The more I work on this guitar, the more I'm convinced that I cant just slap some traditionally used pickups on it. I mean, I could, but it would seem like I missed an opportunity to really make it different.
I'm considering putting some wooden pickup rings, which… would make it different I guess. I've not seen many guitars with such features, but it seems to me like it's a little too little; if that makes any sense.
A little while ago I found myself in awe of guitars that break all the norms, if you will. I know going down this path would probably turn off the average guitarist, but I feel like If I don't follow my gut, I won't find any motivation to finish these projects.
Here's a perfect example of different but gorgeous... these are made by TAO guitars.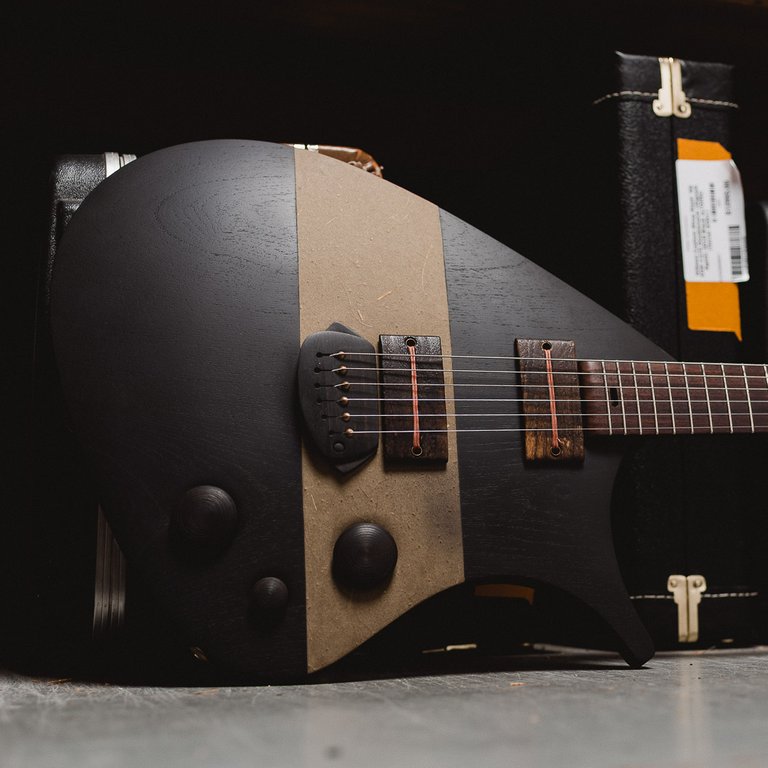 Now, I will grant you that my own brother would probably not gig with something like this, but I would be a proud luthier if this guitar was leaving my shop any given day.
What are your thoughts on this?
MenO