In just four days, Facebook (NASDAQ:FB) has lost about 16% of its value, or about $100 billion.
The reason?
Advertisers are cancelling left and right, since they are declaring Facebook is too tolerant of politically offensive positions.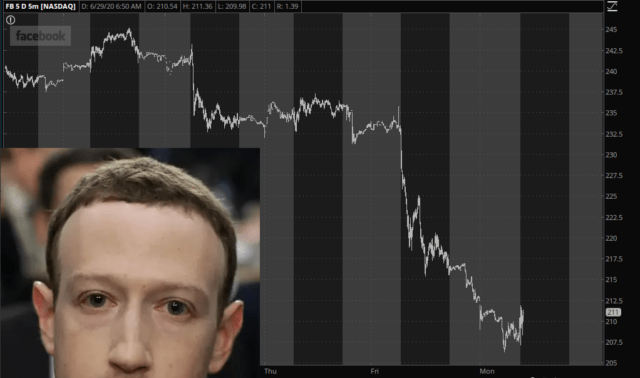 This is adjunct to the Nasdaq 100 breaking its intermediate term trendline on Friday.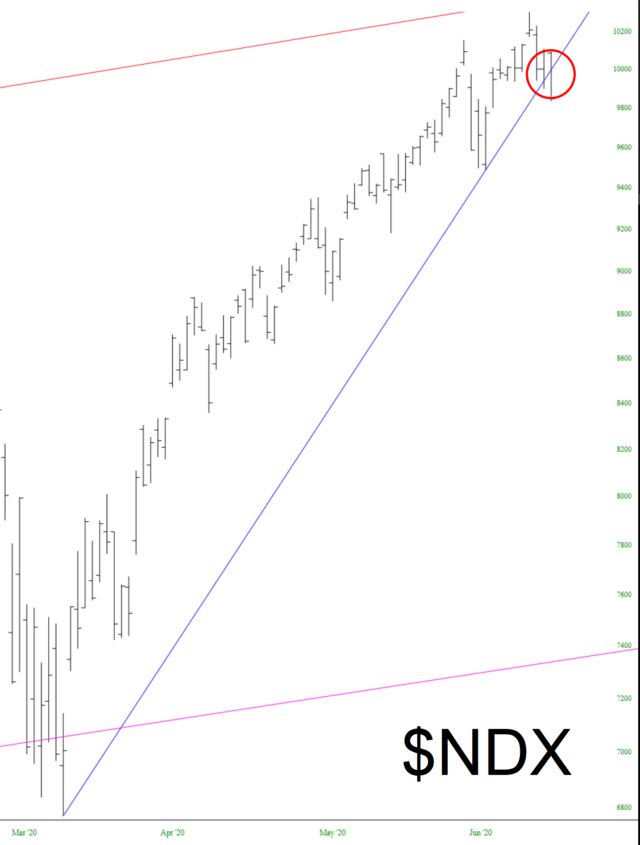 Personally, I don't find the Facebook chart the least bit interesting, but it's interesting to see how the cultural mores are directly affecting specific equities in our increasingly-polarized culture.

Original Post