Hectic week, so not really had much free time to post, so this is a quick one from tonights editing session..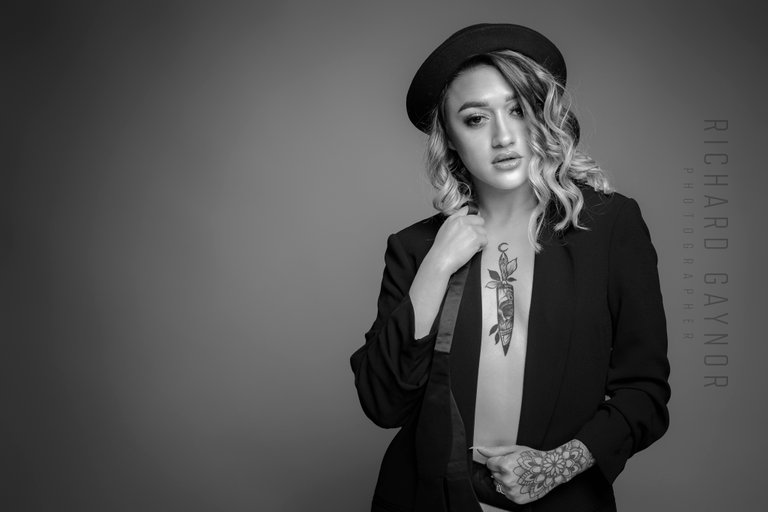 Shot on a pink backdrop, I love the tones in the b/w conversion... Just love Amber's attitude showing through in the image... This was the first time I shot her in a studio setting and I know I've said this numerous times recently, but this just makes me want a studio myself even more...
Since @brianbrogan1960 's studio closed down, I've mainly shot location or in a house setting for boudoir... This shoot got my studio juices flowing again.
I've got a busy weekend ahead of a new job role starting on Monday, so I might not get chance to post again until next week.