Leader or follower...Which are you? I read this quote below today and it made me think about leadership and the fact that humility, in my opinion, is one of the key attributes of a good one.
Humility isn't thinking less of yourself, it's thinking of yourself less. - C.S. Lewis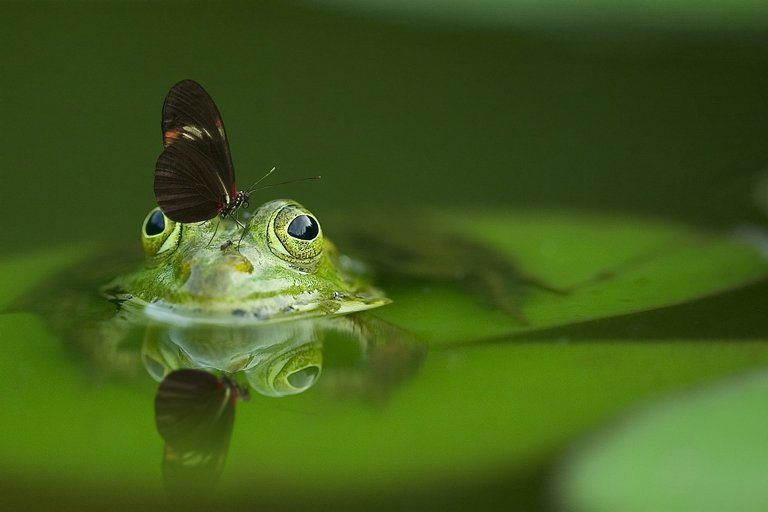 I listen to a few podcasts and one of my favourites is one by an ex-military battlefield commander.
.
He applies the attributes, skills, disciplines, fortitude, ownership, perseverance, get-after-it ethos and overall leadership-skills he learned in the military to the corporate world and often talks about what makes good leaders. Much of what he talks about comes from his military experiences which he applies to the civilian world, however a leader is a leader no matter the area of operation: Office, sporting field, school, battlefield, workplace...A leader, a good one, needs to exhibit certain qualities and humility is one of them. It's ok for you to think differently of course. src
Humble leaders are often more widely liked and appreciated and more readily bring out the best from their teams resulting in greater results overall. Humble leaders know how to admit mistakes and move the team forward collectively towards the goal. Humble leaders know how to identify the strengths in their team and build on them, showcase them to up the chain of command, allowing the team member(s) to receive the accolades and subsequent increase of self-value/worth which helps to drive productivity overall. The core of humble leadership is based around these things and a humble leader will use these factors to measure, or predict, growth, the organisations growth, the team's and their own as a leader.
Humility is a strength, not a weakness, and certainly doesn't mean allowing oneself to be walked on, abused, overridden, held back, disrespected or left behind. In fact the opposite usually occurs. Displaying humility often results in deeper relationships with others as humble people are often more accepting of other people for what and who they are.
Like our good friend C.S. Lewis says above, thinking about oneself less is humility and thinking less of ourselves has no place in humility or life in general. That doesn't mean being egotistical has much of a place either though, in fact removing that personality trait from our toolboxes can bring us a giant leap forward toward a better life, a more fulfilled one. Egotism shouldn't be confused with confidence in one's ability; It's not required. The latter can be displayed and deployed without the former. The leadership role requires confidence of course and that's part of the leaders role, instilling confidence in his team and building their confidence in turn, as individuals and a unit.
Humility isn't on the curriculum at school or university. In fact the word is probably so seldom used, thought about and deployed in this hubris-loaded world it may cease to exist altogether at some point...I guess the same can be said for manners, courtesy and that almost dead word, and personality, trait of chivalry - Another strength-defining characteristic a man can display. There is a place for it though, for all of those traits mentioned above, and the man, woman or child who displays them is going to stand out and stand apart from others as a leader. In my opinion at least.
I know not everyone desires to be a leader, the world needs followers too of course, but being a leader isn't always about leading others...It can be about leading the ideal life, personally and I believe some of the traits above, together with others will lead one to a better "ideal life."
Just thinking out loud. Just reaffirming in my mind why I value traits like humility.