When I first heard about Booksmart, I thought to myself, "Cool. It's Superbad but with girls." Because I still love Superbad, I was incredibly excited to see anything that was remotely as entertaining as it was.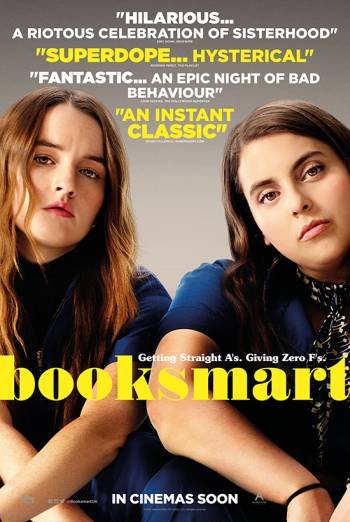 But then I remembered the last time I thought something similar. A few years ago, I distinctly remember thinking, "Cool. It's The Hangover but with women." Although I laughed at some of the jokes in Bridesmaids, I found myself thinking "That would never happen" way too many times to fully enjoy the movie (pooping in a sink comes to mind). To me, the film seemed forced. It honestly seemed like not only I, but the writer, director and actors were all thinking, "Let's make The Hangover for women."
Heck, that actually could be a good idea. I would love to see The Hangover from the female point of view. I think it would be really entertaining to see what, Fat Jesus's sister and her pals were doing while the guys were hanging out with Mike Tyson. But that is not what we got. Bridesmaids seemed like a cheap copy of the original. That flaw had nothing to do with the male vs female perspective. It had everything to do with the fact that attempts at duplicating a winning formula almost always fall flat.
This is definitely not the case for Booksmart. It is not merely an attempt to copy Superbad. Instead, it is an incredibly fun, entertaining and original movie. Like any good movie, the film's success does not rely on the gender of its characters, it rests on the writing, directing, and portrayal of those characters.
Booksmart hit it out of the park in all three aspects. The writing team of Emily Halpern and Sarah Haskins created a realistic pair of high achieving best friends who realize (almost too late) they may have wasted the best years of their lives. Although these characters are quite believable, they do end up in many completely far fetched and over-the-top situations (basically anything involving school personnel). But then again, so do characters in half the comedies I enjoy.
To be honest, I really only notice the director of a comedy when they have done a terrible job. Typically, the movie is either funny or it is not. It seems that the success depends on the writing and the actors. I can definitively say that Olivia Wilde, making her directorial debut, did not do a terrible job. In fact, now that I think of it, due to the care given to the details in the party scenes, the chemistry created between the characters, and some excellent timing of some sight gags, Wilde has a knack for comedy directing. I hope to see more from her soon.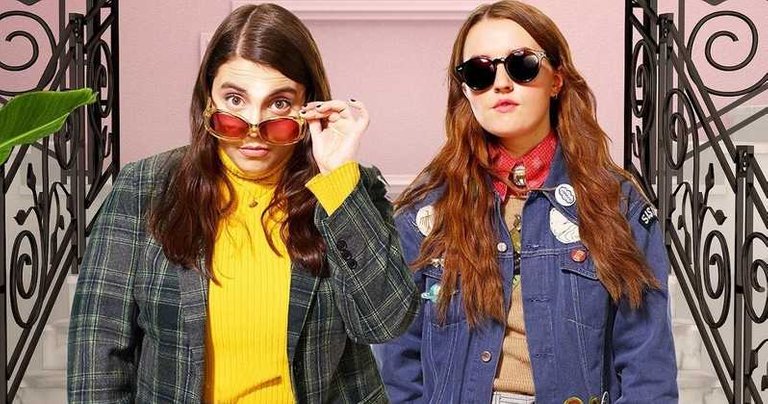 And now for the best part of the movie... the actors.
Kaitlyn Dever, who portrays Amy, is one of my favorite young actors of this generation. If you have not seen her work in the TV show Justified you should stop reading this and check it out right now. At the age of only 15, Dever created one of my favorite characters ever. Her role as Loretta, a quick witted, foul mouthed, street smart, would-be drug kingpin is simply amazing. Although quite different, her character Amy is equally entertaining in Booksmart.
Although I have not seen Beanie Feldstein in anything before, I am sure I will see her in the future. She came off as sweet, funny, and smart. I think their will be plenty of roles for her to showcase these traits in the future.
And then there is Billy Lourd who portrays the ridiculously spacey Gigi. Lourd steals every scene she is in. I don't think I can truly describe Gigi in words... she simply is Gigi. Is she a glamorous rich girl who wants to be an Instagram star? Is she a hippie plucked from Almost Famous? Is she some sort of super human with teleportation powers? I have no idea. But damn is she fun! I would love to see an entire movie centered around the very quirky Gigi.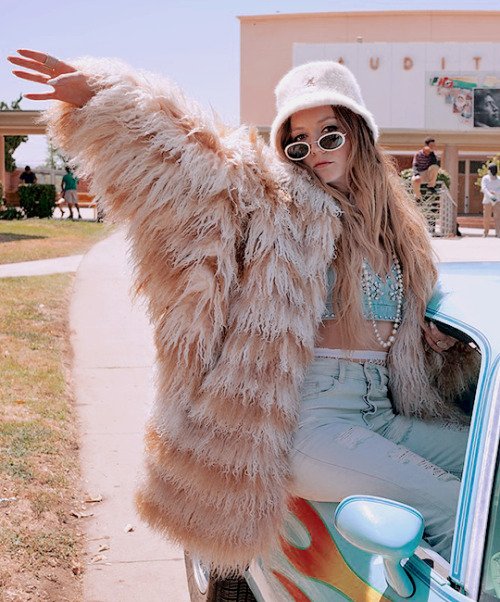 Although I would personally watch this movie even if my wife did not want to, I think many people will find this a perfect "date night" movie. Either way, Booksmart is definitely worth your time.
But be warned. This movie absolutely earned its "R" rating.