I am not a fan of the Beatles' music.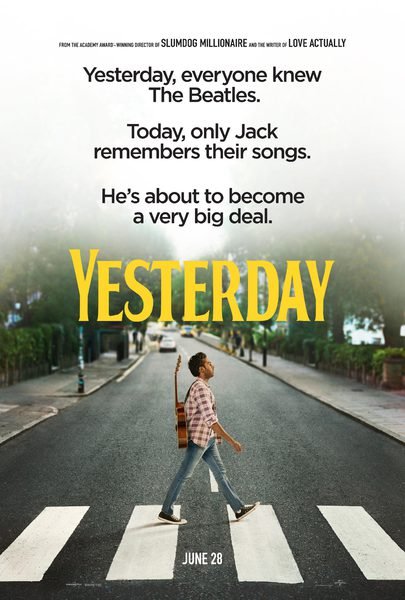 Something is missing here...
Before you Beatles fanatics reach for your silver hammers, it is important to note that I have a deep respect for the Beatles and their music. I recognize their amazing talent and their huge influence on music, culture and society. For me it is similar to dining at a four star restaurant that is famous for their pork chops. I simply don't like pork chops. I can recognize the quality and talent that goes into preparing the signature dish, but I just don't want to eat it.
Because I am not a fan of the Beatles, one would imagine that I would have no interest in seeing a movie based on the music and love of The fab Four. Nothing could be further from the truth.
From the moment I saw the first trailer for Yesterday I was struck by what a clever concept it was. In case you are unaware, it centers around a young failed musician who wakes up in a world were he is the only person who remembers the Beatles ever existed. As a result, he can claim their music as his own and benefit from it in any way imaginable.
After seeing the trailer, I filed it in my mental Rolodex under "rent this some night when you are bored". However, a few weeks later, I was shocked by my 14 year old son's request to see this in the theater. Soon after, my 12 year old daughter did the same. This was especially surprising as neither of my children are Beatles fans either.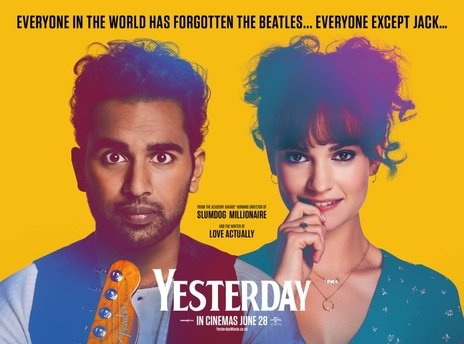 So how much did three non-Beatles fans enjoy Yesterday?
It made us Glad all Over.
Although it was a bit too much of a love story for my two kids, we were all very happy we took the time to see this film. The fact that I saw it with my kids, kicked it up a notch for me. Even though I am not a huge fan, I know enough about the Beatles to be able to very quietly point out all of the Easter eggs placed within the story. I especially enjoyed educating my daughter on which songs were actually Beatles songs and which were ones written by the main character, Jack Malic.
This was an incredibly nice film. It wasn't great. But it made us smile for nearly two hours. Although there is an over-the -top greedy manager (brilliantly portrayed by SNL alum Kate McKinnon) there is no real "bad guy" in the movie. The real villain seems to be Fame itself. Jack's struggle with fame was interesting enough to drive the movie in-between homages to the Beatles and their songs.
At its core, this movie is a clever way of exploring the question: "What is more important: fame and fortune... or love?"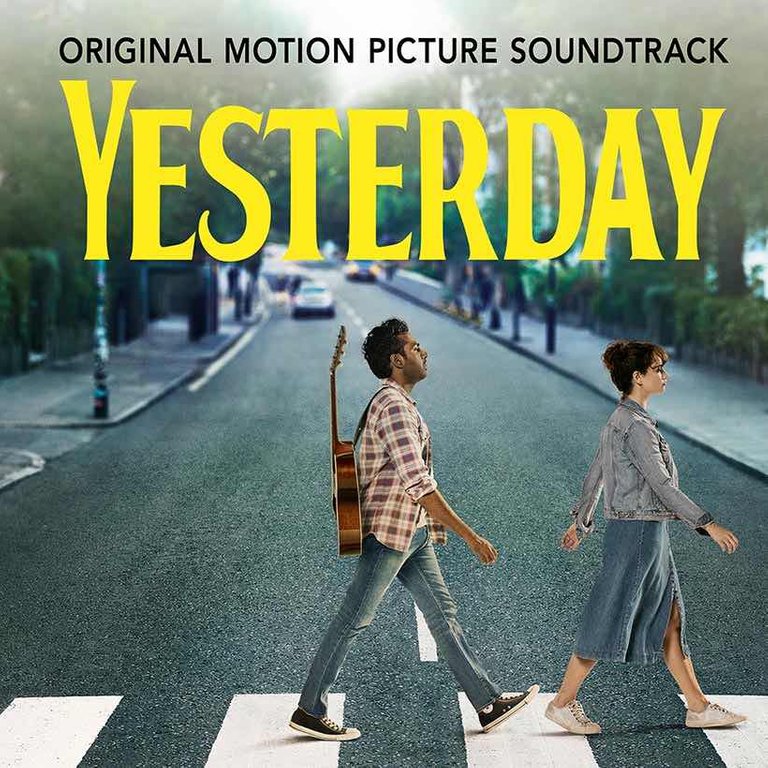 That's better.
The acting in yesterday is sensational. Not only does Himesh Patel (who portrays the hero Jack) have a wonderful voice that hopefully satisfies even the biggest Beatles fan, he also has a knack for dry comedic timing. Many of our smiles were generated by his reactions to his friends and family. The only thing better than Patel was Lilly Allen. After her performances in Baby Driver, Darkest Hour and Yesterday, Allen is quickly moving up my list of favorite actresses. Even non-actor Ed Sheeran does a competent job of playing a caricature of himself.
Is Yesterday worth your time (even if you aren't a Beatles fan)?
Yeah, yeah yeah.
Although it may not be a movie you watch repeatedly, Yesterday is a great movie to rent on a rainy day when you simply want to smile for a couple of hours.