Last week I compared Quentin Tarantino to a Hall-of- Fame pitcher who has "lost his fastball". This made me reflect on why I consider Tarantino one of the all-time great movie makers (and my personal favorite). Because he started making movies just as I was officially becoming an adult, I have seen every one of Tarantino's films in the theater. Here is my ranking of those films.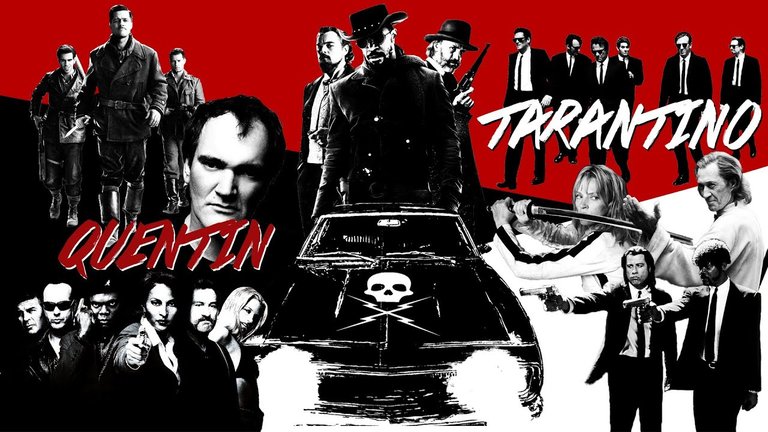 Oh before I begin, you will notice that my list is slightly different than some other writers. It is also different than Tarantino wants it to be. First, I am including True Romance on my list. Although he did not direct true Romance, he wrote it and it has the same feel as most of his other films. Second, Tarantino adamantly argues that Kill Bill is one movie. Sorry Quentin. I paid for two tickets so it is two movies (both very cool).
In order from least favorite to most favorite, here are
The Geeky Guy's Ranking of Quentin Tarantino Films
11. The Hateful Eight


I knew the top and bottom of my list would be very tough. Although the cinematography was sensational, the movie was so boring that it would have been a complete waste of time had I not gone to experience it in a historic theater showing the special 70mm print of the film. My wife, who is also a huge fan, has wisely saved the 3 hours and has never even seen this movie. She isn't missing a thing.
10. Death Proof


I get the gimmick. He wanted to make a movie like the crazy ones we watched as kids. But I've already seen Death Race 2000 one hundred times. I don't need to see a modern movie that tries to be as wonderfully terrible as those movies were. It was fun to watch once though.
9. Django Unchained


I was truly enjoying Django Unchained... and then the final thirty minutes happened. I wish I would have left before the completely ridiculous, and unnecessarily violent final act. In fact, in my mind, I have changed the film to end with one simple handshake and a victorious duo riding off into the sunset. I simply did not believe for one second that Schultz would have ever behaved the way he did. The absurdity ruined the entire movie for me. The first two hours were so damn good that I have actually watched it a couple of times at home (but only the first 120 minutes).
8. Once Upon a Time in Hollywood


Just like Django Unchained, the last 30 minutes shaped my entire opinion of this film. However, in this case, the final act saved the movie. Because it felt like Tarantino started with that final scene in mind and built the movie backwards from there, it made for an overall enjoyable experience. Unfortunately, because it took so long to get there, I will probably never watch this movie again.
7. Inglorious Basterds


This is by far one of the most frustrating movies I have ever seen. I freaking loved both stories. But that is the problem. I loved them so much that I wish they were split into two very long movies (like Kill Bill). Even with a 150 minute run-time, I did not get enough of each story. I will watch this movie repeatedly merely to see the cabin scene and the Nazi bar scene over and over. They are Quentin Tarantino at his finest. If he ever wants to release an extended version of these films (yes I said "filmS") I would be first in line to see them.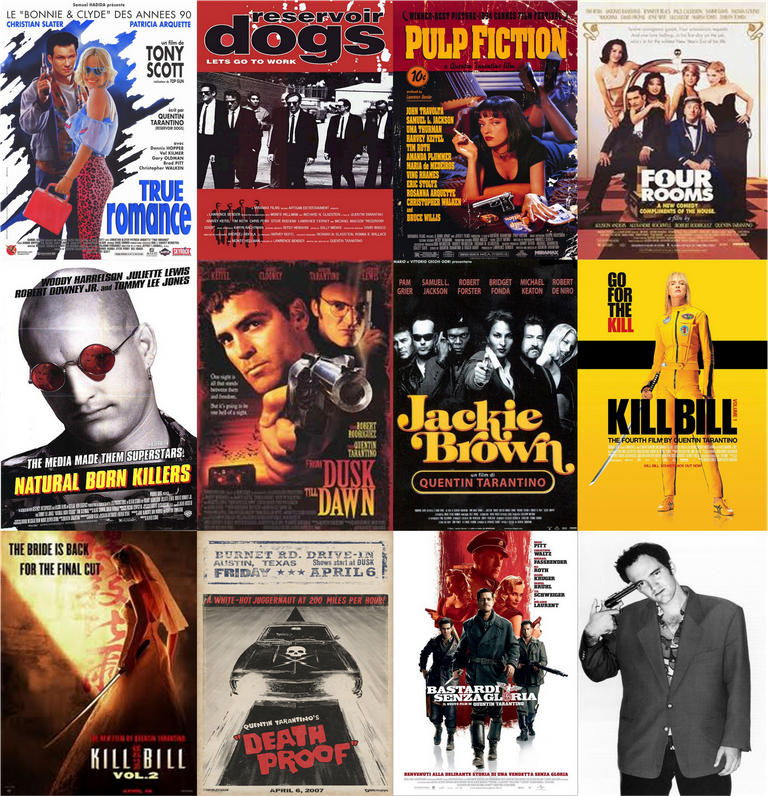 6. Jackie Brown


This seems to be Tarantino's most polarizing movie. My wife hates, hates, hates, hates, it. I truly enjoy it and think it is incredibly fun. Although it lacks the big memorable "ah ha" moments that most of his movies contain, the characters are interesting and it is a fun ride to see how Jackie is going to come out on top. It also put Pam Grier on the screen one more time and reminded me of some fun 1970s movies.
4/5. Kill Bill Vol. 1 and 2


I know I said I was counting these as one film... but how do you pick your favorite? They are both so freaking awesome that it would be like picking your favorite early 1980s Sears catalogue lingerie model (wait maybe that is just me). Every character in this movie is fascinating. Tarantino paid such close attention to detail and connected the stories together perfectly. In addition, it may be the most perfect over-the-top action movie ever made. I watched enough dubbed Kung-Fu movies as a kid to recognize another true fan. Tarantino paid homage to those like no one else ever has. I may go watch it right now...
3. Pulp Fiction


I knew the top of the list would be tough. This could easily be #1 on my list. In fact perhaps if I had written this on a different day, it would have been. This is quite simply one of the most perfect movies I have ever seen. The characters, dialogue, action, and humor are perfect. The fact that it is told in a non-linear fashion that perfectly weaves together every detail of every character's story pushes it to the level of a true masterpiece. Butch's inspiration to risk his life and return to his apartment may be my favorite part of any movie. Simply brilliant! Damn maybe it is #1...
2. True Romance


Although #3 and #1 may flip flop based on my mood, my second favorite is always True Romance. Although not as technically excellent as some of the other films on this list, this bizarre fairy tale is the most fun to watch. At least three times a year, I will pop this movie into my DVD player, sit back, and root for these anti-heroes to live happily ever after. I can't help but chuckle every time I think of Alabama's response to Clarence's report about what happened when he went to see Drexl Spivey (played brilliantly by Gary Oldman in one of the most delightfully over-the-top performances ever filmed). True Romance... you're so cool, you're so cool, you're so cool.
1. Reservoir Dogs


This film was released while I was in college. For weeks following its release, I was either spending my beer money watching it again or I was at parties asking anyone who would listen "Have you seen Reservoir Dogs yet?". If the person responded yes, the next hour would be consumed by an exchange of our favorite parts and how much our minds were blown by the dialogue and incredibly interesting characters. We would whisper about the coolest ending we had ever seen (even then I was very averse to spoilers). Then we would talk about when we would see it again. If the answer was "no"... then those people sucked and I went back to listening to Smells Like Teen Spirit and Evenflow (which were both being played for the ninth time that night). This movie made story, dialogue and characters "cool". Although not a single thing blows up, no robots come back from the future, and no one joins the FBI just to learn to surf, Reservoir Dogs was incredibly entertaining. It seemed to change the path some movie makers would take... and then the superheroes came.