If you could change any scene from any movie or TV show, what would it be and why?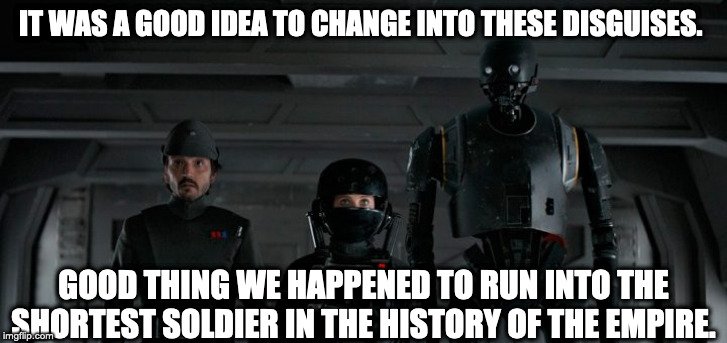 I don't mean rewriting an entire terrible movie (I'm looking at you Suicide Squad and every Alien movie after Aliens) or final episode of a TV show (This one is for you Game of Thrones, The Sopranos, Lost, How I Met Your Mother, The Wire... wow a lot of good shows destroyed their legacy with their finales!). I don't even mean removing movie-ruining sequences like every freaking ridiculous, mind-numbing and useless thing that happened on the casino planet in The Last Jedi or the entire last 30 minutes of Django Unchained (just shake his freaking hand and live happily ever after!). And I certainly don't mean to take one of the greatest scenes in the history of cinema and destroy it by having a trained bounty hunter, who is sitting two freaking feet away from his target, shoot first... and freaking miss. HAN SHOT FIRST!
For this question, I am asking you to take a movie you actually like, change one minor scene, and make it even better.
Although I have a plethora to choose from, because I have had star Wars on the brain lately (and by "lately" I mean the last 40 years) I'm going to go with a scene from Rogue One.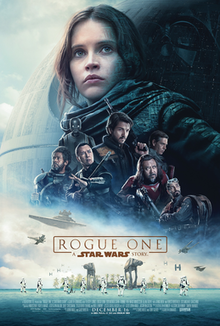 First of all, let me get this out of the way, I truly enjoyed Rogue One. Although it is far from perfect, this movie had two jobs:
Entertain my children and I.

Explain how the most expensive, devastating, and impressive technological terror ever created (The Death Star) could be destroyed by a small one-man fighter that penetrated the outer defense.
My kids and I just watched the movie for about the fifth time and I can say, Rogue One successful fulfilled its missions. As an added bonus, we had some really cool, interesting, and funny characters added to the Star Wars Universe. If you happen to be a fan of Samurai movies or old Westerns like I am, then you immediately recognized the inspiration for two of the best characters in the SWU (not "SVU"... which is still on for some reason). Of course I am referring to Chirrut Îmwe and Baze Malbus.
If you don't remember who these guys are by name, don't worry.... only complete nerds like my son and I know them. The first is the blind monk who is constantly saying "I am one with the Force, and the Force is with me." while he is kicking so much ass that they need to bring in more ass for him to kick. The second is his partner with the badass machine gun which seemingly cannot miss.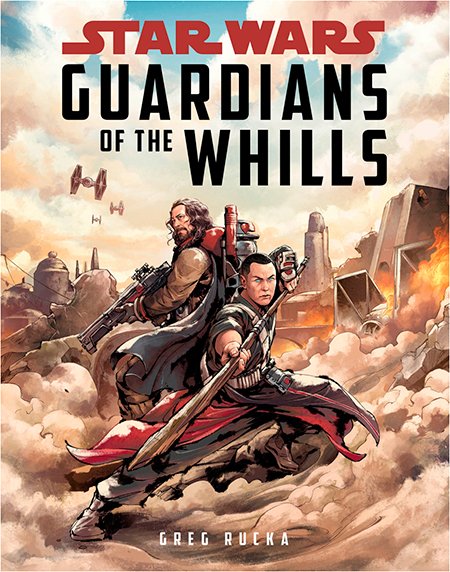 Here's the scene I want to change. But please be warned, it is going to be super cheesy. But I don't care. These are movies about space wizards, talking robots and walking carpets... they are allowed to have a little cheese. In fact, in many cases if you simply changed the word "cheese" to "crowd pleasing moments" you would see that "cheese" "crowd pleasing moments" make for some of the best thrills ("Avengers assemble."... I rest my case).
In one of the many scenes in the Star Wars Universe that require a character to pull some sort of lever (even though they are super technologically advanced) Chirrut Îmwe (the blind monk) decides to walk through the heart of a battle in order to flip a lever that will... oh crap I don't remember why he needed to pull the lever but who cares? Anyway, he needs to pull this lever.
As he walks through the non-stop blaster fire unscathed, he chants "I am one with the Force, and the Force is with me." SPOILER ALERT... of course he makes it to the lever and pulls it just before being shot multiple times by the Storm Troopers who finally learned how to aim. I have to admit, it was a real cheesy crowd pleasing scene. But I would have loved it even more with a little added cheese crowd pleasing.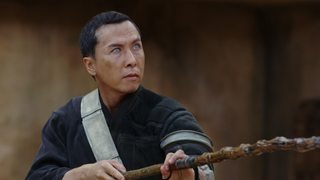 I swear I would have stood up in the theater and screamed at the top of my lungs if they would have had Chirrut Îmwe get shot just steps before he reached the lever. They could flash to Baze's face and then back to Chirrut Îmwe struggling to raise himself on his bow staff. He fails. He cannot possibly go on. His broken body slumps to the ground. But wait! With his final act, he reaches out one shaky hand toward the all-important lever and... uses the Force for the one and only time in his life to pull it and save the day. Then he dies.
If there were ever anyone who deserved to use the Force, it was Chirrut Îmwe. He was it and the Jedi's loyal protector for his entire life. His faith in the Force never wavered even in the darkest of times. Based on the fact that he could shoot down Tie Fighters without even being able to see them, he was at the very least Force-sensitive. Come on Force! Through the guy a bone and let him use you one time before he died!
Ok there was my scene.
What's yours?