As photographers we can become obsessed with breathtaking waterfalls, close up animal shots and once in a life time golden hour moments.
But what about finding the beauty in our every day lives?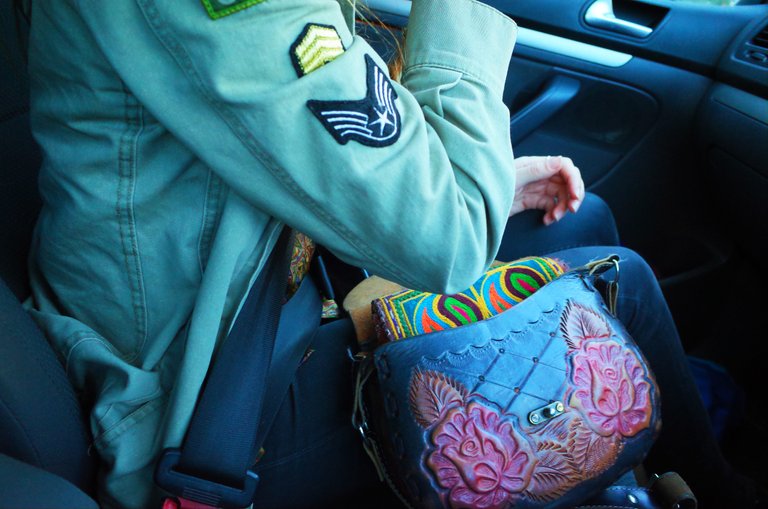 I love the flash of colour peaking out of @krystalfinnigan earthy coloured hand bag
---
Mundane
Adjective
Lacking interest or excitement; dull.
---
Often we can get caught up thinking that if we lived in a busier city or a more beautiful area we would be able to take more amazing pictures. I usually think of the street photographers of New York or Tokyo, if only I lived in a mega city then I'd never run out of inspiration to make photos...
Lately however I've been finding myself appreciating the mundane everyday scenes in my life and using the techniques I have learned about photography and art to capture them in the most visually pleasing way possible at the given time. This has given me a whole new respect for photography and the gorgeous scenes around me that I overlook on a regular basis.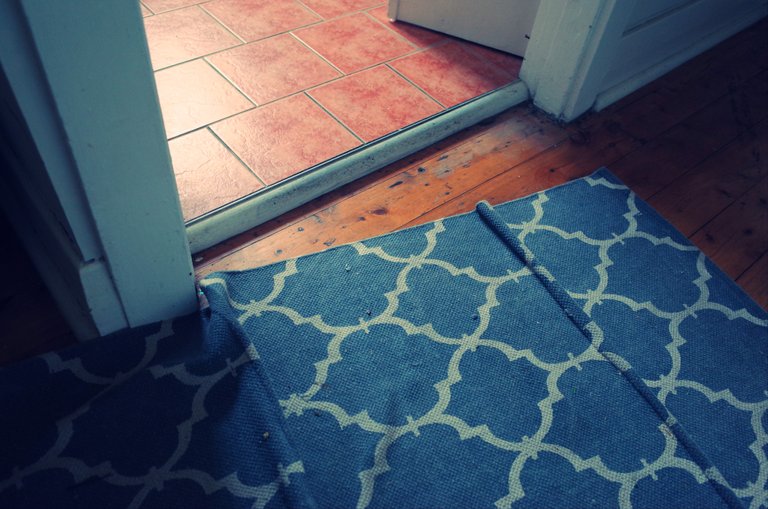 Something about the way our hallway rug complemented the timber floor and ceramic tiles made me pause for a moment whilst getting ready for work. I quickly grabbed my camera and made a photo.
This appreciation of the mundane has taught me a lot in the way of composing my shots and respecting where the light is falling to get the best photo possible of something that is ultimately quite boring. You have to rely on using diagonal lines, leading lines and your understanding of colour to produce a picture (of say your hallway floor haha) that a viewer would actually appreciate looking at. As with all art there is no failing but the exercise itself is a great way to learn more about light and capturing it through a photo. And also as a way to express what you think looks interesting.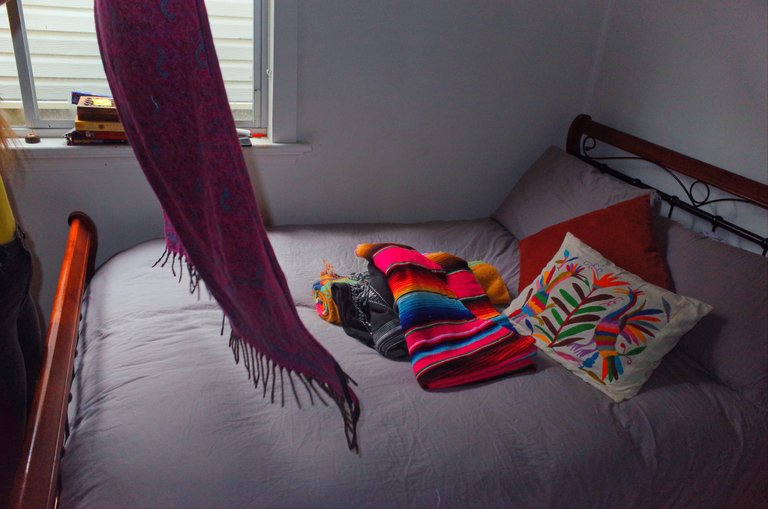 Krystal making our bed
So to all those budding photographers like me who feel they need to have something beautiful to photograph to make a beautiful photograph, look for the beauty all around you and use your skills to capture it.
Even if you don't think the result is a breathtaking photo simply enjoy the process of composing a shot. This approach takes away the pressure we put on ourselves when photographing and over time will make you more prepared when the time comes to shoot something that's once in a lifetime!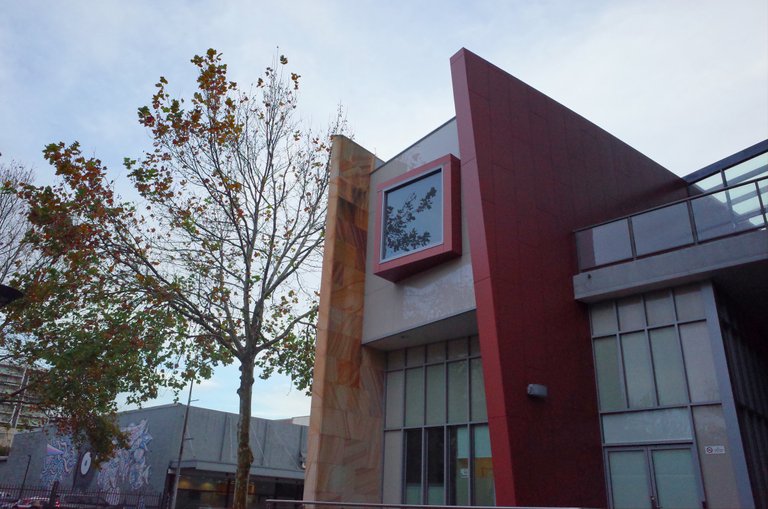 The first building I pass on my ride home from work
---
Yours with Purpose
@harrynewman
Free Spirit, Creative
Positive Thinker
An Adventure Awaits Us