...and I know, the title is might be a little misleading ;)
I want to share the story behind my song 'And I Know' with you.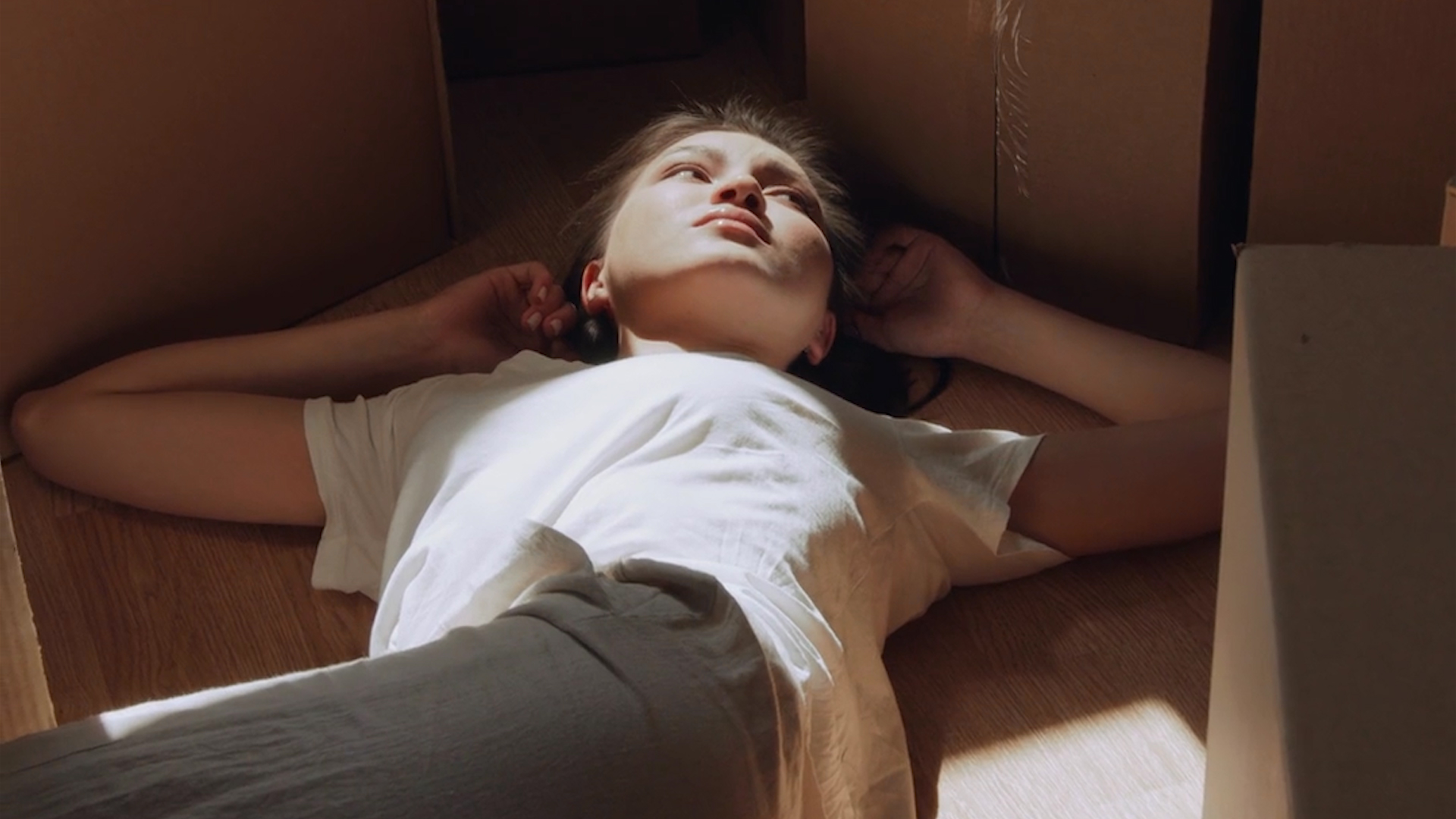 (this image is a frame from the video)
It was one of those late evenings, that hours when the mind starts rambling. At one point this song came from 'cosmic' thoughts on society and life, knowing there could be a better world.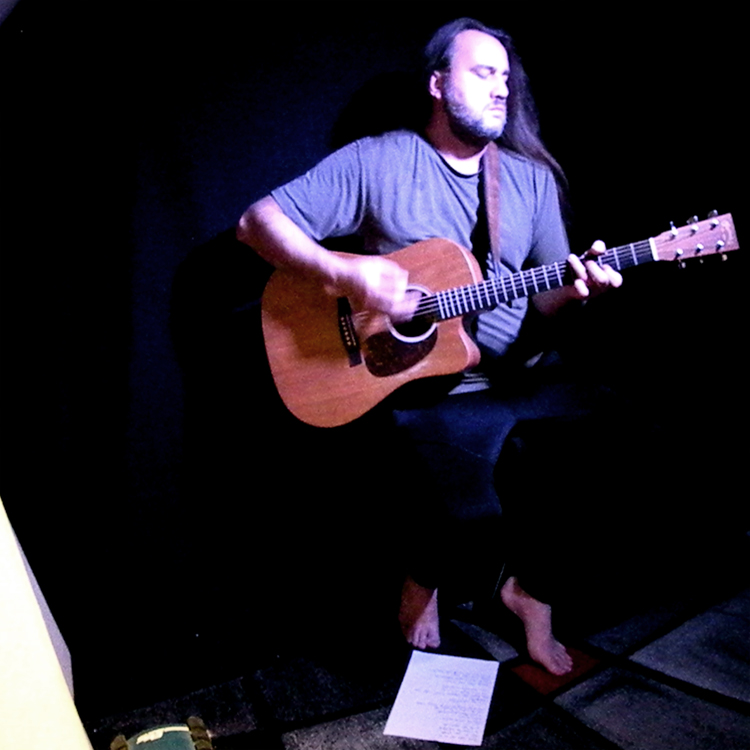 (this is actual an image of the session i wrote the song)
To get a little philosophical here: if it were a general thing to accept that someone else could have another opinion, and extremists could apply that, there would be no extremism any more ;)
In this regard, the song is also about opposites, and things i don't understand. The struggles and grinds all of us have to go through, and the moments we think life is unfair; until another moment comes in and puts us in a wonderful place.
These are the lyrics: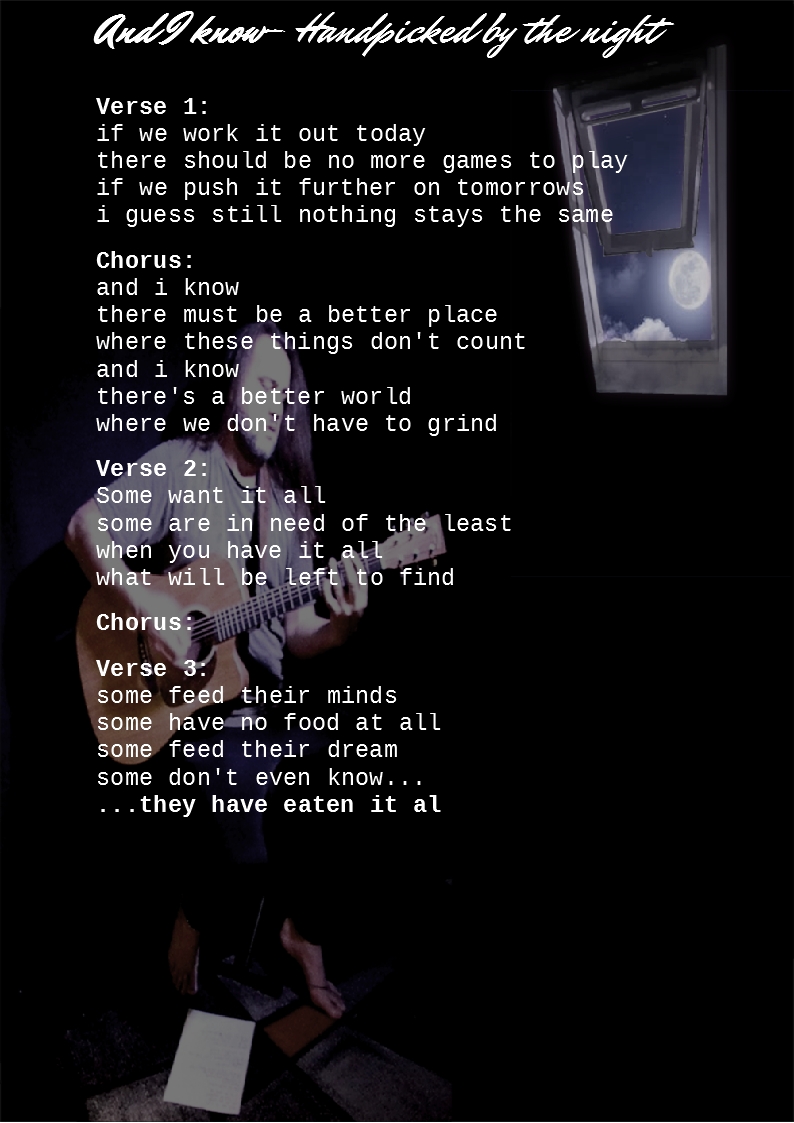 ...and that's the video, so if you feel like, you can sing along now :)