1969 is a fantastic year for music, with a lot of bonafide classics. Let's take a look!
In the Court of the Crimson King - King Crimson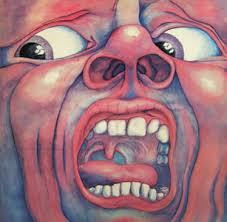 Number 1 for 1969. Number 5 overall!
This is a bit of a mythical album for me. I knew about King Crimson's legendary status but hadn't heard any of their albums for a long time. The first song I heard from this album was 21st Century Schizoid Man on Guitar Hero 5, and I loved it. Of course, until fairly recently there were very few King Crimson songs/albums on Spotify or Youtube, so I went a long time without listening to this album.
The first time I heard this album was on an airplane, as it was on the in-flight entertainment there. Despite the less than ideal situation and sound quality I absolutely loved it. Revisiting it, it's just as amazing as I remember, even better, in fact. I liked Moonchild (a fairly divisive song) and the title track even more this time around. A truly legendary album and a true masterpiece.
My Rating: 10/10
RYM Rating: 4.31 from 37,156 ratings.
Genre: Progressive Rock, Art Rock, (Symphonic Prog, Free Improvisation, Jazz-Rock, Psychedelic Rock)
Abbey Road - The Beatles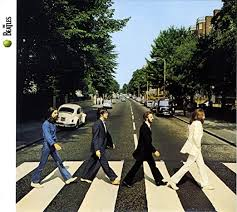 Number 2 for 1969. Number 14 overall!
I can't help but feel a little disappointed with this. It's a solid album, with a great overall feeling and atmosphere and it's very cohesive but the songs just...aren't as good as the ones in Revolver. I Want You (She's So Heavy) is absolutely incredible though, a slow, sludgy proto-doom metal track with excellent instrumentation and an intimidating atmosphere.
My Rating: 8/10
RYM Rating: 4.26 from 38,229 ratings.
Genre: Pop Rock, (Psychedelic Pop, Progressive Pop, Art Pop)
In a Silent Way - Miles Davis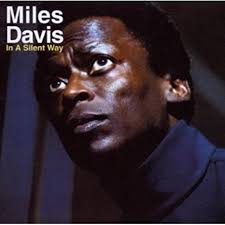 Number 3 for 1969. Number 61 overall.
Yeah this is amazing. Miles Davis is a bit of a legend. The last 5 or so minutes of the final track are some of the most peaceful and perfect minutes of music I have ever heard, absolutely stunning. The whole thing is, of course, amazing.
My Rating: 10/10
RYM Rating: 4.21 from 13,942 ratings.
Genre: Jazz Fusion, (Ambient)
Led Zeppelin - Led Zeppelin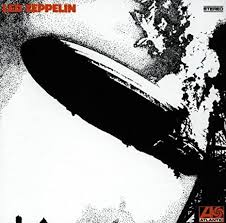 Number 4 for 1969. Number 68 overall.
So many catchy riffs and a phenomenal guitar tone. Not much to say here, it's a classic.
My Rating: 9/10
RYM Rating: 3.98 from 25,784 ratings.
Genre: Hard Rock, Blues Rock
Led Zeppelin II - Led Zeppelin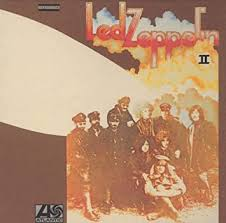 Number 5 for 1969. Number 82 overall.
Not quite as good as the debut, but still a great album, with a few excellent songs (Whole Lotta Love and Heartbreaker)
My Rating: 8/10
RYM Rating: 3.96 from 24,034 ratings.
Genre: Hard Rock, Blues Rock
Hot Rats - Frank Zappa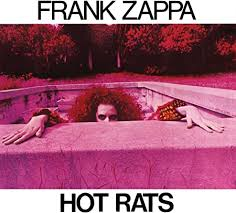 Number 6 for 1969. Number 86 overall.
Excellent album. It's pretty offbeat and strange but very musically solid and a joy to listen to. Some of the songs are a bit long but overall it's very creative that I don't mind too much.
My Rating: 9/10
RYM Rating: 4.07 from 16,389 ratings.
Genre: Jazz-Rock, Jazz Fusion, (Progressive Rock)
The Velvet Underground - The Velvet Underground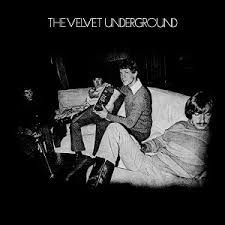 Number 7 for 1969. Number 105 overall.
Very soothing and pop-oriented, but still a bit strange and creative (looking at you The Murder Mystery). Just generally a very pleasant listen with some catchy tunes.
My Rating: 8/10
RYM Rating: 4.10 from 19,060 ratings.
Genre: Pop Rock, (Folk Rock, Art Rock, Experimental Rock)
Five Leaves Left - Nick Drake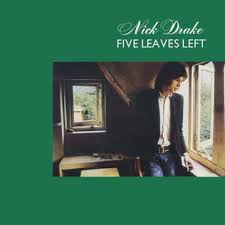 Number 8 for 1969. Number 125 overall.
Another beautiful album along the lines of Van Morrison's Astral Weeks (which I adored). Nick Drake's vocals are so soothing and beautiful and the arrangements are excellent. Incredibly soothing and calming, just beautiful.
My Rating: 9/10
RYM Rating: 4.05 from 14,636 ratings.
Genre: Singer/Songwriter, Chamber Folk, Contemporary Folk, (Folk Baroque)
Let It Bleed - The Rolling Stones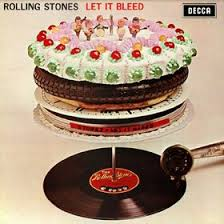 Number 9 for 1969. Number 144 overall.
Much like 'Sympathy for the Devil' on Beggars' Banquet, Let It Bleed opens with 'Gimme Shelter' soaring energetically above the rest of the album, overshadowing literally every other song. The sheer energy and drive in Gimme Shelter is so much more exciting and interesting than the rest of the songs that the rest of the album is a significant let down. Also 'Country Honk' sucks.
My Rating: 6/10
RYM Rating: 4.00 from 14,123 ratings.
Genre: Blues Rock, (Country Rock, Rock & Roll)
Everybody Knows This Is Nowhere - Neil Young with Crazy Horse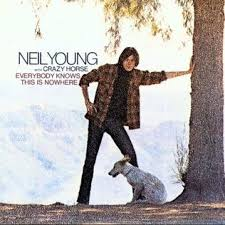 Number 10 for 1969. Number 153 overall.
Solid album with a few great songs but it tends to get a bit overlong and tedious, especially on the very long tracks (they would be amazing if they were cut down)! Still enjoyable though.
My Rating: 7/10
RYM Rating: 4.07 from 11,555 ratings.
Genre: Country Rock, Singer/Songwriter, (Folk Rock, Hard Rock)
Thanks for reading! What do you think of these albums?