Welcome back, it's been a while, but here is part 7, 1966! Some really cool stuff this year, so let's get into it. Top 10 source here.
Pet Sounds - The Beach Boys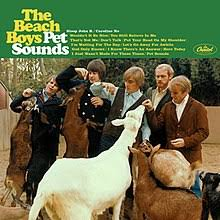 Number 1 for 1966. Number 10 overall!
I love this album. It's just an incredibly inventive pop album and goddamn the harmonies are heavenly. There's so much depth here. All the songs are infectiously catchy but also have many things going for them, like the background instrumentation. Also God Only Knows is the best pop song of all time, it's amazing.
My Rating: 9/10
RYM Rating: 4.20 from 29,363 ratings.
Genre: Baroque Pop, (Sunshine Pop, Psychedelic Pop, Progressive Pop)
Revolver - The Beatles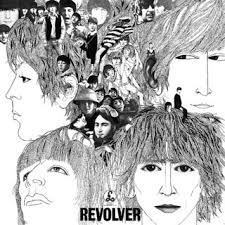 Number 2 for 1966. Number 22 overall.
What the hell happened here? This is amazing and such a step up from Rubber Soul. Rubber Soul was great but this is almost brilliant. It feels much more deliberate and interesting, there's so much variety. Some true masterpieces here (Eleanor Rigby (those strings!), I'm Only Sleeping and Tomorrow Never Knows). Not everything is a masterpiece but there are no true duds here, as a result this album is pretty fantastic.
My Rating: 9/10
RYM Rating: 4.25 from 35,457 ratings.
Genre: Pop Rock, Psychedelic Pop, (Psychedelic Rock, Psychedelic Pop)
Blonde on Blonde - Bob Dylan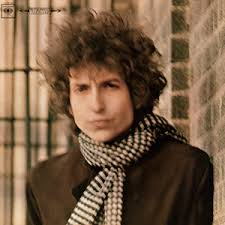 Number 3 for 1966. Number 52 overall.
Blonde on Blonde is another solid Bob Dylan album but I really don't get the adoration for his stuff. I really like some of the songs, like I Want You, with its very catchy and upbeat melody and Memphis Blues Again has a very interesting structure, with...a lot of choruses, but it barely feels repetitive thanks to the wonderful atmosphere it creates.
My Rating: 8/10
RYM Rating: 4.17 from 18,733 ratings.
Genre: Folk Rock, Singer/Songwriter, (Blues Rock)
Il buono, il brutto, il cattivo - Ennio Morricone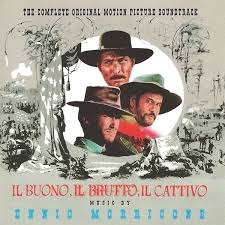 Number 4 for 1966. Number 236 overall.
The title theme and Ecstasy of Gold are actually perfect. This soundtrack is truly excellent, although I don't love some of the middle tracks as much as the first and last few. Still an incredible piece of art.
My Rating: 9/10
RYM Rating: 4.11 from 4,167 ratings.
Genre: Film Score, Spaghetti Western, (Mexican Music, Modern Classical, Cinematic Classical)
Ascension - John Coltrane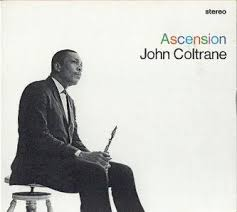 Number 5 for 1966. Number 330 overall.
A mad cacophony of horns and piano. I think it's good? I don't really know. It's weird and discordant but kind of nice? I'm going with a cautious 7/10 but it's possibly something to come back to. But even then it's not really something I want to listen to again that much. In conclusion, weird album.
My Rating: 7/10
RYM Rating: 3.98 from 3,661 ratings.
Genre: Free Jazz, Spiritual Jazz, (Experimental Big Band)
Freak Out! - The Mothers of Invention
Number 6 for 1966. Number 468 overall.
Very funny album with great satire and also pretty great musically. It's just a lot of fun. Help, I'm a Rock is also delightfully insane.
My Rating: 8/10
RYM Rating: 3.83 from 9,945 ratings.
Genre: Experimental Rock, Satire, (Doo-Wop, Psychedelic Rock, Art Rock, Rock & Roll, Musique concrete, Rhythm & Blues)
Astigmatic - Komeda Quintet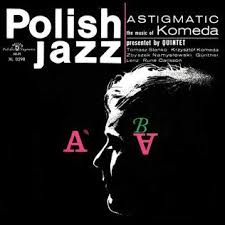 Number 7 for 1966.
More pretty fantastic avant-garde jazz with my main complaint being that the solos can get a bit tedious. Not much to say about this one, it's just really solid.
My Rating: 8/10
RYM Rating: 3.97 from 3,130 ratings.
Genre: Avant-Garde Jazz, Post-Bop
Maiden Voyage - Herbie Hancock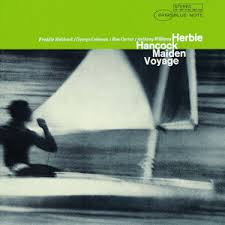 Number 8 for 1966.
This type of jazz is so calming, it's really delightful. Great melodies, solos and atmosphere.
My Rating: 8/10
RYM Rating: 3.90 from 3,785 ratings.
Genre: Modal Jazz, (Hard Bop, Post-Bop)
Speak No Evil - Wayne Shorter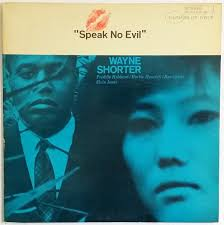 Number 9 for 1966. Number 663 overall.
Nice chilled out atmosphere, more solid Jazz. Jazz is pretty great, really.
My Rating: 8/10
RYM Rating: 3.91 from 3,504 ratings.
Genre: Post-Bop, (Modal Jazz, Hard Bop)
Meditations - John Coltrane
Number 10 for 1966. Number 697 overall.
I think this is more insane than Ascension, and even that was pretty crazy. The first track is so unrestrained and complex, there's so much ridiculous stuff going on, from the discordant piano chords, to Coltrane pig squeal-sounding saxophone playing in the second half, so strange. I...don't like most of the first track that much, it's just too atonal and chaotic for me. Some of this album is pretty good, but there's a lot of parts that are just plain irritating to listen to, although I really enjoyed the track Love, which was probably the calmest and most pleasing track.
My Rating: 7/10
RYM Rating: 3.91 from 3,105 ratings.
Genre: Free Jazz, Spiritual Jazz, (Avant-Garde Jazz)
Next time we have 1967 which I am very excited for. Thanks for reading!