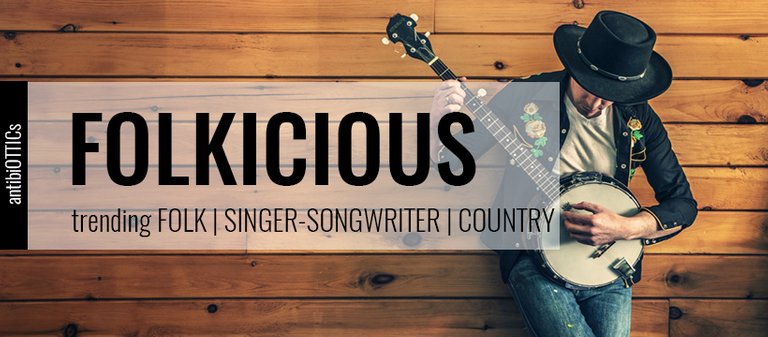 Today I want to share a few discoveries in the field of folk/singer-songwriters. First of all music from the British duo "Edgelarks" consisting of Phillip Henry and Hannah Martin. On their current album "Feather" they celebrate beautiful classic folk songs which they give a modern touch through innovative arrangements. A great example is the title track "Feather".
Edgelarks - Feather
The next is a wonderful modern acoustic piece from "Lights". Behind it is the Canadian songwriter "Valerie Anne Poxleitner" who released an unplugged version of her successful album "Skin & Earth" in 2019. The following song "Lost Girls" is one of the lead singles from this release.
Lights - Lost Girls
"Leeroy Stagger" calls his output "Music for the strange Path" and convinces me on the album "Me and the mountain" with solid work in the field of dark folk and alternative country. Even though there are many good things to discover on the record, I like the title track best by far.
Leeroy Stagger - Me and the mountain
The American singer-songwriter "Josh Garrels" presented himself with a kind of modern blues on his 2019 single "Butterfly". The catchy melody and the impressive atmosphere should help to bring him some success.
Josh Garrels - Butterfly
"Melissa McAllister Sheppard", better known professionally as "Meiko" is responsible for the last track of today's FOLKICIOUS 5. "Name that tune" with its simple beauty is a song that should not be missing in any music collection. It comes from the 2019 "Meiko" album "In Your Dreams" which is already her ninth album.
Meiko - Name that tune