Dear music lovers
Donatello Club online community is aimed at music and dance lovers.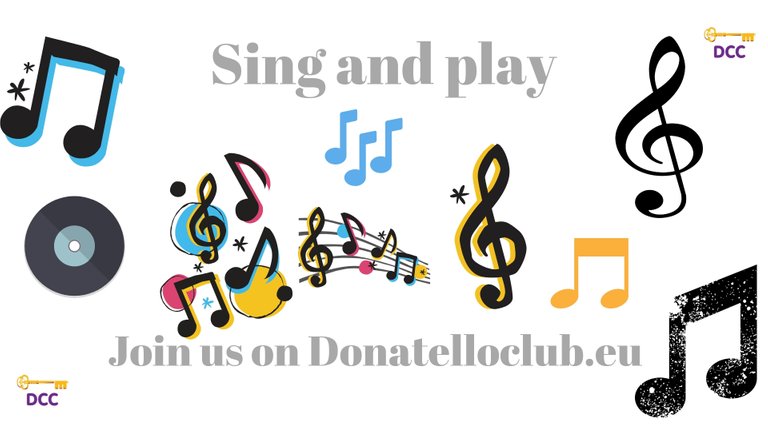 This online music event will run from Tuesday to Monday but not on a regular basis.
All levels are welcome. Don't worry if you can't sing, just enjoy yourself.
Week 31 will run from 12/02/19 to 18/02/19
The earliest five participants, who share their music video on Donatelloclub.eu, will receive 0.3-0.5 STEEM and 10 Donatello Club digital cards which can be given away to friends or sold online in order to raise funds for future music projects. Participants coming from other platforms will receive 30 plus 10 Donatello Club digital cards.
You have to edit the final balance (Donatello Club digital cards) on your Donatelloclub.eu profile.
How to participate:
Write a post on Donatelloclub.eu.
The title must contain: "Sing and play week 31".
Share your music video along with a short description if you wish. You can sing a cappela if you like. Remember to give credits to authors if the music is not yours. For instance when you do a cover of a song.
Mention your Steemit username in your post or your Steemit post url if you have created a post on Steemit.
Only 1 entry per person per week.
Of course you can share your music video on your Steemit account so you can receive some upvotes for your post. One tag must contain, "Donatelloclubdigitalcard".
Here are the entries from sing and play week 30.
Thank you so much guys for taking part!
Thank you for reading!
Donatello and Donatello Club online community.