Hey Garage Rockers, it's Garage Bill! Here to tell you all about a huge Garage Rock playlist I came upon last week. It has 580 videos! Most are single songs but some are albums with multiple Garage Rock songs, and a few are interviews or other miscellaneous Garage Rock related material.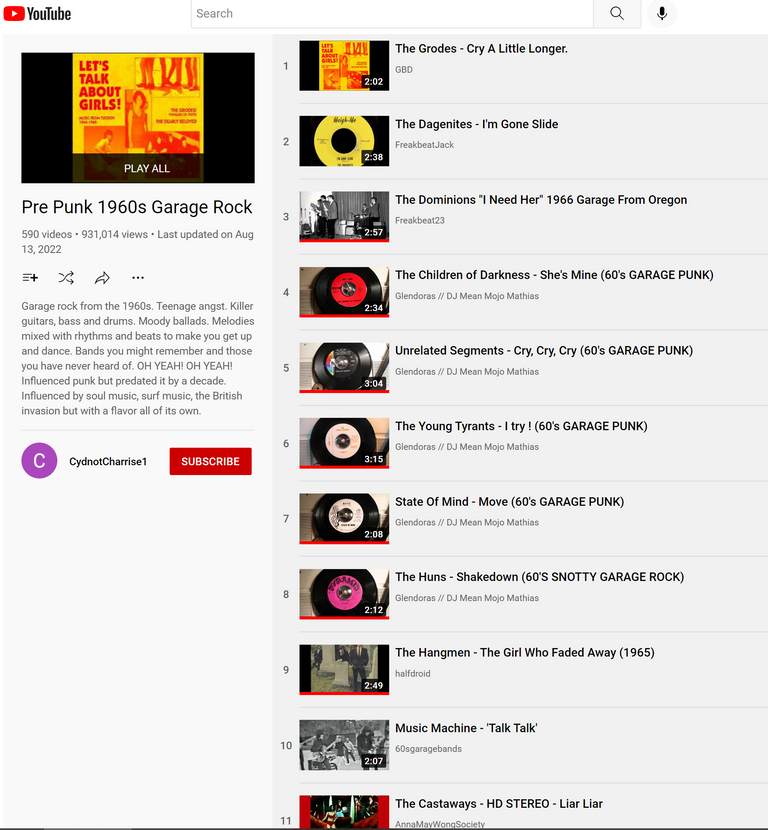 I've been working my way through these tunes and most are quite good! Many are on my own Favorites playlist of Garage Rock. Some are acetate test pressing records which are quite rare since no actual record pressings of these songs were released.
https://www.youtube.com/playlist?list=PLV9az2wE3yAe7dX8g6Bdu-JIO1Cp2QQLn
That's the link to the playlist. Enjoy!