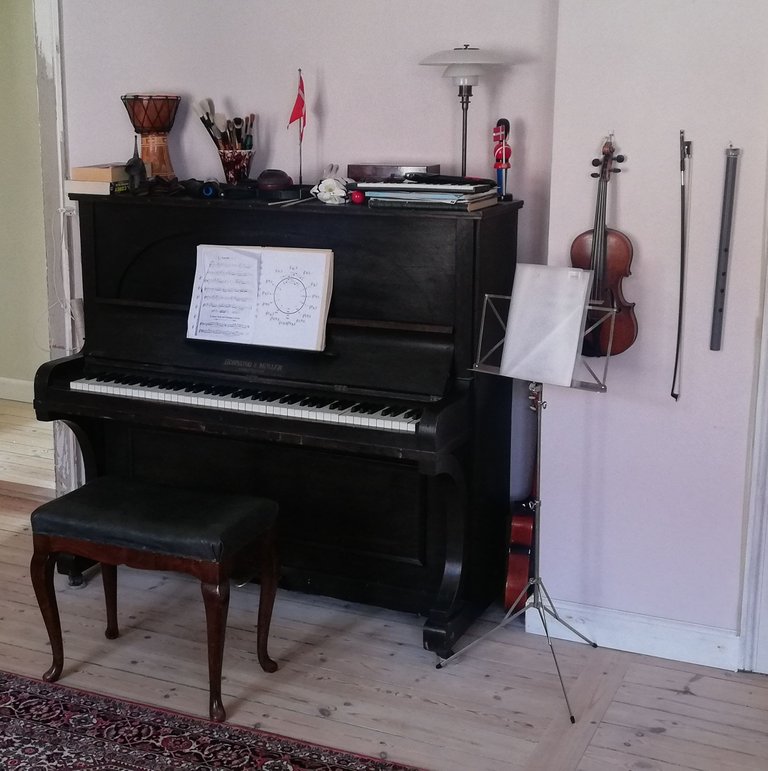 My new hobby - composing little melodies, and analysing them afterwards. Originally it was because I wanted to learn more about musical analysis and the only way I could come up with was trying something out and then see what I had done afterwards.
But it is fun in itself writing little tunes. As for now it is just melody and chords - the videos are the ones I made to remember what I had done. I am writing them down using Musescore soon. Not sure what I am going to use them for, but I have published three little pieces on my website. Maybe these can be made into something or I can just publish the score.
This one already has a name and sound like a classic Scandinavian jazztune. C minor 5/4 - My eldest daughter loved stones when she was 2-3 years old and wanted to be a stone collector when she grew up… now it seems she will study data science instead. But I got to think of her in the wild winds of the West Sea with her pockets so full of stones that she hardly could walk.
And this one hasn't got a name yet and is just called melody 1 for the time being :) A minor 4/4