Oh, the time we are about to have!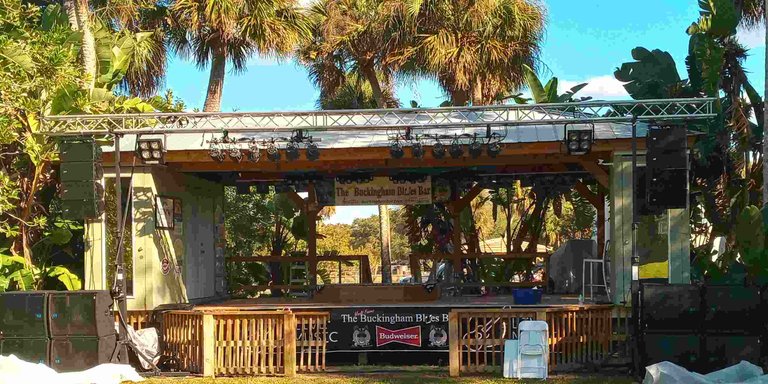 This is the outside stage at the world famous Buckingham Blues Bar, where I do band related things. I have been the house sound guy for about a decade (which has not been ideal, because I am also in the house band), but things are changing: upgraded board, robot cameras, fancier lights, and I am now half of a sound crew, which is the icing on this delicious cake of improvement. I wish for a team of three, but at least now there will be no more setting the faders at best guess and grabbing a pair of sticks! We play inside twice a week, and outside once a month on average, when we open for bands touring the Florida blues circuit.
This weekend:
Fri - Buckingham Blues Band, Damon Fowler Band
Sat - Buckingham Blues Band, JJ Grey and Mofro
Sun - Buckingham Blues Band, JJ Grey and Mofro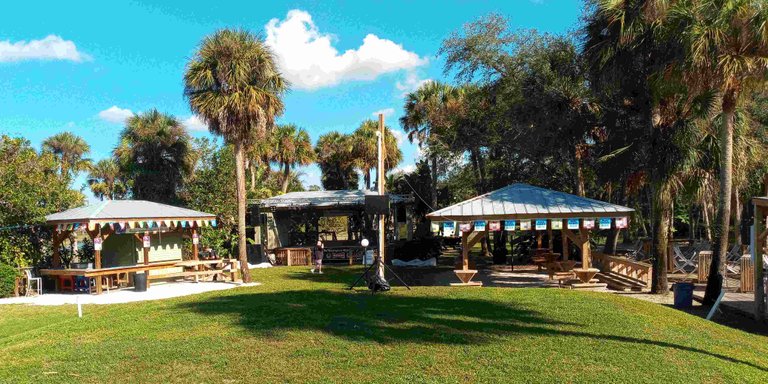 There will be a thousand people in this back yard. To the left is the sound booth with a bar area behind it, to the right is the pavilion everyone will run for if we get some rain. Right of that is a deck area with another bar out of the picture. Out of image on the left is the fire pit, another deck with some benches and a third bar. Before the Irma hurricane we had some nice oaks shading the place - it will be years before their descendants will be shading anything but ant hills. Still, it is a scenic venue, and the perfect spot for the party we are about to have.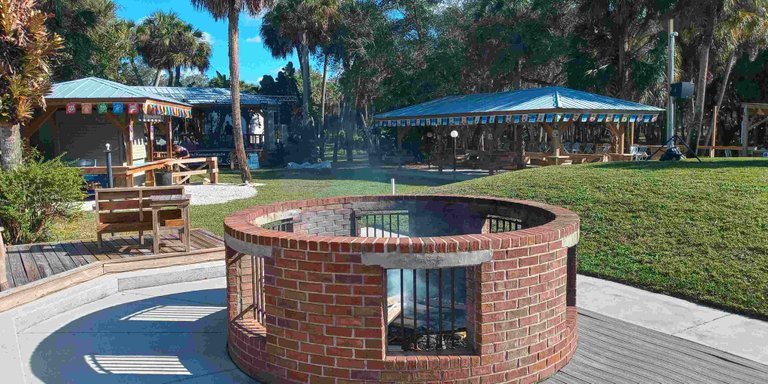 Charlie (the other half of the crew) and I have been working on installing camera mounts and wiring for the broadcast stuff that has been collecting dust in the studio for years. We have two robot cameras and three that can roam, one of which will be mounted. This weekend it will all be tested, and I am optimistic that we'll get some usable stuff recorded.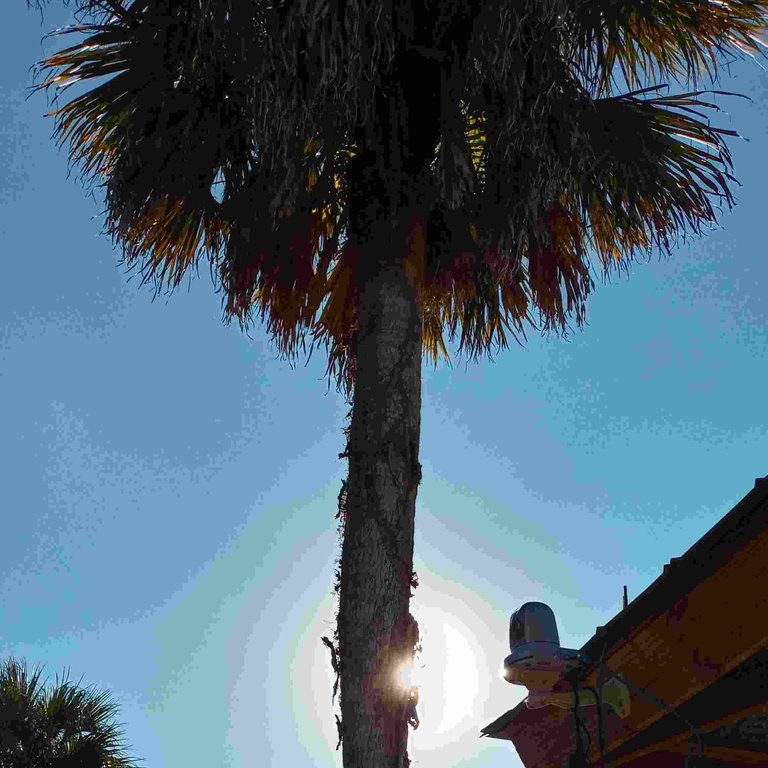 Pass or fail, I'll post something of the results when I get a chance. I am going to take Monday and Tuesday off!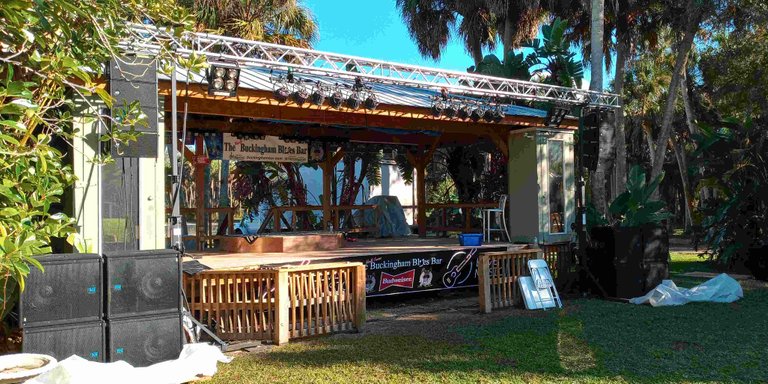 So, if you are in our neck of the woods this weekend, and you're the dancing in the yard to live bands type of human, you'll want to stop by.