The Buckingham Blues Band performing Drunken Poet's Dream (the Hayes Carll arrangement):
That's Rex Bongo (not a stage name) singing this one, which was co-written by Ray Wylie Hubbard and Hayes Carll, who each recorded an arrangement of it. Rex and the bass player, Ray Gunn (also not a stage name, if you can believe it) plus an available drummer adds up to the Rex Bongo Band, who can be found gigging around town.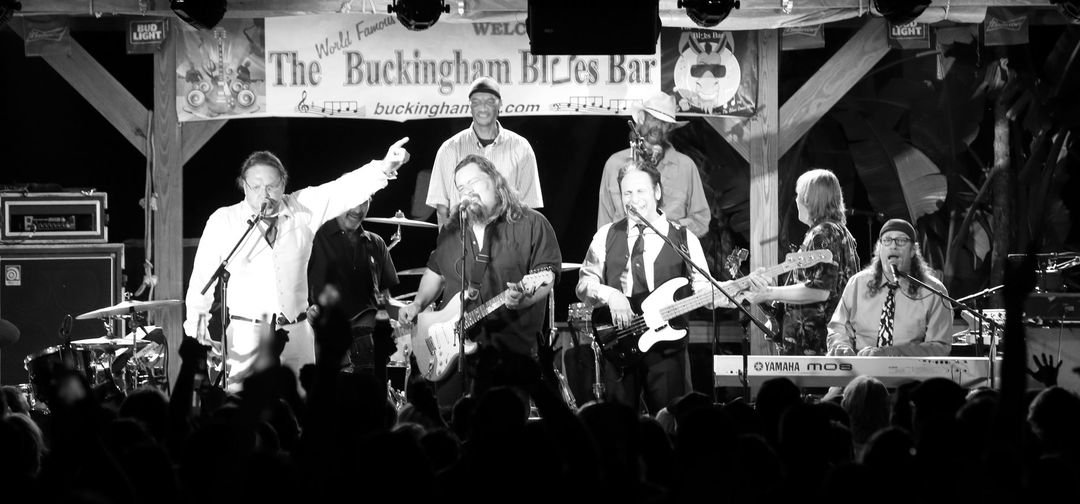 Looking forward to running sound for Vanessa Collier tomorrow night on the inside stage.
Music!