The Buckingham Blues Band performing The Weight by The Band:
Tommy Lee Cook bought the bar about 20 years ago, when it was a complete shit hole. The time since has been spent turning the place into the coolest blues venue in SW Florida. We have been steadily upgrading the sound and light stuff. The cameras are the most recent addition, and so far we've only done the new year party test run - we won't likely break them out again until the Ana Popovic show in March. By that time we may have our new drummer broken in, and I will go back to something with strings on it.
I like Tommy's arrangement of this one. I'll post more from this set. I need to watch them til my criticisms are less harsh. 🍺 One at a time.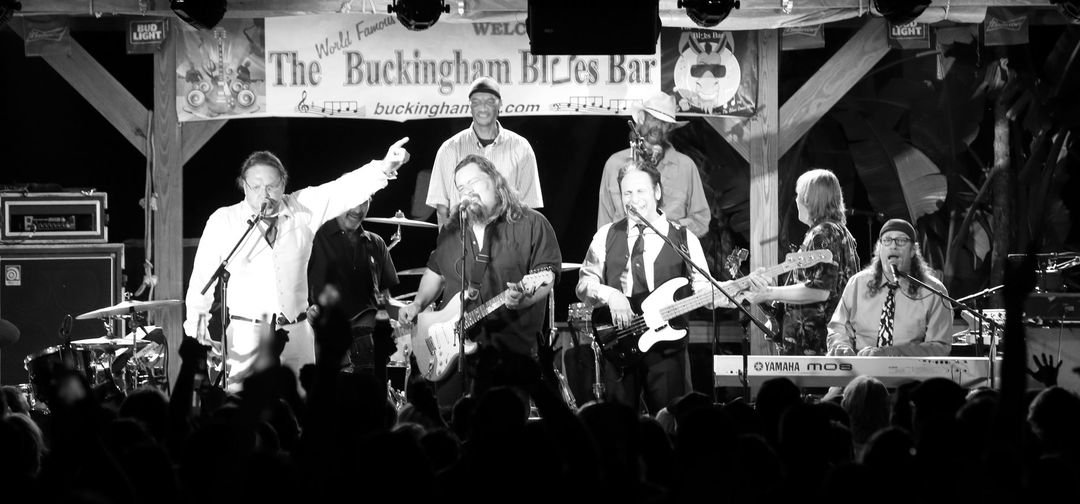 edit:
Robbie Robertson authored this song in 1968. I was previously not sure who from The Band had written it, and as I was looking it up just now I learned a new piece of trivia: the Nazareth in the song refers to Nazareth, PA where Martin guitars are made. I'll bet Tommy Lee already knew that.
Music!