Hello everybody! 😊
How are you doing?
I´m great. Had a really nice live gig yesterday which was alot of fun! And people loved it! After the show many came to us, telling us we should continue and make more live gigs. That´s a great appreciation! 😊
---
Well, time to release a new
Record in Rising Star! 🎉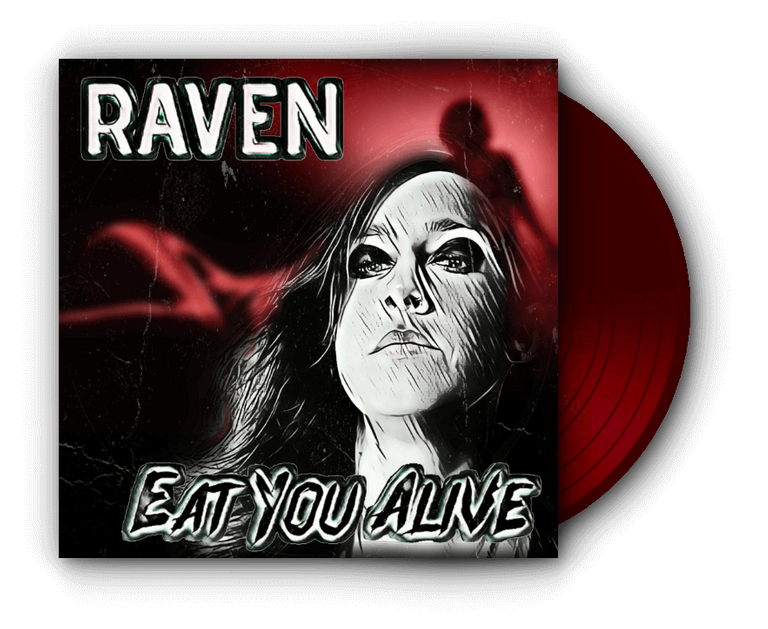 I know I am a little late, Halloween is over! Well, but it´s never too late for creepy songs... 😄
I hope you like EAT YOU ALIVE! 😈
I also made an overview of all the records that I already released in Rising Star, so you can see how many are still up for sale or for giveaways.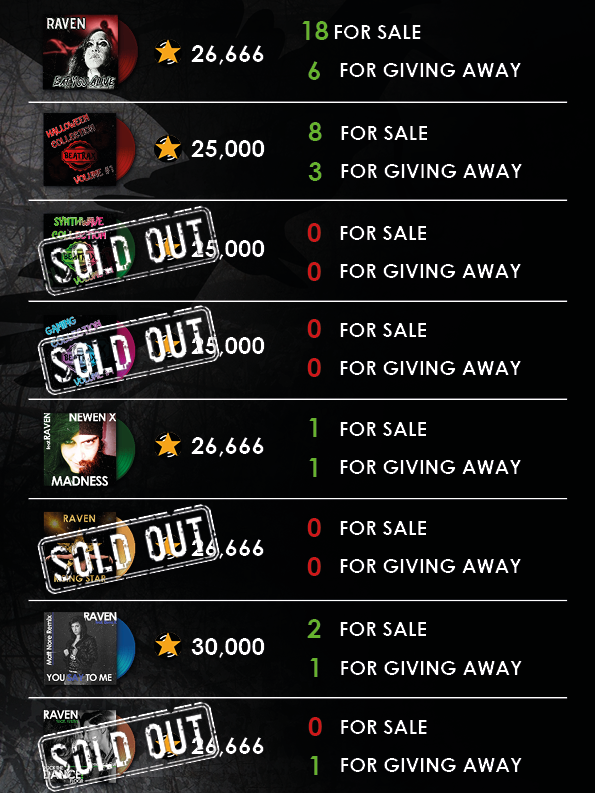 I am actually pretty happy with the sales so far!! Half of the records already sold out, 2 others are close to. 😄
Thanks so much for the support guys!! 💜
Well I hope you will have a nice weekend and see you soon! 😊
Best regards,
RAVEN 🐦
Still don´t play Rising Star? You should try! 😊
https://www.risingstargame.com?referrer=ravenmus1c

---
I am very thankful for everyone who supports me on my journey!!