Welcome to the presentation of one of our Featured Artists!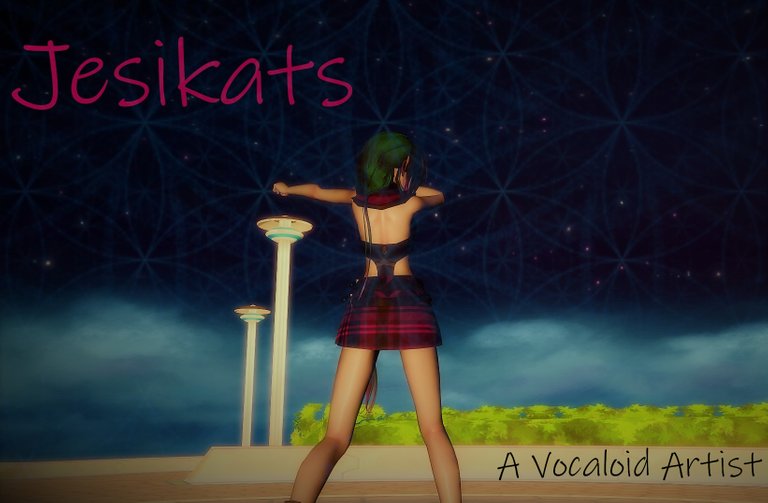 "I am a Vocaloid artist and a solo project using mostly Amy and Cyber Diva voicebanks.

I wrote my first song in 2018 and my second in 2019. After the second song,
I decided I really love making music. So thats my life now and I'm lovin' it!
Currently I use Vocaloid5 for vocals and Caustic Mobile App's synth racks for music.
Then mix them together in Cakewalk7 and add final touches with Cakewalks samples.

Jesikats is about spreading love and awareness through music and having fun doing it.
Jesikats lyrical content is mostly about law of attraction, moral conundrums, and takes a grounded but fun approch to spirituality and reality.
Also love fantasy and syfy so expect to hear some music/lyrics which reflect that in the future."

BIG SHOUT OUT TO HER!

Make sure you visit her on twitter to stay tuned:

If you want to be a featured artist you can subscribe monthly or make a donation, click on the picture below for more info!

Cheers!