As we had the first few days with temperatures reaching 0°C, it got time to harvest the red grapes. The variety we got in the garden is named 'Isabella'. They are usually used for wines named Uhudler and Schilcher. We make jelly from them, mostly to be used in xmas cookies.
That's the basket my tiny one did harvest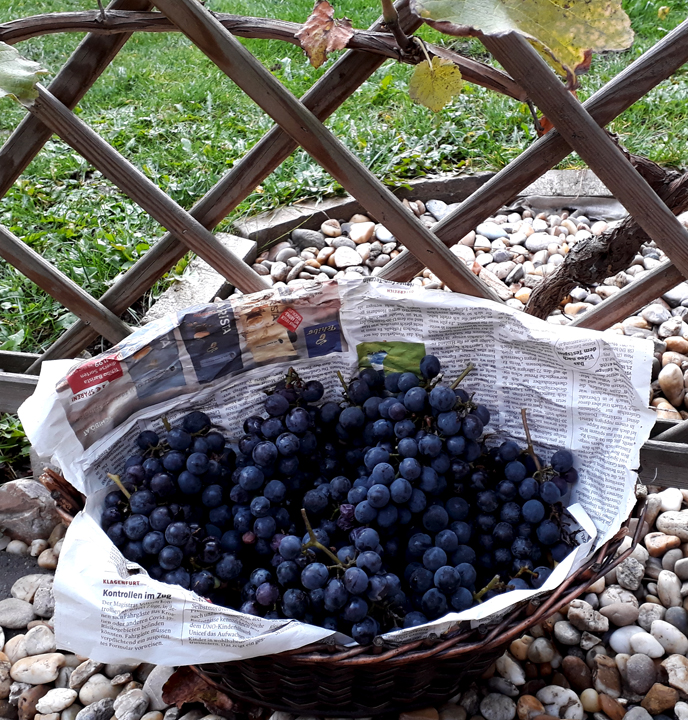 The grapes destemmed and ready for further processing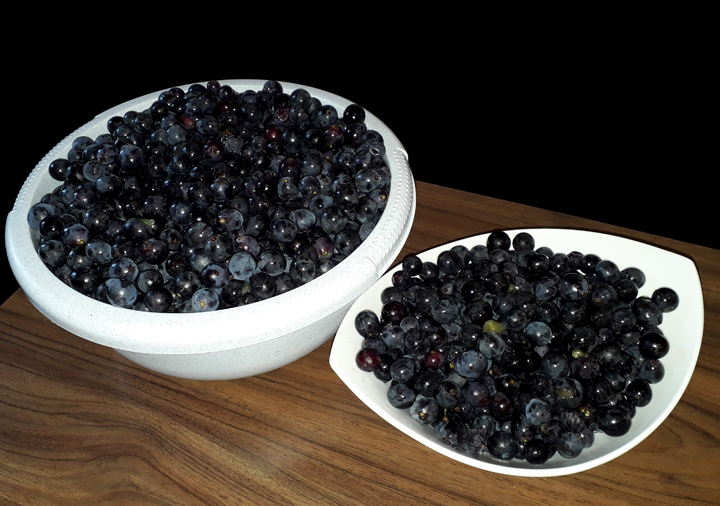 The grapes taste quite sweet with a pinch of nutmeg
and here's pot with the cooked grapes.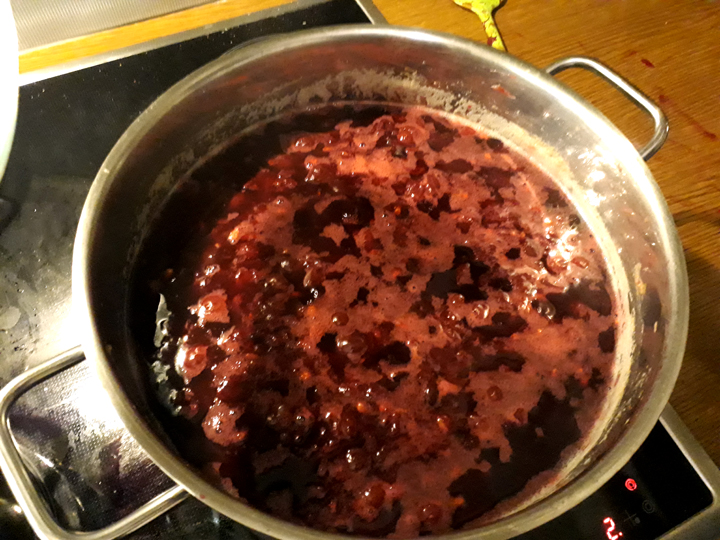 From the filtered juice you simply go ahead like with any other Jam. Of course you can make a syrup too.
Have a tasty day my lovely ones, and stay healthy!