The Pura Vida cannabis tincture I used was a THC dominant tincture with 20 mg/g. The CBD was rather low at <1 mg/g. The effects can take up to two hours to manifest themselves if you simply swallow it. But if you place it under your tongue, then the effects can begin to be felt between 30 minutes to an hour. Fortunately, the vial comes with a dropper that shows measurements in mL. Based on a systematic analysis of their effects, I had come to the conclusion that 75 mL worked well for me. So that was precisely the dose I took before I headed out on my Winter trek.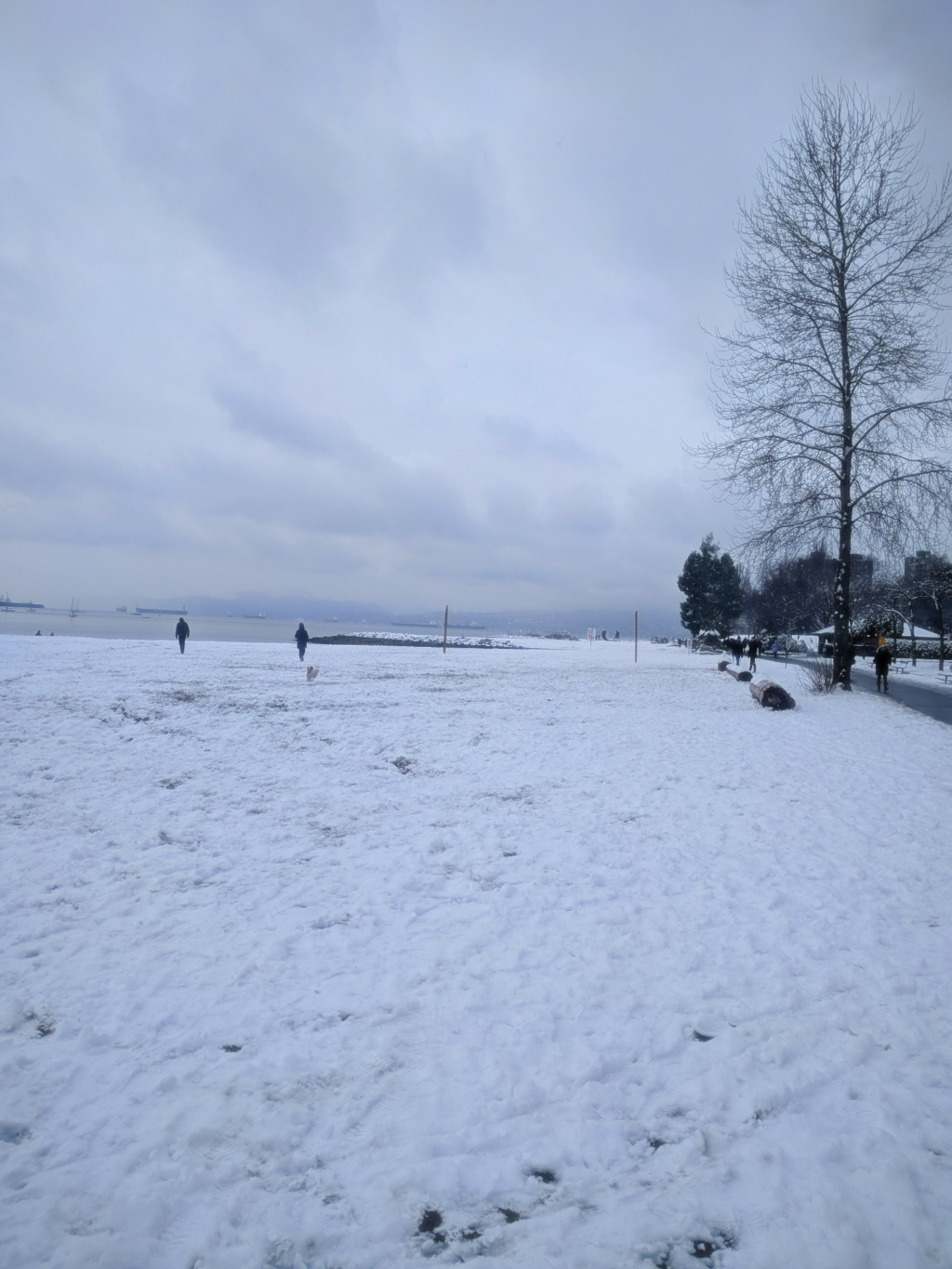 The sand was covered in snow, and walking on it was a rather odd experience. The sand cushioned the snow as I walked across the beach towards the water and gave the sensation that I was stepping on marshmallow. It was tricky going.
The tide had receded and left a parabolic pattern upon the shore, the tide-line where the boundary of snow and sand was quite clearly defined.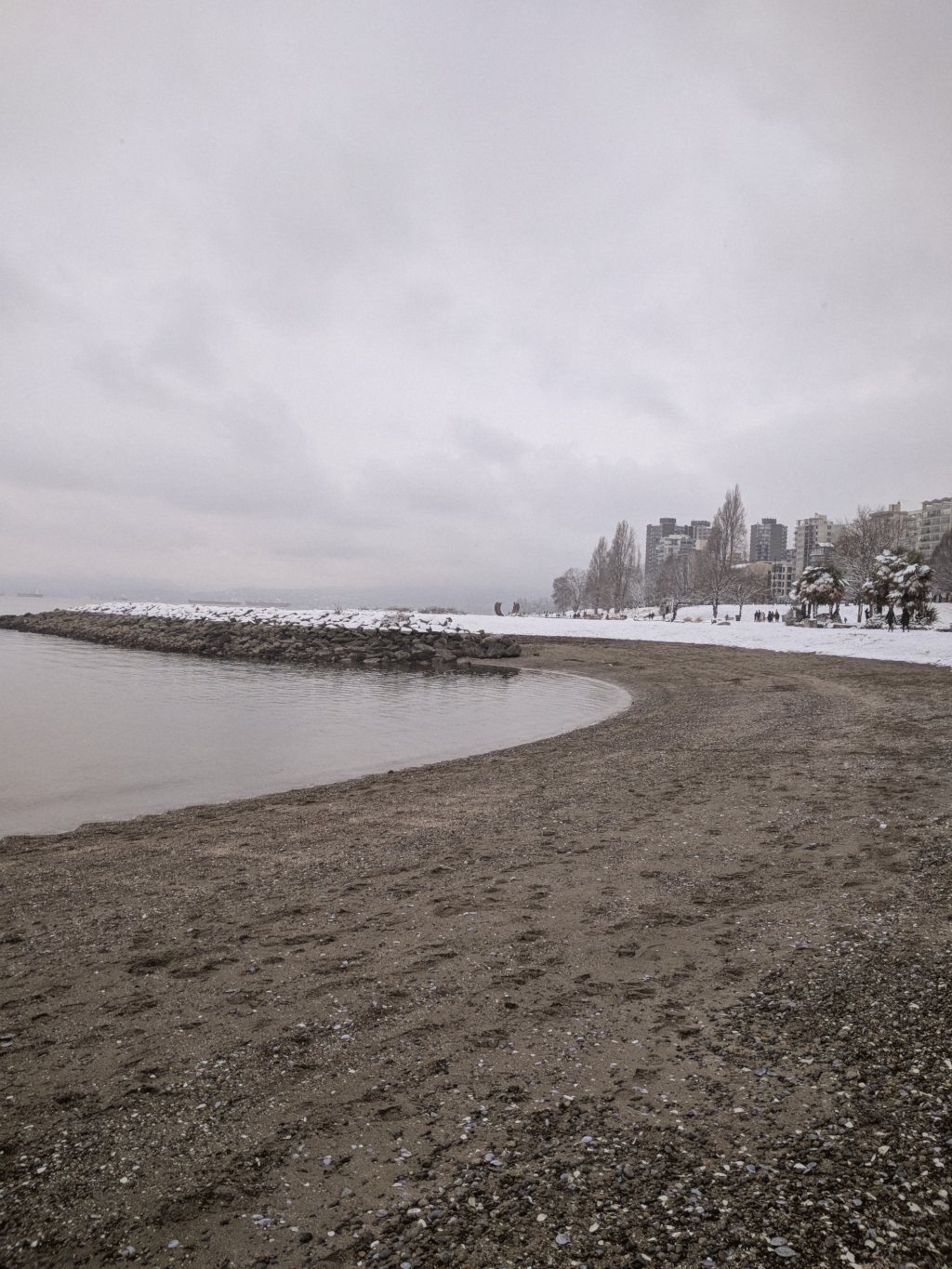 From up on the hills, I could hear the sound of laughter and shouts as tobogganers slid down the small slopes. For a moment, it all seemed normal. Just a snapshot in the long history of our species.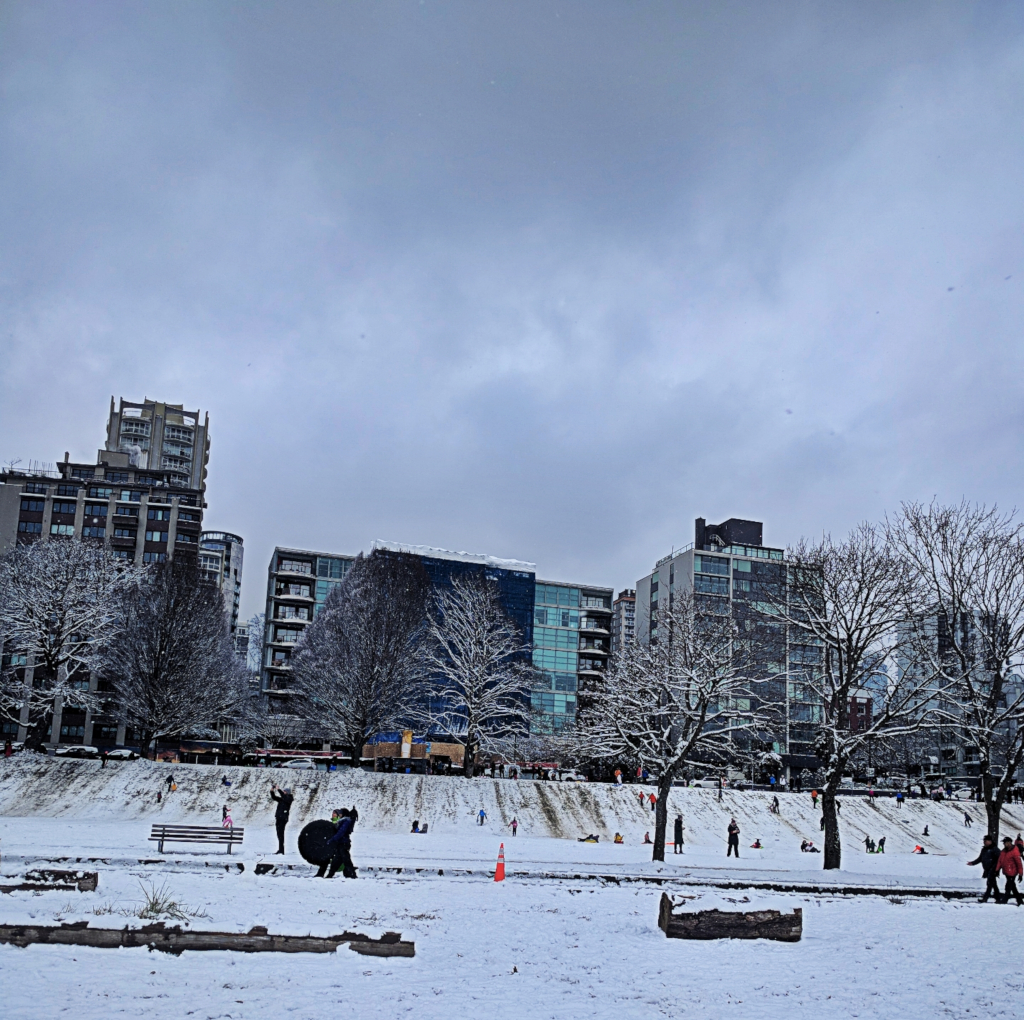 The tincture was beginning to work its alchemical magic. I felt a moment of exhilaration upon seeing the bright light reflecting off the water. The way the waves lapped gently upon the sandy shore. Ah, yes, a slight disorientation and subtle imbalance as I made my way across the marshmallow beach. The gray sky and the snow falling around me. Cold but thankfully, there was no wind, and the layers I wore kept me warm.
The beach stretched all the way along the coast. My odyssey had just begun.