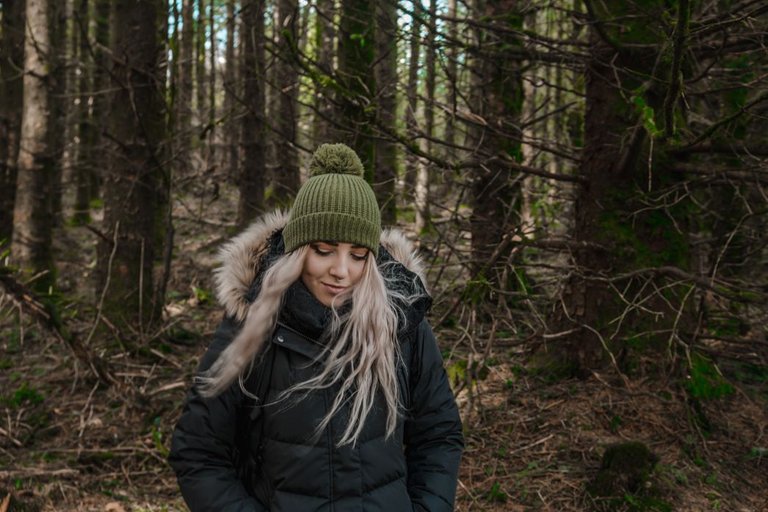 Welcome back everyone!
Today I am taking you on a forest walk.
With the hustle and bustle of everyday life, I tend to feel the imminent need grow- to escape to nature. The significance of nature in my life is hard to describe, it's something that keeps me sane, that keeps me grounded, that keeps me humble and joyous. Without it, I feel my stress levels rising and my head becomes more clouded. I am very blessed to live in a place that has abundance of nature. I traded it for city life and what a great decision that was! Now those beautiful places are on my doorstep. So, this is the aim today- to share some of this experience with you. Maybe this post will even remind you or inspire you to go somewhere beautiful and take some time to de-stress in nature.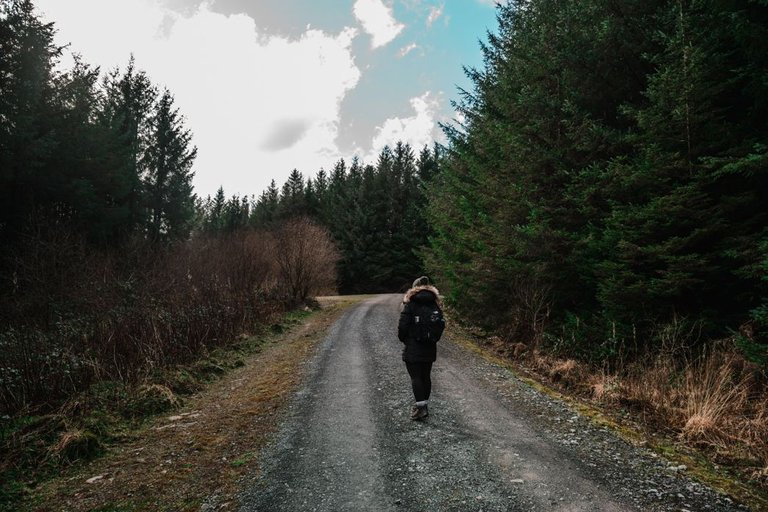 First thing that I experience while walking into the forest, is the strong smell of earthy moss, pine and spruce trees and other plants that bloom during this time. I always tend to pick up some moss and smell it because- the scent varies depending on location and to me it's quite fascinating!
I mentioned it in my blogs before, but I like to try and involve as many senses as possible while I'm exploring.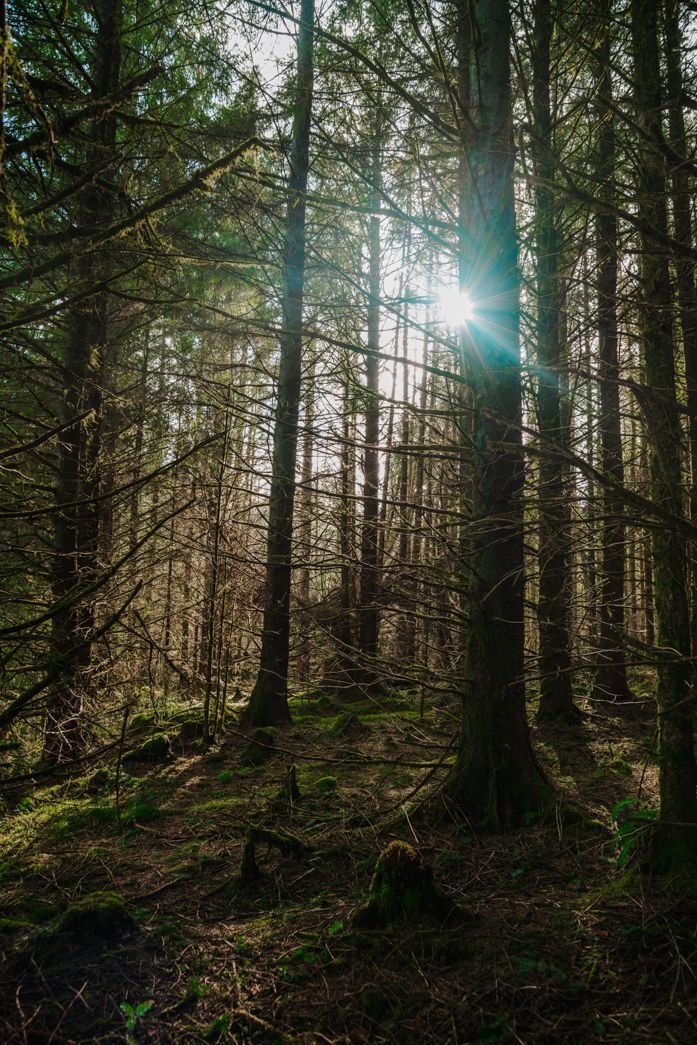 I like to take moments to focus on what I'm seeing. Not just – ''I see a tree''. But in more depth- ''What kind of a tree is it? What is the shape of that tree? What are the patterns of the bark like? What about colors? What are the shapes and patterns of leaves or needles? What do they feel like to touch? What do they smell like?'' It really enriches the immersive experience in nature and reveals even more beauty of the scenery.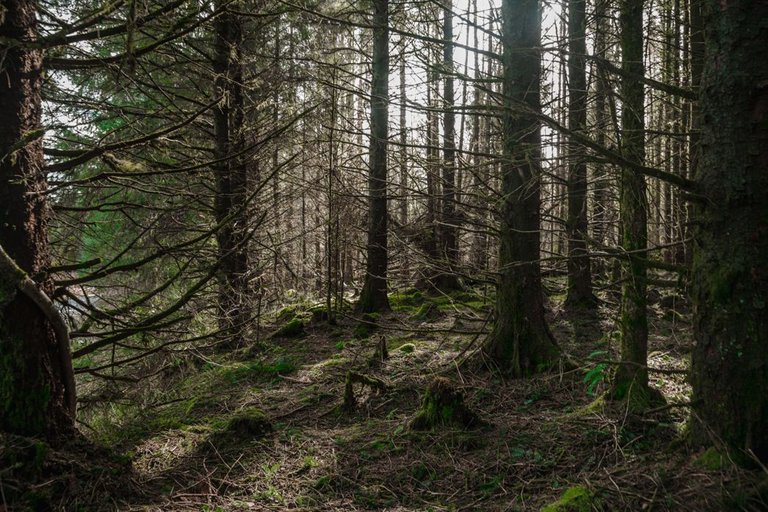 I typically draw the line on this immersive experience when it comes to tasting though. Unless I have a plant guide with me and know for sure which wild plants and fruits are edible- I tend not to risk it. Who knows though- maybe one day I will lose the plot enough that you'd find me in a forest munching on a tree bark. Never say never. Hehe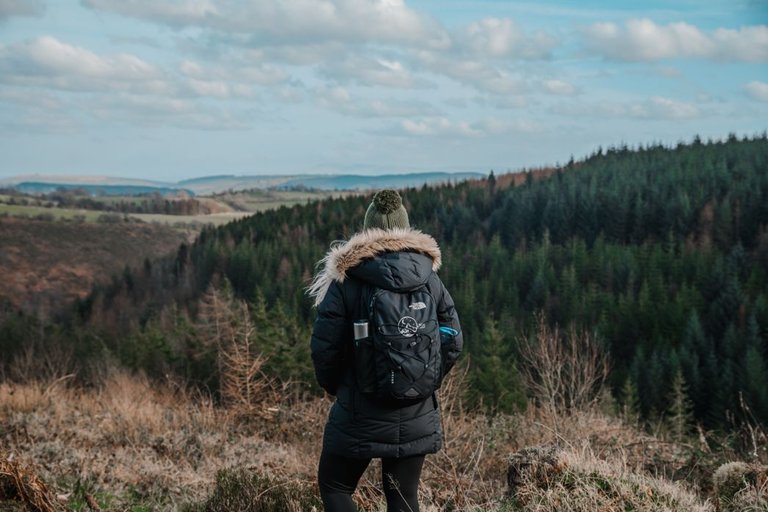 I like the paths, but I find it much more joyous to go into the forest depths. There's something special and raw about walking carefully on the soft moss, avoiding any obstacles that might be in the way while trying not to get lost.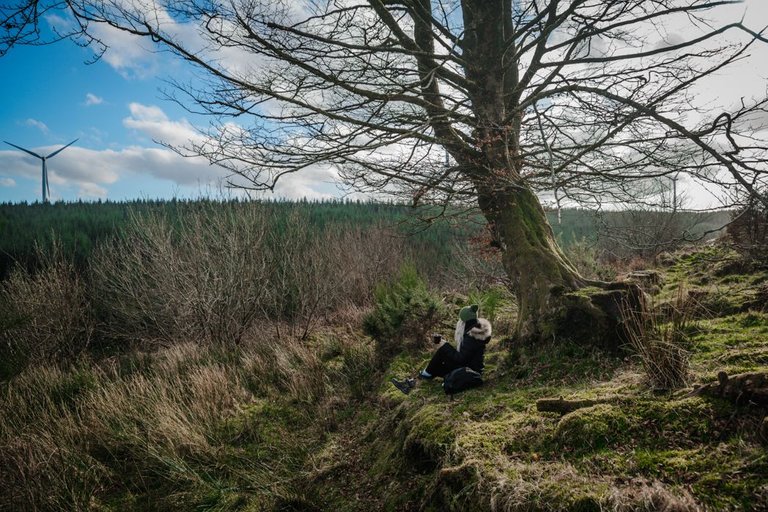 This day was quite cold. Even though spring has officially begun- there was still some residue of frost and snow in some areas. The sky was blue though and sun was shining- glistening luminously through the trees. The birds were singing loud, their harmonious songs carrying through the air. I laid down on the soft moss and watched the clouds moving slowly above the trees. Moments like this are so pure, peaceful and beautiful. Allowing myself to settle down and fully appreciate my surroundings often leaves me in absolute awe over the beauty of this world.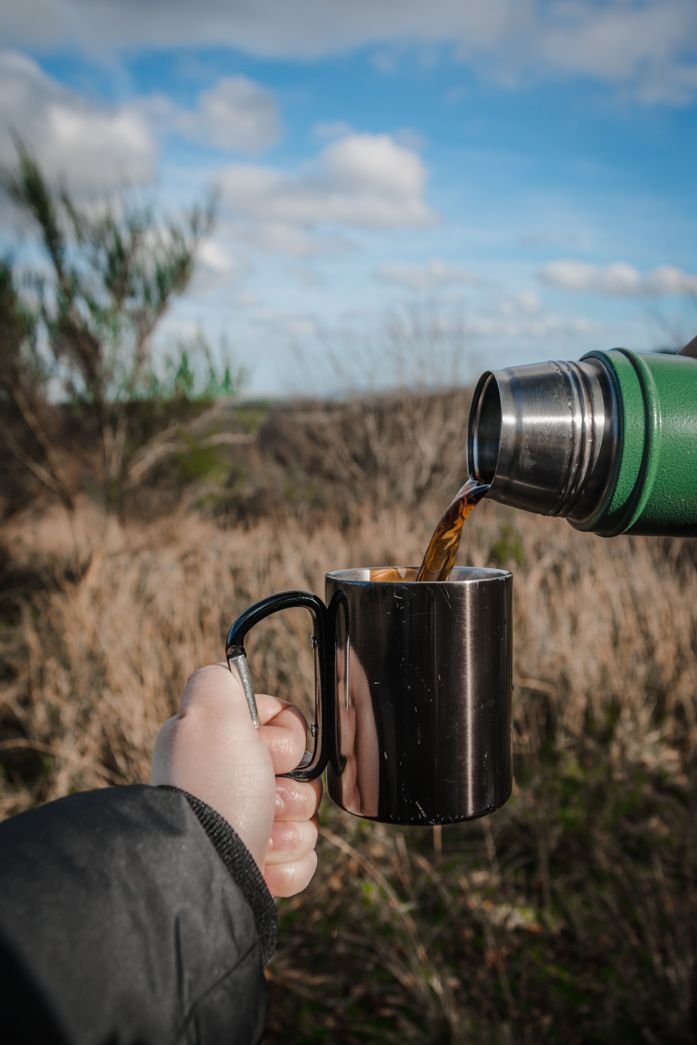 After this moment of peace, time has come to look for a good coffee spot. I always try to pick most scenic locations for those! Eventually I found a good place, overlooking a vast forest landscape. The hot coffee warmed up my cold hands and made me feel all cozy!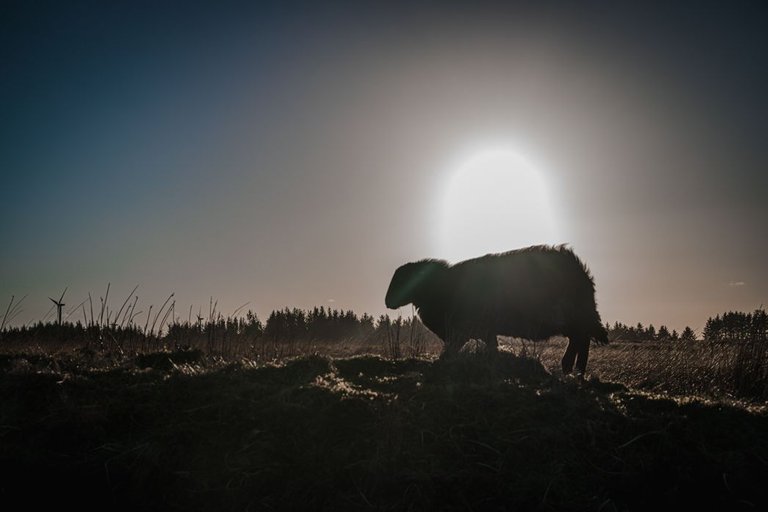 After this moment of re-fueling the mind and body- it was time to head back. The walk back continued as the sun started lowering down for the sunset. I came across more beautiful and breath-taking scenery. What a truly blessed day!
Thank you so much for reading,
I hope you enjoyed this post!
Please don't forget to upvote, comment and share this post if you liked it!
For more blog posts visit www.mysticaladventurer.com and follow me on Instagram @mystical.adventurer for up to date updates!
See you again,
Marta x