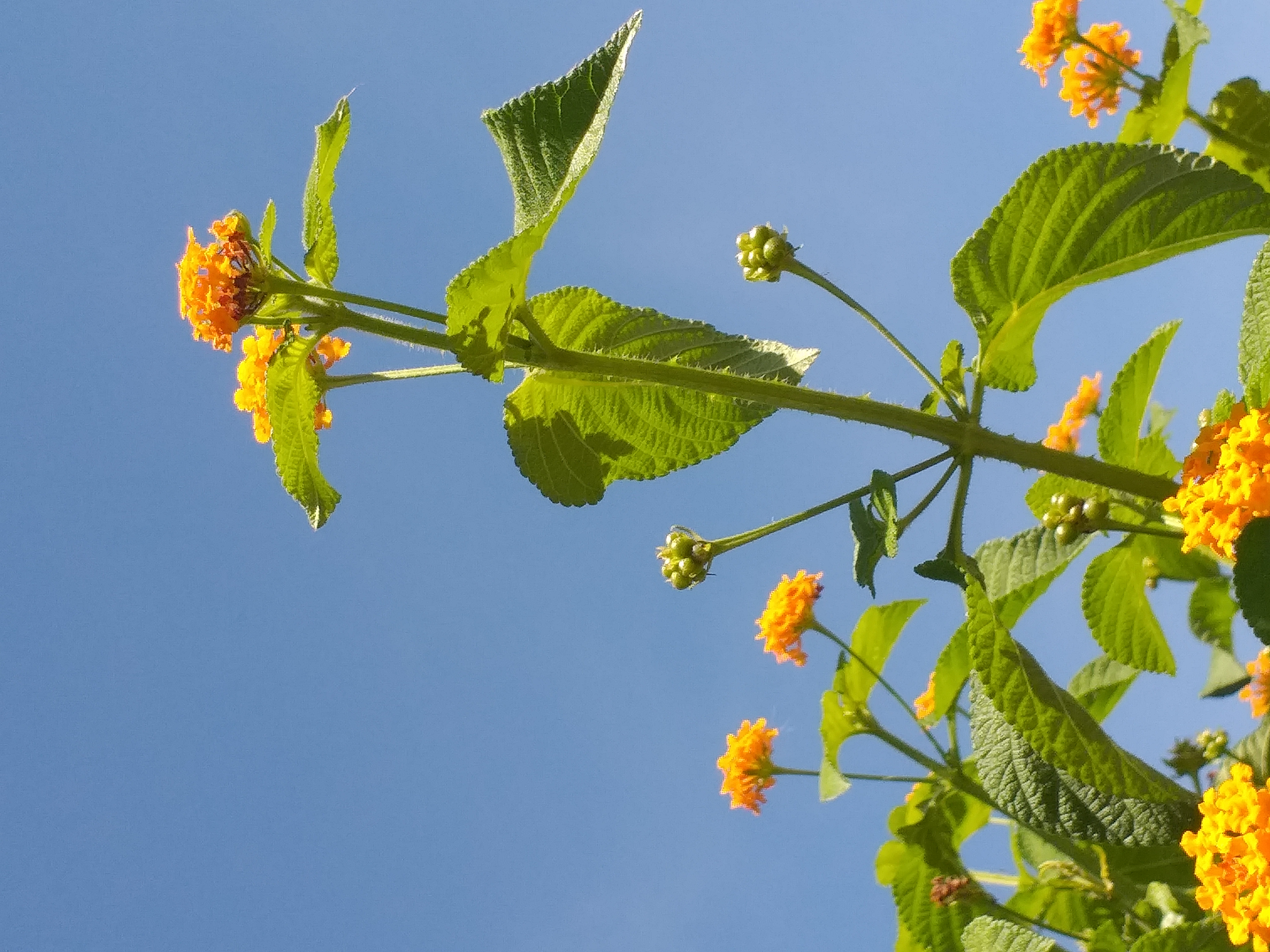 Staying in the countryside is my favorite (as you may know from my previous post, https://hive.blog/nature/@tangmo/staying-in-the-countryside-is-my-favorite). It's unfortunate that due to some reasons, I cannot come back to stay in the countryside, my hometown, Phatthalung, in the South of Thailand, again.
The best thing that I can do now is to admire the nature surrounding me and I found out that it's not too bad to stay here in Nonthaburi, the province that is very close to Bangkok. Even though it's simple nature; flowers, sky, clouds, and not the forest, river or mountain views as in the countryside, I believe that these things are also special and valuable in the eyes of most nature lovers, including me.
Although there is no forest here, these trees can relax my eyes and the greenery can make me feel refreshed as well…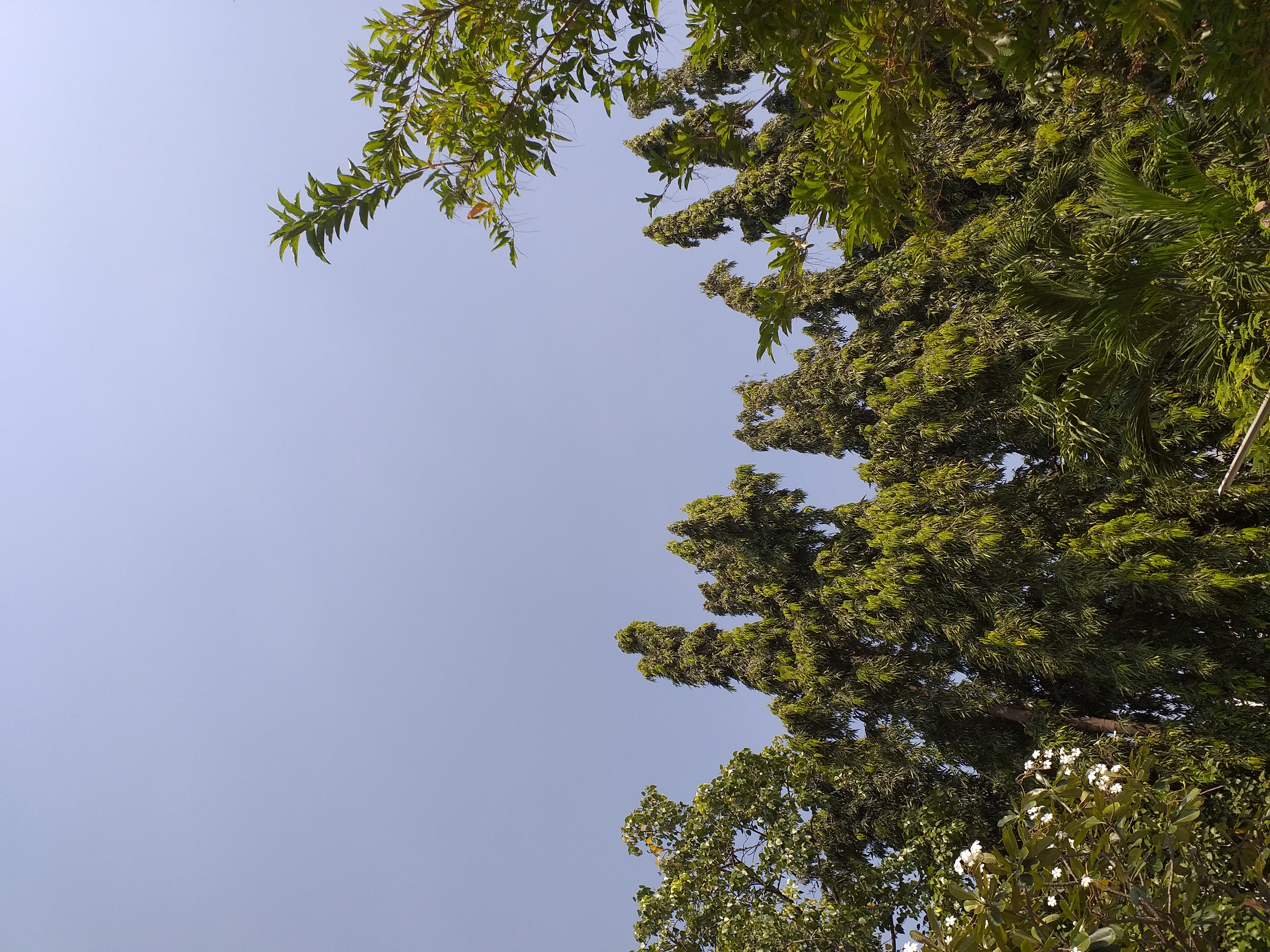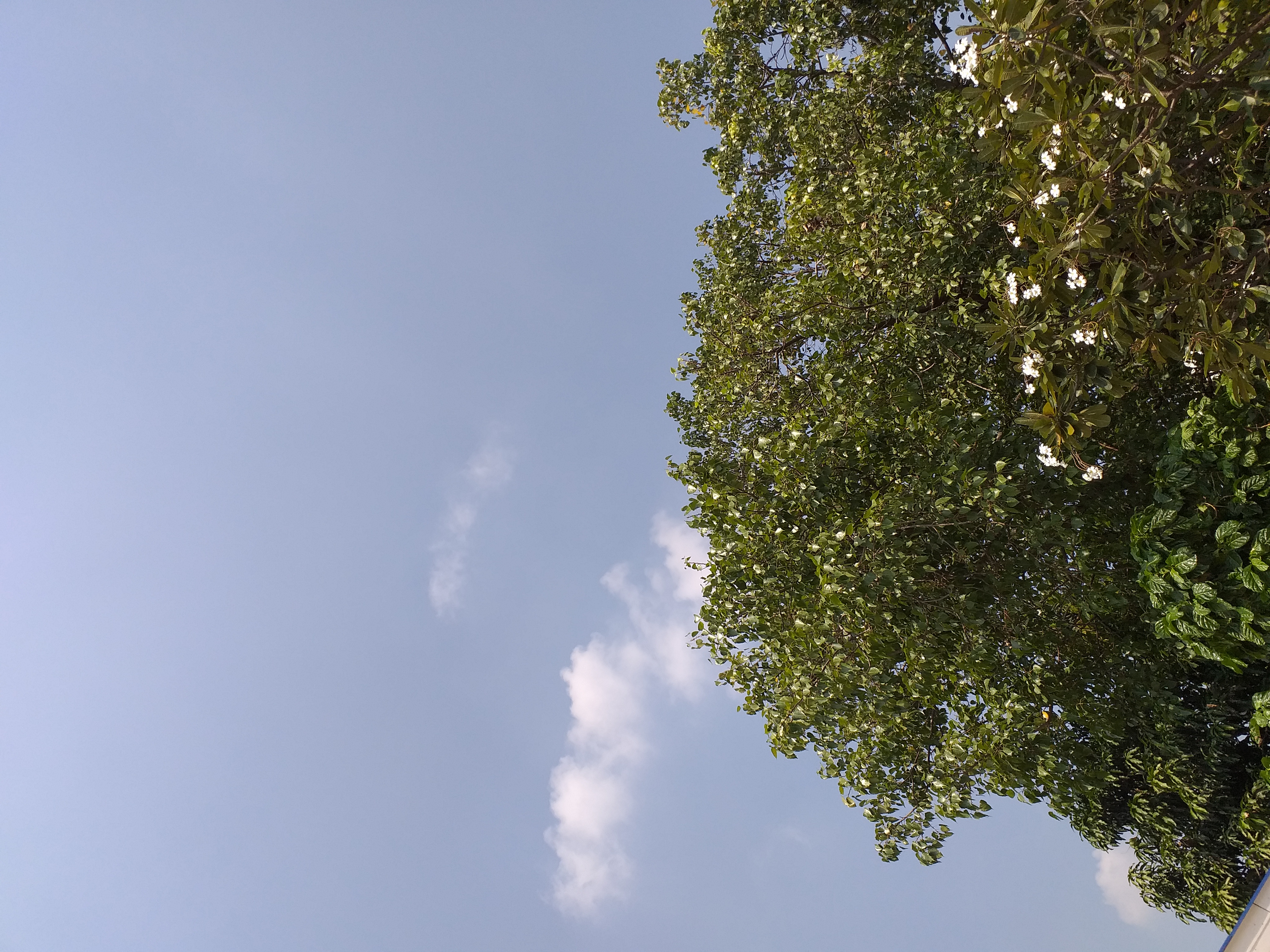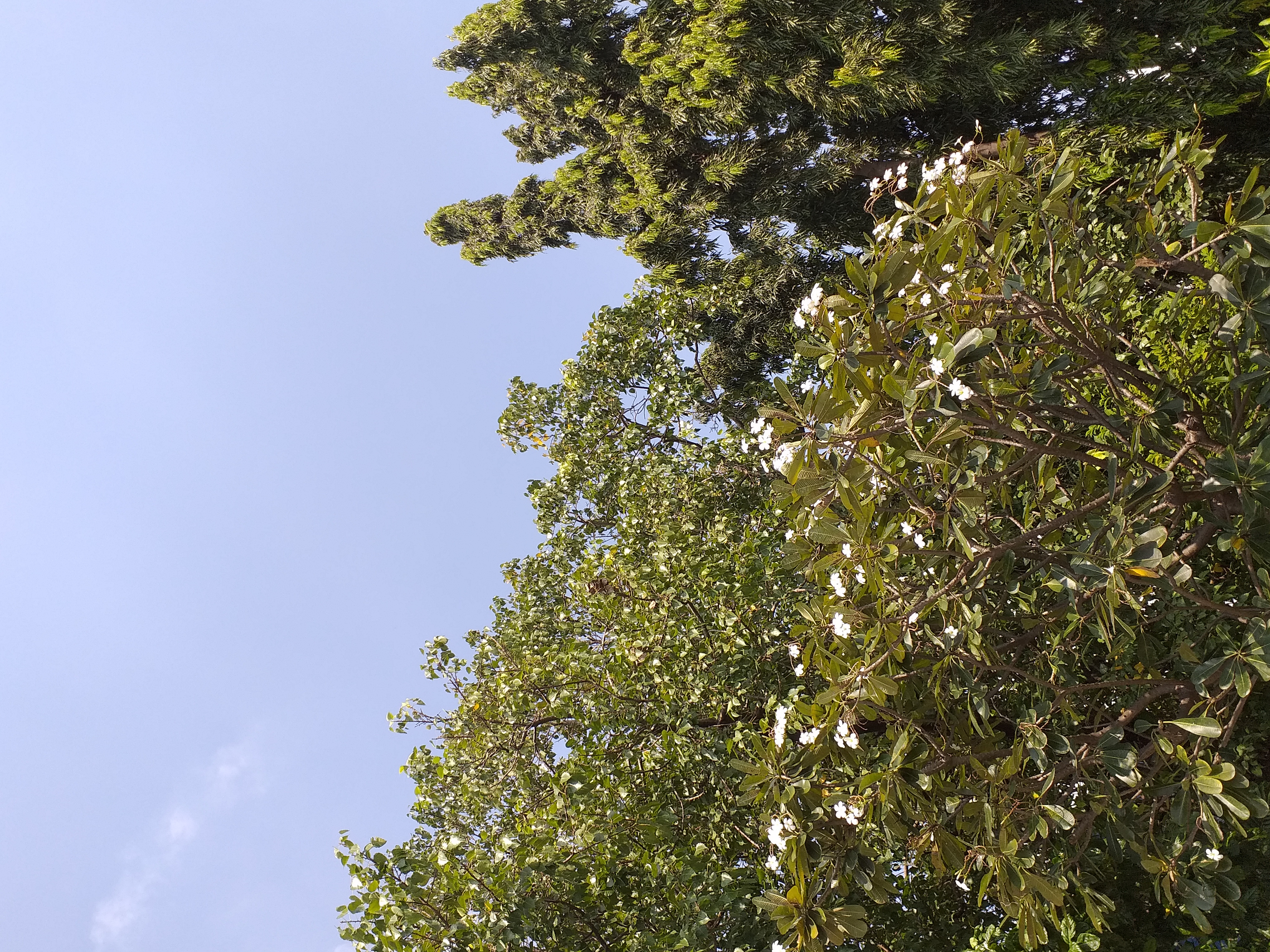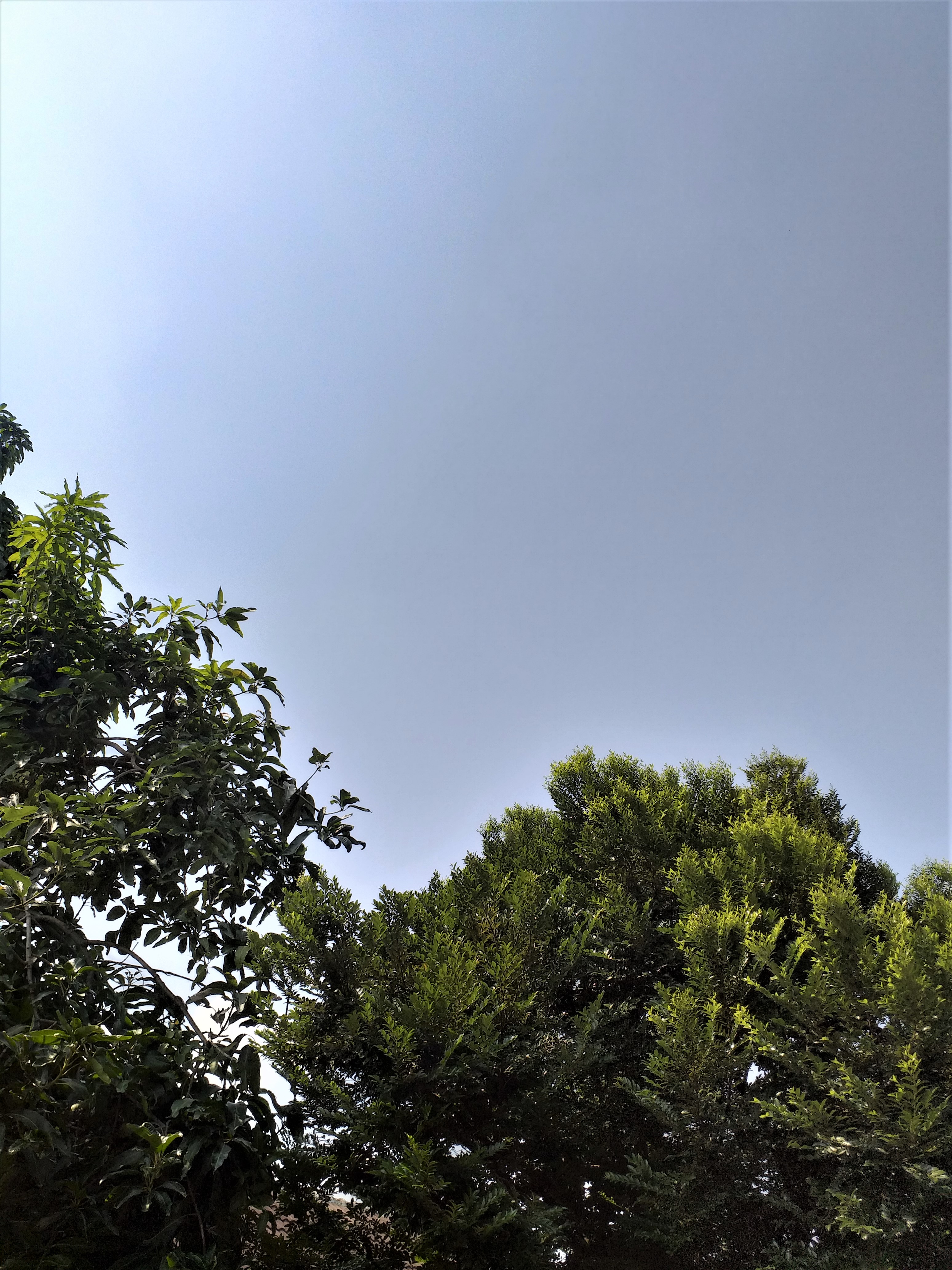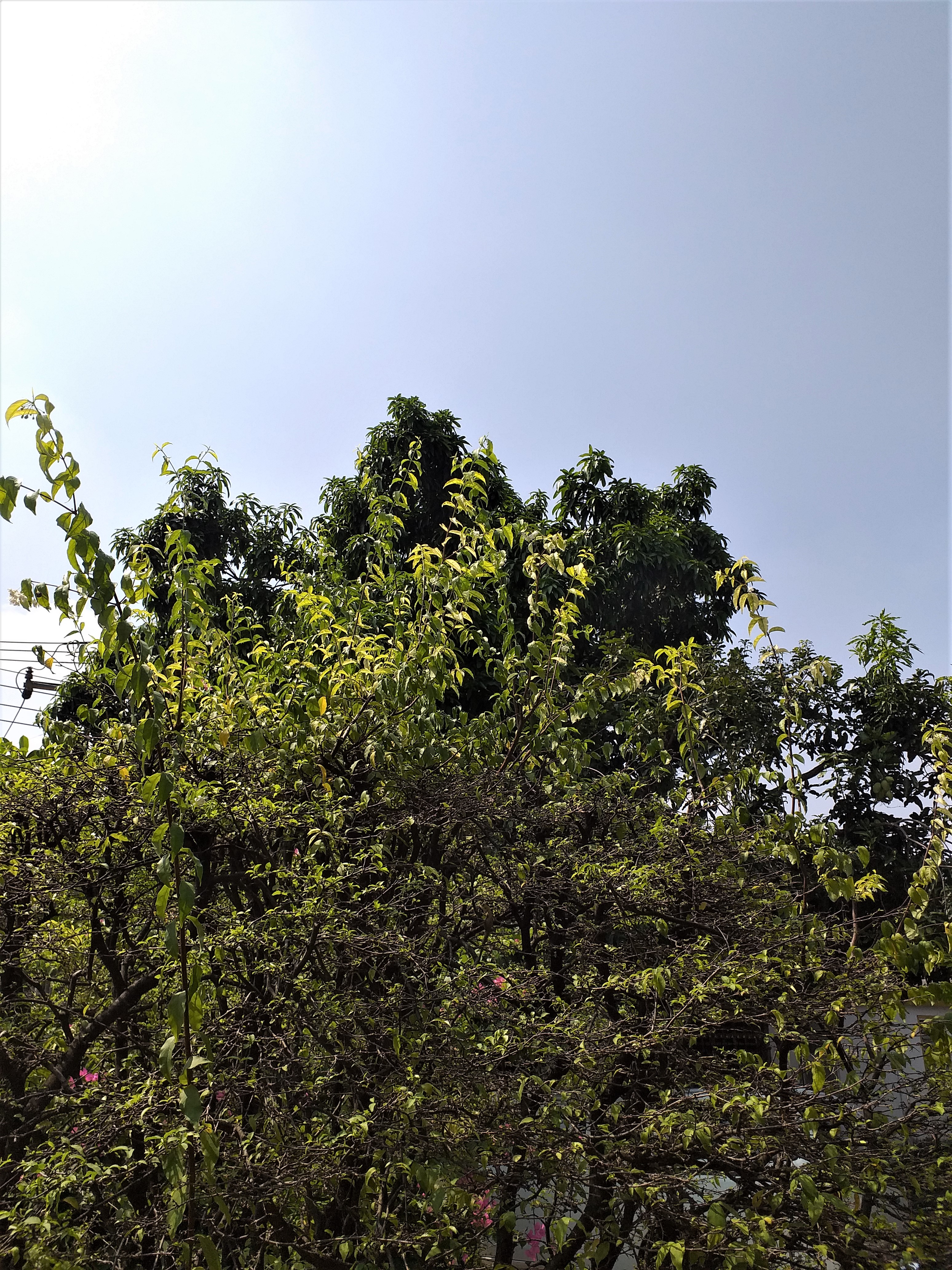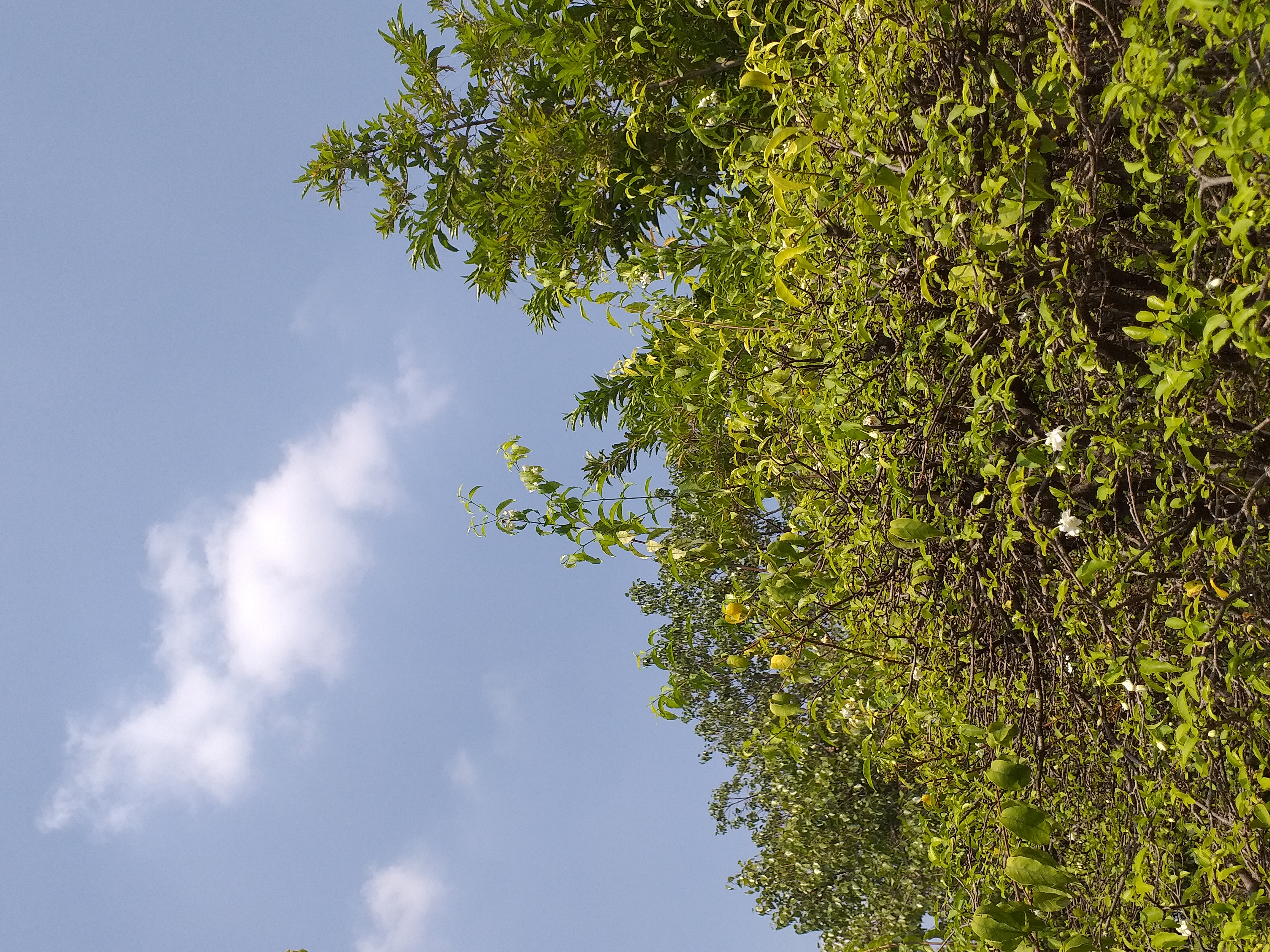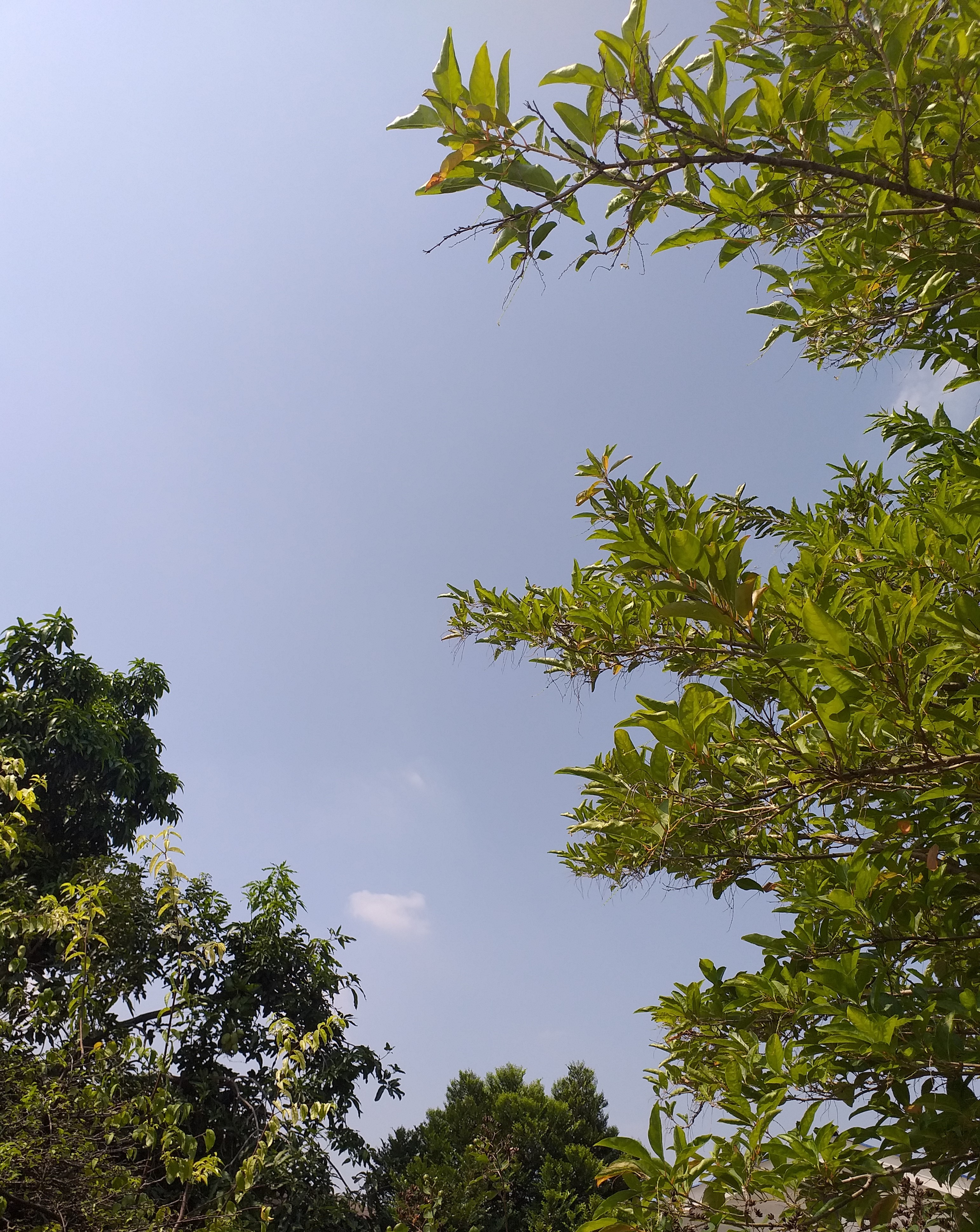 Not only the cloudy sky that I love, but the sky with bright blue color is also my favorite….
Even simple flowers with blue sky can make me feel cheerful.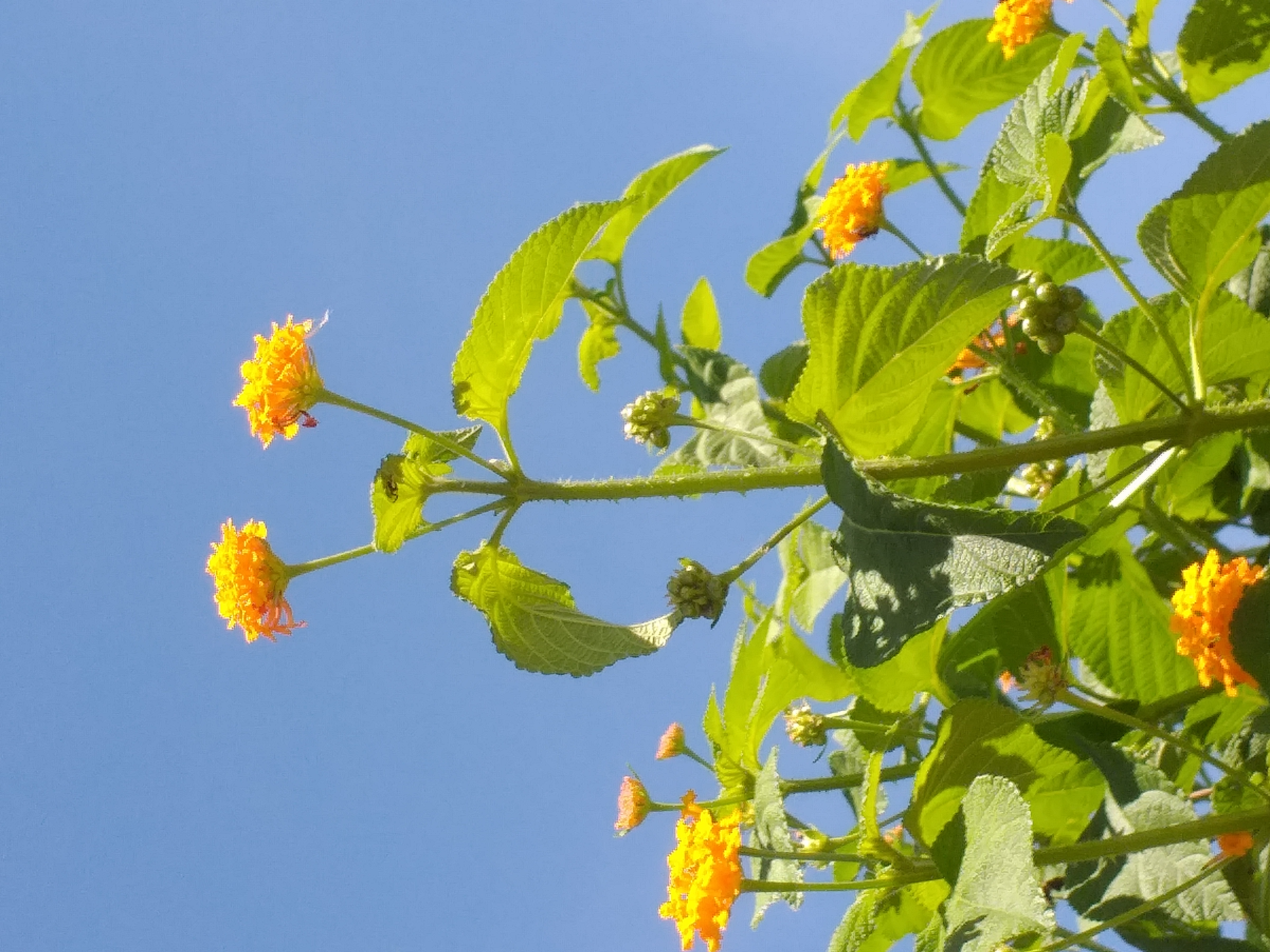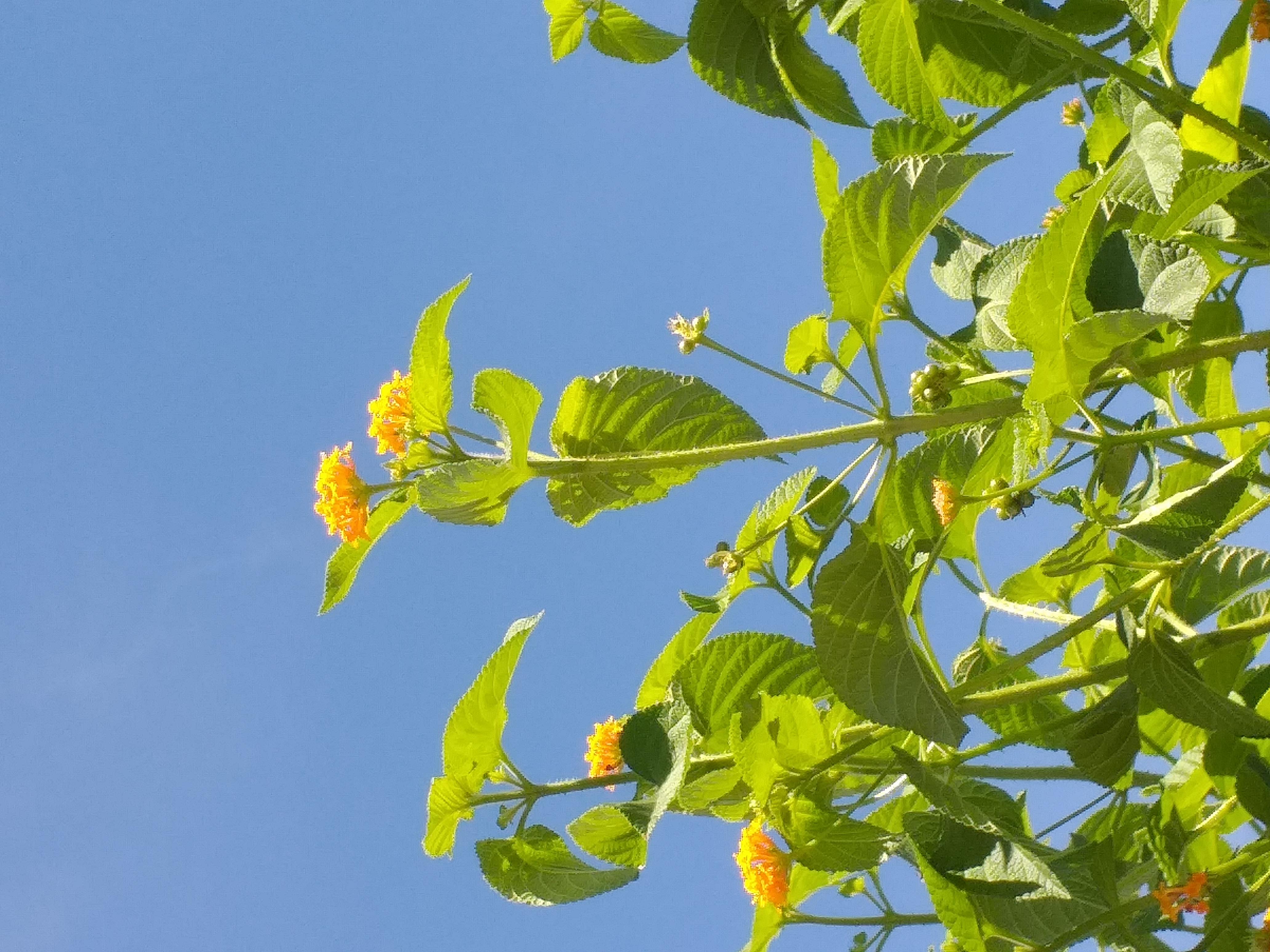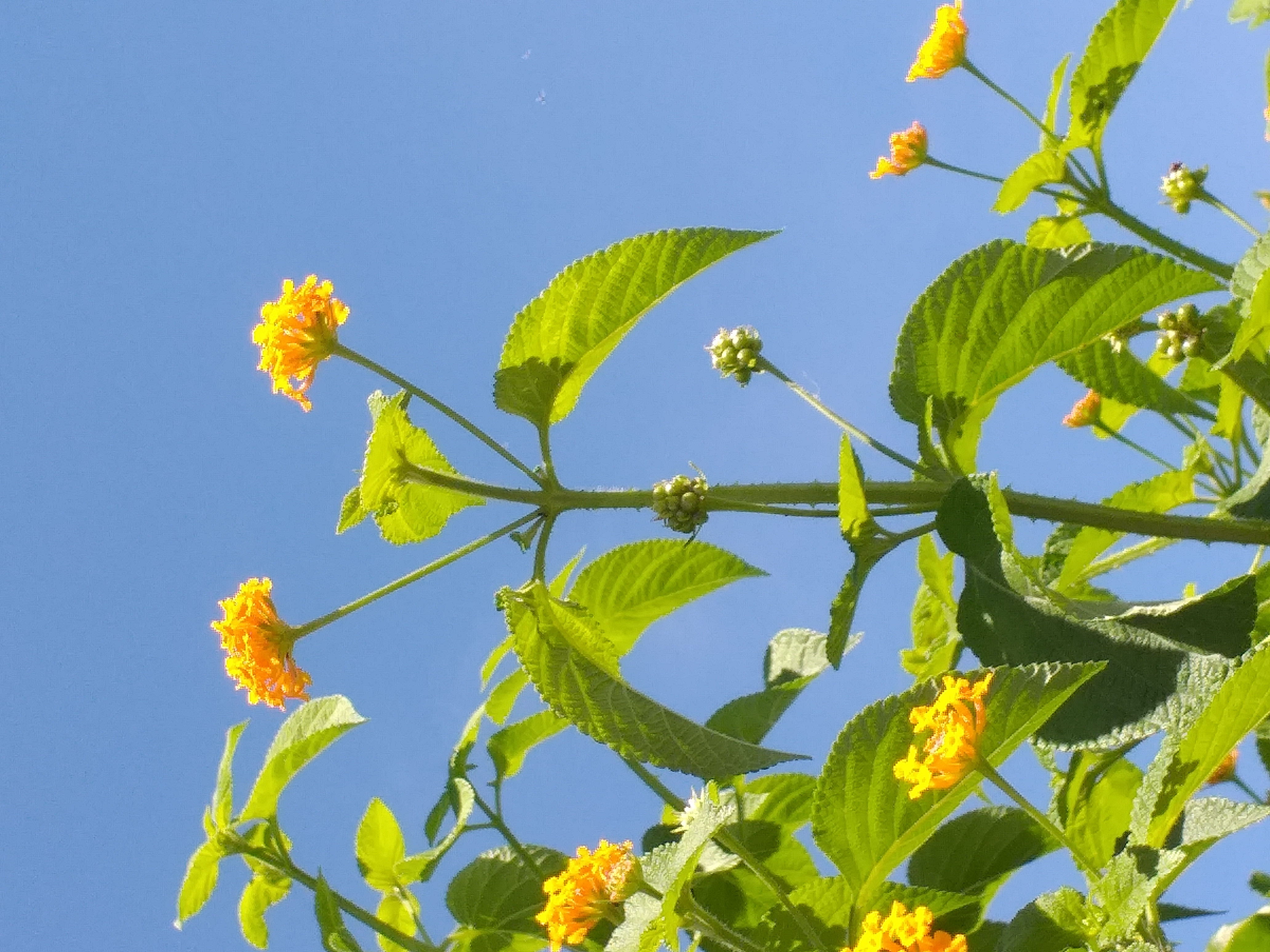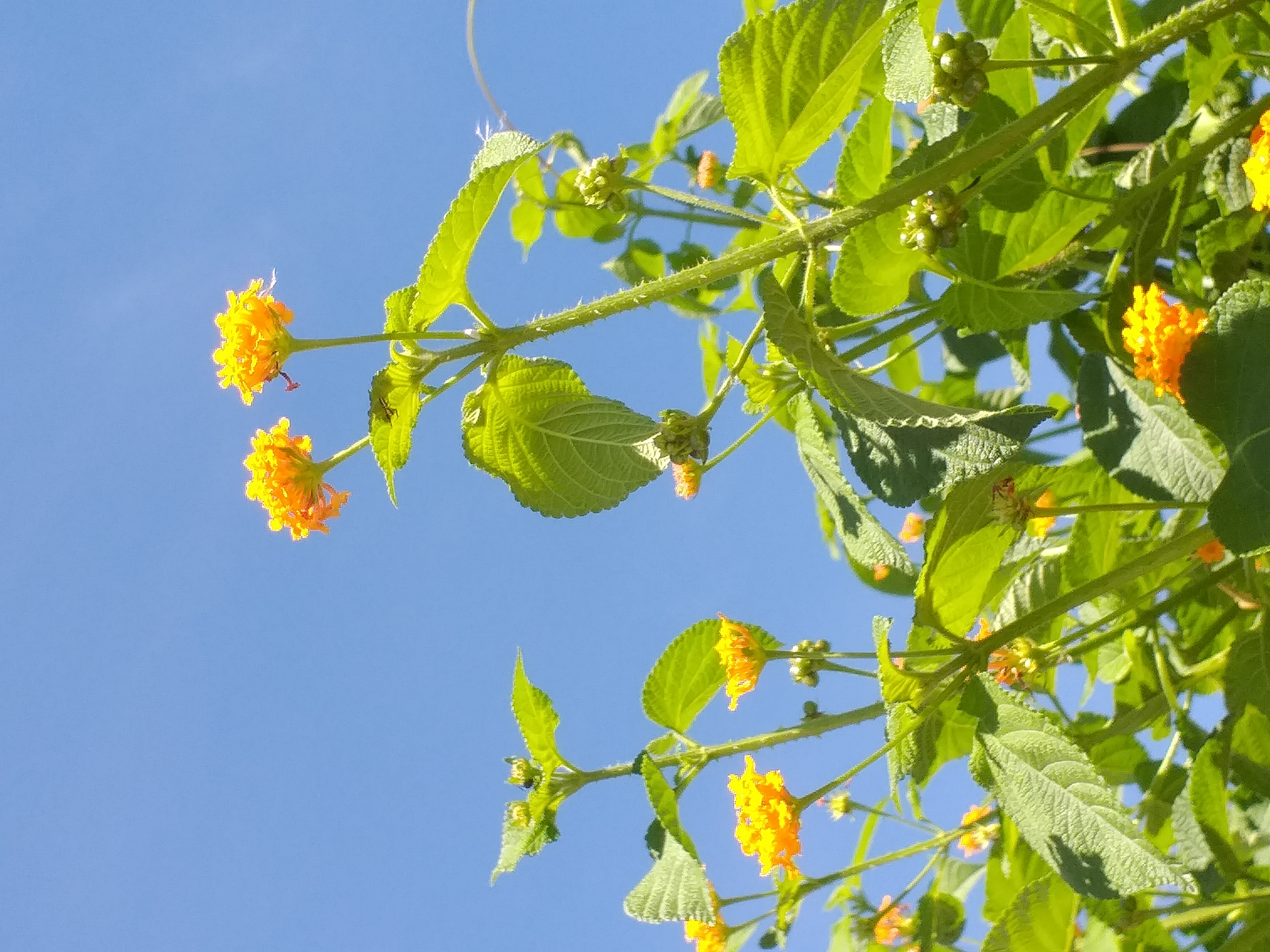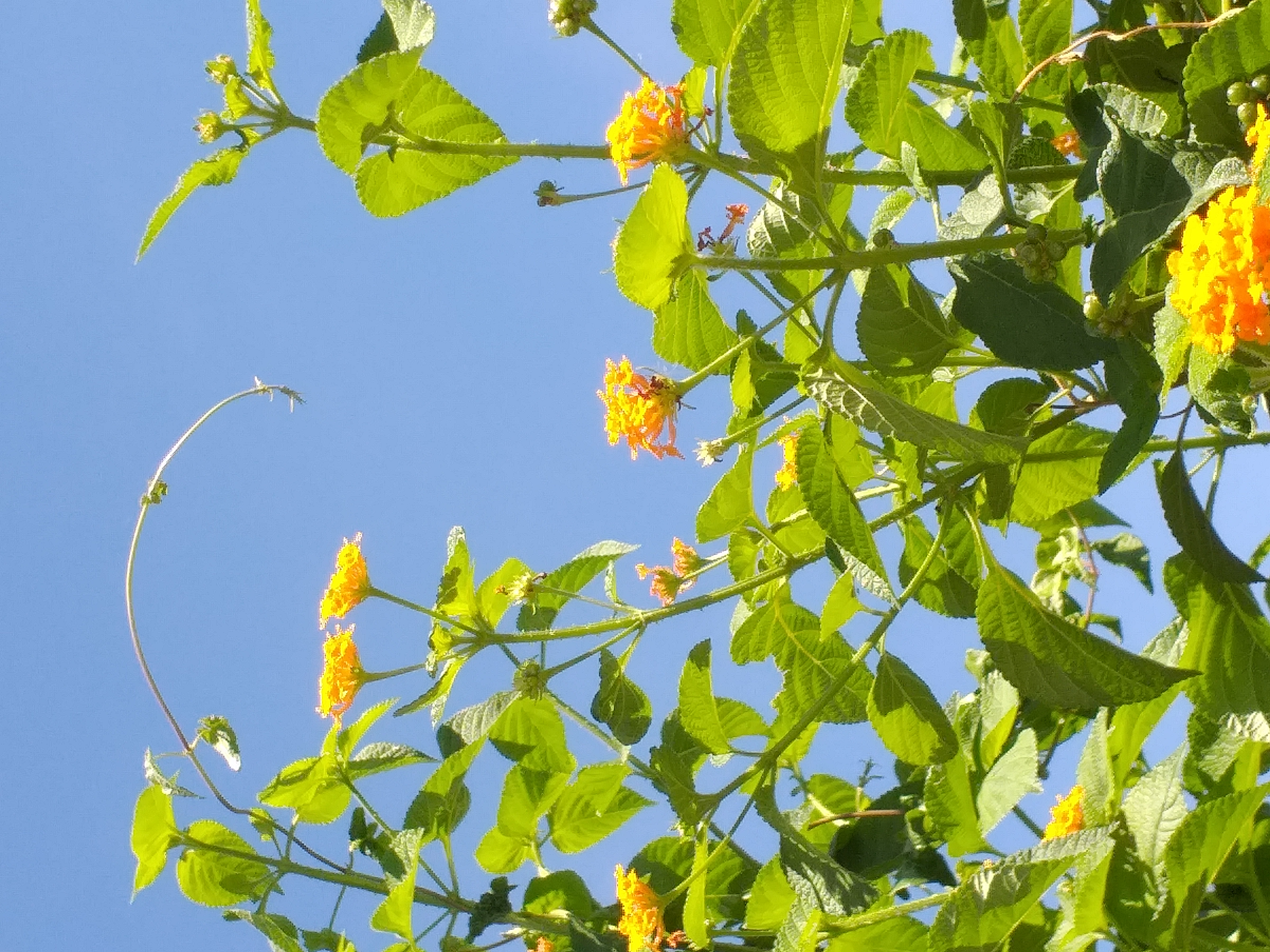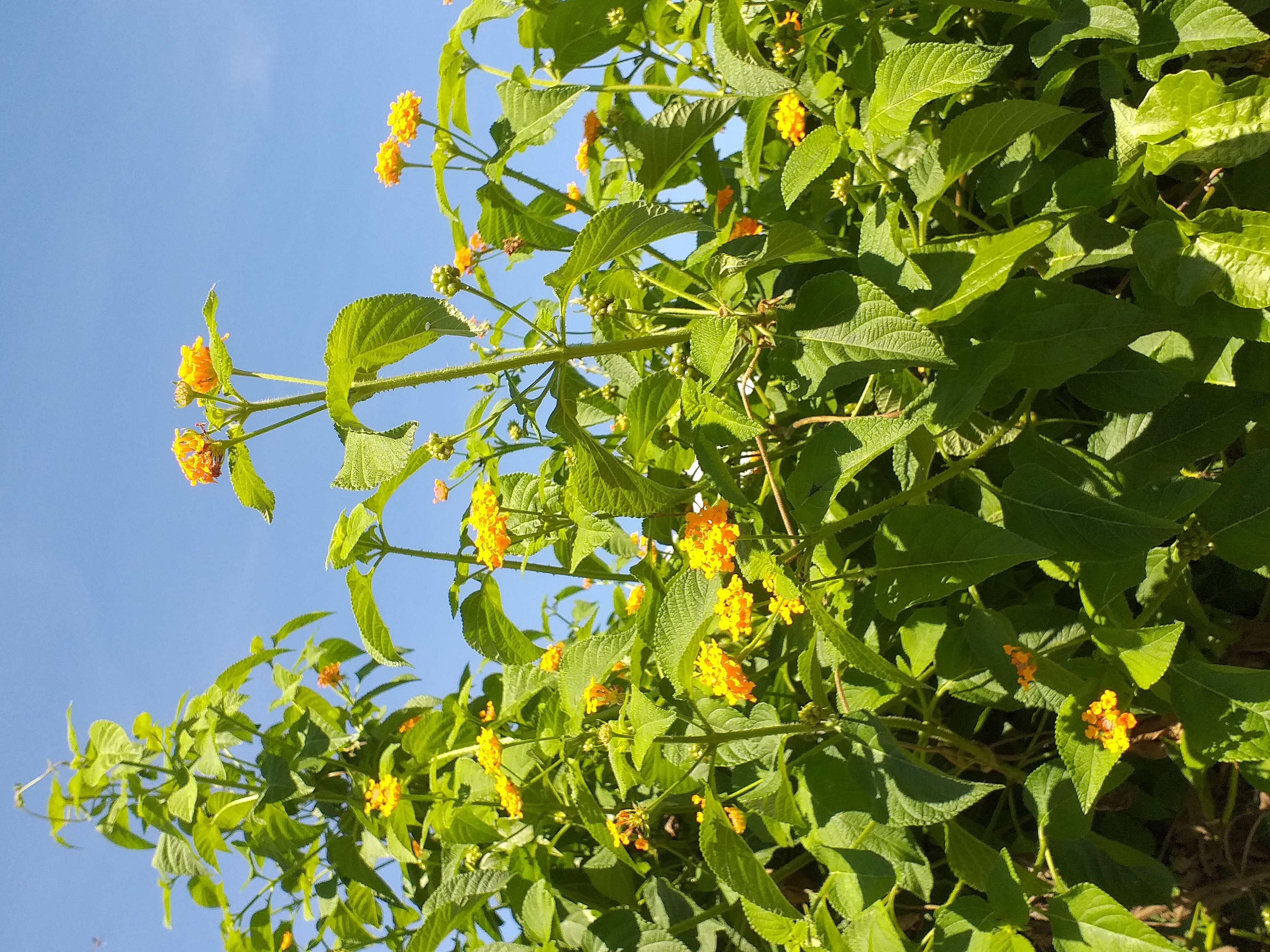 I believe that most lovers of nature, including me, have special powers of observation.
Even small insects can be seen on the flowers. They are very fascinating creatures!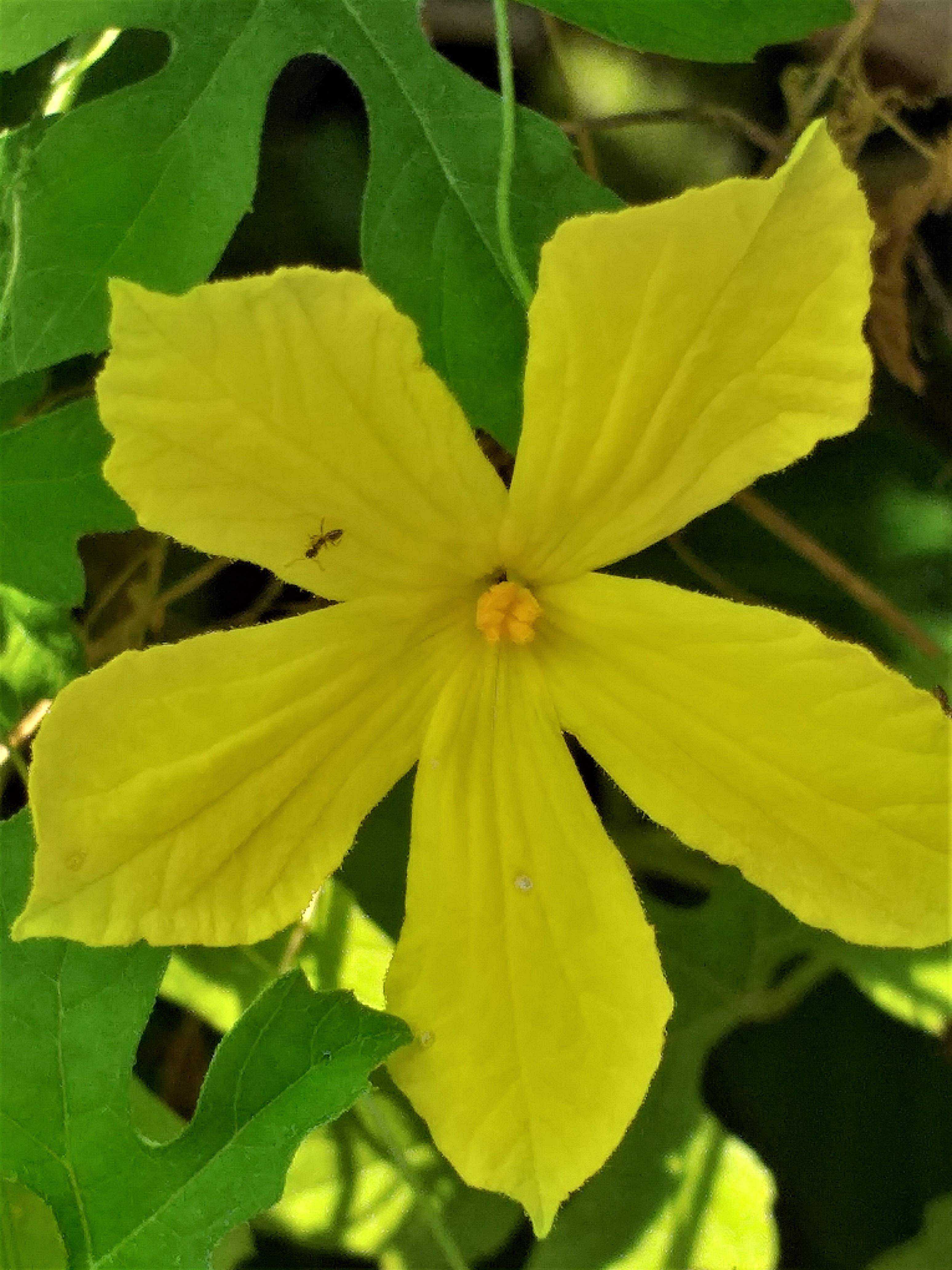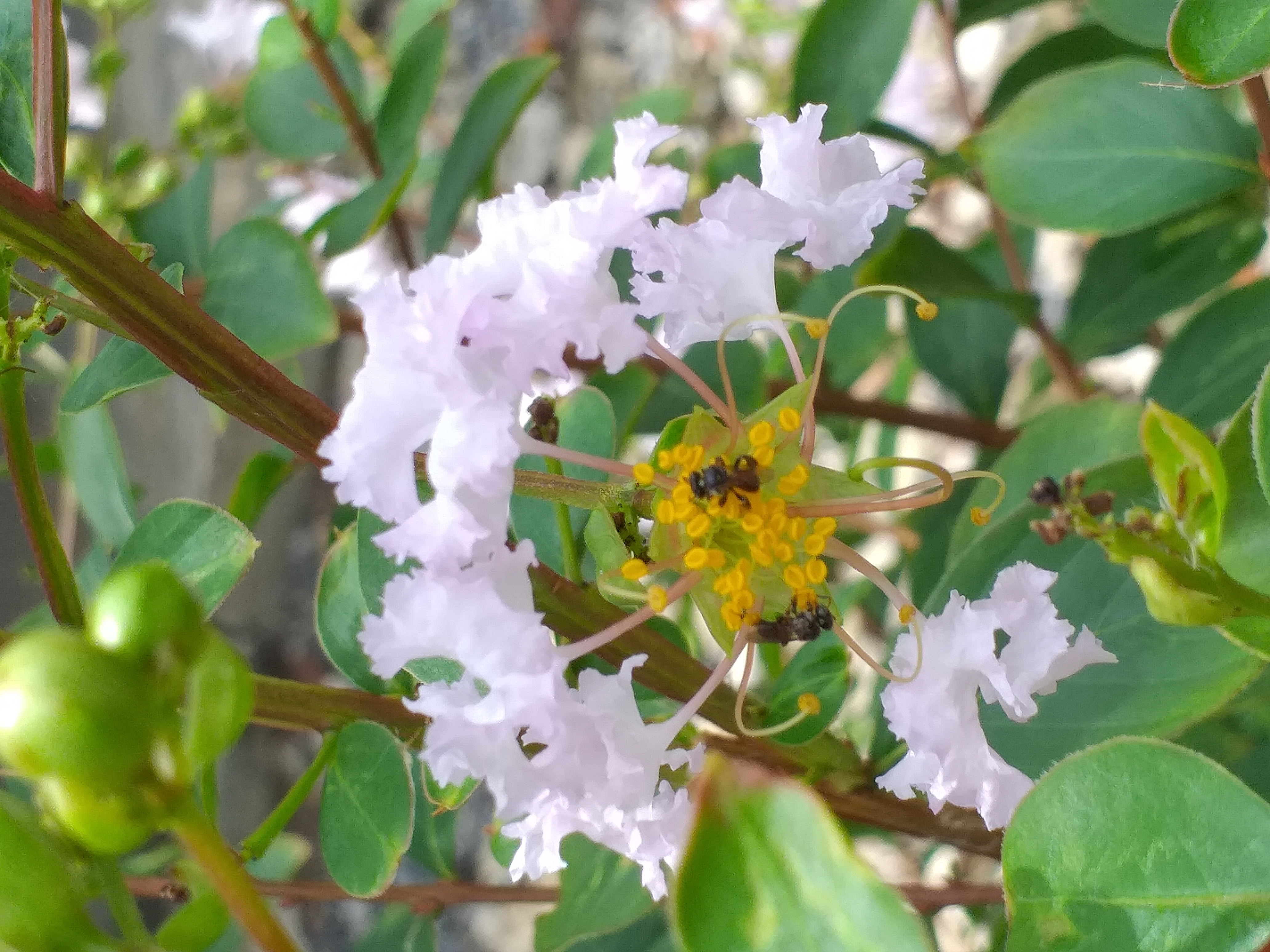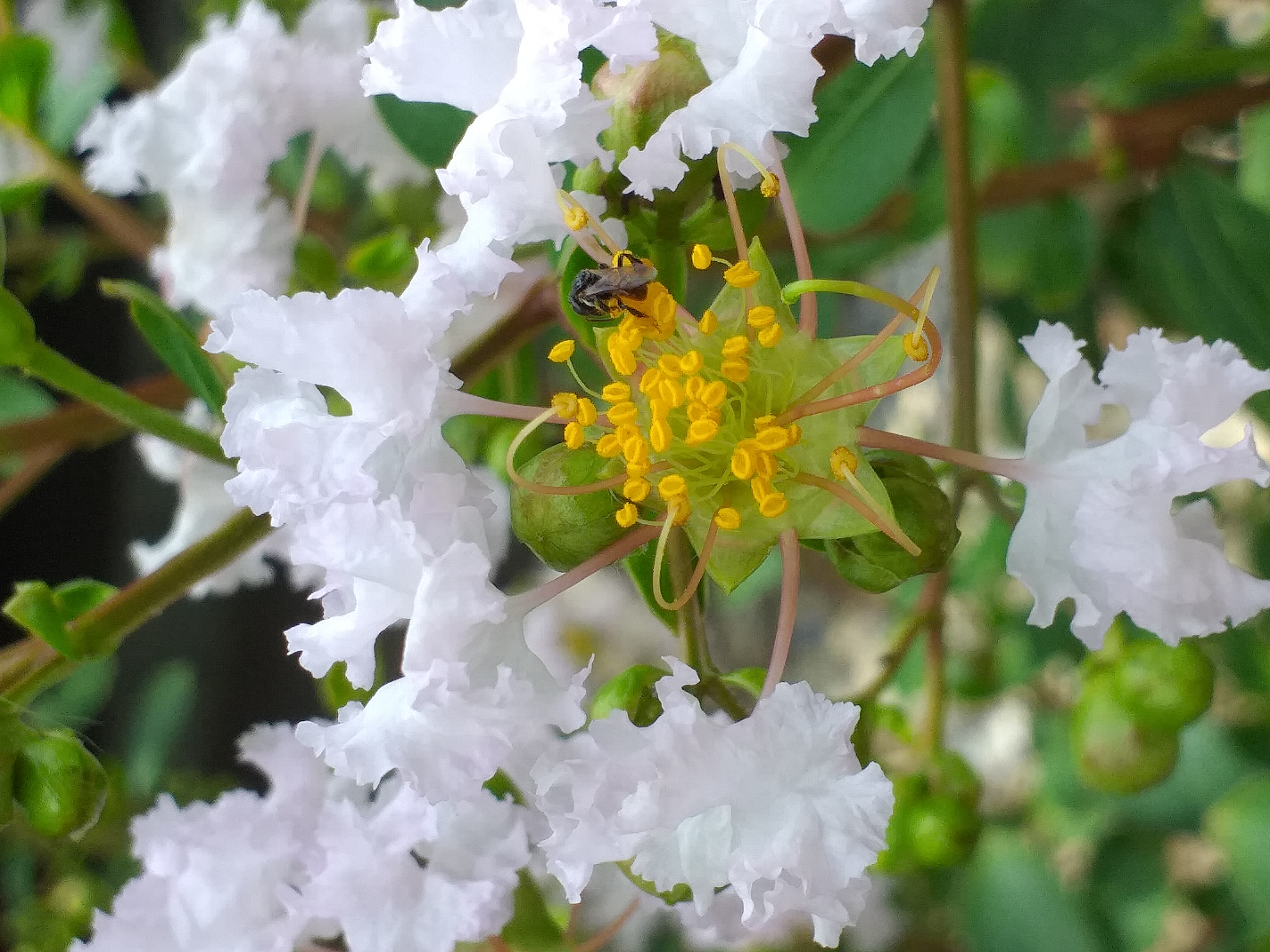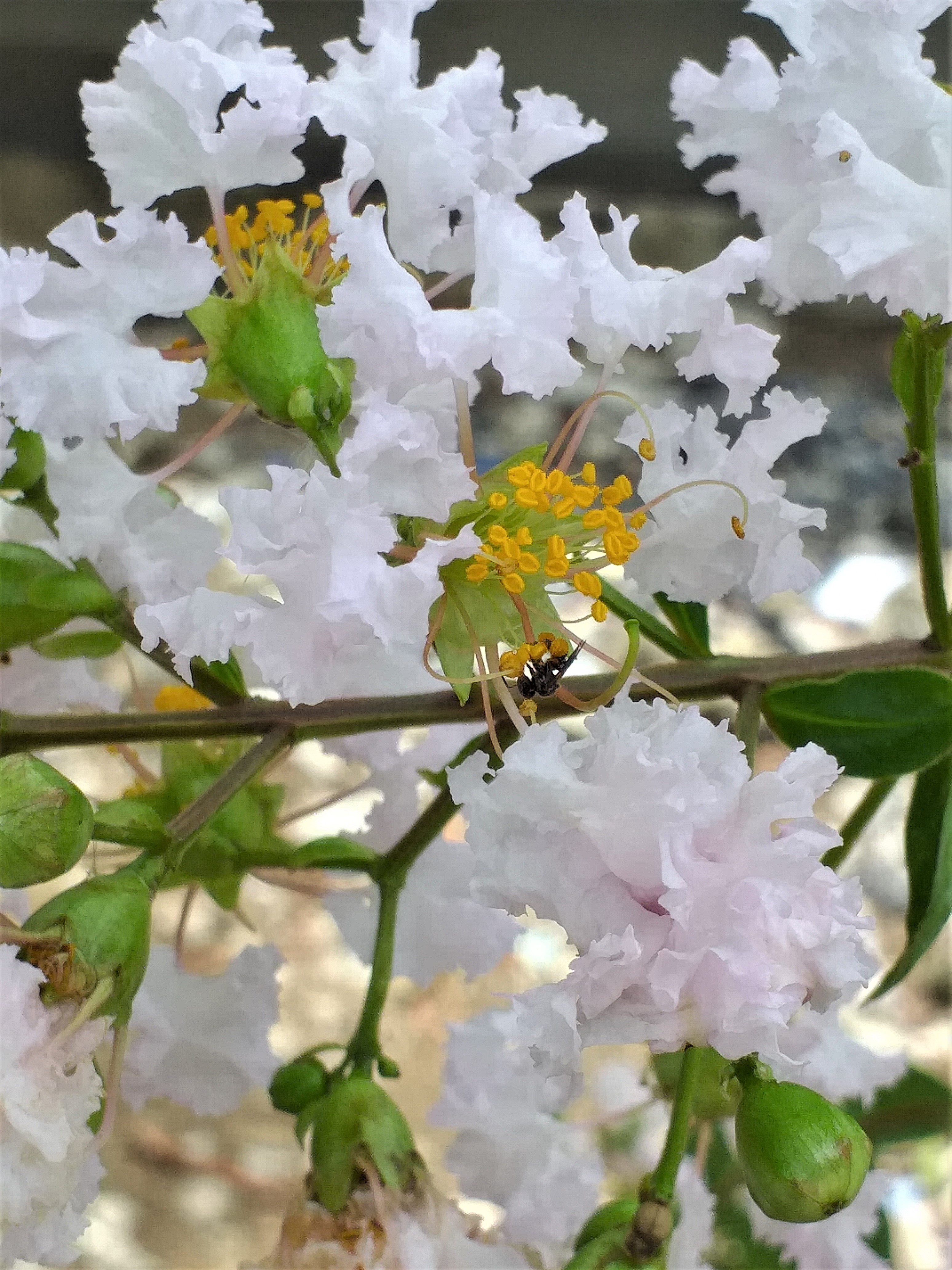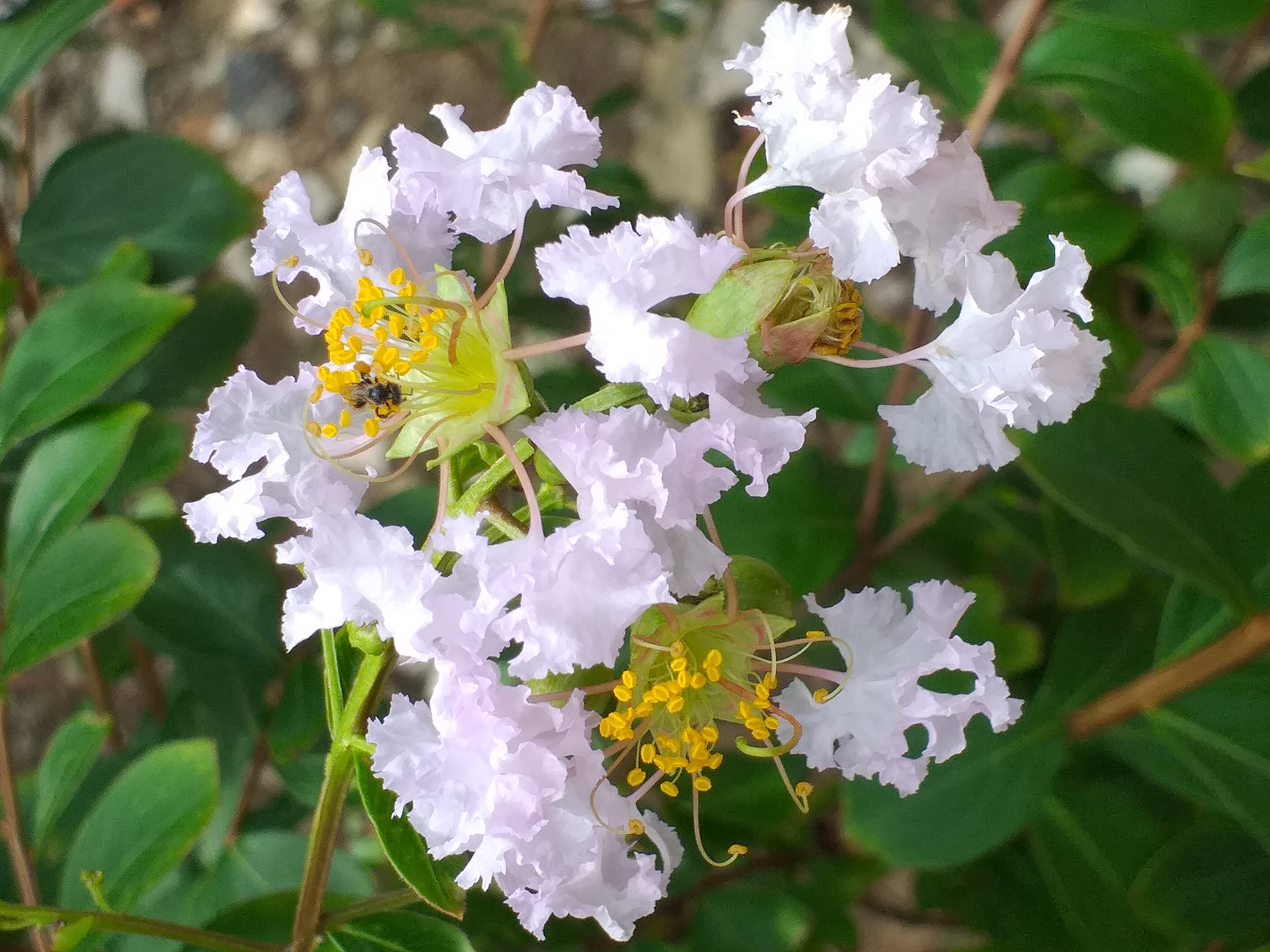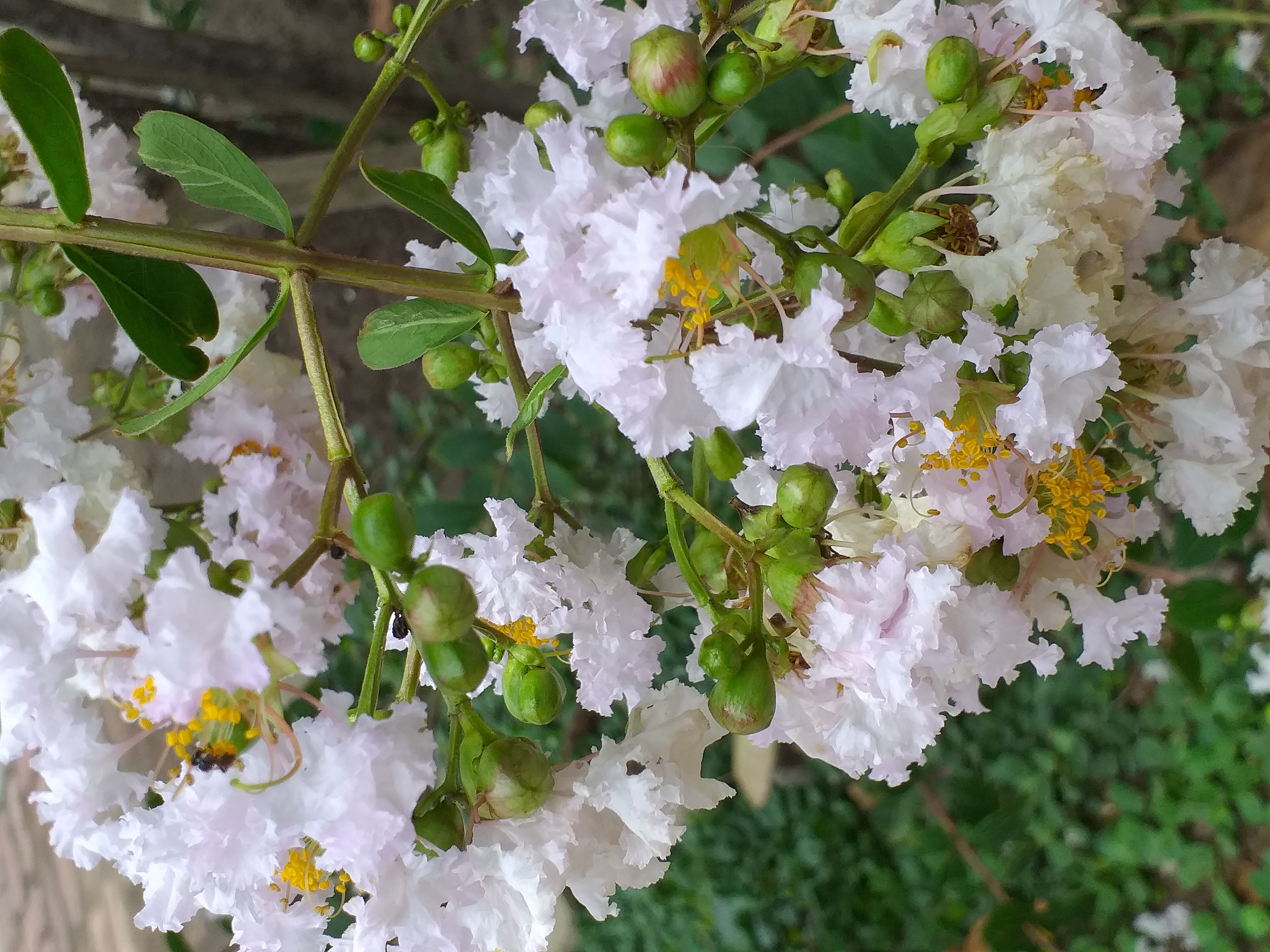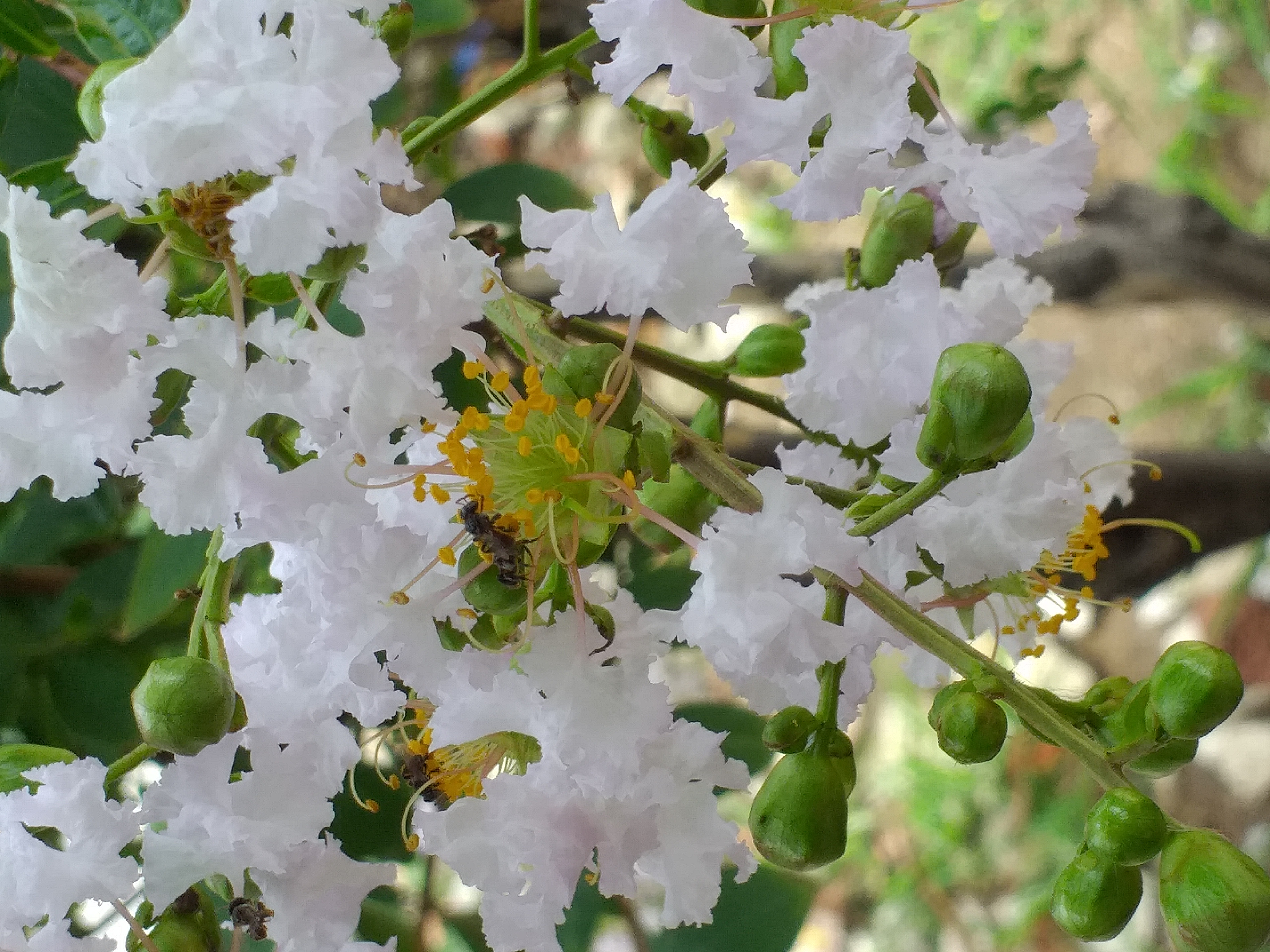 With the bright sunlight, we usually saw the amazing shadows on the leaves or flowers.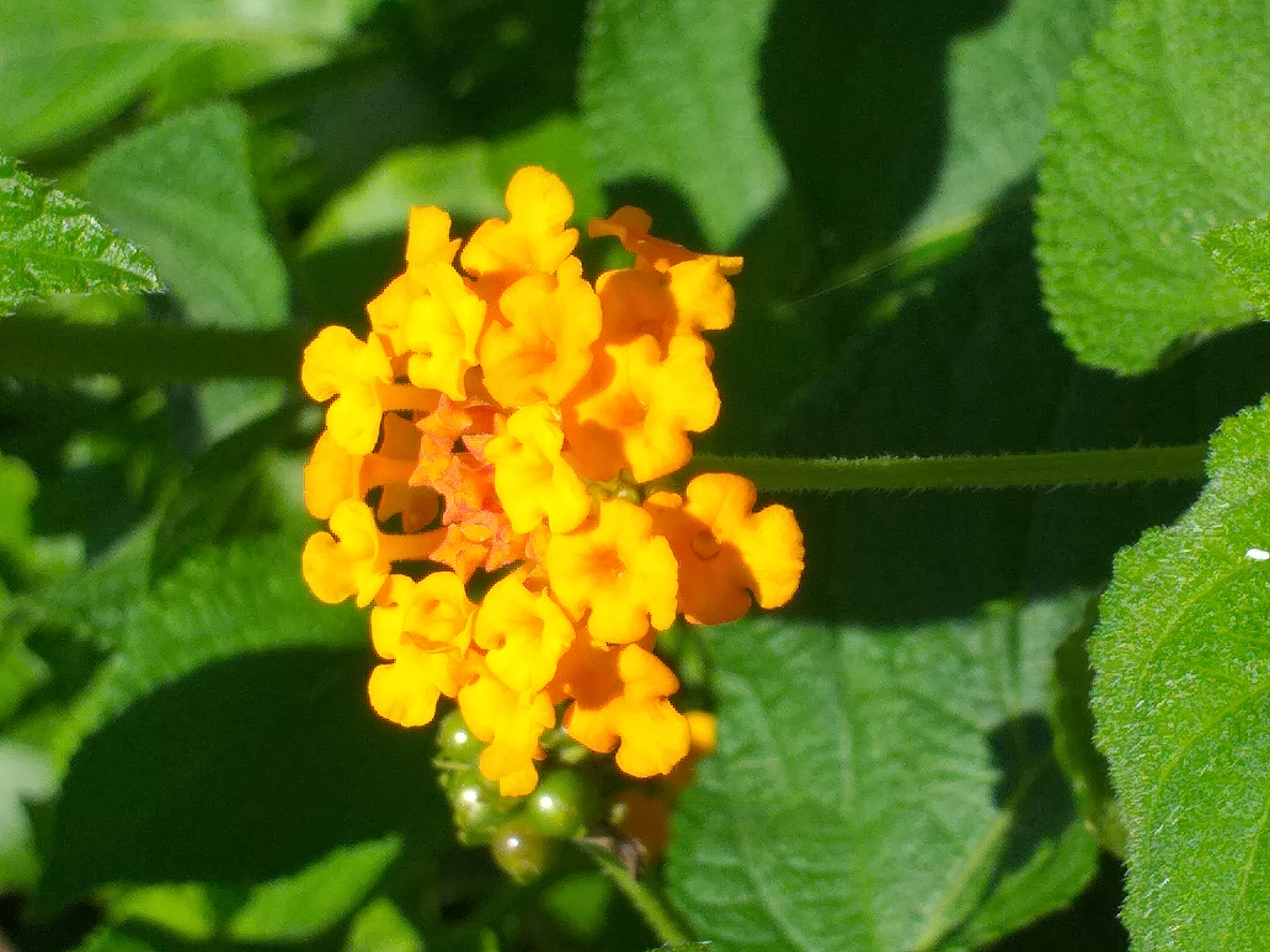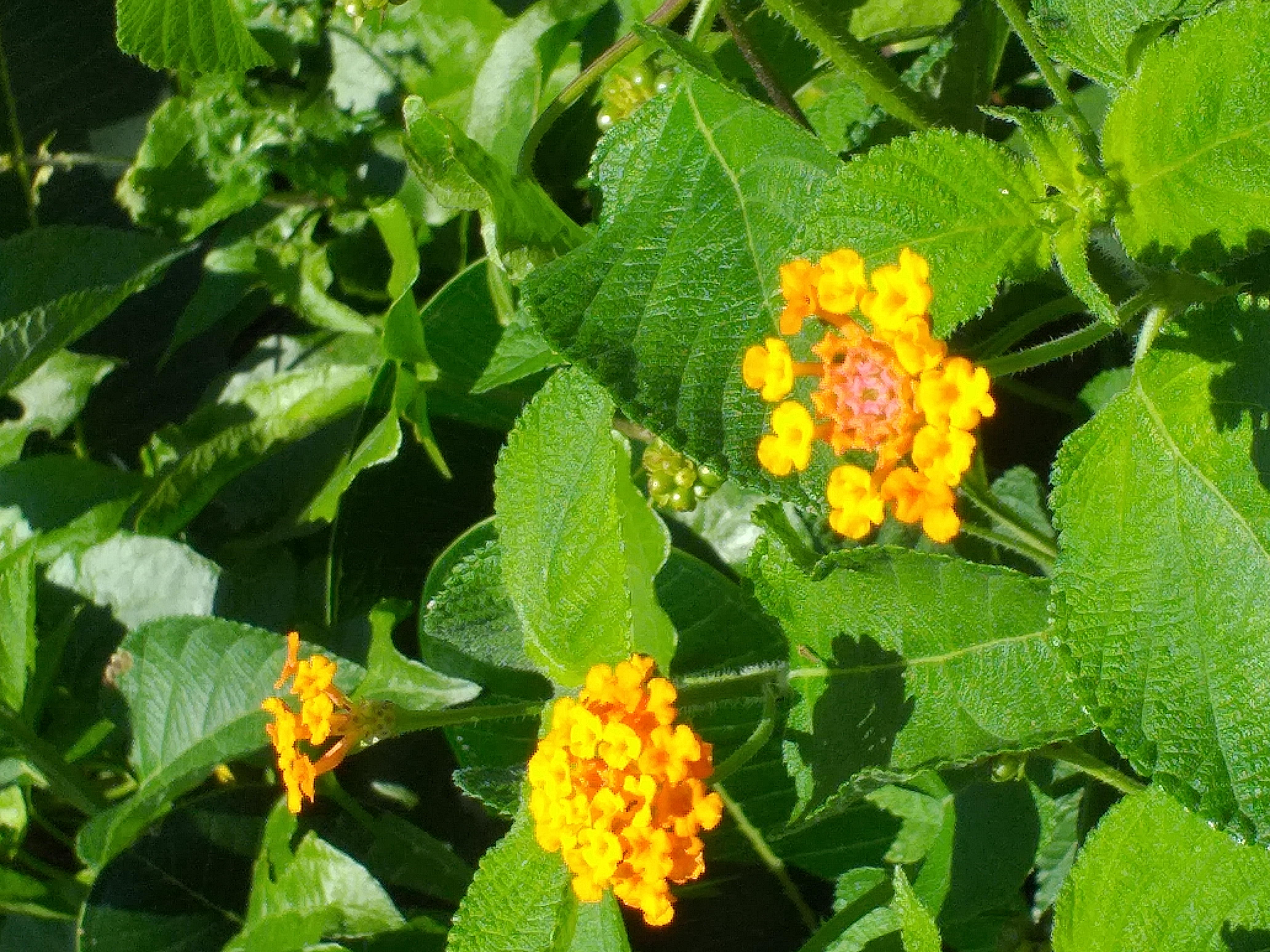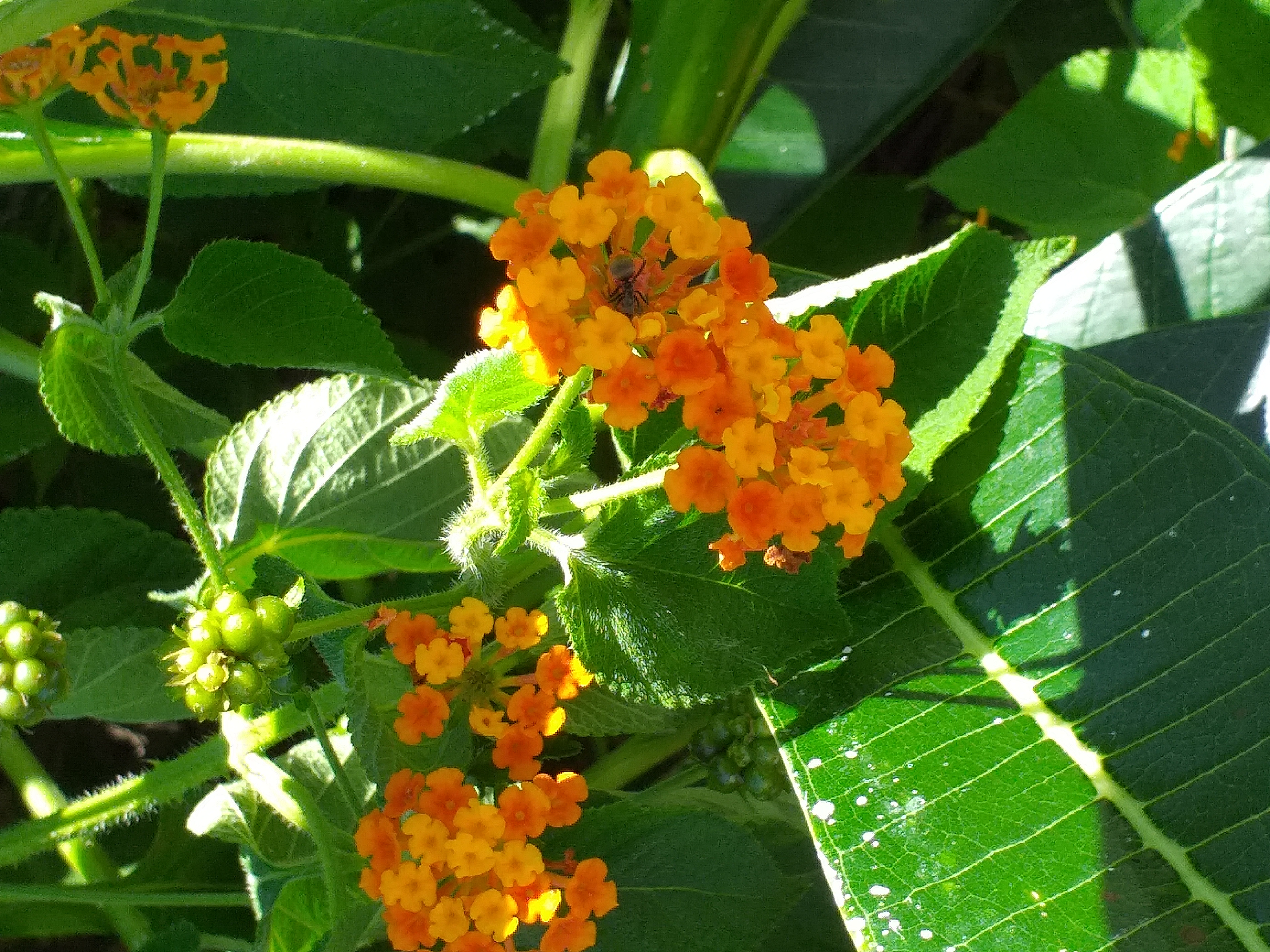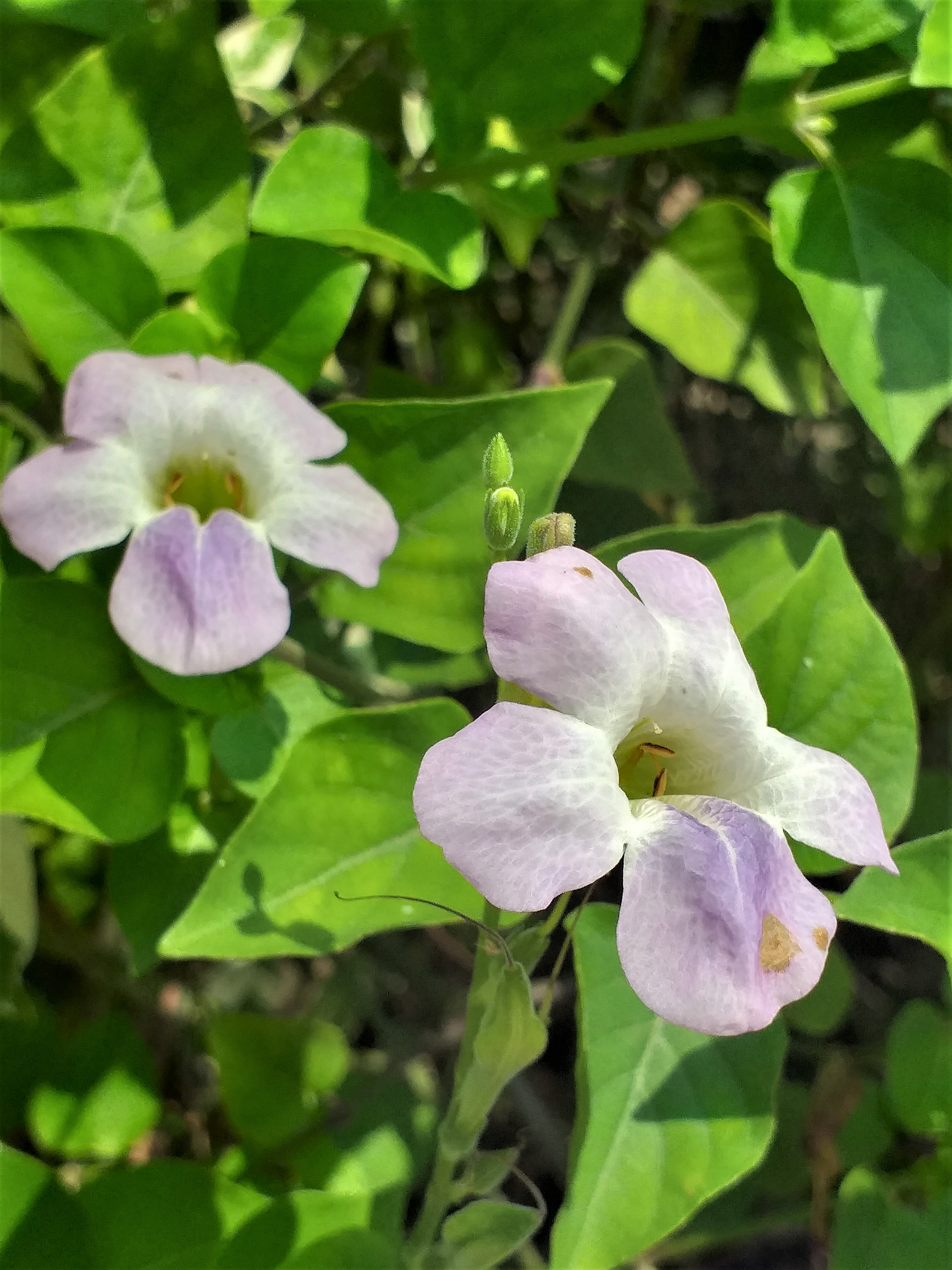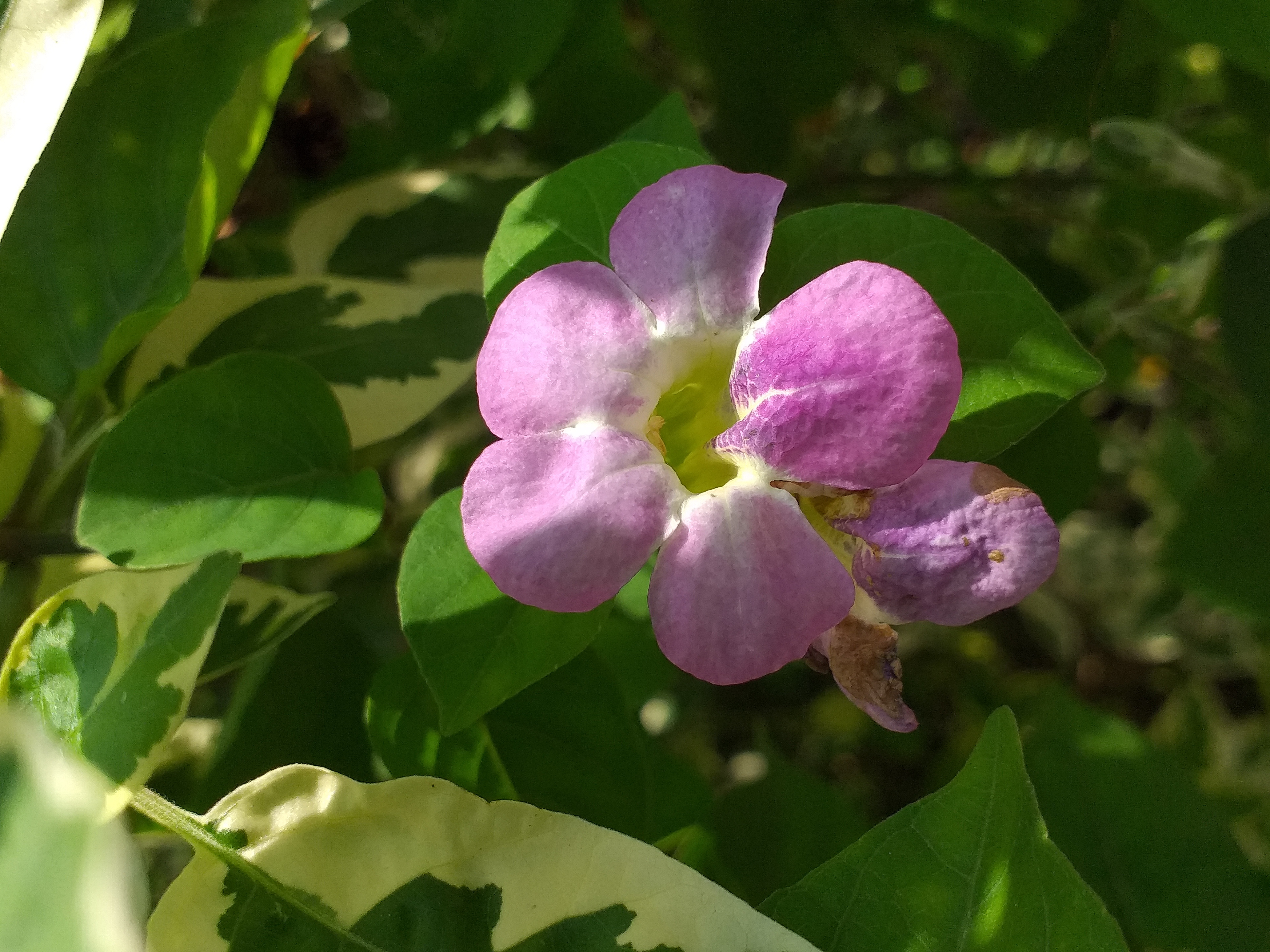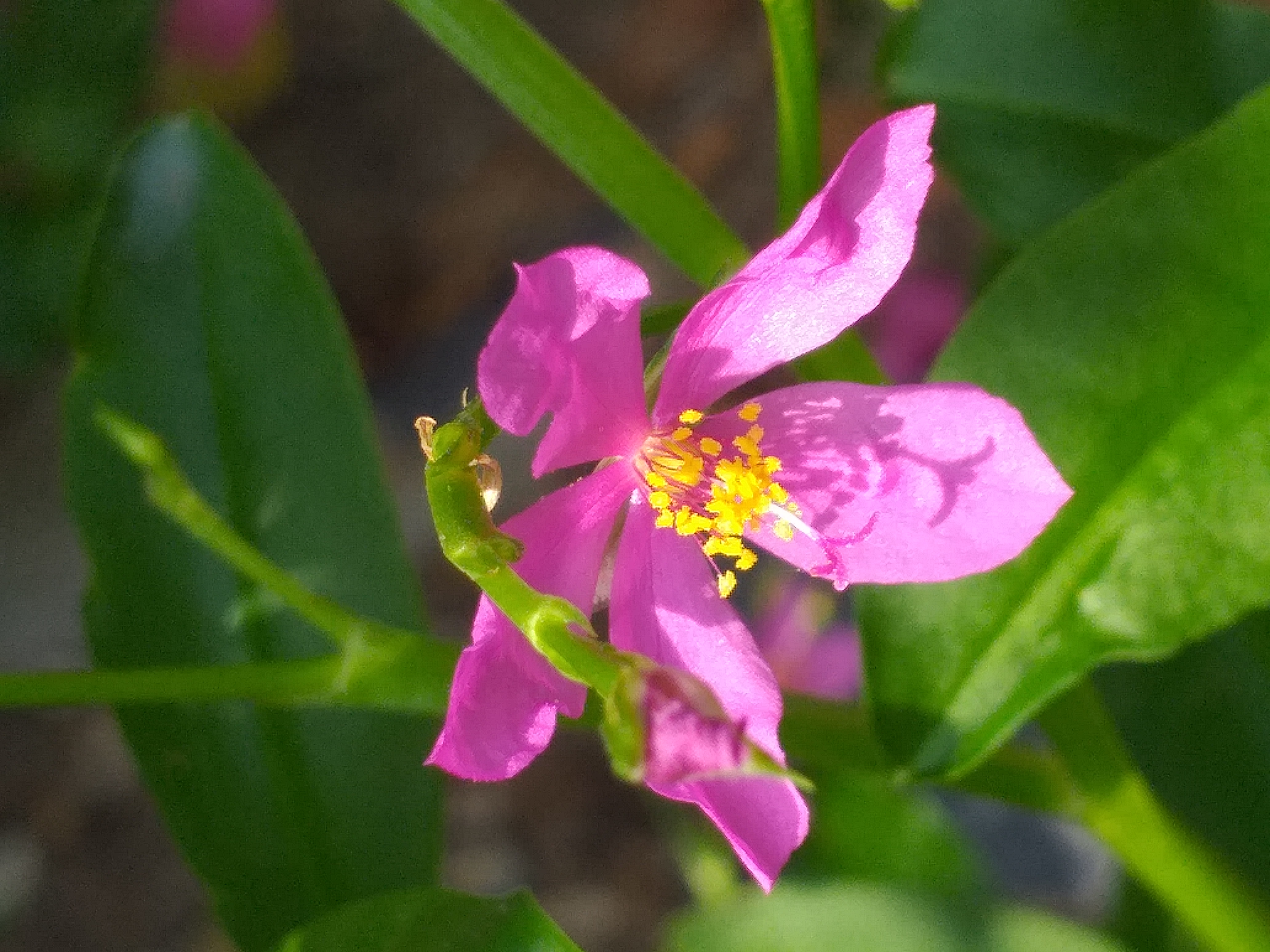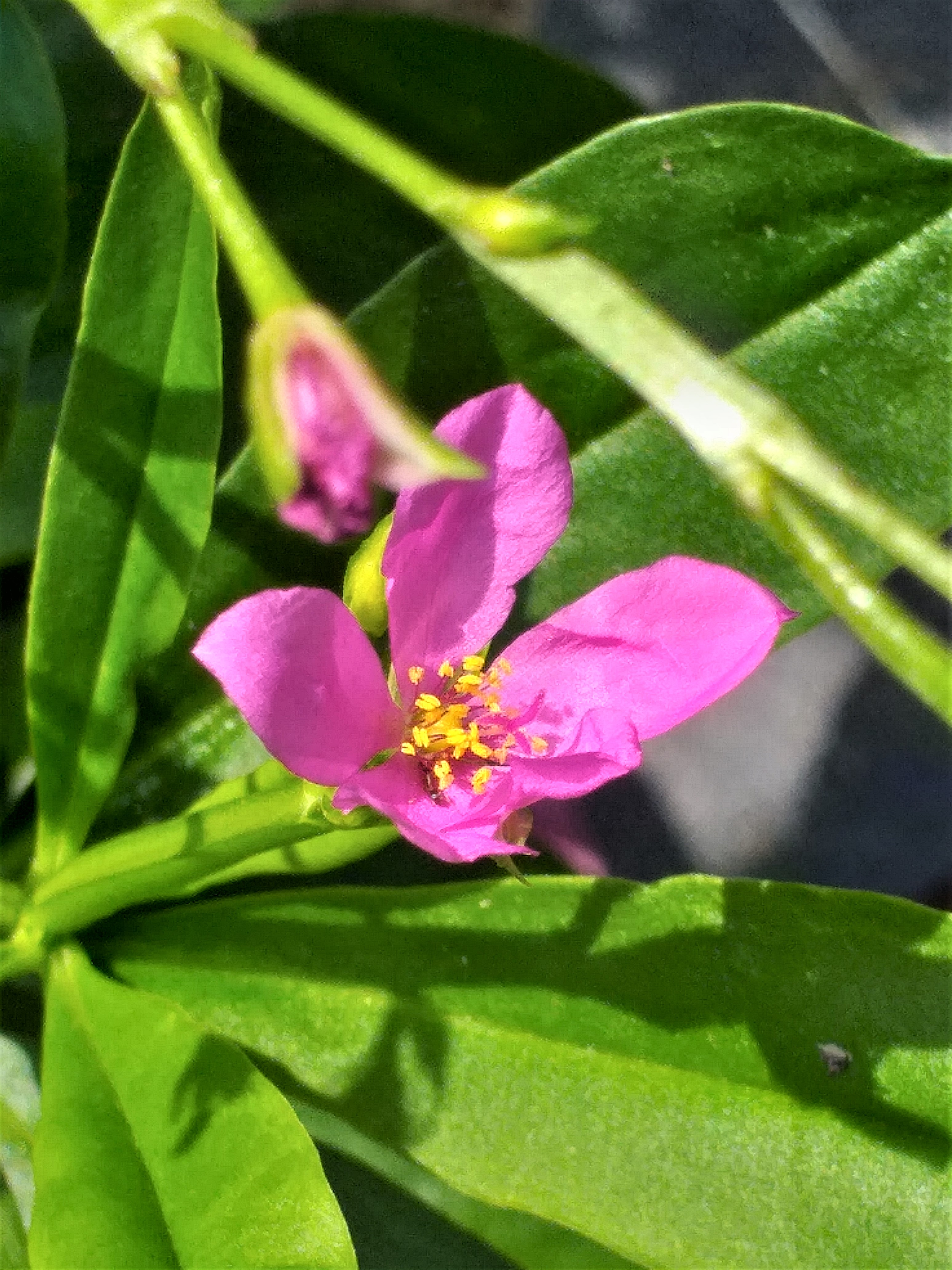 Even fallen flowers can add wonderful art to the ground.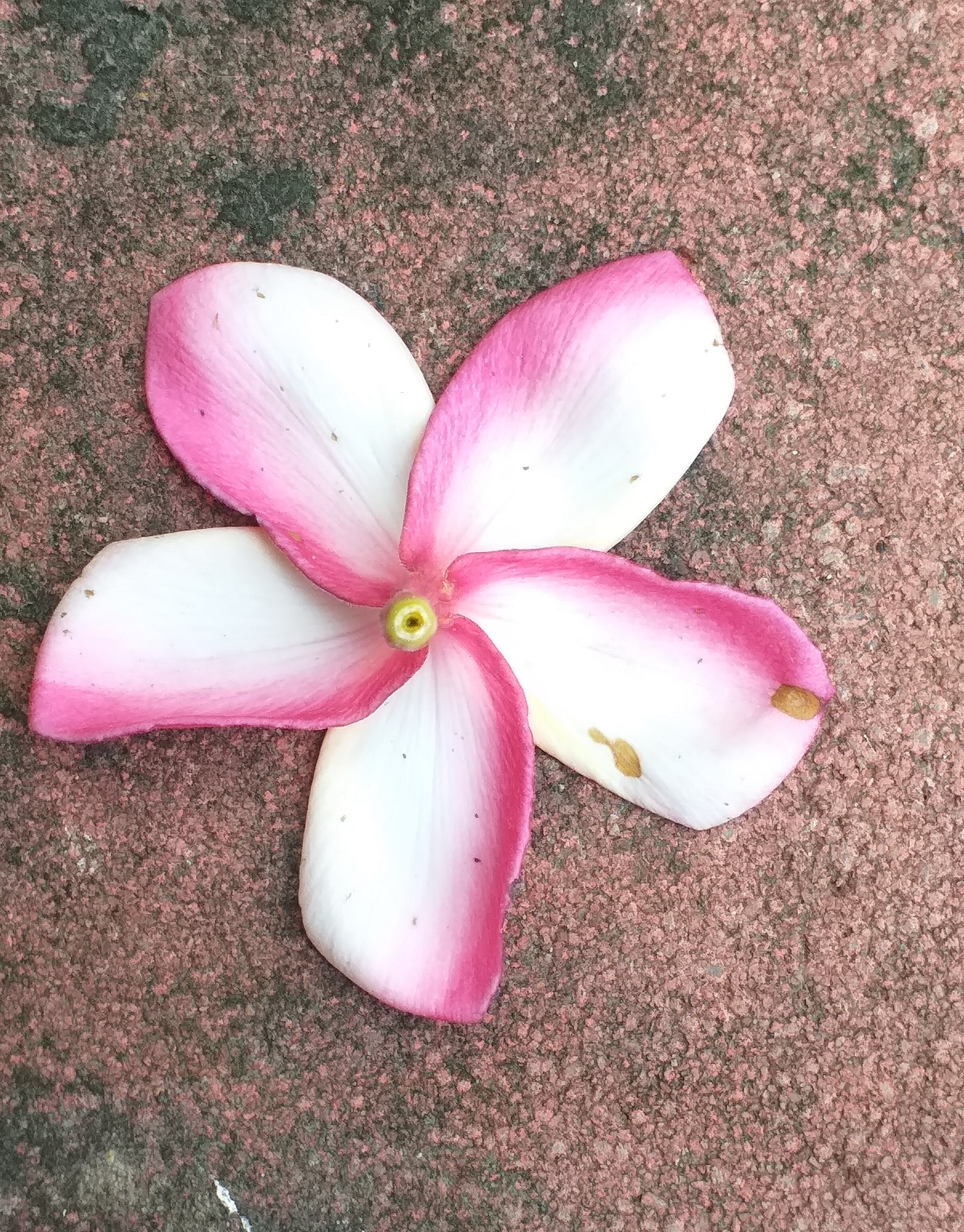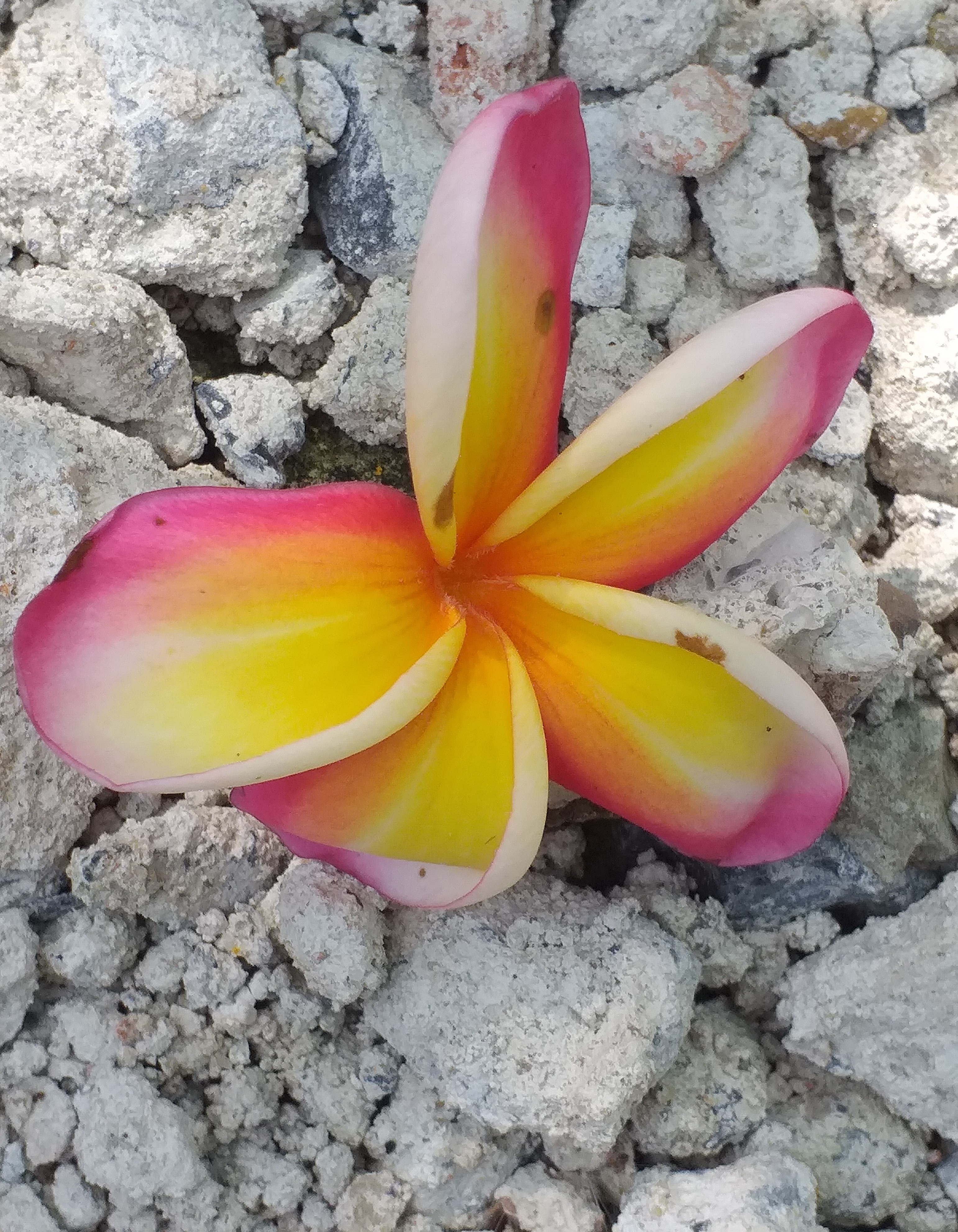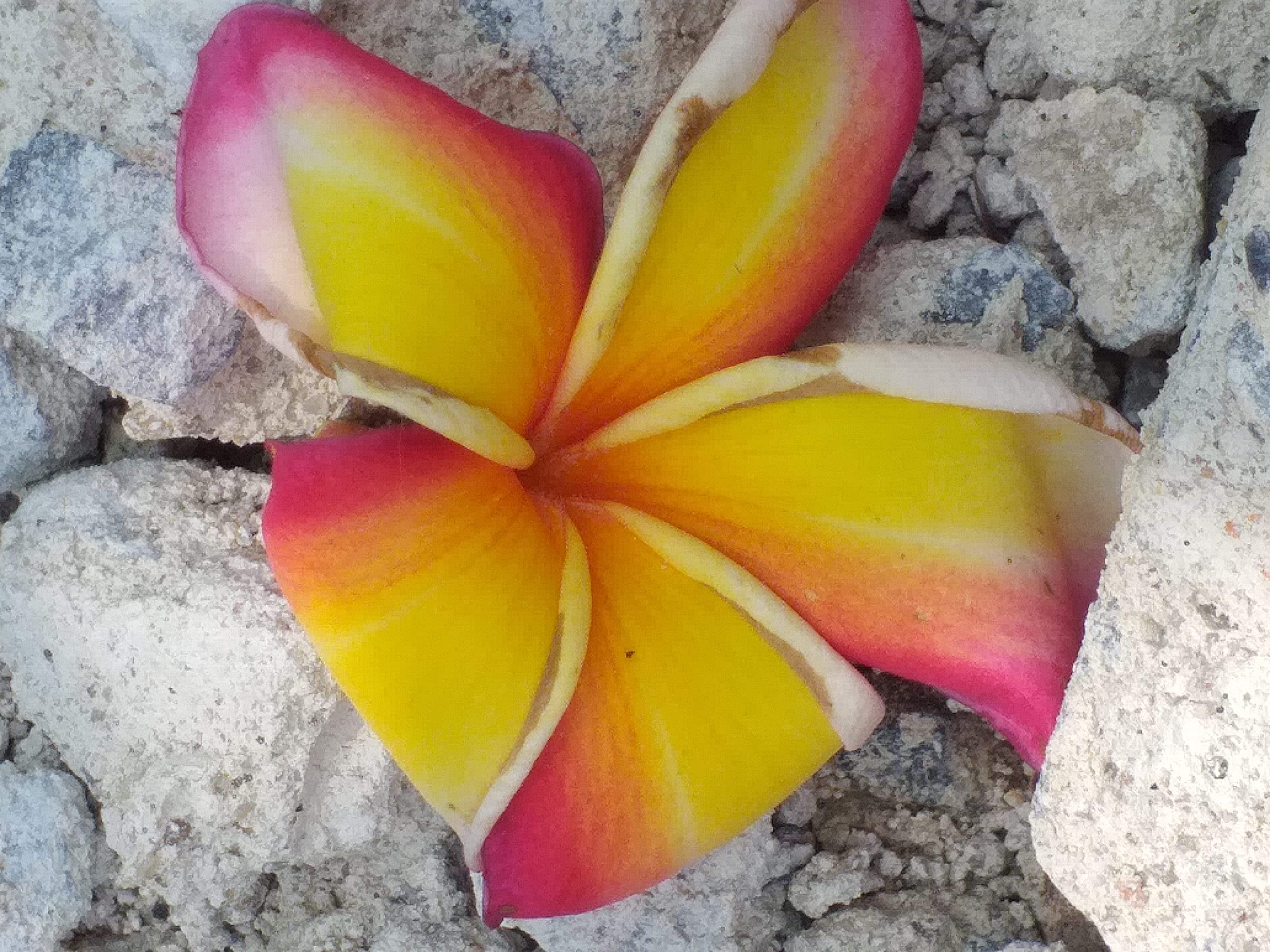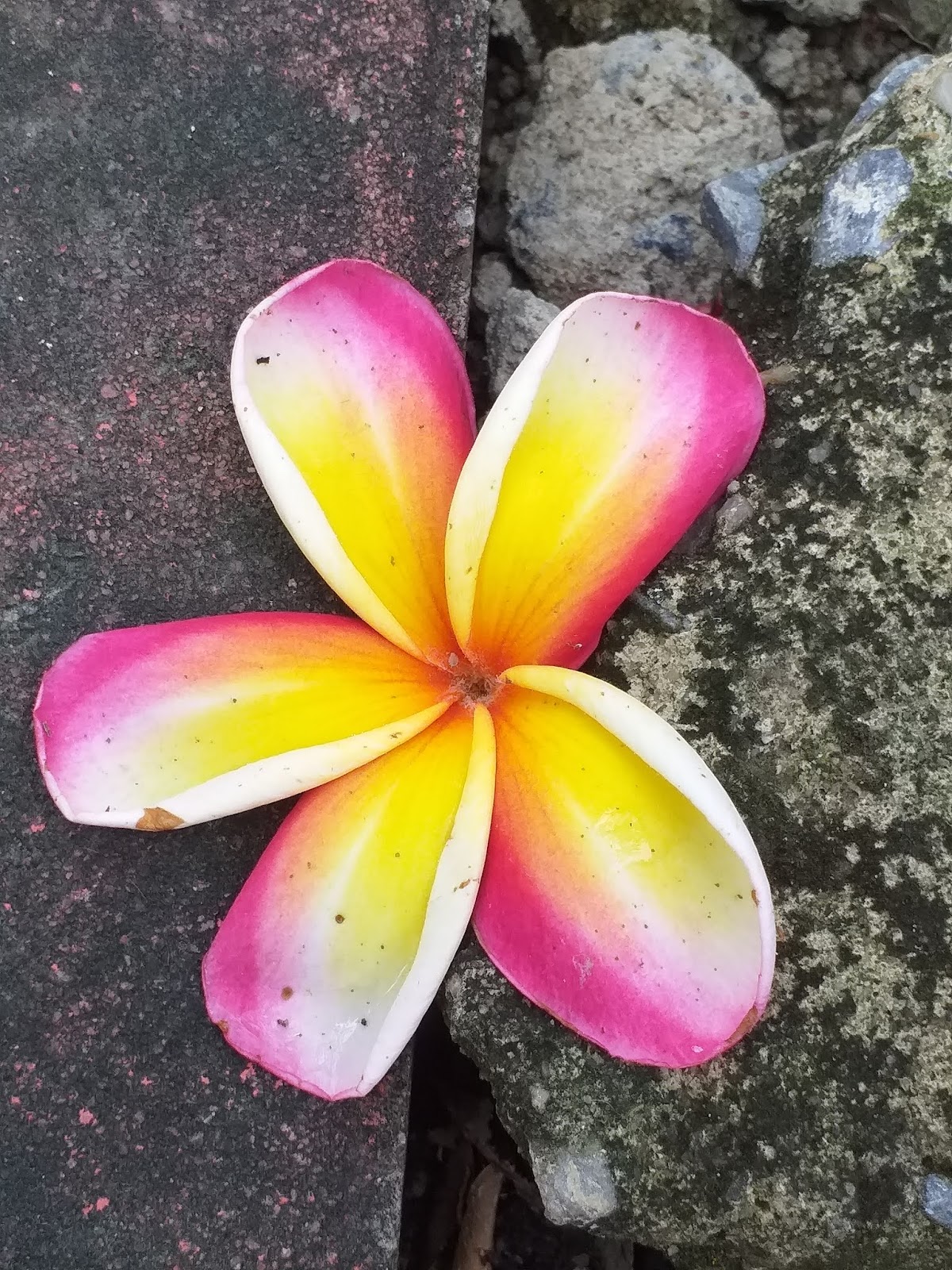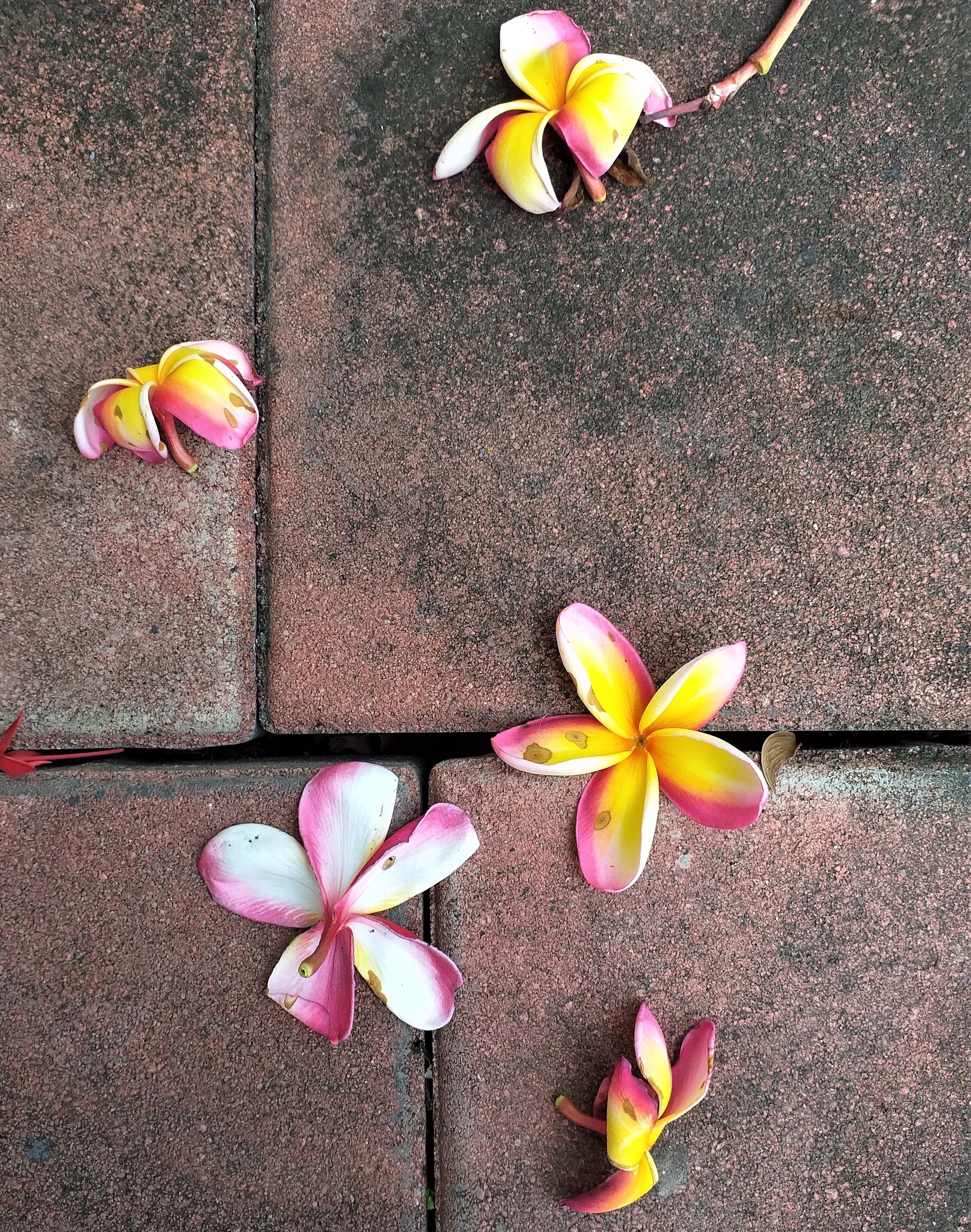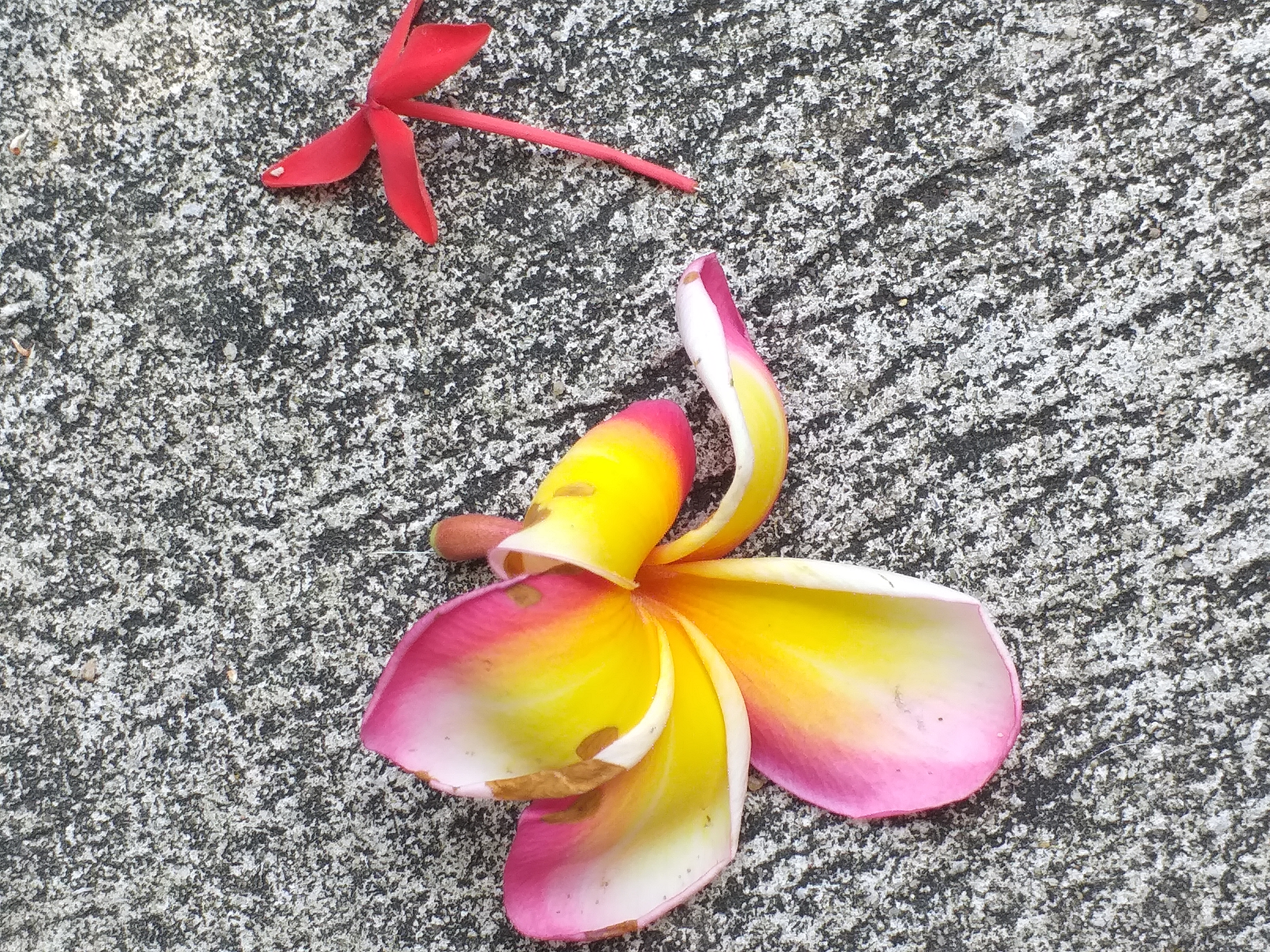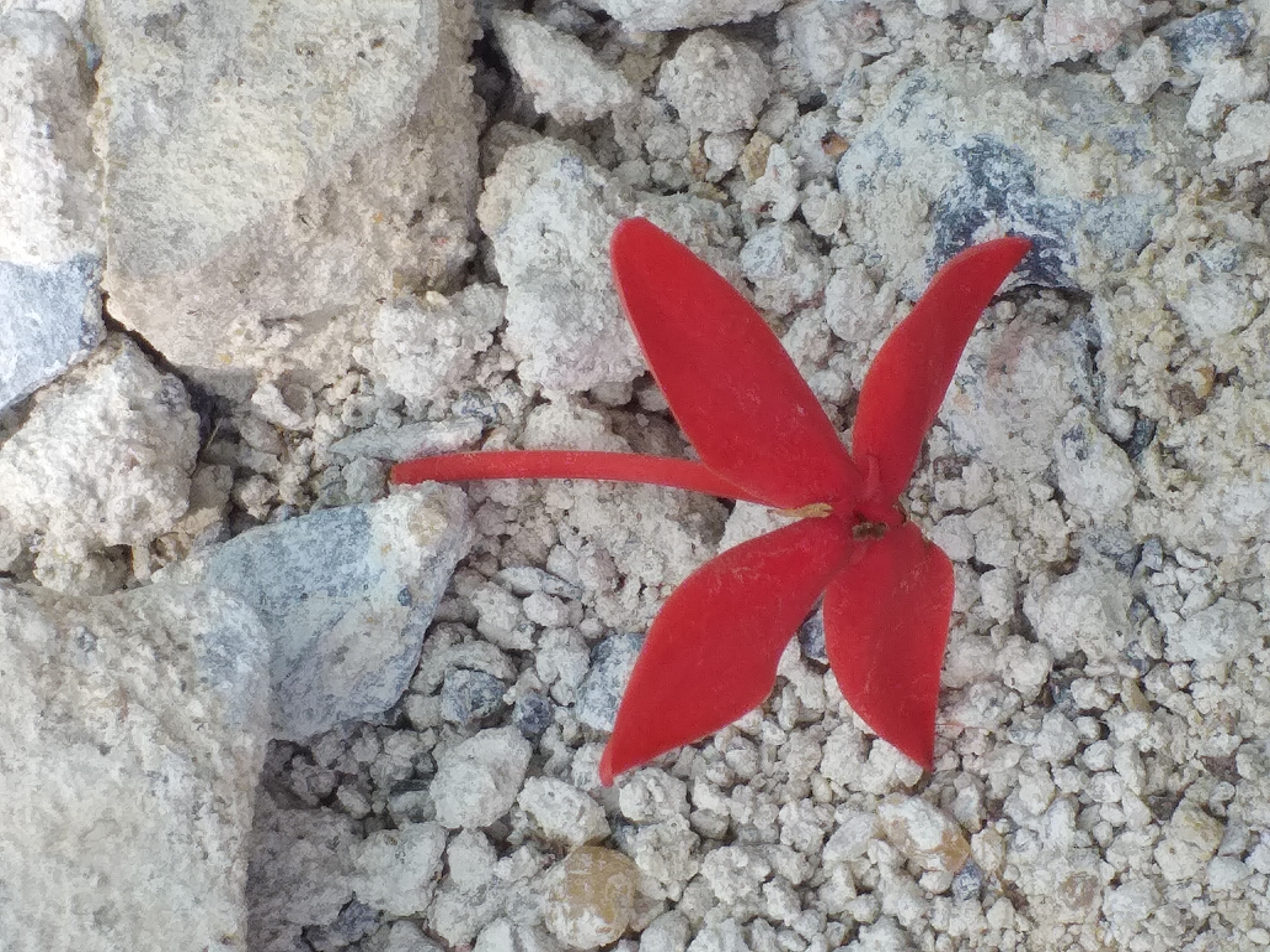 For me, I especially love to look at the details of flower petals and pollens. And I think each flower has its own beauty that cannot be compared with others.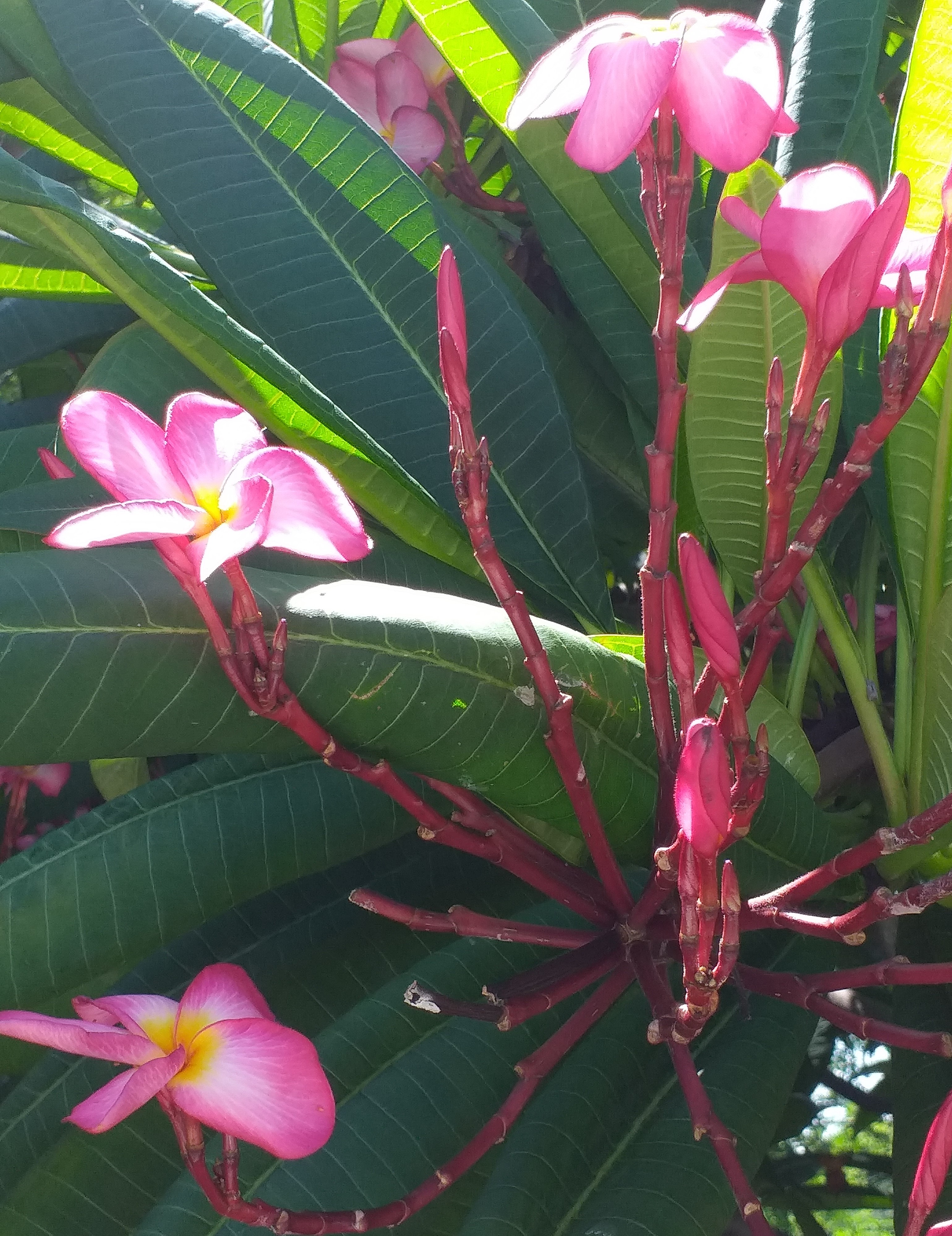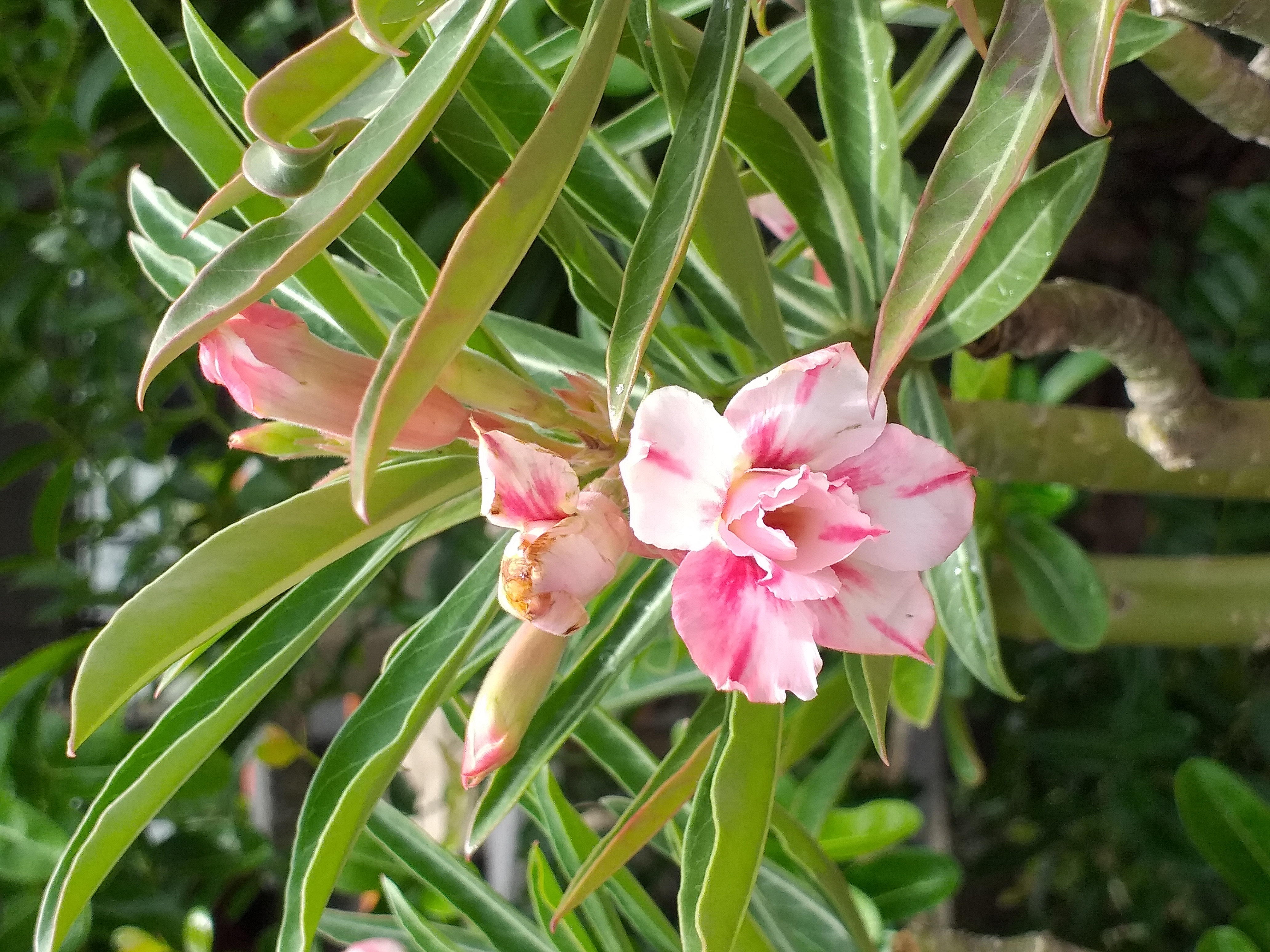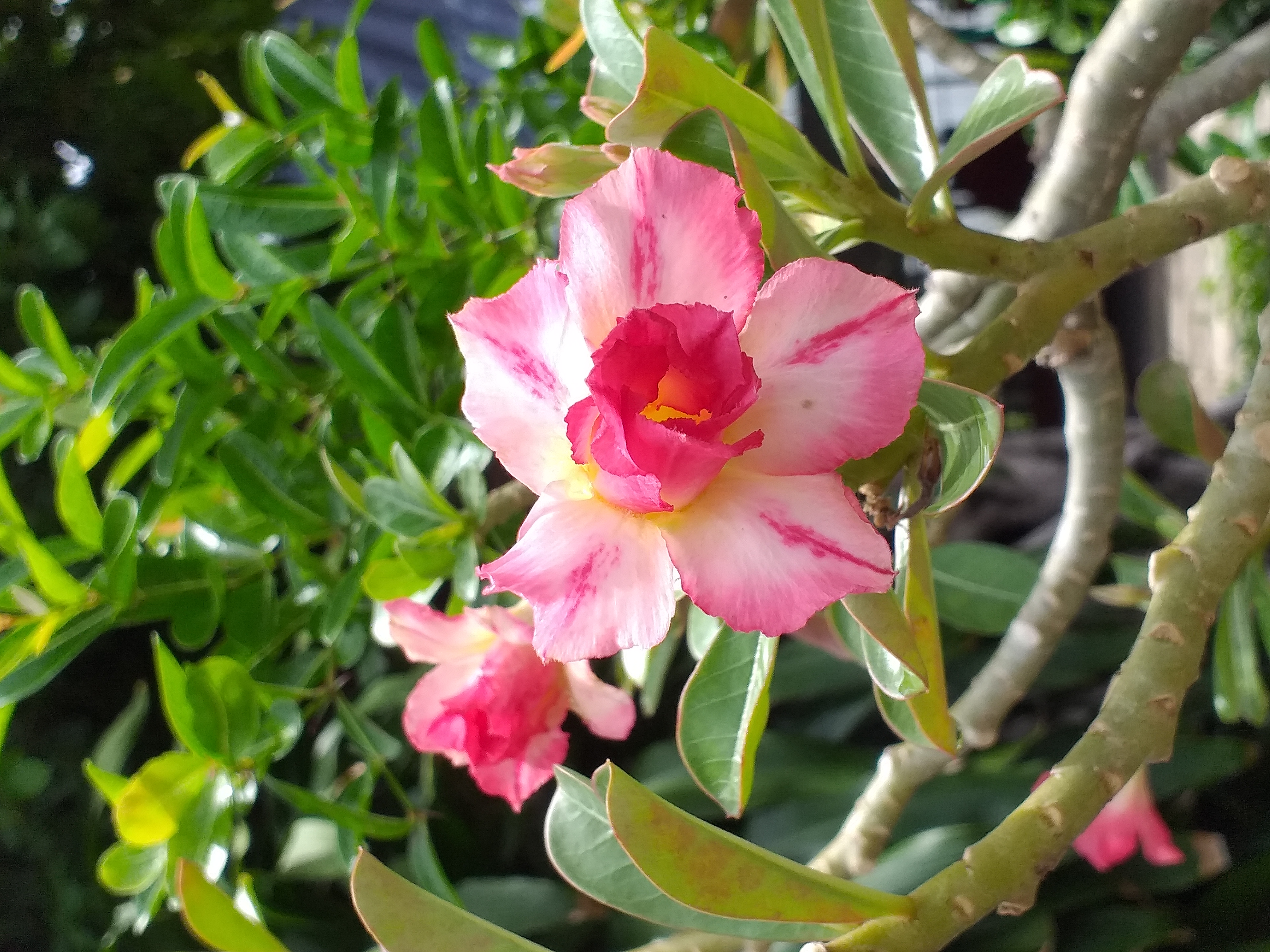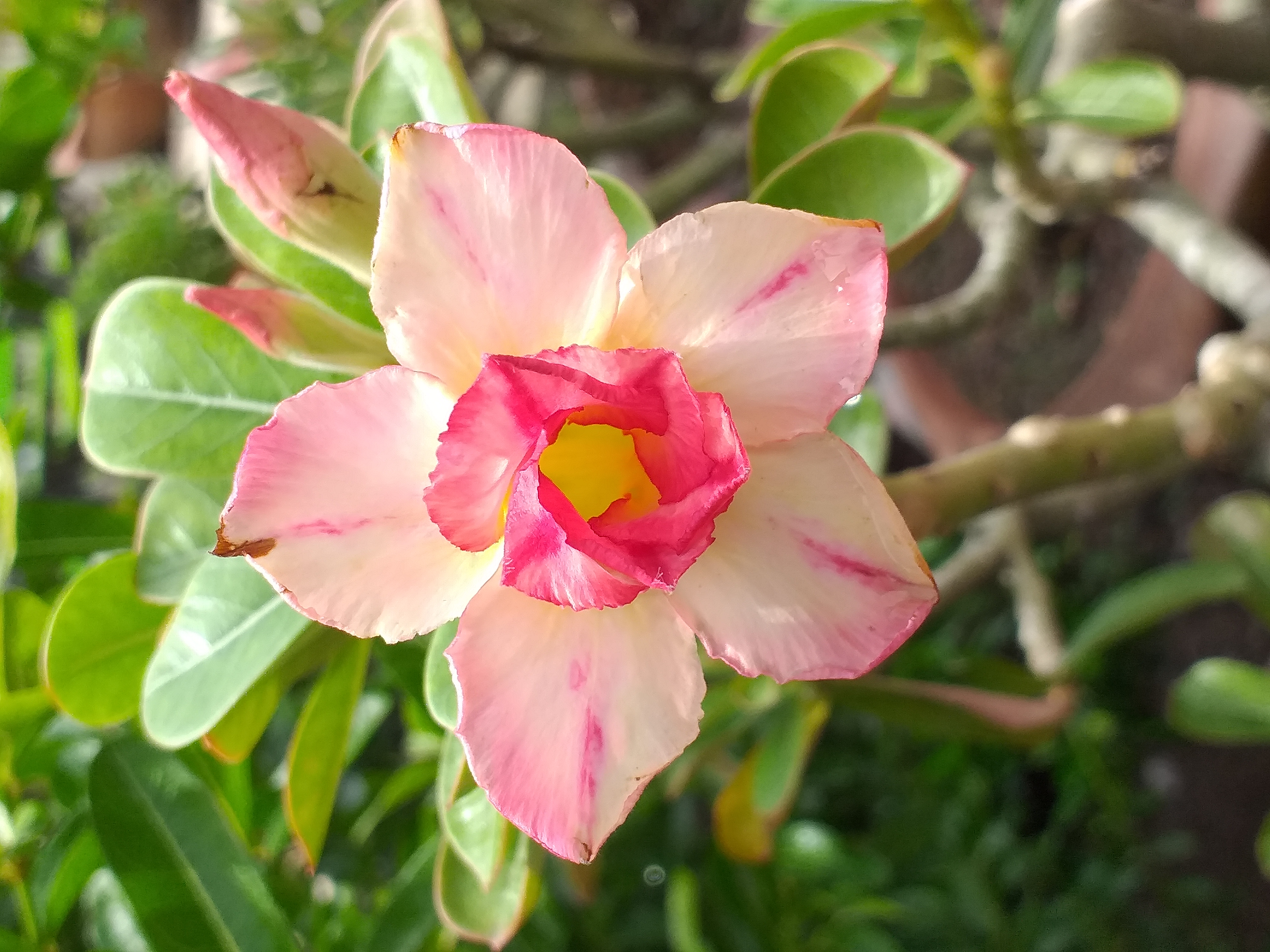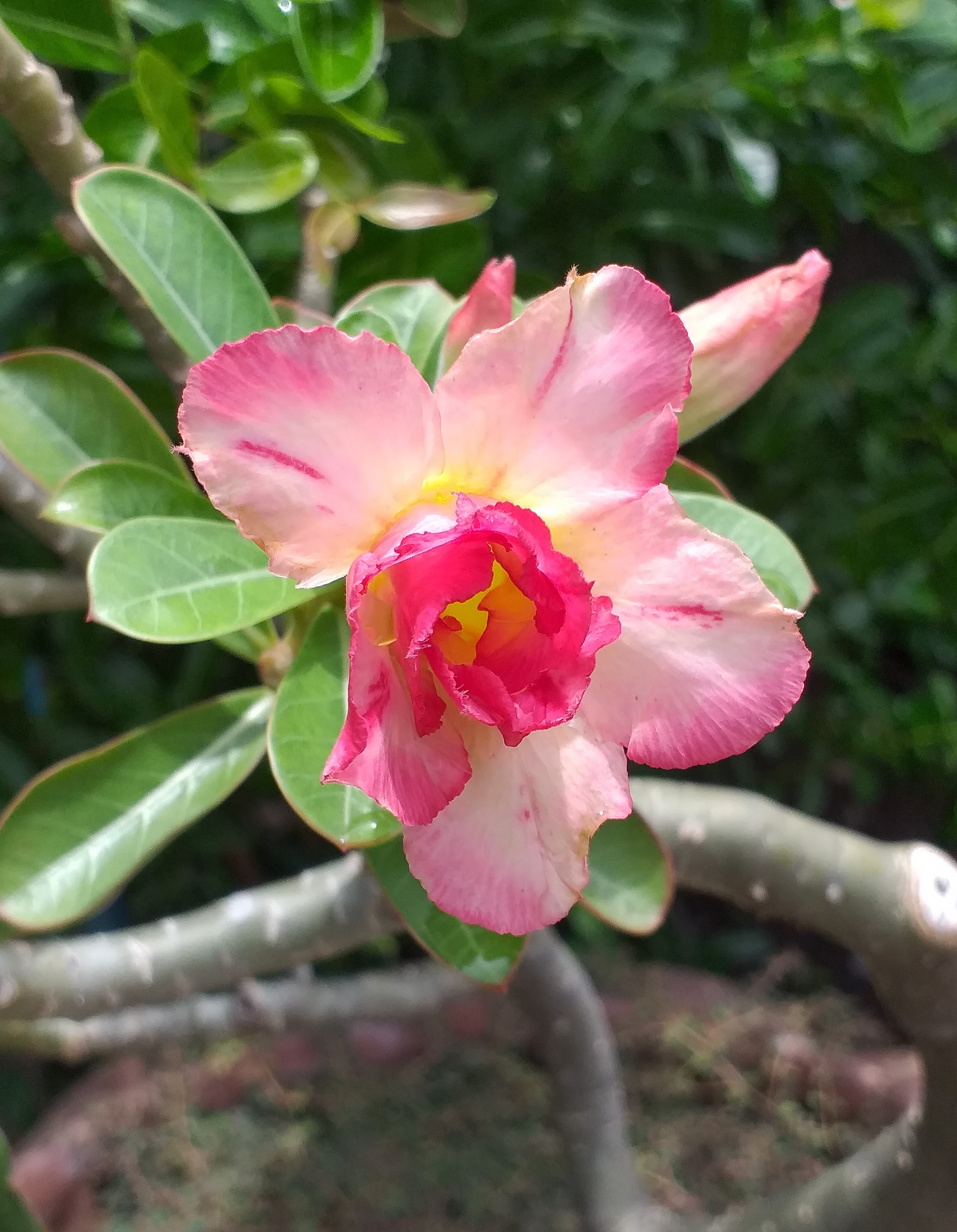 Last but not least, "WHITE" flowers always attract my eyes and their pureness can melt my heart.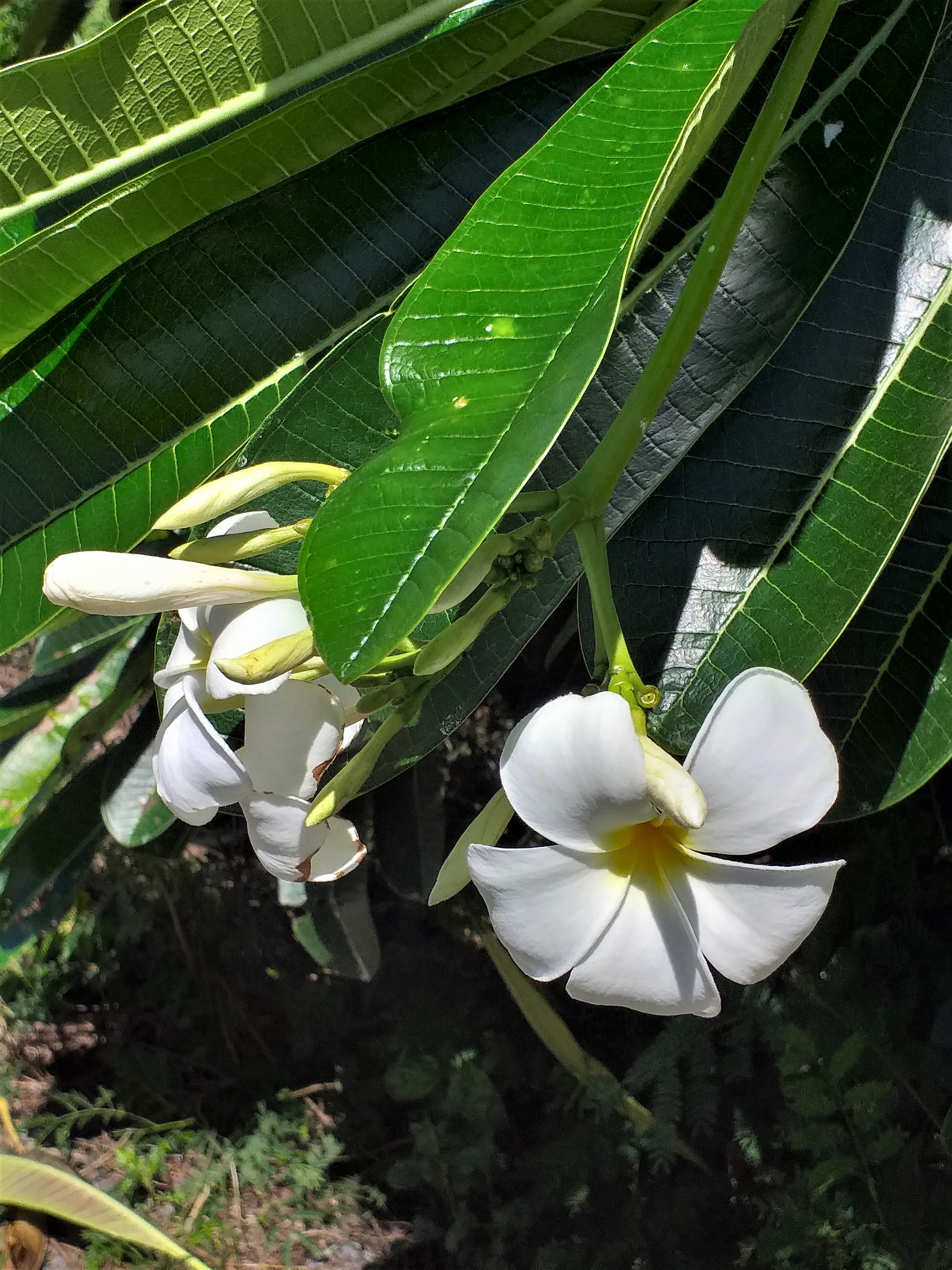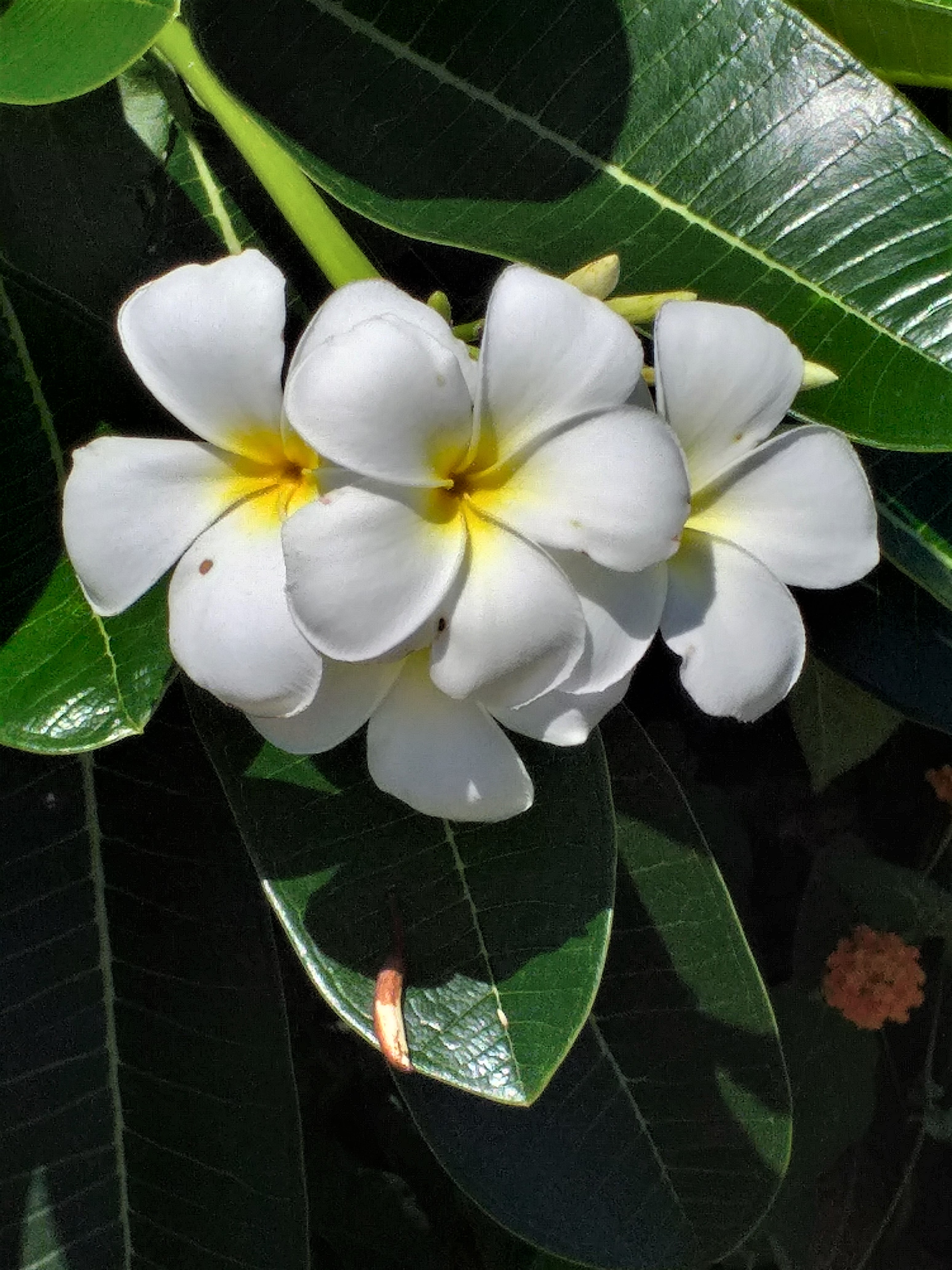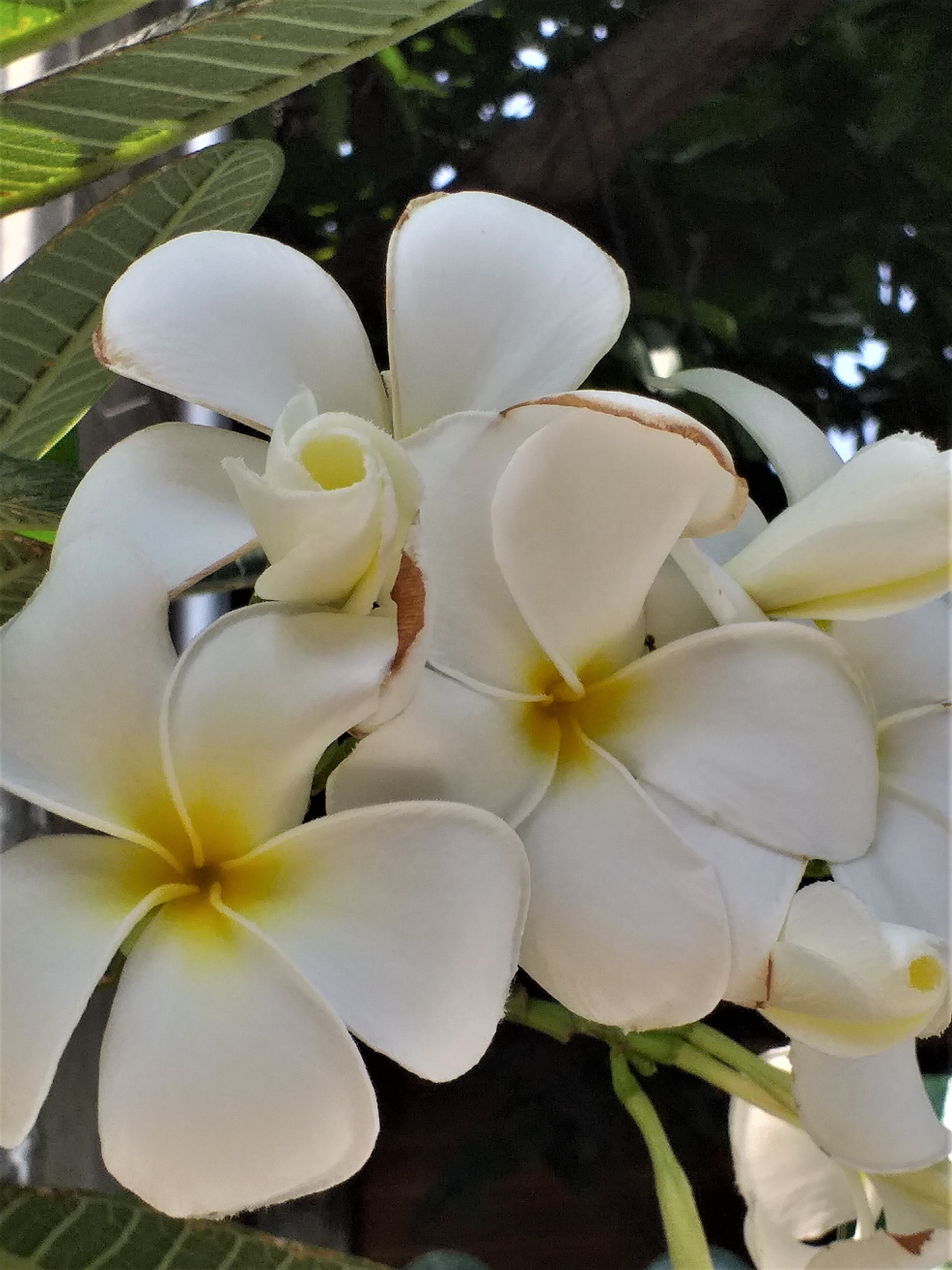 Ah! They are my beloved flowers indeed. ;))
That's all for today.....