I'm excited to share the newest piece I have been working on. I started it while live painting at an Art Bazaar on Easter Sunday last week in Grass Valley, CA.
Just a few sessions in so far, about 30 hours of painting. I'm already so in love and am so impatient to see it finished. Prob have about another 50-60 hours to go; I'm on a mission to finish this one before I live paint at a festival in May.
Mmmm...The colors make me want to take a bite out of my own canvas. Come ride the rainbow slide with me and watch the progress!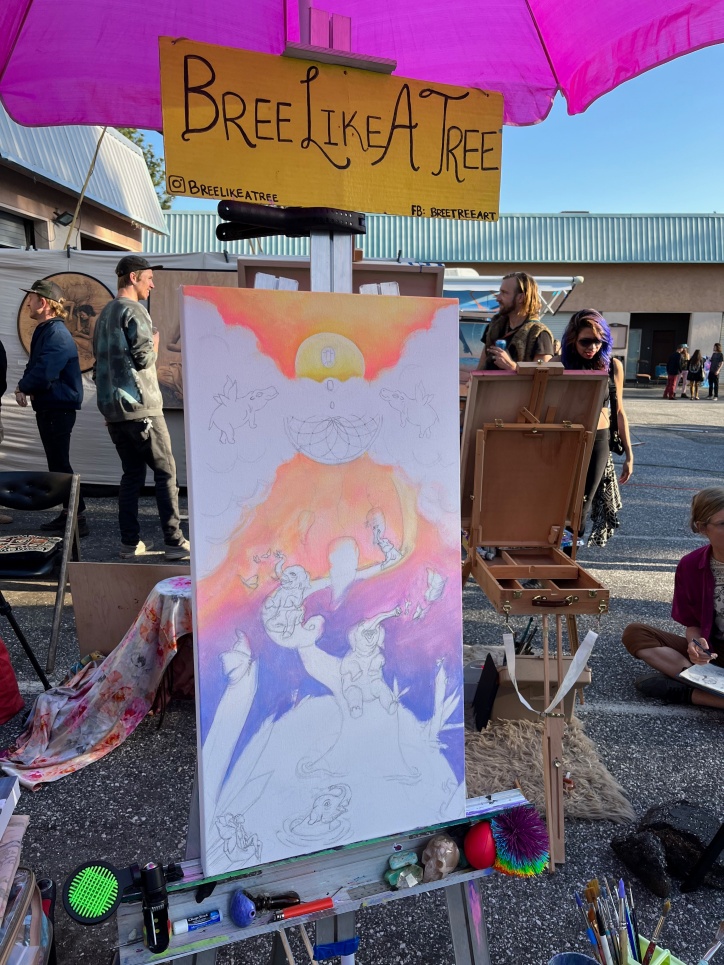 First layers of the sky going in...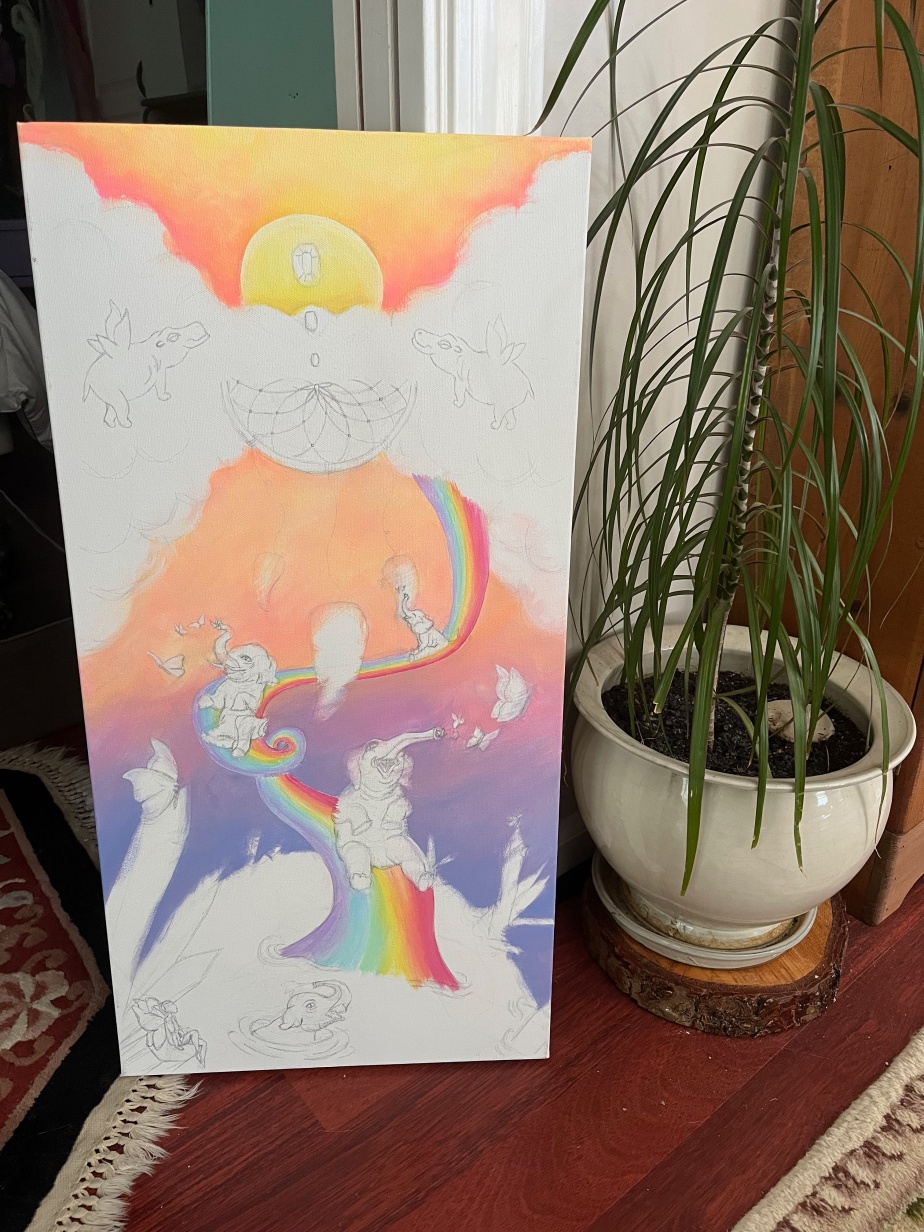 2 layers of sky so far and the first layer of the rainbow slide.
**Every piece I paint, I do at least two layers on everything if not 3 or 4. This is how I make everything so very vibrant and blended so well.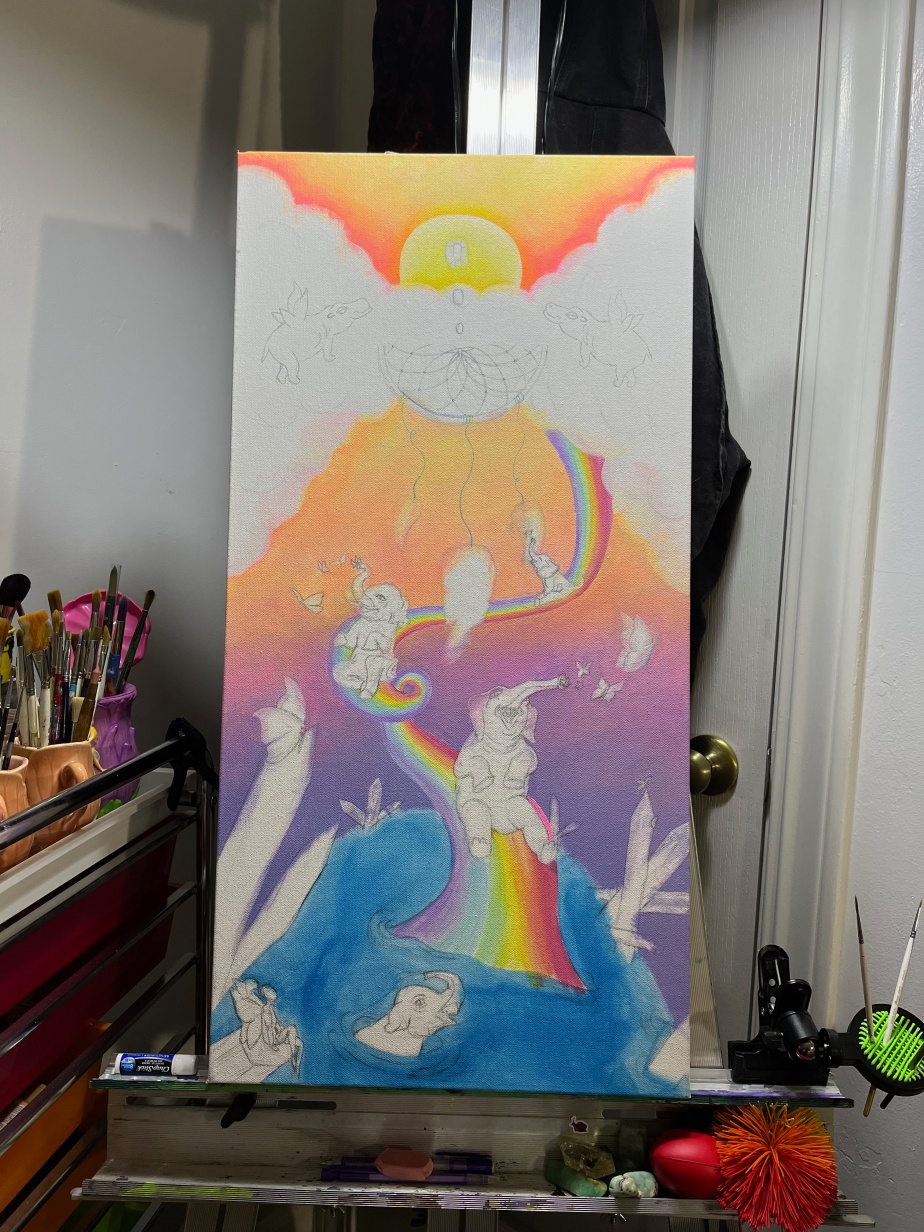 First layers of water going down. Really loving the color palette on this piece. The last 2 years of my art, while still rainbow-y, has been with much darker hues. Lighten it up feels good and its perfect for springtime!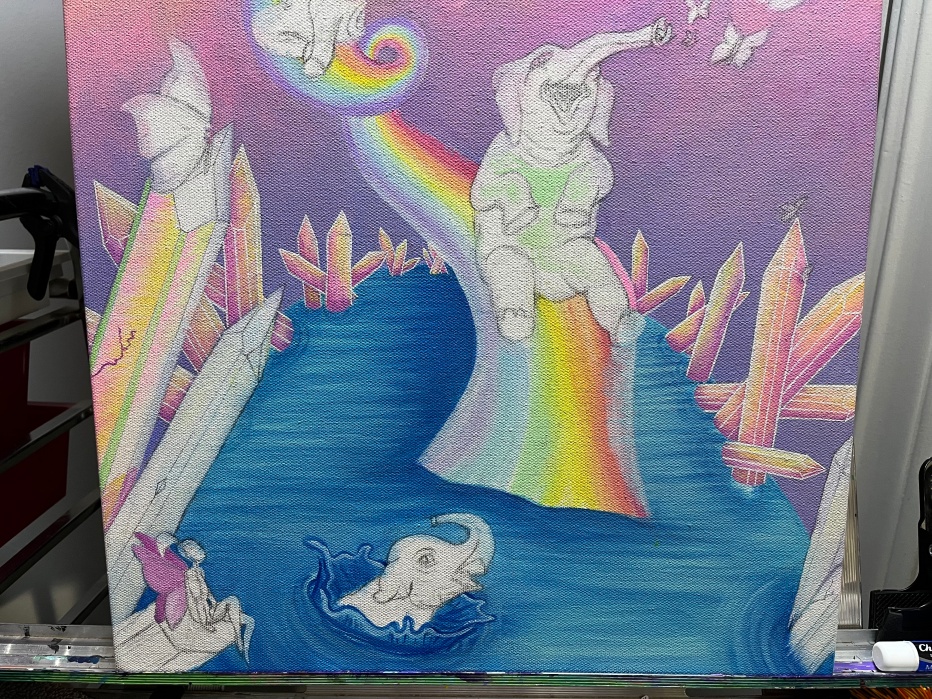 A little close up of the bottom half. Getting the crystals colored in and lined up. Still have a layer or two of water to go in over the crystals. Acrylic painting is truly ALL ABOUT THE LAYERS!!!
More to come soon!
I hope you've enjoyed my progress shots and are just as excited as I am to see how this one finishes up. I'm working on a fun little story to go with this piece too, which I'll share with the finished piece.
Stay tuned!
(All work shown in this post is original, painted by Bree Like A Tree, and copyrighted)