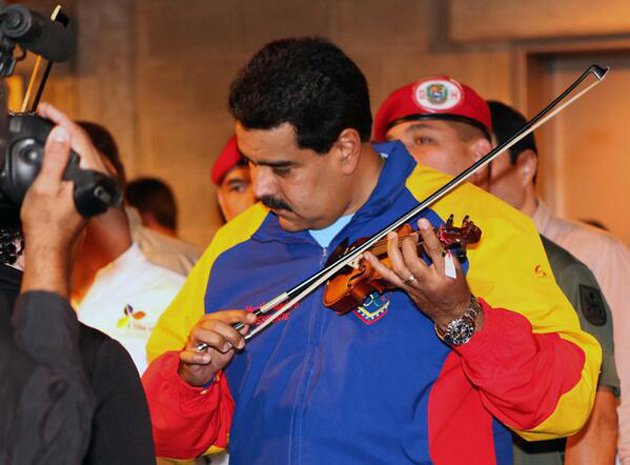 link
It is not a secret that in Venezuela, political ambitions have destroyed institutions at your convenience.

For 20 years, politics has filtered all the spaces in the country. The music of that reality did not escape. Also, its influence has not been anything positive, because, more than 80% of the country's orchestras are financed by the government, without the right to self-finance.
The only university of arts that exists in Venezuela depends on the government.
Regrettably, such dependence has permeated the moral integrity of Venezuelan musicians. Where censorship is the Lord's Prayer every day. The limitation of opinion is present so as not to damage the institutions of the groups.
There are cases where musicians have been dismissed, rejected and banned for thinking differently from the current dominant political current.
The mass exodus in the last 5 years has been increasing. Obviously, the effort for so many years of dedication and studies are not rewarded with good salaries. Therefore, musicians seek new frontiers, where the countries that are receiving musicians, establish specialized programs for Venezuelans for their high performance.

Currently there is a long-running orchestra that goes through a technical closure due to politics and mismanagement. It is presumed that the lethargy or closure, is produced after throwing several musicians for adverse to the current "government". The last case occurred with the clarinetist Karen Palacios ...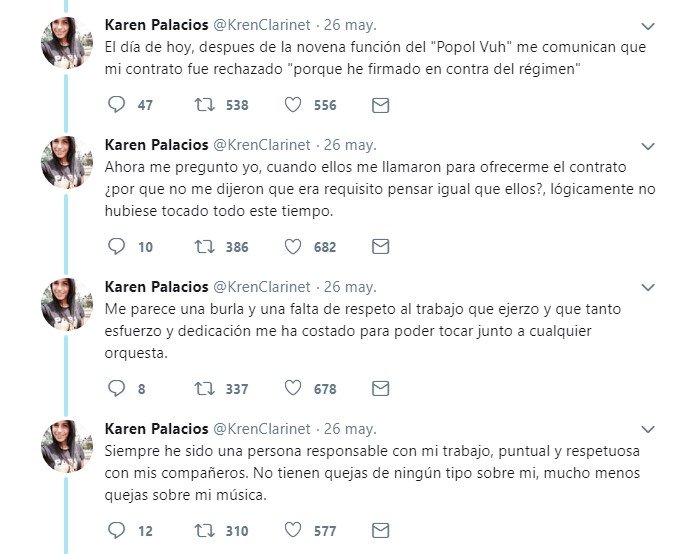 link
After this public denunciation made by the clarinetist Karen Palacios, they warn the technical closure of the National Philharmonic Orchestra of Venezuela ...link

Let's not let darkness overcome. Let the music be that light that guides our steps towards freedom.