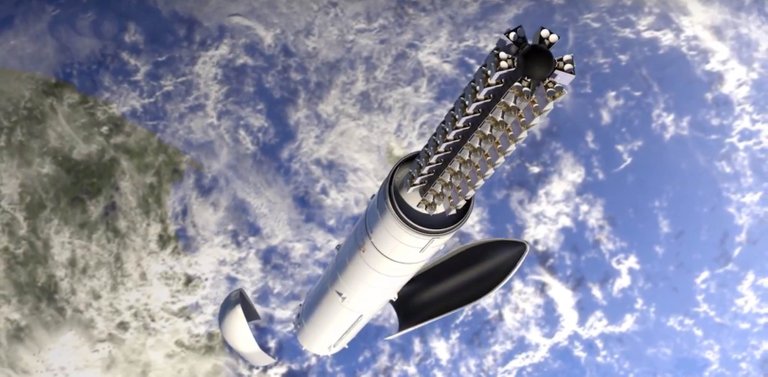 Source
As you all know, Starlink is a company owned by Elon Musk born in 2015 that aims to provide global coverage to the internet through the deployment of a mega constellation of thousands of satellites deployed in low Earth orbit, of which it has already placed in orbit close to of 900.
Como todos sabéis Starlink es una empresa propiedad de Elon Musk nacida en 2015 que pretende dar cobertura mundial a internet mediante el despliega de una mega constelación de miles de satélites desplegados en la órbita baja de la Tierra, de los cuales ya ha puesto en órbita cerca de 900.
The purpose of Starlink is to provide internet access to all parts of the globe where, for whatever reasons, you cannot have quality internet access, which, a priori, seems like a very noble purpose as it could be something of vital importance for developing countries.
El fin de Starlink es dar acceso a internet a todos los lugares del globo dónde por las razones que sean no se puede tener un acceso a internet de calidad lo cual, a priori, parece un fin muy noble pues podría ser algo de vital importancia para los países en desarrollo.
Although it may seem otherwise, not everyone is enthusiastic about the idea because, while there is no doubt that it would be a great technological advance, it cannot be done at any price, and some complain about a lack of consensus.
Aunque pudiera parecer lo contrario no todo el mundo está entusiasmado con la idea porque, si bien no hay duda de que sería un gran avance tecnológico, tampoco se puede realizar a cualquier precio y algunos se quejan de falta de consenso.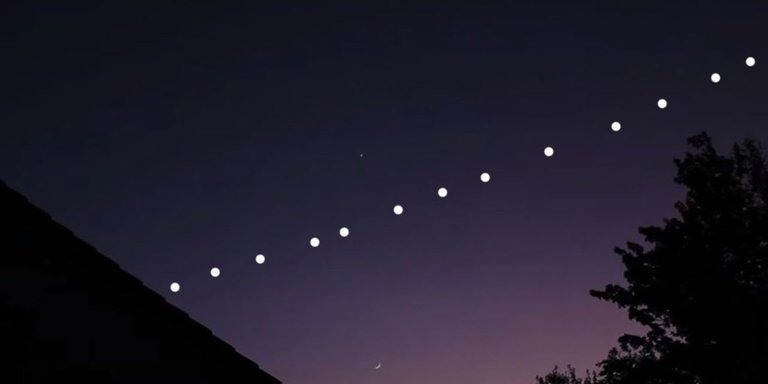 Source
The first to complain have been the astronomers, so many satellites end up spoiling the photos of their observations due to the reflections of the satellites and what is more dangerous they could interfere with the detection of meteorites.
Los primeros en quejarse han sido los astrónomos, tanta cantidad de satélites acaban por estropear las fotos de sus observaciones por los reflejos de los satélites y lo que es más peligroso podrían interferir la detección de meteoritos.
We also have the schoolyard syndrome, after Elon all companies and governments want to launch their own satellites because they must have unspeakable secrets and they cannot share a mega constellation for everyone and this will multiply the number of satellites in orbit by 10.
También tenemos el síndrome del patio de colegio, después de Elon todas las compañías y gobiernos quieren lanzar sus propios satélites porque deben tener secretos inconfesables y no pueden compartir una mega constelación para todos y esto multiplicará por 10 el número de satélites en órbita.
But of course, given the possibility that the internet is a service that can be accessed around the world with the consequent benefit for developing countries to independently boost their economies, it seems reasonable that astronomers get a little angry and that the sky is filled with some garbage.
Pero claro, ante la posibilidad de que internet sea un servicio al que pueda acceder en todo el mundo con el consiguiente beneficio para que los países en desarrollo puedan levantar sus economías de forma independiente parece asumible que los astrónomos se enfaden un poco y que el cielo se nos llene de chatarra.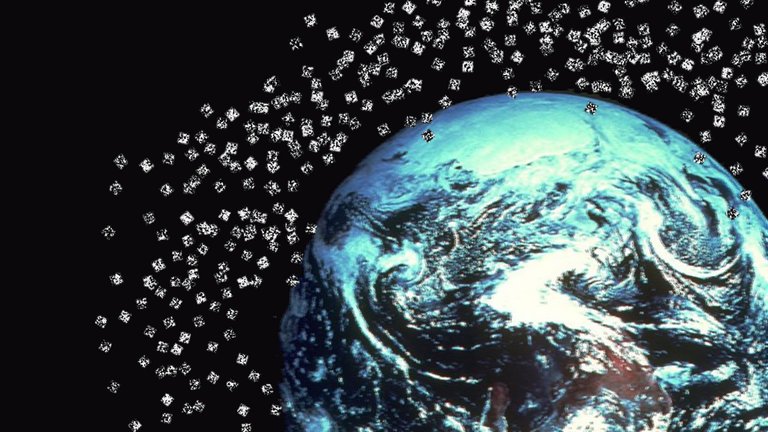 Source
Starlink is already sending invitations for public beta testers to test their internet which, by the way, seems to far outperform the current satellite services, in this first stage the connection is being offered in the North of the US and Canada than the area where there is more coverage.
Starlink ya está enviando invitaciones para que beta tester públicos prueben su internet que, por cierto, parece que supera con creces a la competencia actual, en esta primera etapa se está ofreciendo la conexión en el Norte de EEUU y Canadá que la zona donde hay más cobertura.
But what is really bad news is that the price of the connection which, in my opinion, is quite expensive since it is $499 for equipment and a fee of $99 per month, which is out of the reach of most developing countries.
Pero lo que realmente es una mala noticia es que el precio de la conexión que, a mi juicio, es bastante caro pues son $499 de equipamiento y una cuota de $99 al mes lo que está fuera del alcance de la mayoría de los países en desarrollo.
I hope that over time, once everything is developed, the price will become more popular because otherwise I will have to delete Elon Musk from my list of idols.
Espero que con el tiempo, una vez que esté todo desplegado el precio se vuelva más popular porque en caso contrario tendré que borrar a Elon Musk de mi lista de ídolos.
More information/Más información
https://www.space.com/spacex-invites-starlink-internet-beta-testing