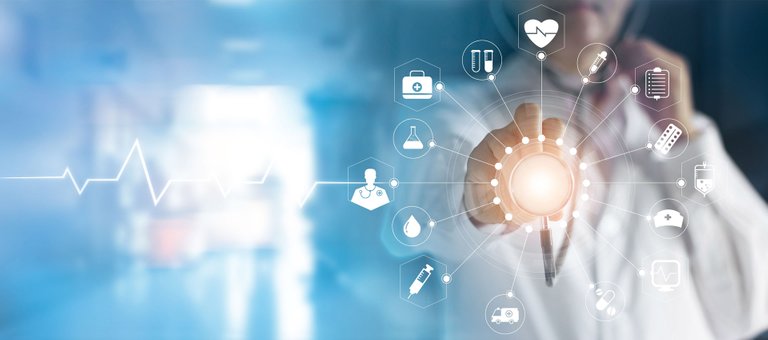 Souce
A few days ago I commented to you in a post why, in my opinion, a philosopher had more professional prospects than a family doctor and how in less time than we think our family doctor will be at our service full time on our mobile phone and today we will see a new advance in that way.
Hace unos días os comentaba en un post por qué, a mi juicio, tenía más salida profesional un filósofo que un médico de familia y como en menos tiempo del que pensamos nuestro médico de familia estará full time a nuestro servicio en nuestro teléfono móvil y hoy veremos un nuevo avance en ese sentido.
Today Parkinson's disease is the second most common neurological disorder and affects more elderly people, the fact that fortunately our life expectancy increases progressively (at least on the green bank of the river) favors the appearance of more people affected.
Hoy en día la enfermedad de Parkinson es el segundo desorden neurológico más común y afecta mas a personas de edad avanzada, el hecho de que afortunadamente nuestra esperanza de vida aumenta progresivamente (al menos en la orilla verde del río) propicia la aparición de más personas afectadas.
Parkinson's disease occurs when neurons in the area of the brain that controls movements deteriorate or die and, when this occurs, a neurotransmitter called Dopamine is not produced, which causes lack of control of movements, which is the most obvious symptom. of this disease.
La enfermedad de Párkinson se produce cuando las neuronas de la zona del cerebro que controla los movimientos se deterioran o mueren y, cuando esto ocurre no se produce un neurotransmisor llamado Dopamina lo que produce la falta de control de los movimientos que es el síntoma más evidente de esta enfermedad.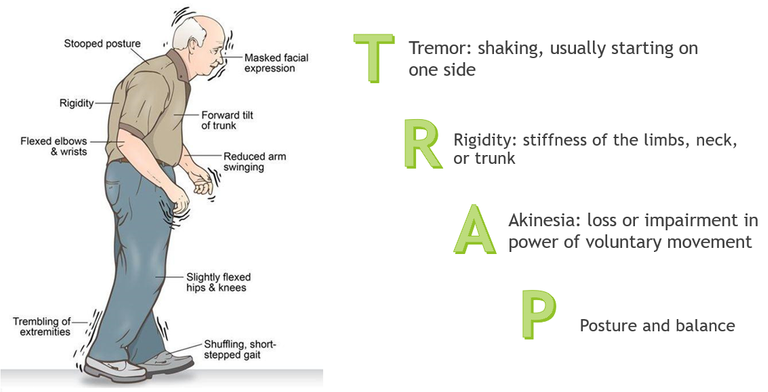 Source
Apparently, it is not easy at all to diagnose the severity of this disease as it requires controlling a large number of parameters and it is easy to be confused with other neurological disorders that require different treatments that are not useful for Parkinson's.
Según parece no es nada fácil diagnosticar la severidad de esta enfermedad pues requiere controlar un gran número de parámetros y es fácil de confundir con otros desórdenes neurológicos que requieren tratamientos diferentes que no sirven para el Párkinson.
But this may change with the new wearable device, developed by a group of scientists capable of monitoring the muscles, heart and brain of the patient to detect possible symptoms of Parkinson's disease autonomously and connected to the wifi network.
Pero esto puede cambiar con el nuevo dispositivo "ponible o vestible o como carajo se traduzca "wearable" desarrollado por un grupo de científicos capaz de monitorizar los músculos, corazón y cerebro del paciente para detectar posibles síntomas de la enfermedad de Párkinson de manera autónoma y conectado a la red wifi.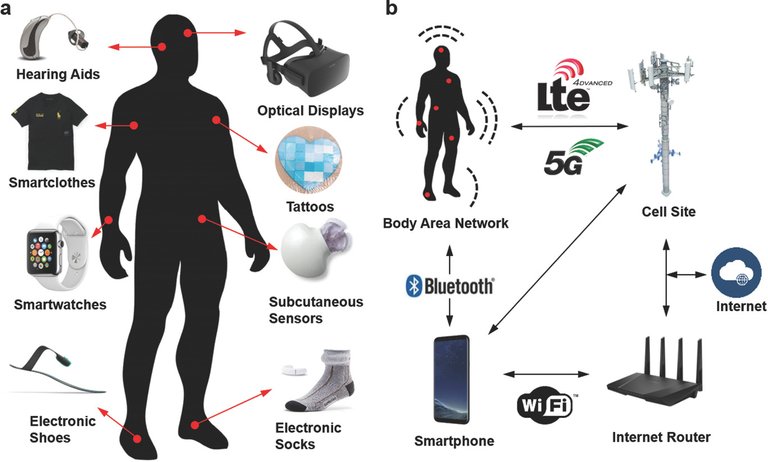 Source
With these data it will be possible to perform electrocardiograms (ECG), electroencephalograms (EEG) and electromyography (EMG) and also 5 movement sensors that are placed 2 on the ankles, 2 on the wrists and one on the waist send all these data through the wifi network to a central computer.
Con estos datos se podrán realizar electrocardiogramas (ECG), electroencefalogramas (EEG) y electromiografías (EMG) y además 5 sensores de movimiento que se colocan 2 en los tobillos, 2 en las muñecas y uno en la cintura envían todos estos datos a través de la red wifi a un ordenador central.
Then we just have to create a neural network and train it to recognize and diagnose all the symptoms of Parkinson's disease and, incidentally, other diseases that can be detected with this data to be able to treat them early.
Después solo tenemos que crear una red neuronal y entrenarla para reconocer y diagnosticar todos los síntomas de la enfermedad de Párkinson y ya, de paso, otras enfermedades que se puedan detectar con estos datos para poder tratarlas precozmente.
More information/Más información
https://www.mdpi.com/1424-8220/20/21/6146/htm