Welcome to Steembet.asia, the latest official implementation of GitHub STEEM DICE project!
Provably fair, you place your bet against the dice whose result is derived from a mathematical representation of the next blockID on the STEEM blockchain ....to a decimal between 0.01-99.99 .... a.k.a. 100 sided dice
---
Rules are simple:
If the dice lands result below your number... you win.
Above your number is a loss.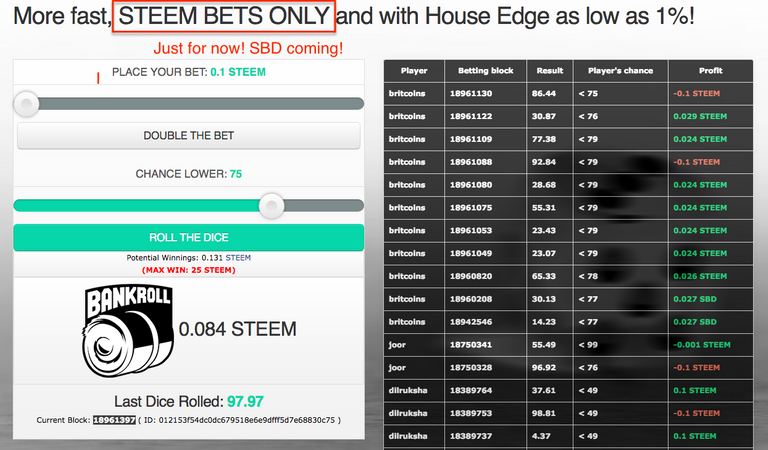 ---
STATUS UPDATE
---
- Bot is running - House is taking STEEM bets only for now - WEBSITE IS LIVE - SSL cert for website will be reapplied within 24 hours - SBD play will be initiated within 48 hours - Daily Reports - next to be scripted!
We will be monitoring and available for your questions, comments, feedback or any support related to the bot or website. Feel free to check out our previous posts for some more details, or head straight over to http://steembet.asia (https coming asap, due to move of server to more secure one).
Please play responsibly. Gambling is for over 18s and can be addictive. Recognize when to stop.