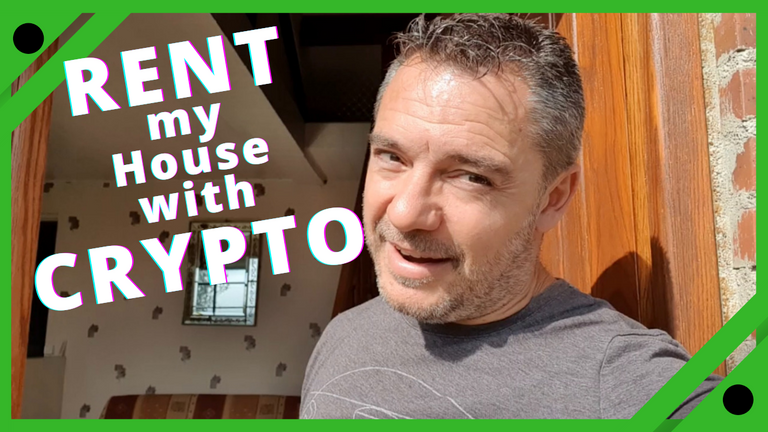 A first approach...
If you want to rent a small house in the countryside with your crypto it is now possible...
Today I'm showing you the little house that my wife and I have just bought and that we are putting at your disposal if you wish.
You want to come and discover the centre of France and more particularly the Auvergne region... You can use your cryptocurrency as a means of payment.
BTC, ETH, DTUBE, BNB, HIVE, STEEM... Here are the different crypto-currencies available.
Enjoy your visit...
If you need to contact me in comments
●●●
Une première approche...
Si vous voulez louer une petite maison à la campagne avec votre crypto c'est maintenant possible...
Aujourd'hui je vous fais visiter la petite maison que nous venons d'acheter avec ma femme et que nous mettons à votre disposition si vous le souhaitez.
Vous avez envie de venir découvrir le centre de la France et plus particulièrement la région Auvergne... Vous pouvez utiliser votre cryptomonnaie en moyen de paiement.
BTC, ETH, DTUBE, BNB, HIVE, STEEM... Voici les différentes cryptomonnaie disponibles.
Bonne visite...
Si besoin contactez-moi en commentaires
●●●
Una primera aproximación...
Si quieres alquilar una casita en el campo con tus criptomonedas ahora es posible...
Hoy os enseño la casita que acabamos de comprar mi mujer y yo y que ponemos a vuestra disposición si lo deseáis.
Quiere venir a descubrir el centro de Francia y más concretamente la región de Auvernia... Puede utilizar su criptodivisa como medio de pago.
BTC, ETH, DTUBE, BNB, HIVE, STEEM... Aquí están las diferentes criptomonedas disponibles.
Disfrute de su visita...
Si necesitas contactar conmigo en los comentarios
●●●
Ein erster Ansatz...
Wenn Sie mit Ihren Kryptowährungen ein kleines Haus auf dem Lande mieten wollen, ist das jetzt möglich...
Heute zeige ich Ihnen das kleine Haus, das meine Frau und ich gerade gekauft haben und das wir Ihnen auf Wunsch zur Verfügung stellen.
Sie möchten das Zentrum Frankreichs und insbesondere die Region Auvergne entdecken... Sie können Ihre Kryptowährung als Zahlungsmittel verwenden.
BTC, ETH, DTUBE, BNB, HIVE, STEEM... Hier sind die verschiedenen verfügbaren Kryptowährungen.
Viel Spaß bei Ihrem Besuch...
Wenn Sie mich in den Kommentaren kontaktieren müssen