A long time ago in a galaxy far away there was a next colony...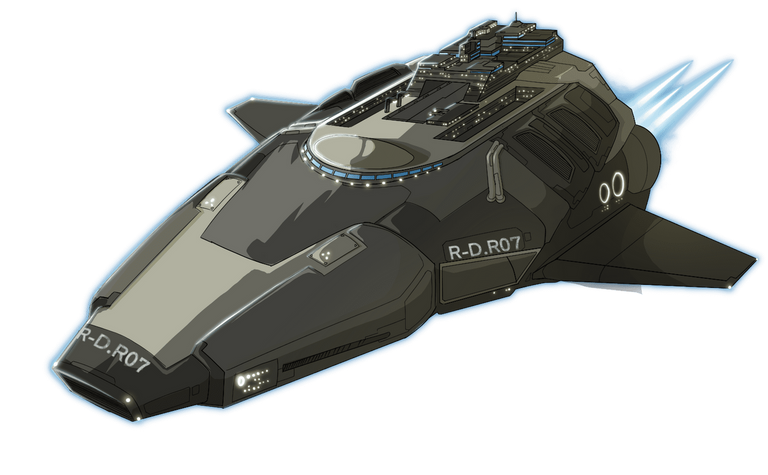 And a few weeks ago that tale came to an end.
In the beginning there was an investment of 30000 steam by @berniesanders (If I am not mistaken) for a few of the planets making them among the most expensive NFT around in the whole crypto space. The future looked really rosy for this game and I personally put in 500 steem for part of a planet with the @dachcolony group.
In all seasons Dachcolony made it in the top ranks and got some decent rewards who were then divided among the owners of the cards.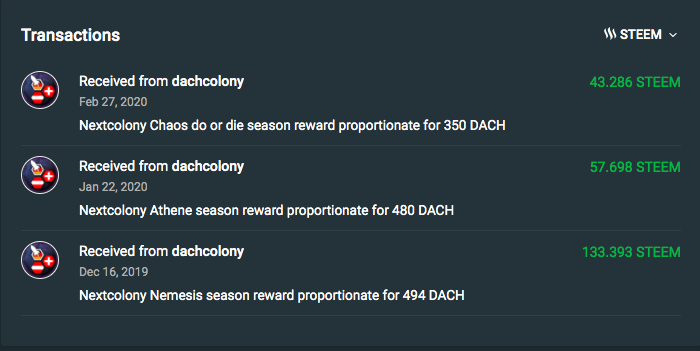 All those transactions plus the last one came to about 330 Steem. So that would make it a loss were it not that the game was fun I had a good time playing it along the way. I also sold some of my DACH tokens along the way and made a nice profit on those. So in the end I am at a little loss but close to break even.
The game also convinced me of the future of NFT and blockchain-based games. This genre really will have a bright future but as with everything, not every one will go on to become successful.
What is important is that we do learn as a community and build upon that. @splinterlands is a good example which is now moving to HIVE as well (good after the whole steem debacle)
I for one am curious to see which games come out that are blockchain-based and how complicated they will get. I also hope to invest in some NFT among the way but most of all I want to have some fun.
Games I own some part of:
@Splinterlands (or @steemmonsters for those earlier players)
@Dcity (moving to HIVE as well)
Gods Unchained (is an ETH based Card game close to Hearthstone)
Upland (is EOS based) a virtual property trading game. If you use this link, Upland will award you with a bonus for your first purchase! https://r.upland.me/9Dqk
how about you?
Are you investing in NFT Games (or just playing?)