Persistance and using some bought chests made us sneak into the top 100 with metaskills on 126.
This means the large steemsilvergold community of 150 steemians (a.k.a. silver and gold pirates) is now represented in the top 100 already. Several of us are building up resources for future plans.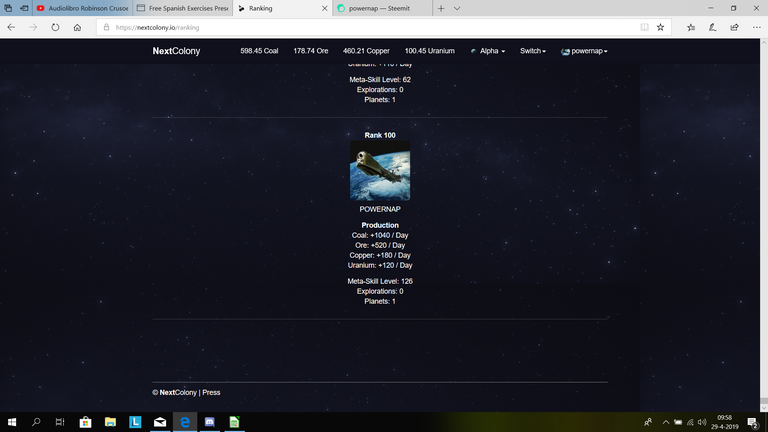 Beware of the steemsilvergold community!
signed
Powernap