As the holiday season approaches, we are reminded of the importance of generosity and kindness.
In that spirit, I am going to send everyone that buys any NFT in my NFT Showroom Gallery, a FREE NFT art piece.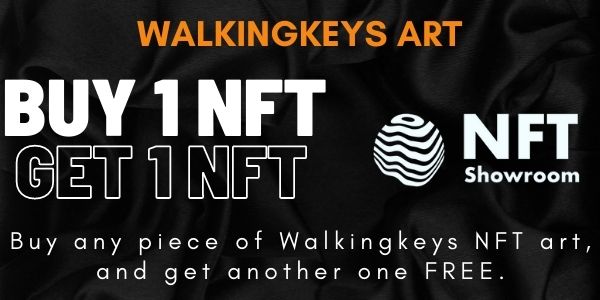 Check out my gallery here and see if there is anything you like:
https://nftshowroom.com/walkingkeys/gallery
There are prices as low as 2 Hive. I try to price them low.
I will send within 48 hours of any sale. Most likely a lot earlier.
The pieces that are free will be from several NFTs art pieces that I'll be dropping over the next few days.
This promotion expires after November, 2021.
My goal is to be a full-time artist. I've got a log way to go, but at least I'm on the way.
Thank you for reading!