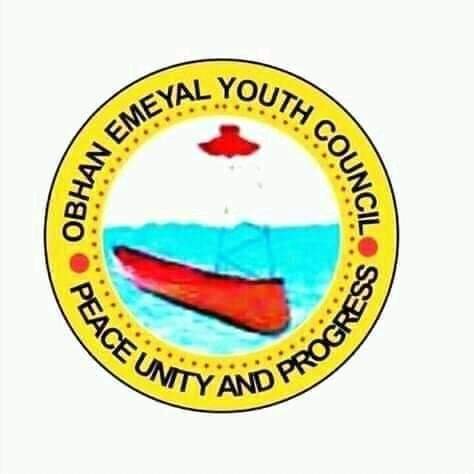 Youths President from Amorokeni and Kolo III, all present as Elder Godknows, Youth President of Kolo I, plays host to Clan Executives
President Precious Okala Charges Youth leaders to avoid bringing political party sentiments into Youth Activism as Challenges faced by Youth Presidents across the Ward were discussed.
The leadership of Obhan Emeyal Youth Council, ably led by Hon Okala Precious Peter J.P kick-started the tour to all four wards within the clan as Kolo 1 community in Kolo Ward 9 played host.
The meeting started with an opening prayer and a subsequent welcome address from the host, the youth president of Kolo 1 community, President Godknows E. Ederi, who on behalf of the youth Presidents and executive members of Amorokeni, Kolo I, II, and III towns, all in Ogbia Ward 9 thanked the leadership of the clan's apex youth body for deeming it fit to embark on this tour.
Remarks by the Youth President of Obhan Emeyal Youth Council; Hon Precious Peter Okala swiftly followed suit as he pointed out the critical role of community youth leaders in actualising the essential goals and objectives of Obhan Emeyal Youth Council. The President gave his definition of what leadership entails, describing leadership as a responsibility. A leader, according to him, is
"someone who is elected or appointed into a public group or organisation with a specific responsibility to handle."
He also went on to describe the meeting as an opportunity for the youths of Kolo Ward 9 to discuss on various issues affecting them as a people and as youth executives in particular. He also pointed out the need for the leadership of the parent youth body in the clan to get acquainted not just with each community's youth President but with the entire youth executives cabinets.
It is not enough for my office and me to know the youth presidents of each of the communities within the communities and wards, knowing the people who are also actors in ensuring that activities within our various communities are going as planned; to promote peace, unity and progress, is also essential."
He also called on the Youths of Emeyal Clan to keep political party sentiments away from youth activism. This, he said,
would enable us to place ourselves in a better position to actualise our goals and objectives. Our priority as a pressure group is to ensure that we attract the much-needed development to our various communities through peaceful agitation.
Challenges Faced By Youth Presidents In Ward 9 Communities
Several youth leadership challenges are not peculiar to a specific town alone. This fact was glaring for all as youth presidents across the four communities enumerated the problems negating youth activities in their various communities.
While the youth president of Amorokeni, Senior Comr Akiks Olali who doubles as the Ijaw Youth Council Clan Chairman of Abureni in the IYC central zone focused on challenges bordering on discharging his duties as the leader of the youths in his town, the Presidents of Kolo I, Kolo II and Kolo III also used the medium to state issues bordering on developmental disabilities within their various communities.
Lack of Funding of Youth Activities: This has been identified as a significant challenge that youth and student leaders have been facing over time. The problem of getting sponsors to partner with youth leaders to fund projects and also develop human capital is one that is glaring for every youth leader.
Lack of Enlightenment About the Benefits of Attached to Youth Activism
Lack of Participation by a Greater Percentage of the Youths within the various communities
These were all listed as some of the challenges mitigating the activities and growth of youth organisations within different communities.
The Youth President of Kolo III community in his usual vocal self also pointed out key challenges faced by not just the youth government but also laid bare some developmental problems faced by the people of Kolo III town.
Other critical areas mentioned were;
Insecurity
Lack of portable drinking water.
Youths Restiveness
Drug abuse.
Samuel Walamam Ibu
Chief Press Secretary of Obhan Emeyal Youth Council President.