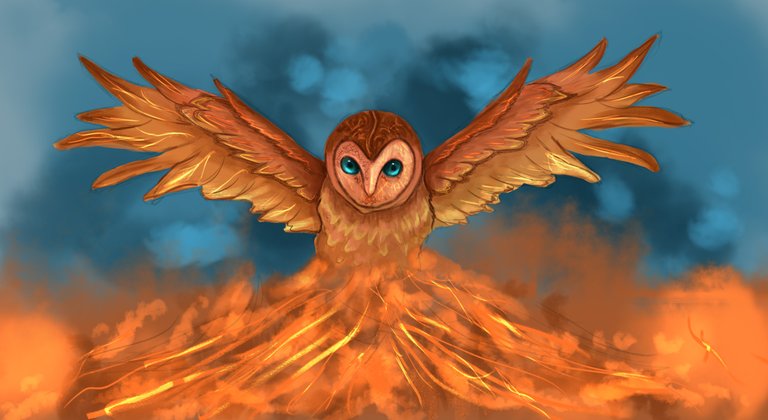 This is my entry for the ongoing art contest by @juliakponsford .
The theme of the contest is spirit animal. I had no idea of my spirit animal so when i decided to take part in this contest i went ahead and took a tiny test online to find out what my spirit animal is. And it was an owl. I don't know how that works but i was truly hoping for something with wings.
I have a thing for wings. I am kind of obsessed with wings. It's a shock to myself that I don't draw enough wings.
Anyway, I find owls to be one of the hardest things to draw. Specially because of their legs. They have weird legs. I had no idea how i could pull that off so i came up with fiery fogs.
Also i didn't use the traditional color pallette of an owl. I short of wanted to mix in fire with this so chose orange and yellow mixers.
Process explained:
I started with rough sketch. First i google a lots of owl pictures and took some idea and saw that this pose is really amazing. So decided to go with this one.
I placed in flat colors and then divided the entire piece in two with airbrushing two different contransted colors. After that i kept working on details. Turns out, I don't draw enough wings probably because I don't know how to.
I recorded the entire drawing process and will upload that when ready.
Enjoy.
Read about the contest Here
Here are some process shots: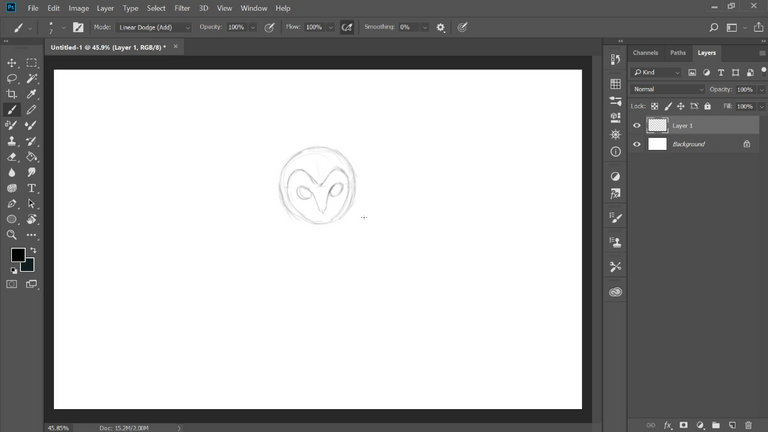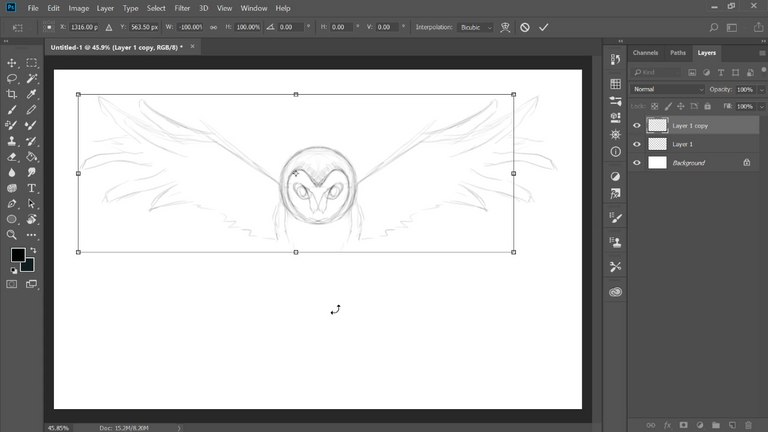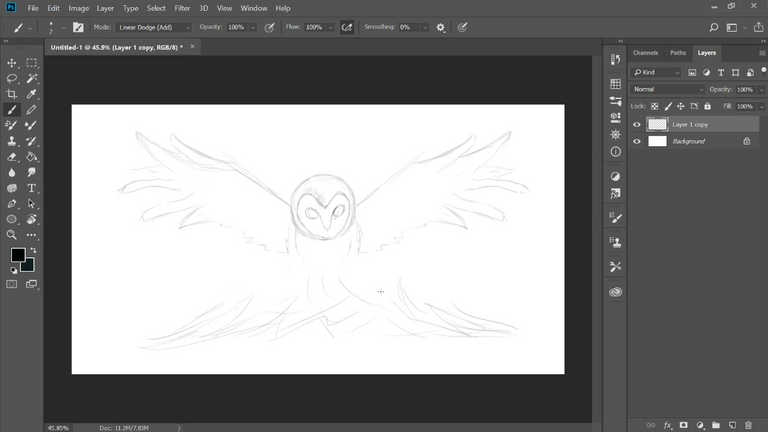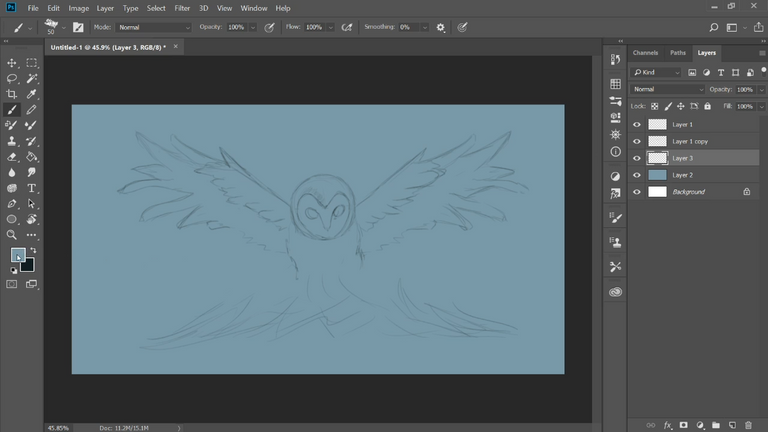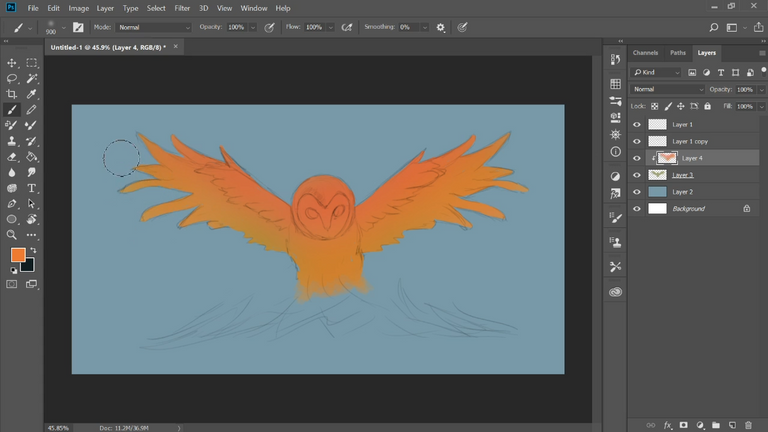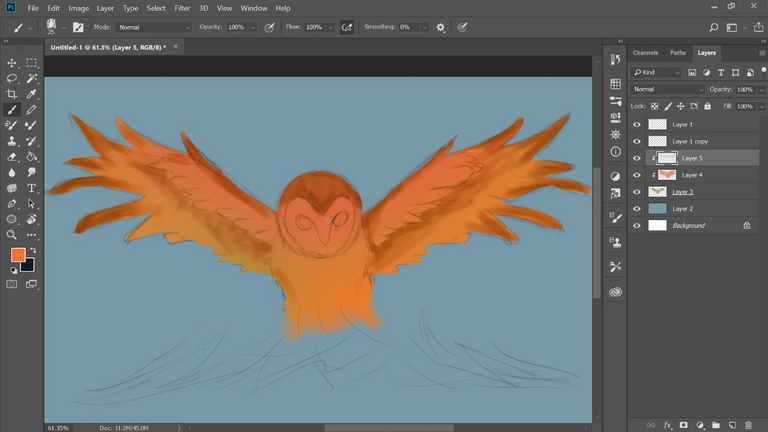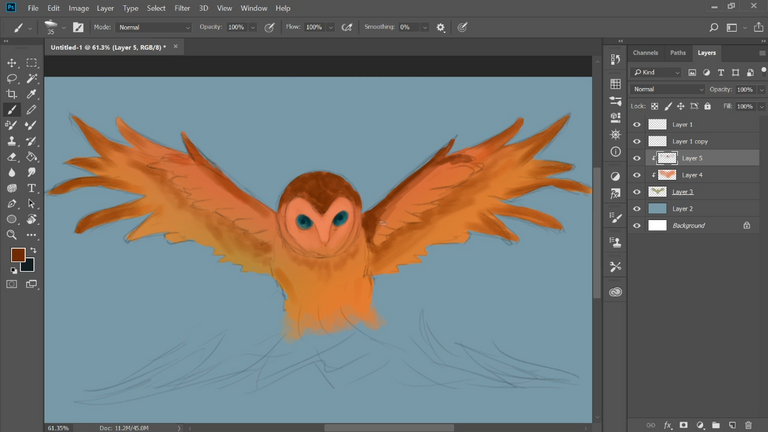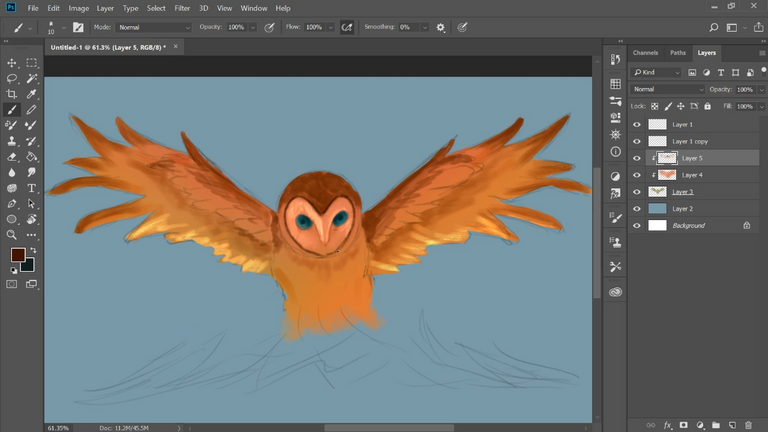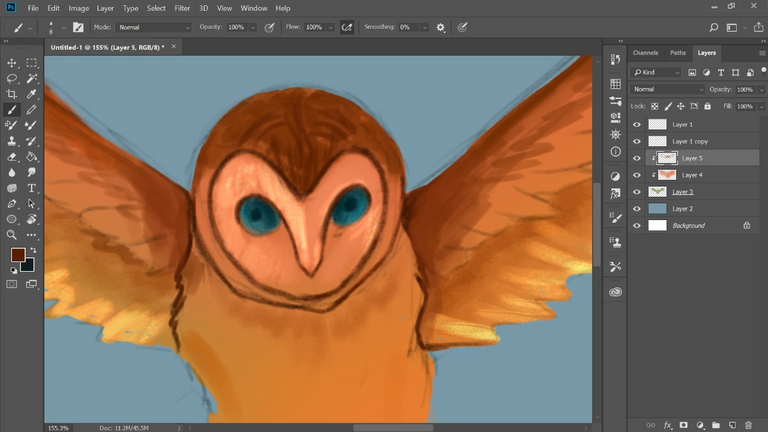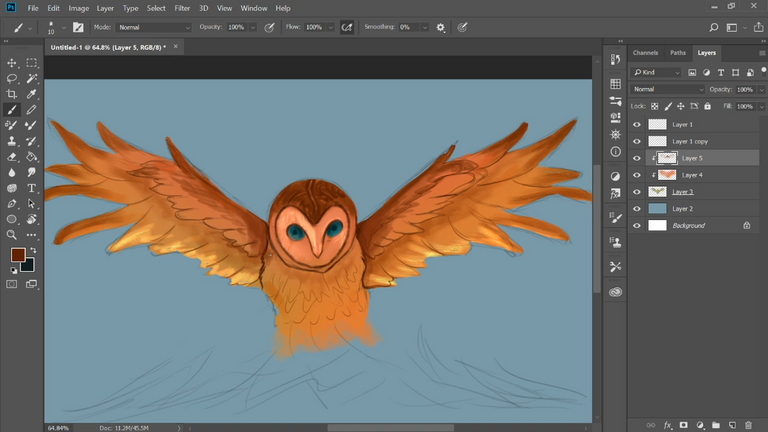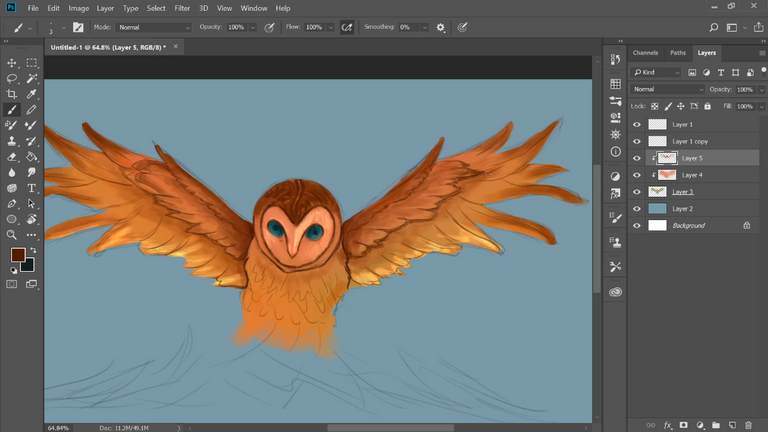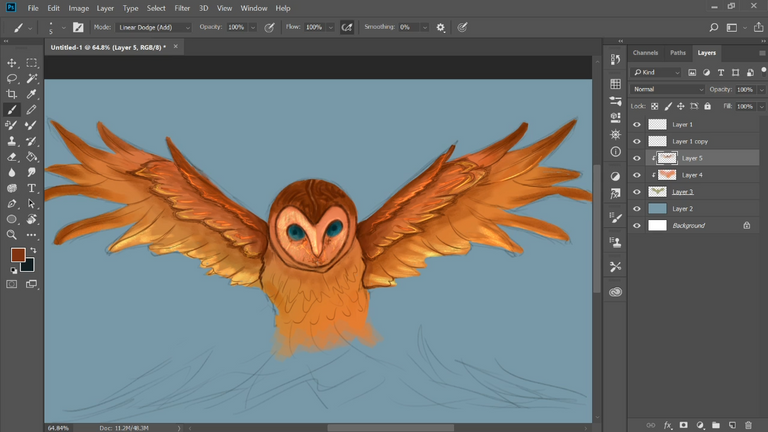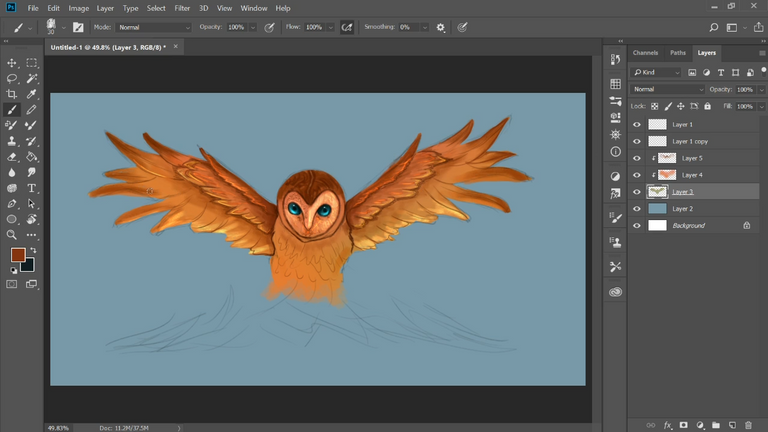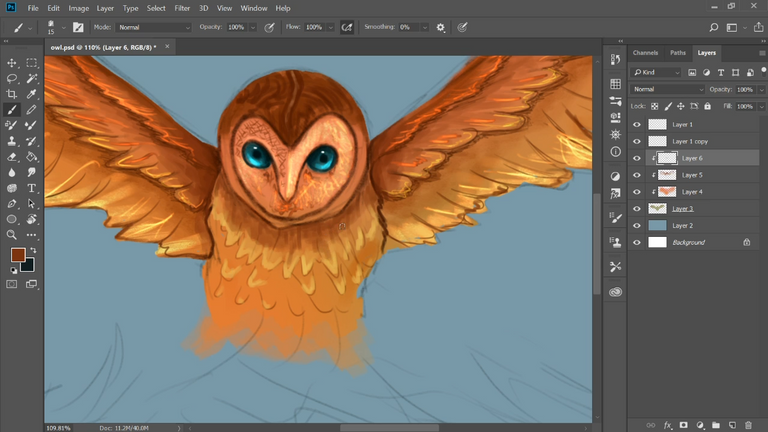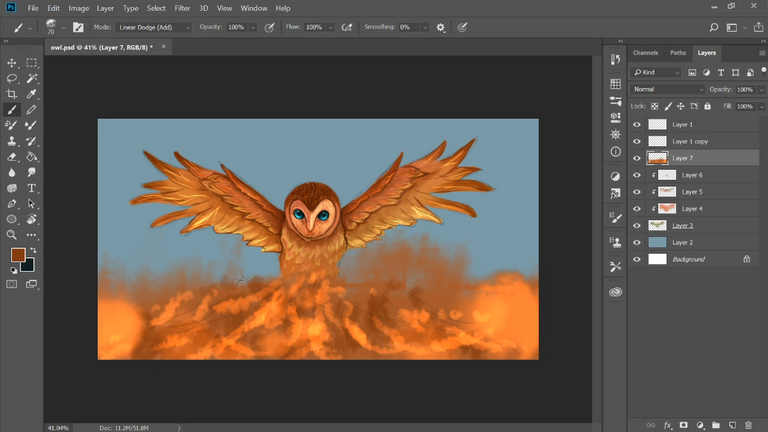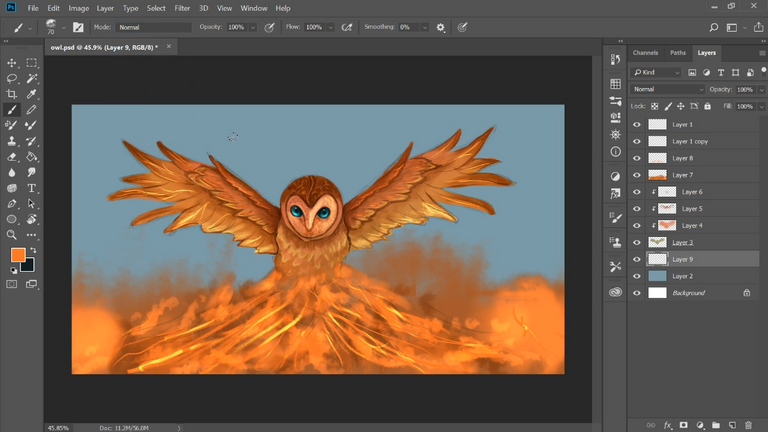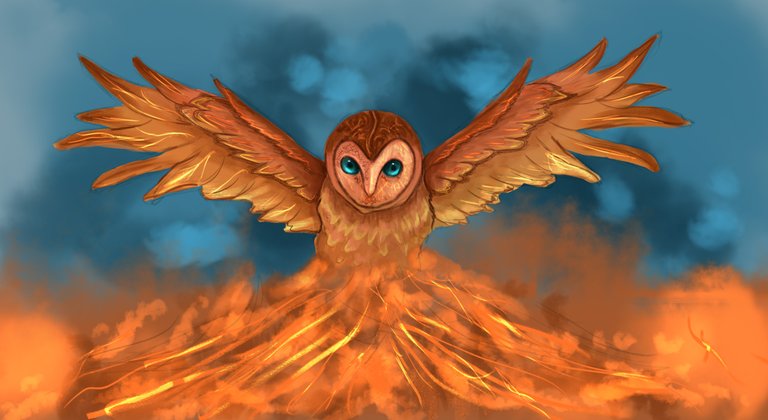 Thank you for visiting my blog