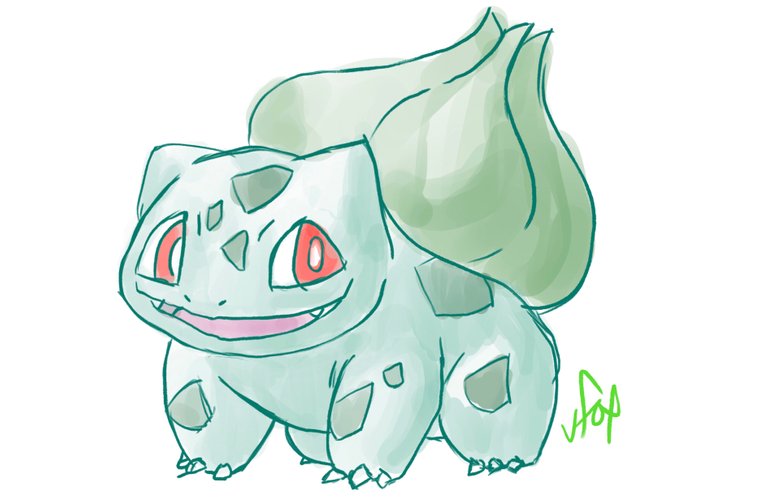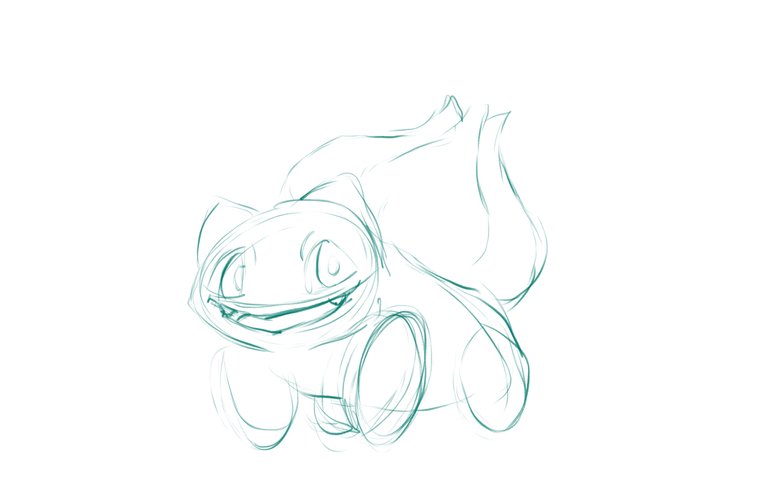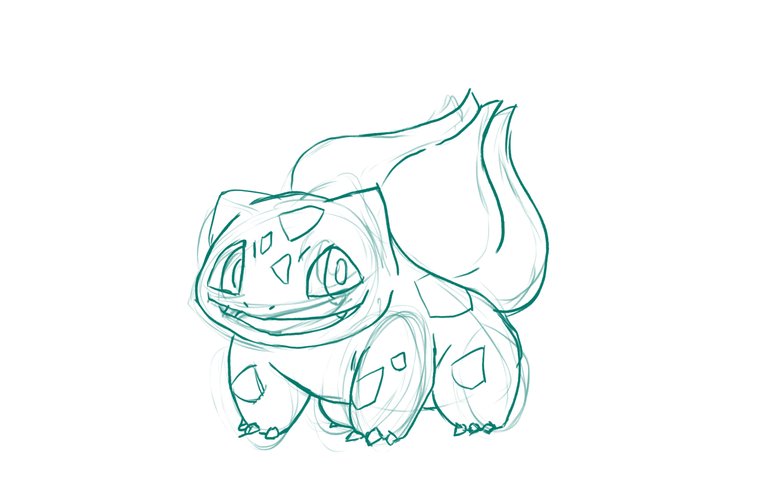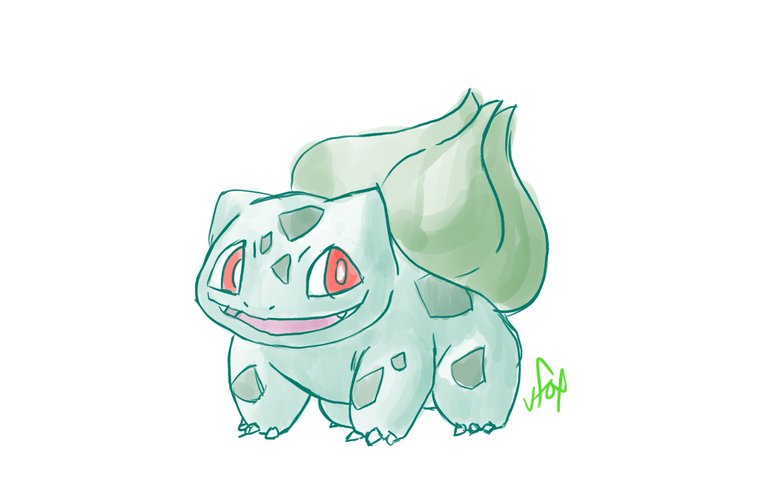 Good evening friends! I thought I'd share this cute little sketch that I did of Bulbasaur!
Sorry it's been awhile since I've posted. Realistically, I'll probably only be able to share new content twice a week, maybe three times if I'm lucky. Minneapolis finally got it's first big snow and we got about eight inches in the area I live. The terrible thing about getting a bunch of snow is how I have to wake up extra early to shovel before work. Melting snow is even harder to shovel since it's so heavy. My poor little arms... I'd end the workday feeling super exhausted and have little energy to do much.
Since this past week was Thanksgiving week/weekend, I've also been prepping myself to spend time with my extended family. I love hanging out with my cousins and seeing how happy my grandparents are when we've all gathered together. @kommienezuspadt made a tasty chocolate vegan dessert which was a huge hit! He's perfected the recipe since then and I can't wait until we're able to host a dinner party to share these delights!
I also found time to doodle with my cousins. My cousin T tried to draw Elsa from frozen and it came out pretty good. At first she thought I was insulting her until I gave it a go and proved that it's not easy. Disney characters are really hard to draw. For me, all simplified characters are difficult to tackle. My nieces were bummed to see that we didn't finish our Elsa drawings so I decided to whip up a quick Bulbasaur. Their eyes lit up during the whole process and I passed along my iPad for them to sketch in once I was done. I'd love to see more artists in the family!
---
Thanks for stopping by to check out my adorable drawing of one of my favorite Pokémon!
I'll be sharing the process video soon! 🦊
>