Hi guys! I'm back again to share another artwork of mine which is again inspired by the Hieu Nguyen's artworks, an Instagram artist and a YouTuber who I admire so much because of his whimsical style in painting. Before I introduce my artwork, I would just want to thank everyone for the support and love. You guys are amazng!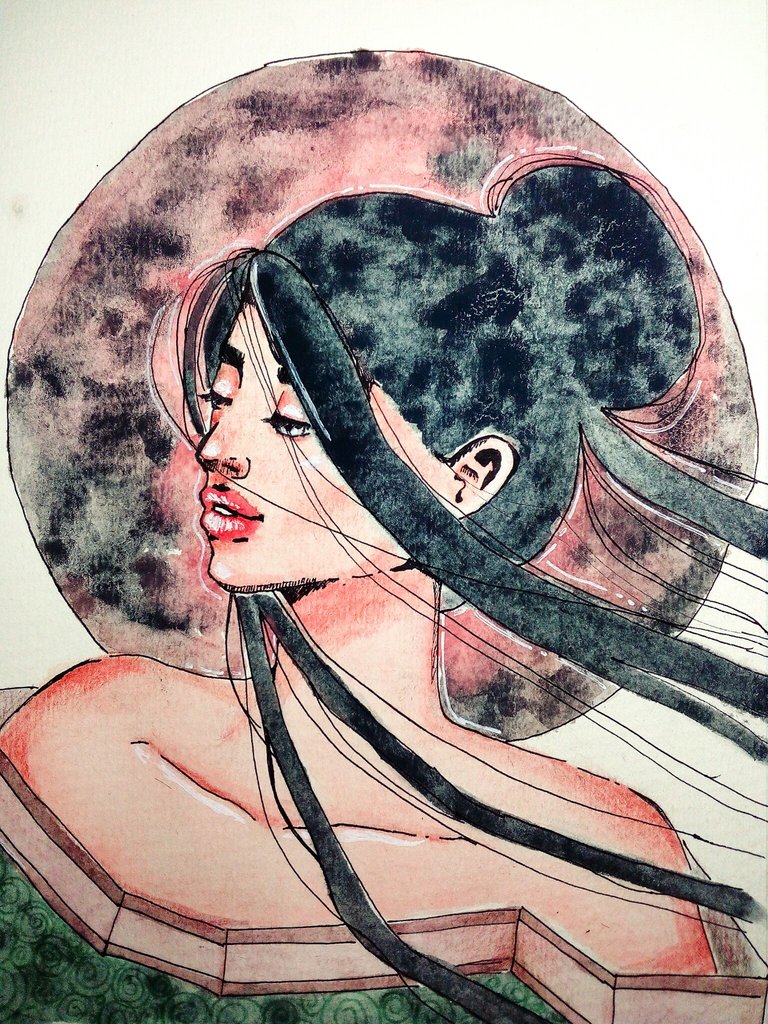 So, here it is, my 22nd artwork here in steemit. This took me 4 hours to finish. I'm glad that the process was smooth sailing. Constant practice really pays off, guys. I don't have much to say though, because again, it was smooth sailing for me and I did not have a rough time painting unlike in my previous artwork (Click here to view) in which even though I managed to somehow make it look nice and neat but as the song We are the Champions goes, "I've had my share of sand kicked in my face". Enough chit-chat, here goes the materials and process. 😊
Materials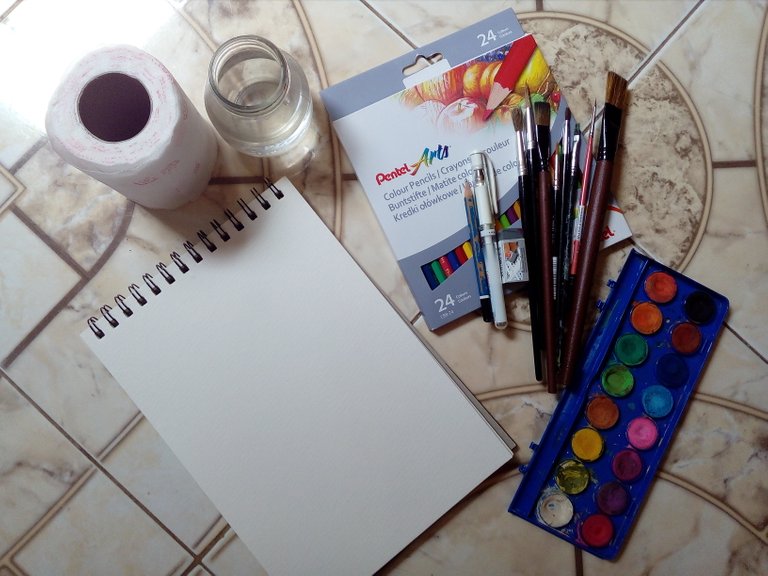 All photos are mine and I used my Oppo A37 in taking these pictures. And the materials that I used were:
✔️ Pentel Arts Color Pencils
✔️ White Pen
✔️ Water
✔️ Tissue
✔️ Watercolor set
✔️ Paintbrushes
✔️ Eraser
✔️ HB Staedtler pencil
✔️ Berkeley watercolor pad
✔️ 0.3 Fine Tech Pen
Process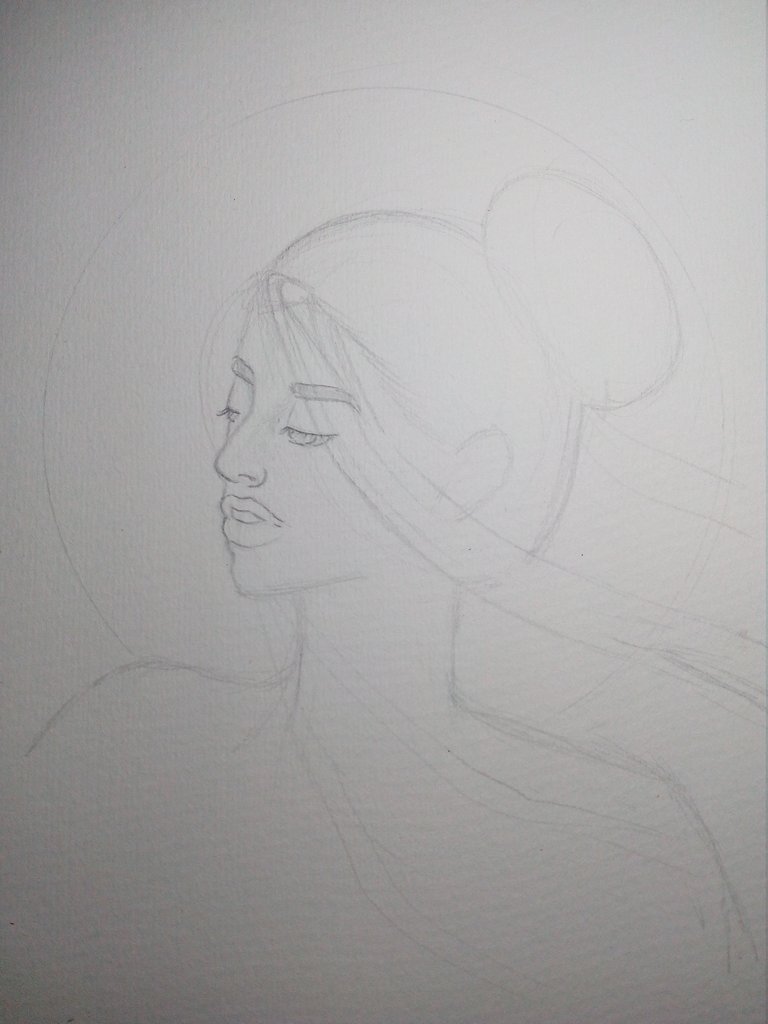 I did the sketch.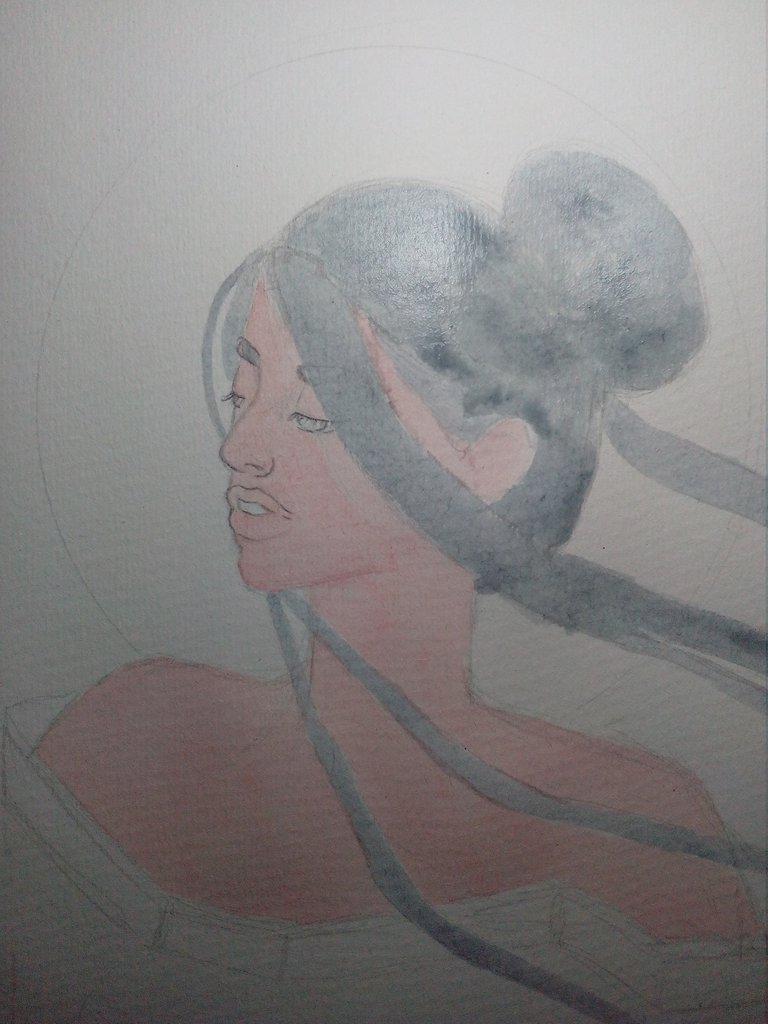 Then I applied the base colors using watercolor all over her skin and onto her hair, respectively.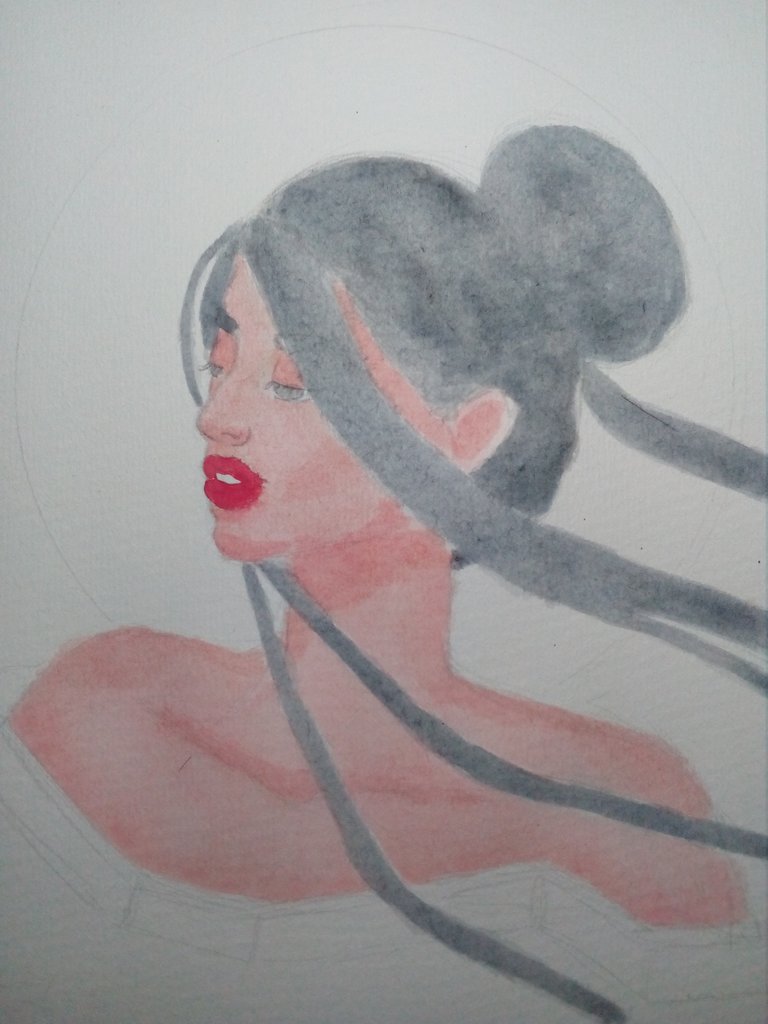 While waiting for the watercolor on the hair to dry, I started adding details and shadows on the skin. I darkened her lips and also, I painted some color on her eyes and brows. Now the watercolor on her hair is dry, I then painted another layer over it.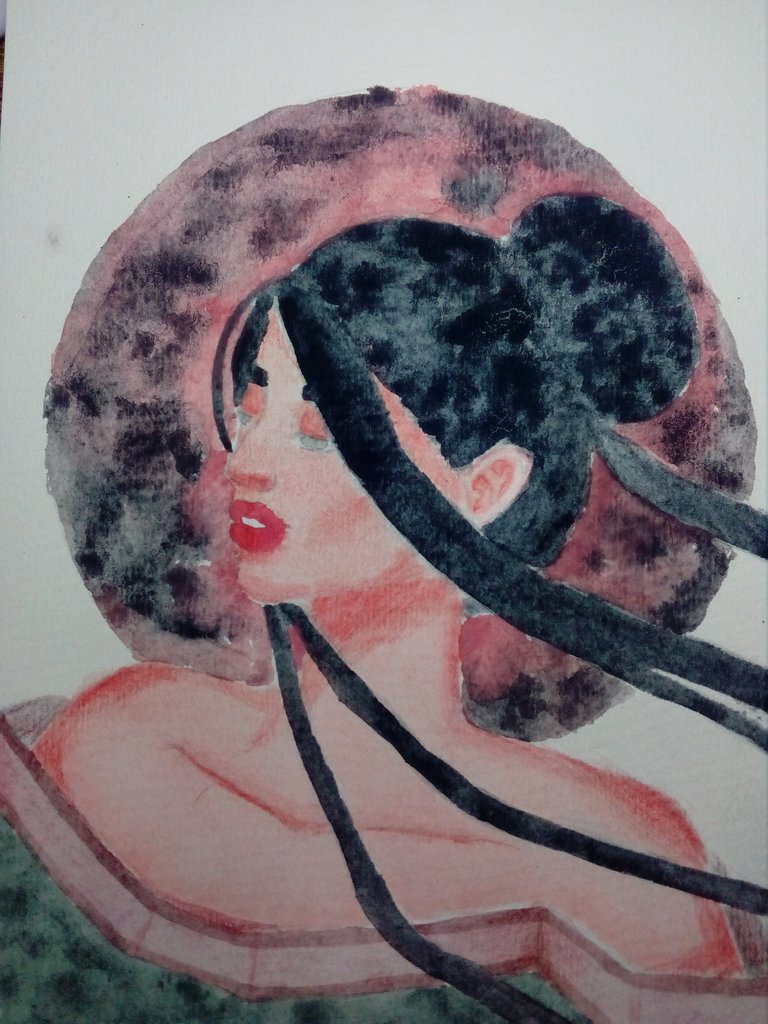 A lot of things happened here. I applied watercolor to her dress, and also applied another layer of color on her hair and brows. Then, I did the background. After the all the watercolors are dry, I used color pencils to further add details on the shadows and color of her skin.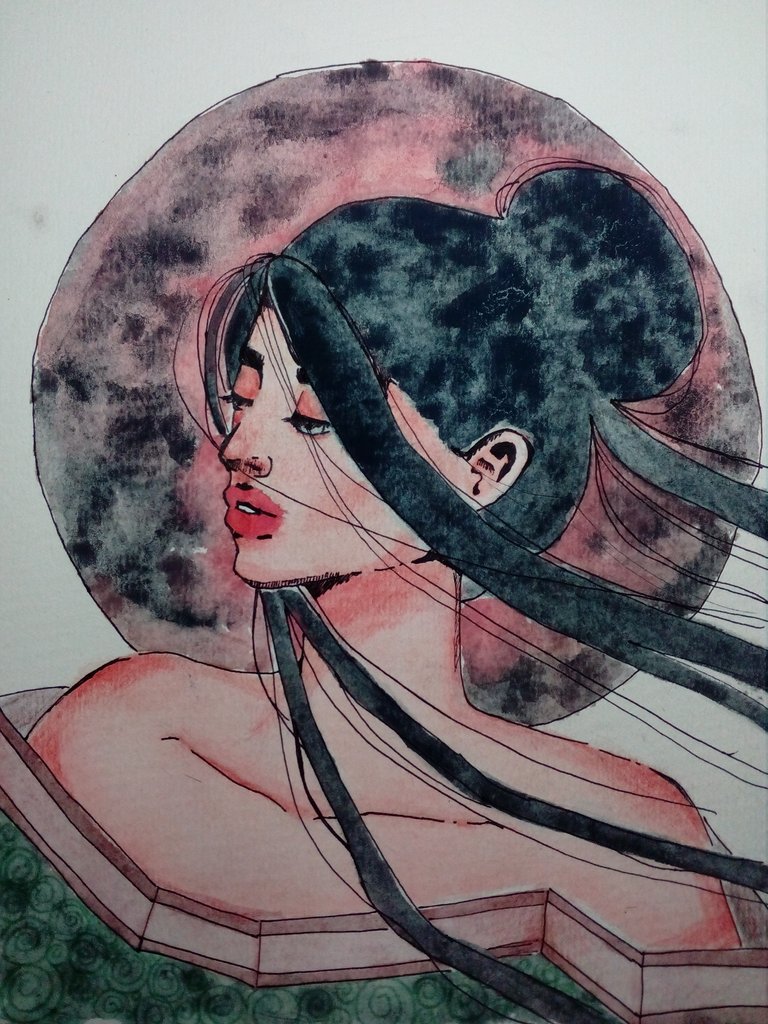 Then I started inking which I enjoy and fear the most. LOL. I used my 0.3 Fine-Tech Pen. After I was done with the inking, I followed up the details on her dress using a color pencil, because I thought they were quite boring without patterns.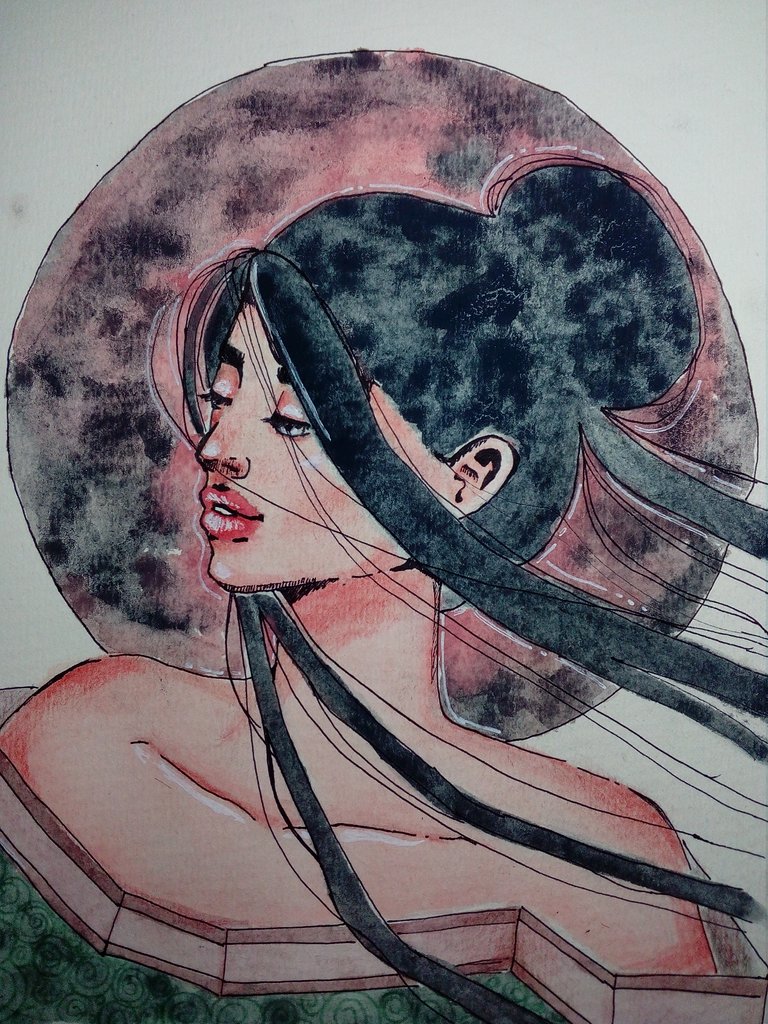 Lastly, I finished it up with highlighting using my Signo White Pen.
GIF of the process

I made this GIF in giphy.com. Link to my GIF in giphy.
Final Product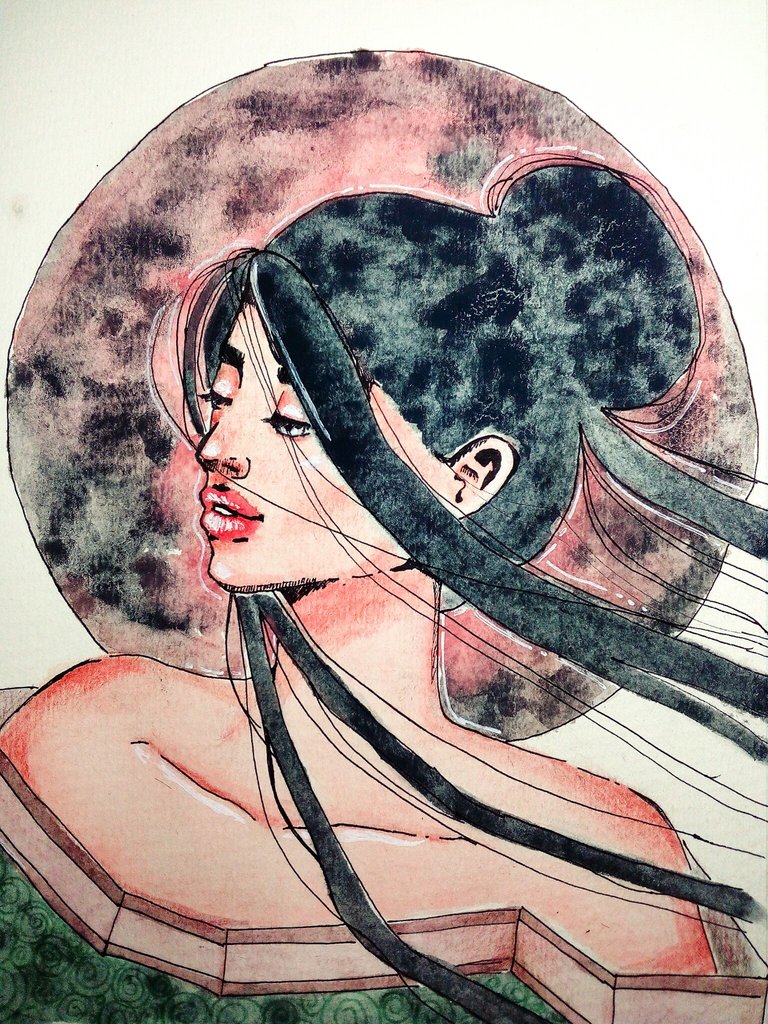 Photo edited in Adobe Lightroom CC
I will gladly accept criticism so that I may apply it on my next artworks and be able to improve myself. Thank you so much. I hope you guys like it. 😊 That would be all, my fellow steemians. Follow me for more content. Keep on steeming! 😊💕
xoxo,
@kwenkwennnn

This work is licensed under a Creative Commons Attribution 4.0 International License.