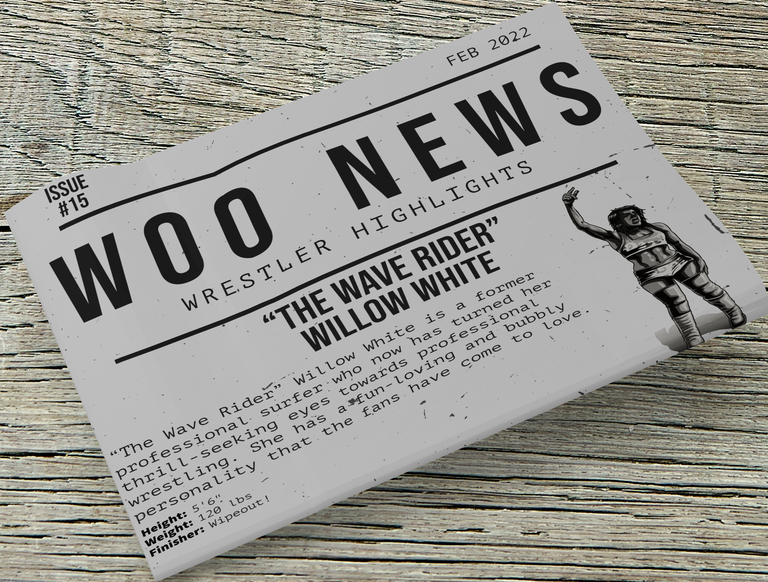 WOO News
​
Wrestler Highlights Issue #15
"The Wave Rider" Willow White
"The Wave Rider" Willow White is a former professional surfer who now has turned her thrill-seeking eyes towards professional wrestling. She has a fun-loving and bubbly personality that the fans have come to love.
Height: 5'6"
Weight: 120 lbs
Finisher Wipeout!
Learn about our pack presale HERE!
Get whitelisted HERE!
Check out our WHITEPAPER!
#oneup #alive #aliveandthriving #archon #ctp #neoxian #proofofbrain