Hello all ♡ I hope everyone is having a very blessed and beautiful week. In my last post, I shared our experiences in foraging for and processing blackberries for a dye bath. On the same trip, we also gathered the leaves, and "canes" - which are the prickly stems of the plant. We processed these parts separately from the berries and they ended up producing an entirely different color altogether. Here is a little about what we did with the rest of the plant.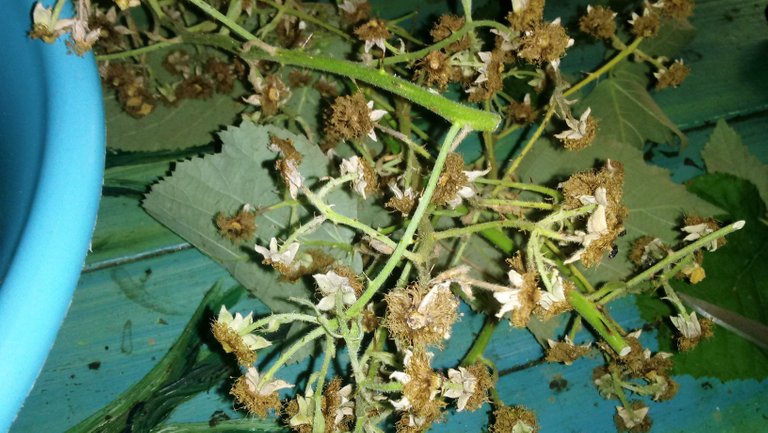 Above is a photo of what some of the plant parts we used looked like before being broken down. The fuzzy flower looking things are what the berries were attached to. Similarly to how we crushed the berries, we chopped up everything else with scissors before moving on. Before we cut the leaves up, we rinsed them.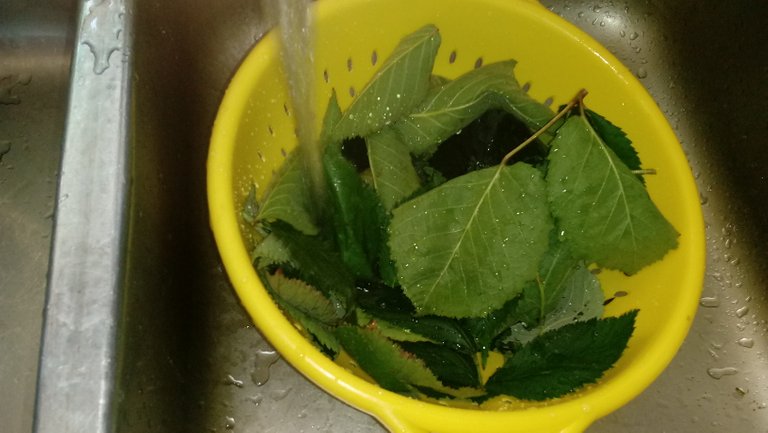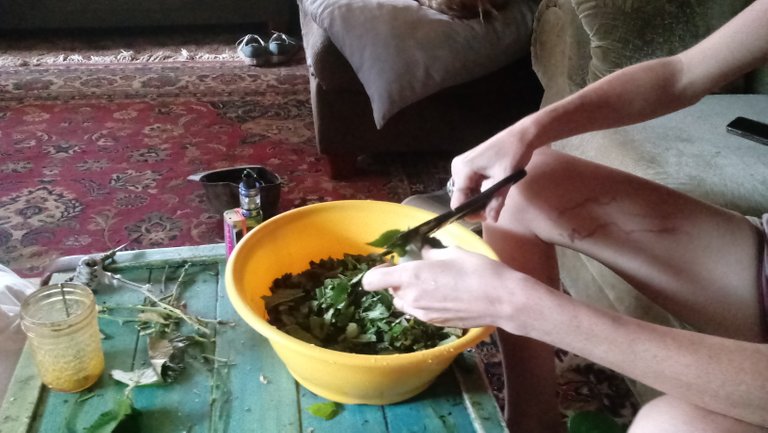 You can see where the berry juice stained my leg :-) Cutting up the leaves and stems took quite a while even with the two of us. No part of this was exactly easy but the challenge made it more enjoyable. Once we'd finished cutting everything up, we placed the material in the bottom of our dye pot and poured boiling water over top of it. It was at this point that our concoction started to smell AMAZING! Somehow it smelled even better than the berries did.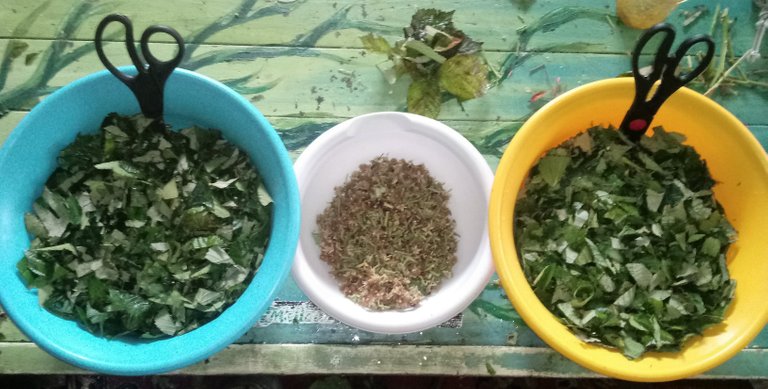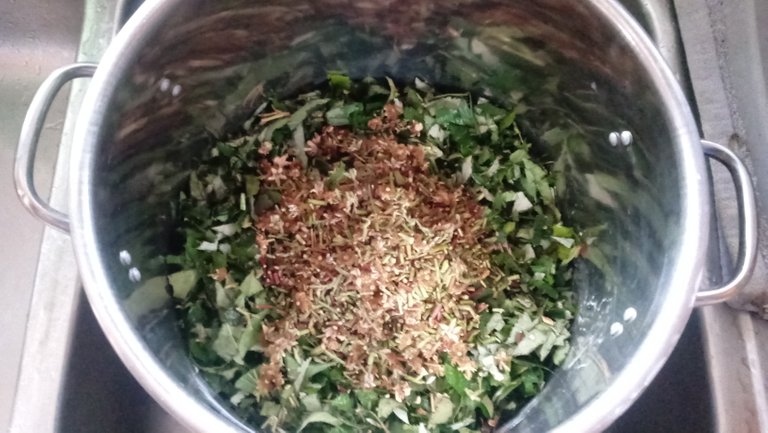 It is suggested to leave this mixture to steep for at least 8 hours. We left the pot covered on the back porch overnight and brought it inside in the morning. It had the most wonderful smell to it, almost like tea of some kind...one of those smells you want to bottle up and save for later and almost good enough to drink ♡ We brought it to a simmer on the stove and held it there for about half an hour until we got our desired color. You can throw a scrap of fabric in the bath to test the color if you wish, but this is not something we did.
Next, we strained off all the plant parts and were left with a beautiful dyebath to which we added our pre-mordanted fabric. We brought our bath up to a simmer again and held it there for another half an hour. We left the shirts in the bath for a few hours after removing the pot from the heat. Although we were uncertain at first about what the color was going to turn out like, I was extremely pleased with the final result!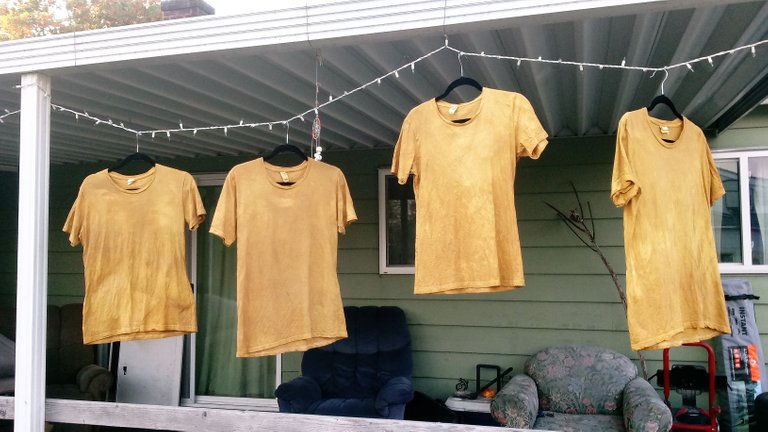 I don't think I could be happier with this radiant yellow hue. It is my favorite shade I have achieved yet. The true color of natural dyes can often be quite difficult to capture but these photos almost do them justice.