Its been 2 days since I made my last post about osu!
Meanwhile I have gotten obsessed with the game and played it all day for 2 days in a row.
I played one map that I could not complete for 2 hours and with 130 tries. But once I completed the map it was such a euphoric feeling.
The map I played was named "Oppai Dragon no Uta" and the difficulty was 3 stars.
I started focusing on longer maps to build up patience, here is a screenshot to compare from my last post of my profile.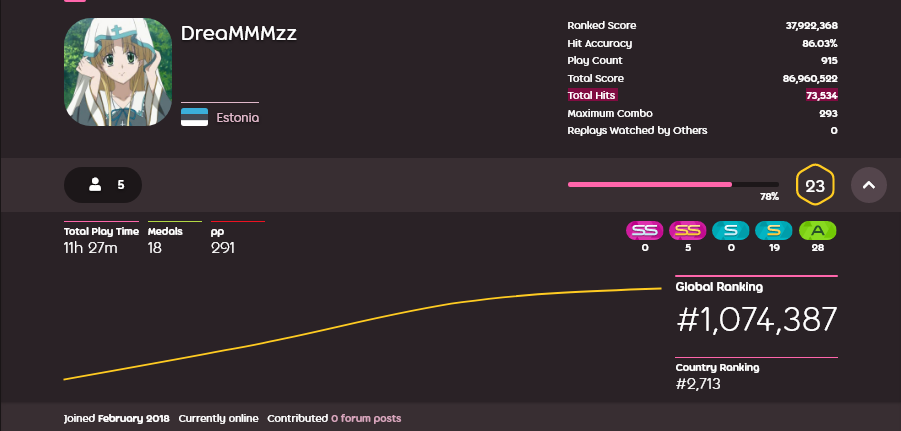 As you can see I am really close to 6 digits and I will be grinding to that mark tomorrow.
With 2 days I have jumped 900 000 places on the global leaderboard, and I will keep grinding until I will get at least a 5 digit ranking.
Link to my profile: https://osu.ppy.sh/users/11764140
If you want to play with me you can add me and message me.