Here's how to bulk out an outdoors meals with some extra carbs without adding too much weight or expense. I don't particularly like a lot of fussy cooking when I'm in the outdoors. Dehydrated meals basically mean all I need to do is boil some hot water so I don't really want to add too many extra steps. Freeze-dried (cold dehydrated) meals are a lightweight but expensive option. The problem is that single-serve freeze-dried meals are not enough for one meal and a double serve is too much. So, I'm going to try something I can use to bulk out a double serve into two meals. My aim would be to make this at night and then have the remainder for breakfast.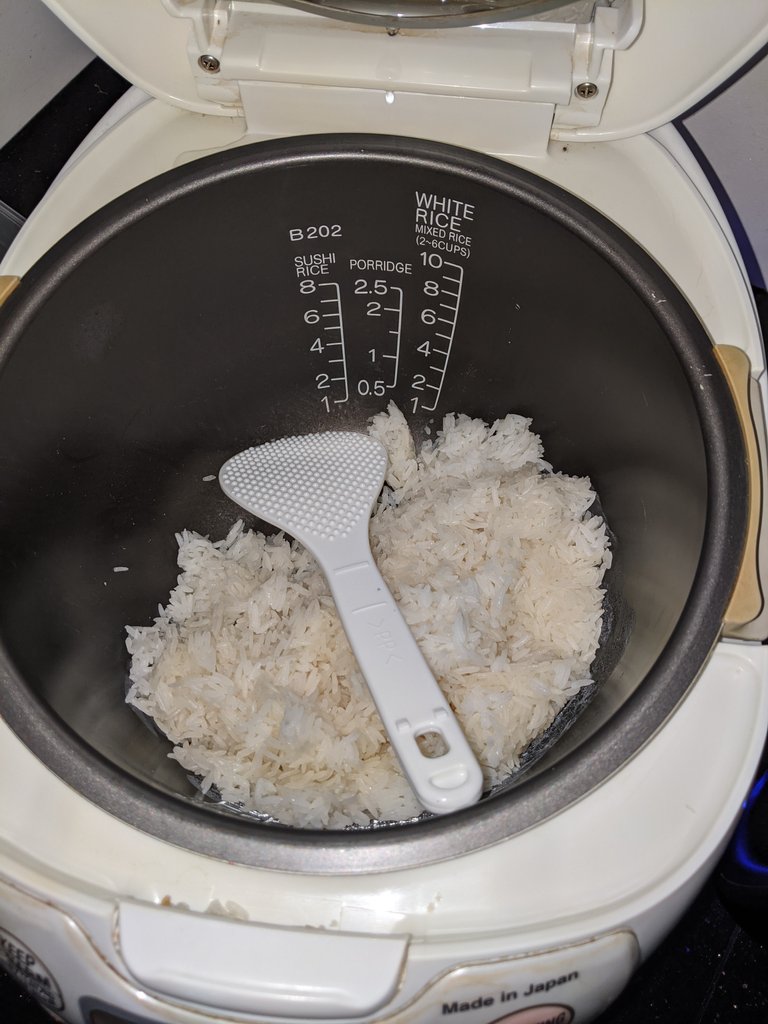 My household eats a lot of rice and there are often leftovers. Leftover rice tends to dry out but a little bit of hot water and a few minutes makes the rice soft again. This got me thinking, could I dehydrate rice for camping?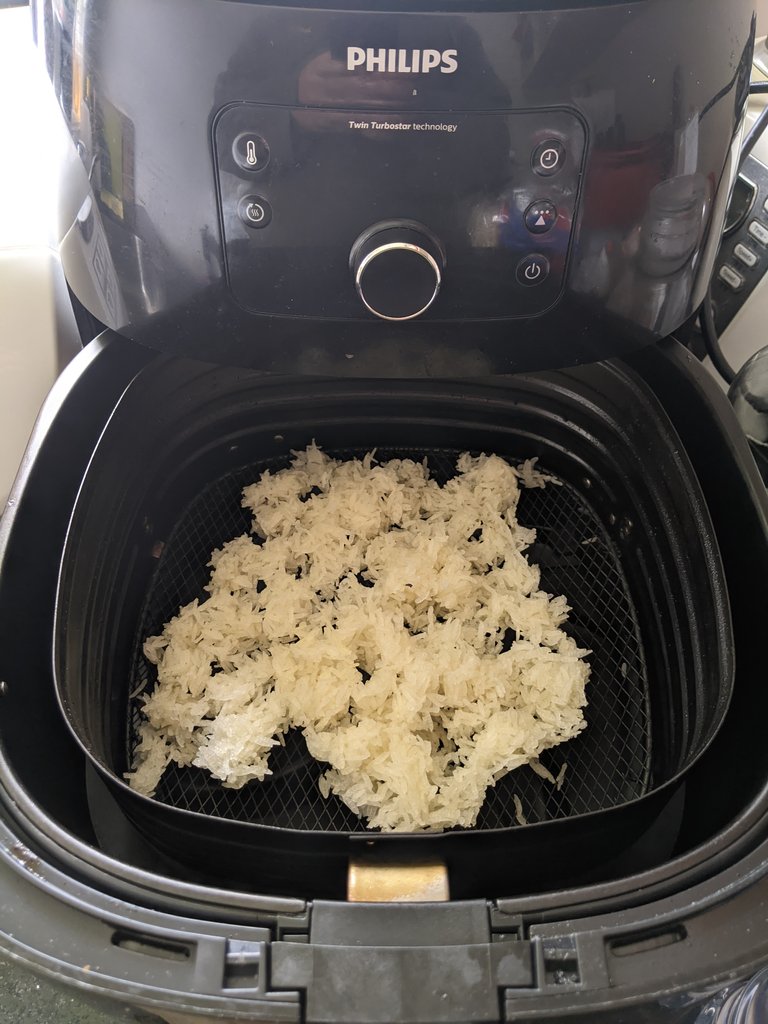 Let's try it! The rice is spread thinly into an air fryer and baked for an hour at 50 deg Celcius (120 deg Fahrenheit). An hour wasn't long enough because the rice was still rubbery so in it went for another hour. This could be done in a proper food dehydrator or an oven / oven warming drawer if the temperature was kept low.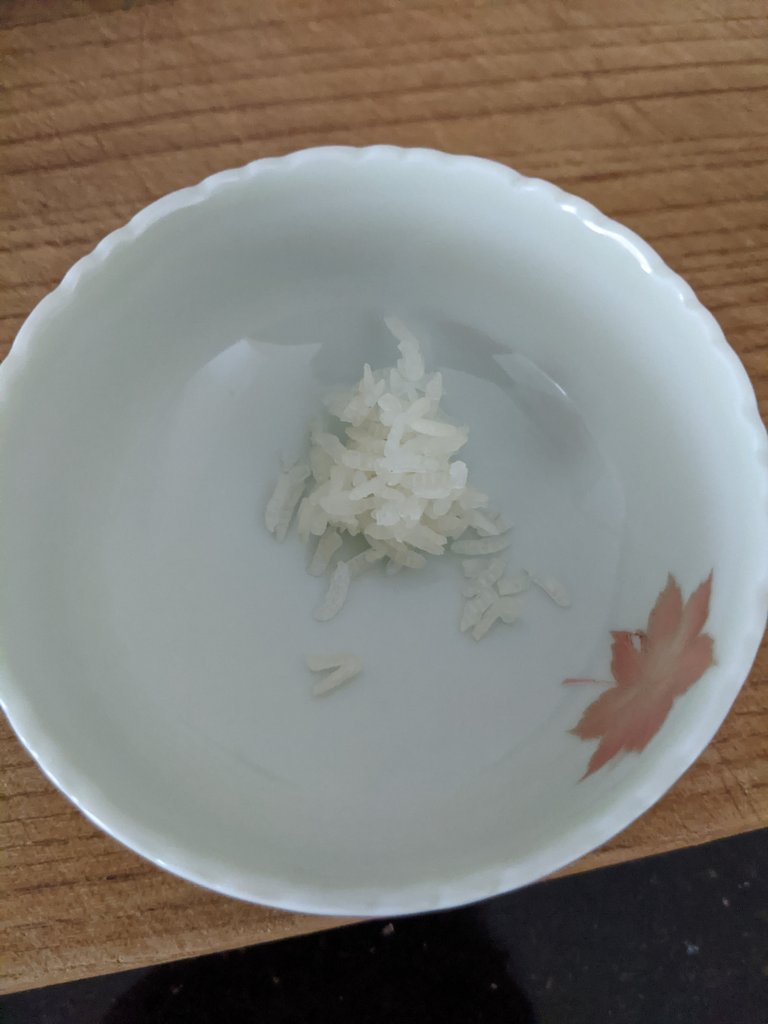 The rice is now dry, lighter and a lot smaller. It should last for several days in a Ziploc bag. I tested a small piece by placing it into boiling water.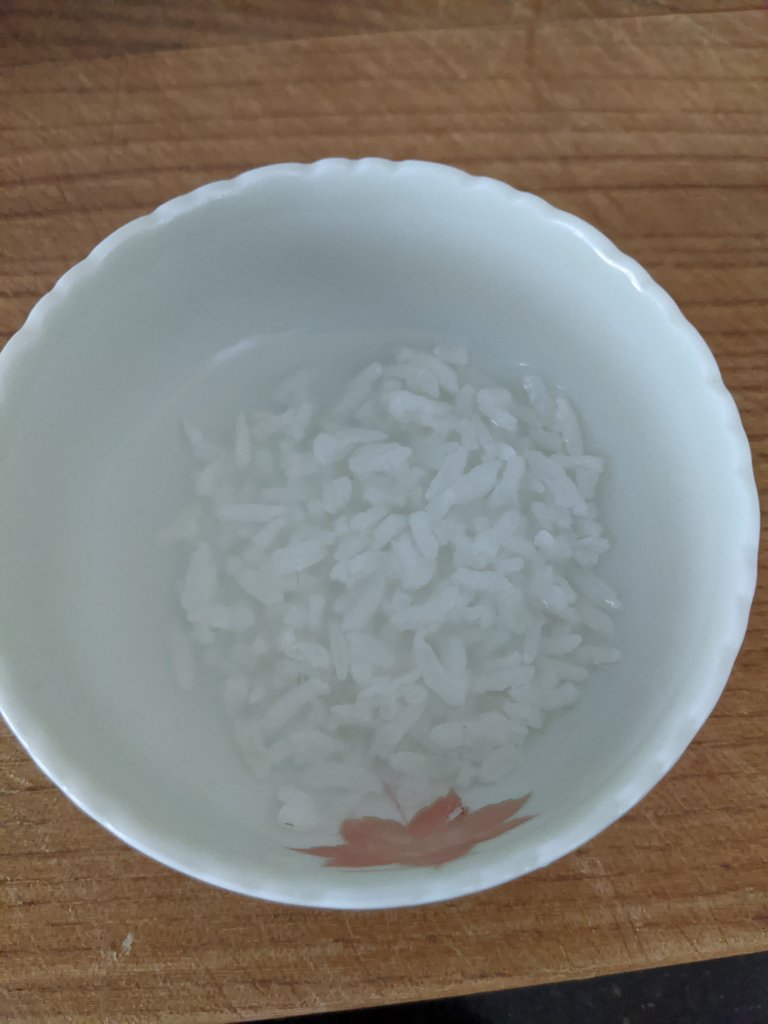 After ten minutes the rice was chewy, after fifteen minutes the rice was perfectly soft! Excellent.
How would I use this, well, boil up about a litre of water and use enough for the freeze-dried meal then use the rest of the water to rehydrate some rice. Once the rice is ready then add it to the freeze-dried meal, add some cheese and pepper and then we're ready to eat. That should make up two meals.
Time for a proper test. I made a full meal by rehydrating the rest of the rice. I used a noodle flavour sachet and some dried meat which rehydrated with the rice. The rice absorbed the noodle sachet flavour. Once rehydrated, I stirred in some peanut butter and chilli sauce to the top of the rice, leaving the bottom plain. Finally, this was topped with some pepper and cheese. This was my very own field expedient version of peanut beef rice. It tasted excellent and used ingredients I'd carry anyway.
The rice dehydrating experiment went better than expected. This will be a great way to save some money while keeping weight down and, it might even encourage me to "cook" a bit more in the outdoors.
Until next time.