Hello everyone, hope all is good and safe.
Today I will share with you my first ever artwork, my painting. May be some of us dreams to become a good artist during our younger age coz I do dream about it.
When I was studying in elementary and high school I'm making a simple drawings in my notebooks. I draw cartoons and anime characters in some famous animated series like Dragon Balls, Ghost Fighter, Flame of Reca and many more in the year of 90's. But when I started to study in college, those hubby's were stoped and I never did it again.
Until one day, during my class hours in art subject my professor told us to make our own painting as one of our project for the first semester. And the photo below is one of my first artwork using paint and paint brush in a piece of plywood.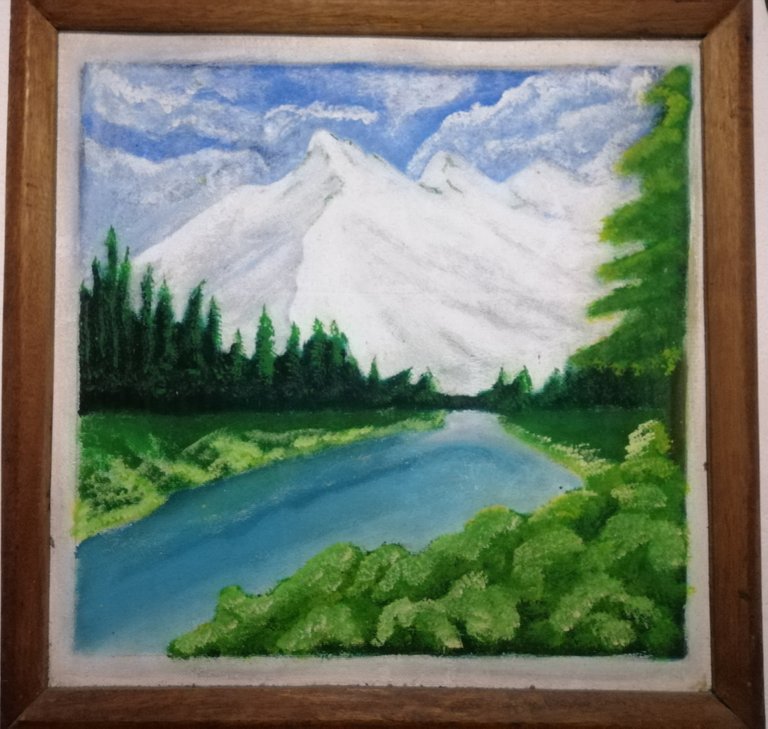 At this time I uses not just a pencil or ball pen to draw in my old notebook. And at that time I was so excited to paint one of my own piece of art. Since I have a little bit knowledge in drawing, it became easy for me to draw my piece.
I can't show you more pictures on how I made this painting coz it was a long time ago, if I'm not mistaken that was 2015.
So, that's it. Thank you for your time reading my post.
Keep safe always.
God bless...