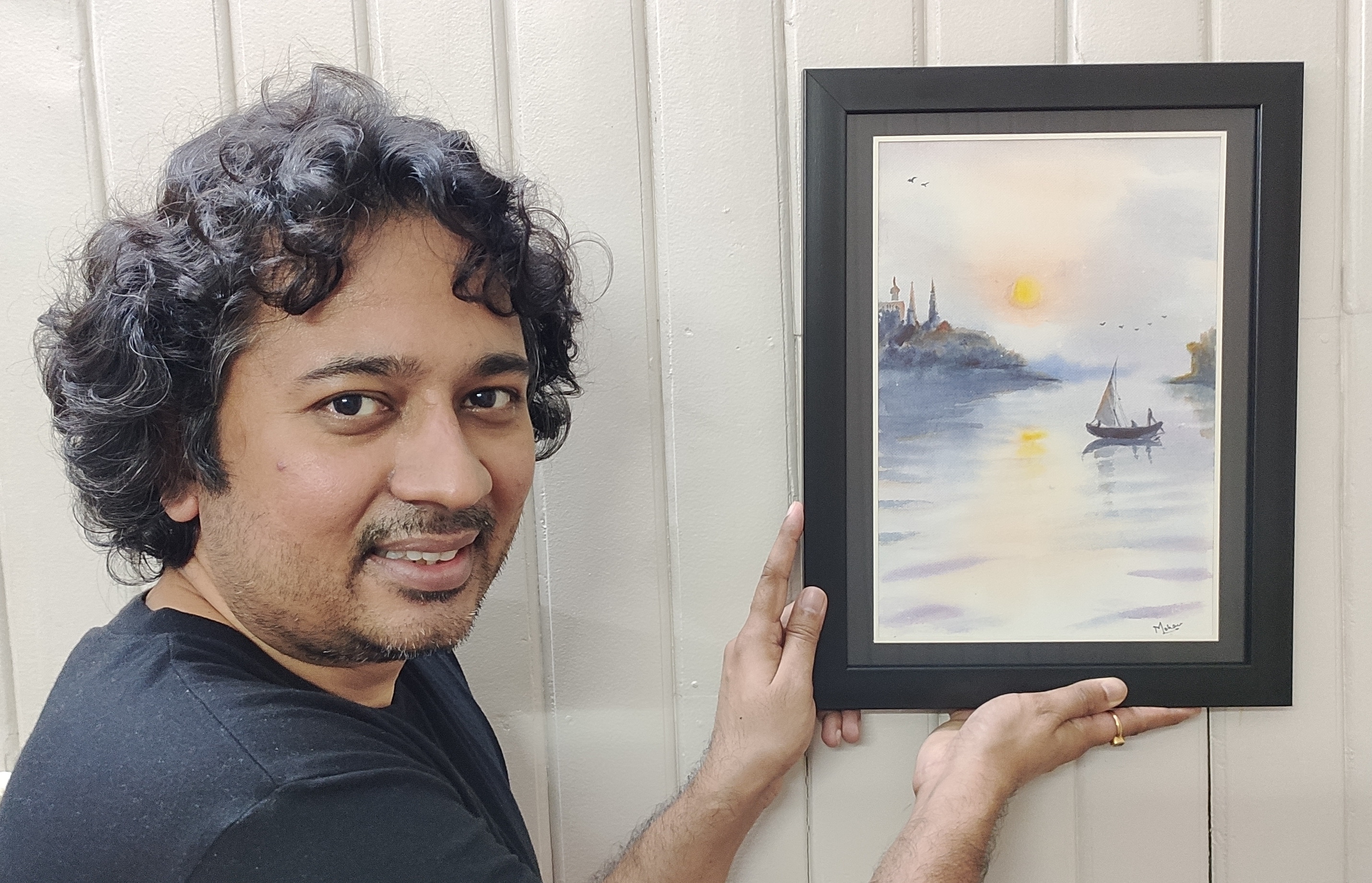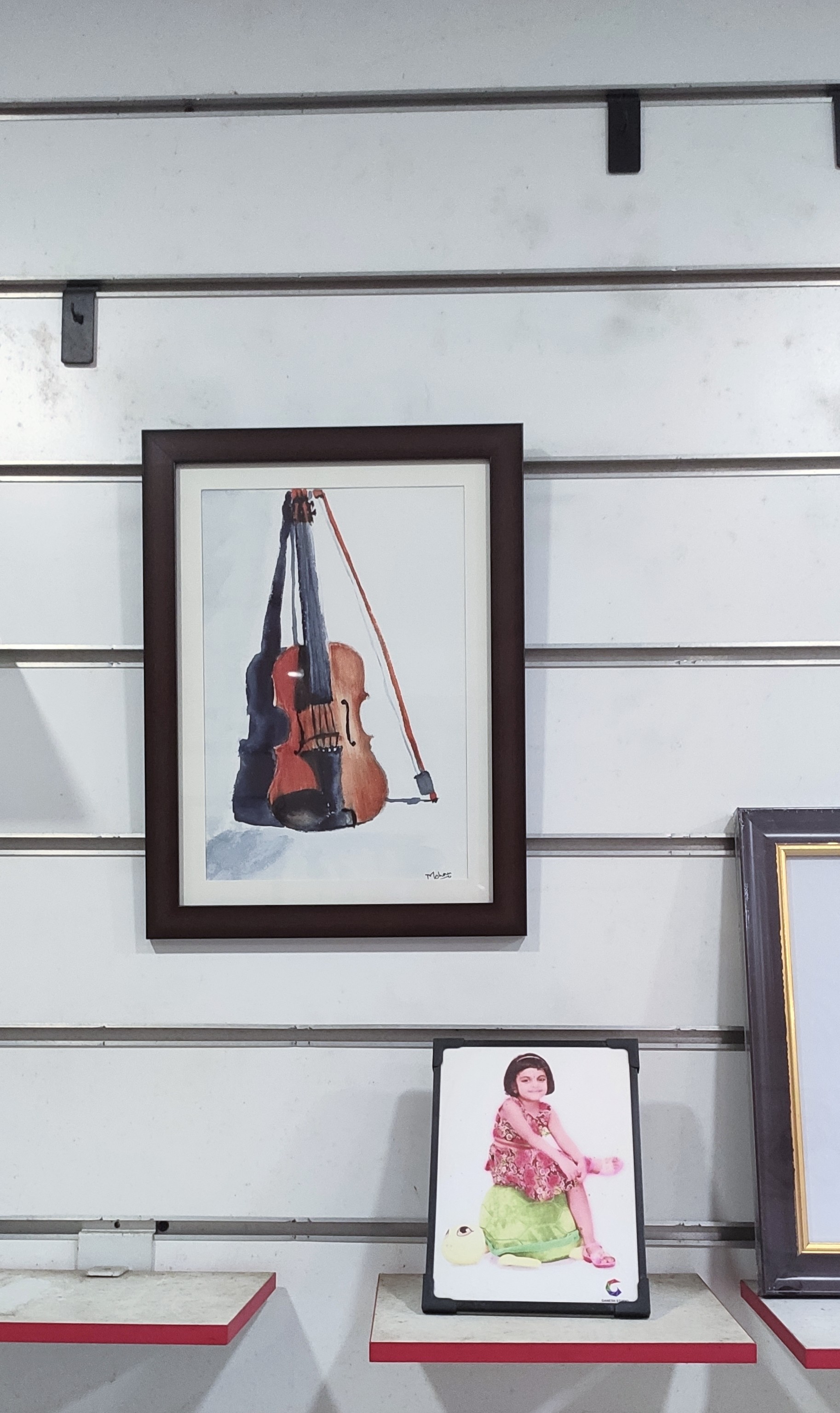 I have been painting for about 3 years now. I had framed an acrylic before to gift a friend.
I never thought of selling my paintings or framing it. Have about 300 sheets lying around.
Last week a friend of mine wanted a painting and then she said she want to pay for it too. It was a bit surprising for me .. I never thought of my paintings were sellable.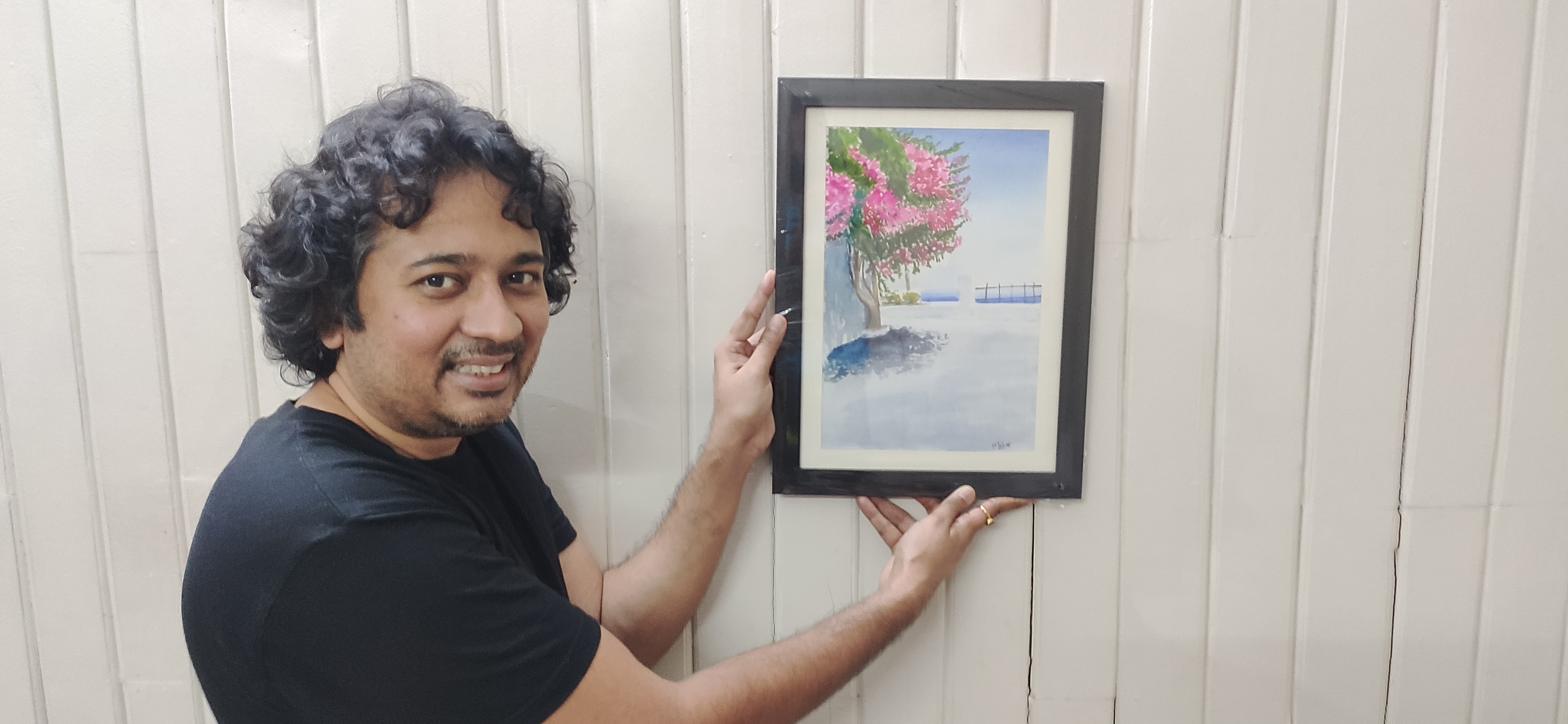 This one got 'owned'
Now that it is sold I had to frame it and give, so I framed a few mee too 😁