So..... I've been away for a while.
My bad Steem Fam :( as I mentioned in my previous post for the Meadows and Makers Podcast, I have been occupied mostly with a new job working in a prosthetics and orthopedics lab. I took on the work as a part time work that I belive may only last another month or two.
Anyway.... I left off the blog sharing my experience taking a tour of some local houses that have installed alternative energy technologies and are living a self- reliant lifestyle.
The house featured here is quite unique. It started off as a canvas yurt on a platform. The owners at one point wished to expand their yurt. They loved the yurt style so much they decided to build another structure around the inner yurt to expand their living space.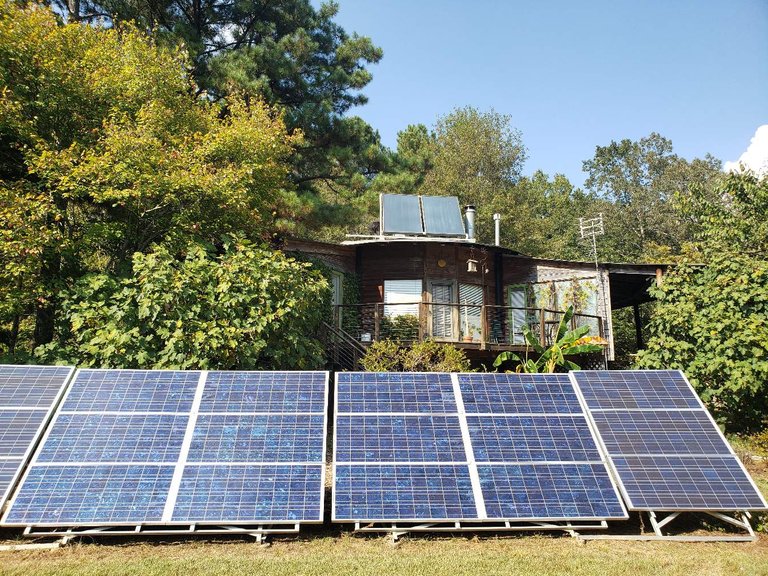 The house is completely off grid and they get all their power needs from their solar power system. They are using a solar thermal hot water heating system mounted to their roof for handling their hot water needs.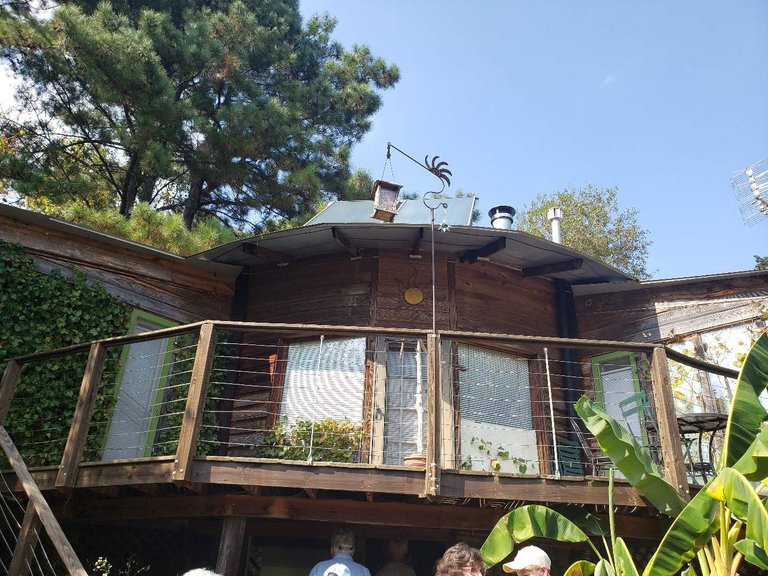 The house uses passive solar design and has large south facing windows to allow as much light as possible in during winter and they have planted grapevines and trees on the east/west sides of the house to provide shade in the summertime.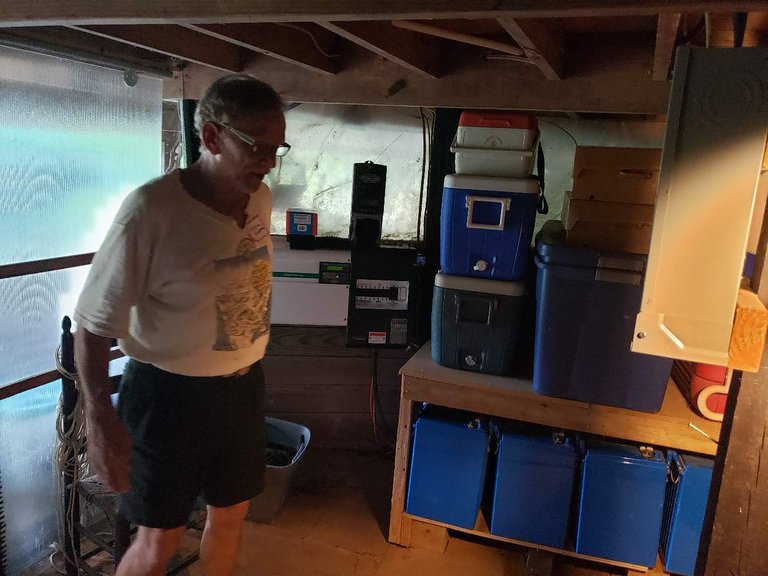 The power system is run by several deep cycle sealed lead acid batteries that are house underneath the house platform.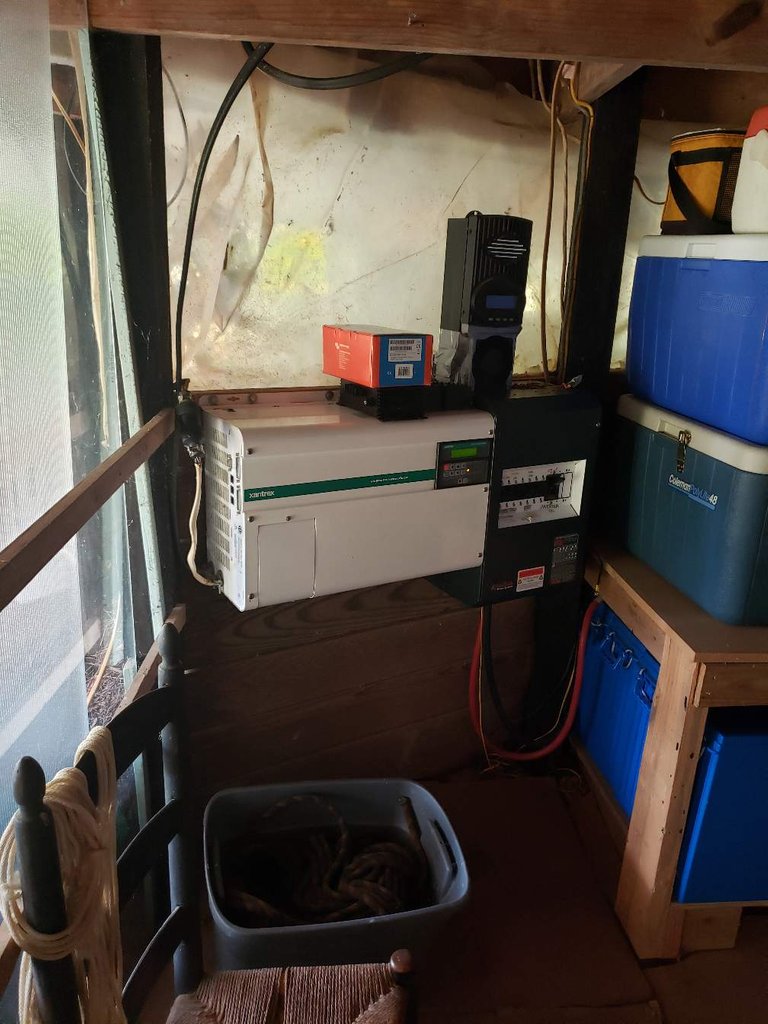 Here's a view of the charge controller and inverter system he's using.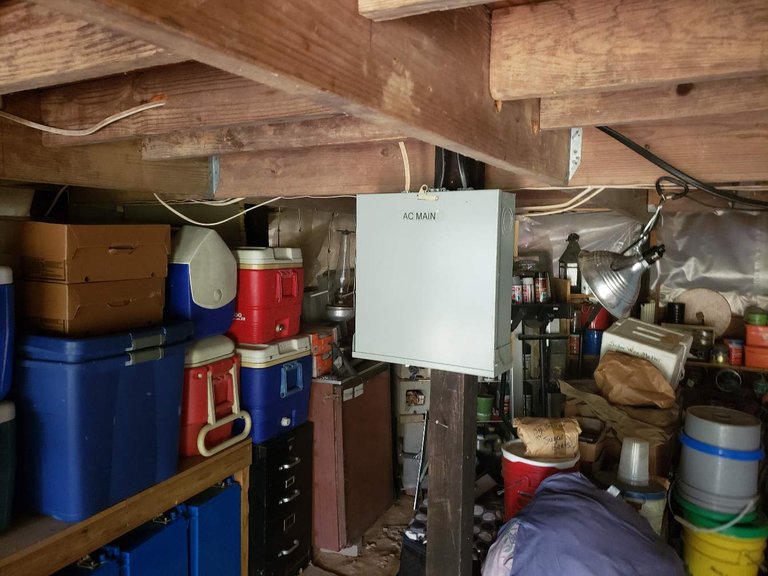 The inverter is wired into a circuit breaker panel which he distributes power to the rest of his house.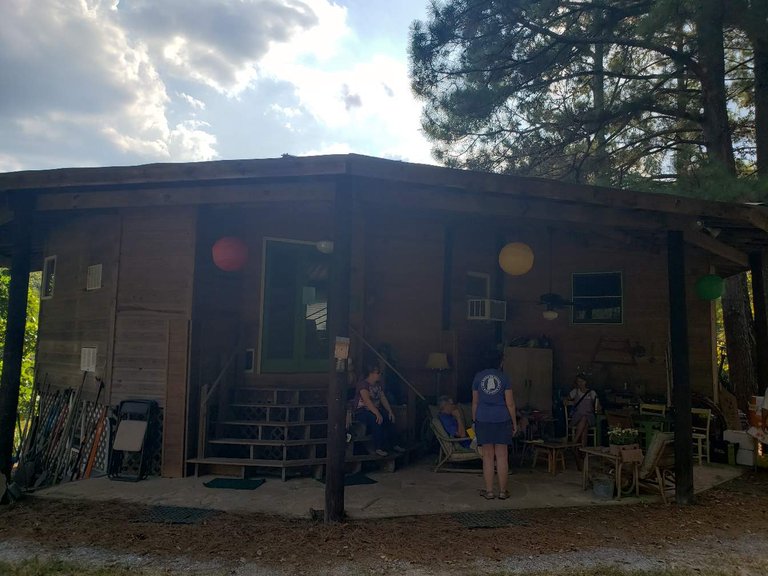 This is a picture of their front porch which is an exceptionally nice place to hang out during the summer heat.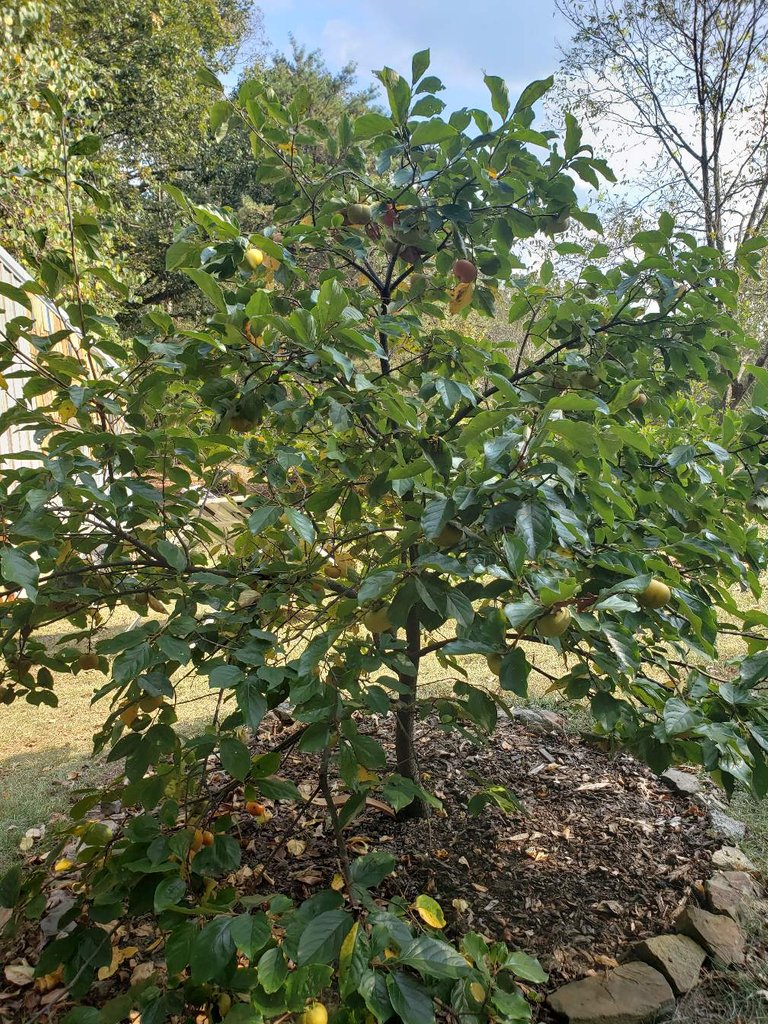 They also had several fruit trees planted around their house and a really nice vegetable garden. Anyone know what kinda fruit tree this is?
Sorry I left for a bit, but I'm back!
Here's some examples of the braces I've been helping build in the lab. The ones on the right are a solid ankle brace to help support the patients foot. On the left the braces are articulated at the ankle to be used at nighttime. The articulation allows you to add straps and move the foot at nighttime to help correct it.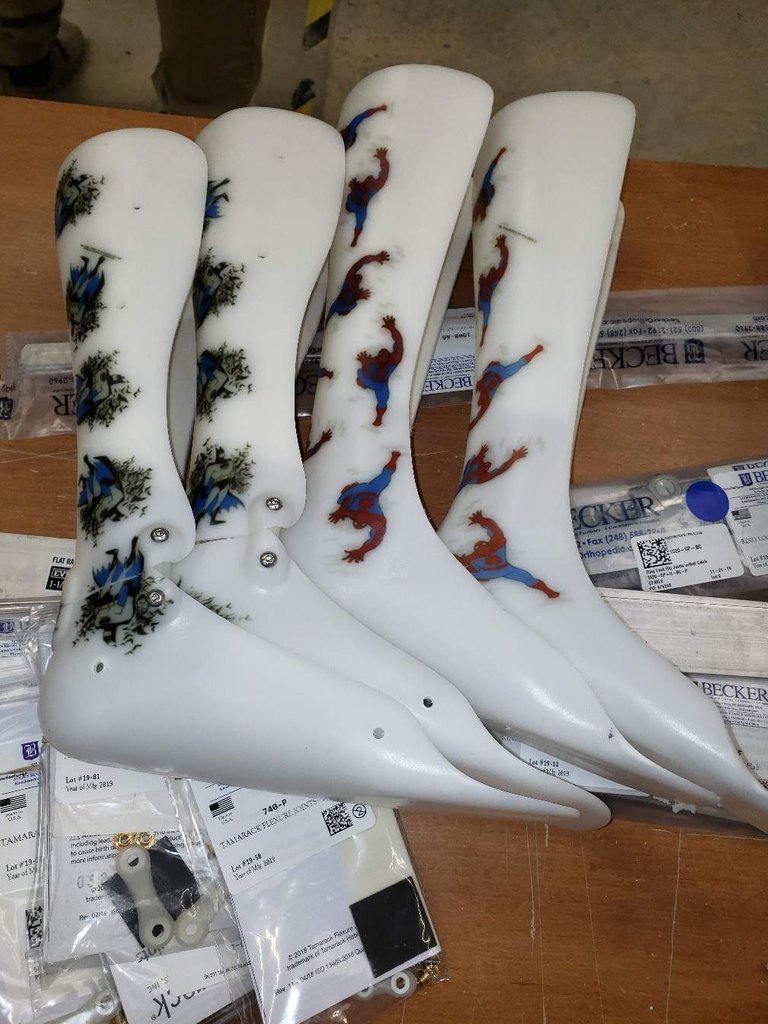 Yours in Liberty toward a brighter future,
Greg Doud @makinstuff
Posted using Partiko Android