Hi, Steemheads!
I know and I feel @randomkindness' sincerity in this project. I have known her for awhile and she clearly has a brilliant mind, has a good heart and an altruistic spirit. Please help her realize her dream for these kids, their tribe and their future.
Note: LONG READ BUT FOR A GOOD REASON. Pardon my writing, I'm a bit exhausted.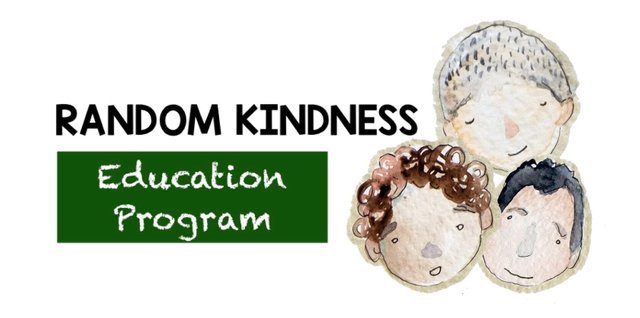 Image courtesy of @randomkindness
This is an appeal to all of you to help realize a friend's dream. @randomkindness or @meetmysuperego is the reason why I am a Steemian. We met in a hostel when we got stranded for 2 days because of Typhoon Urduja. She convinced me to check Steemit and we had those 2 days spent talking about ourselves and I knew then she was a friend I would keep forever. You just know good people when you meet them. This was December 2017.
We were not seeing each other much, after that meeting, even if we are just 2 towns away and approximately 20 Kms away from each other. But we were constantly voting in Steemit and occasionally catch up via messenger. She visited me in the hospital one time as I was doing my dialysis, it was her birthday. Then December 2018 came and she sent me a message, how she wants to have a visit to a tribe on top of the mountain in their town and if I would care join her. She told me she wants to go the next day and she has bought some gifts. I said yes but I told him to delay 1 more day because there was a typhoon that same day we were chatting. LOL I told him I have not bought anything to share to that community, I needed a day to buy presents. Despite the next day being stormy, I was so excited. I have been sick for a long time, going to the mountains sounded like a great adventure.
I did not know what to buy but @randomkindness said they were a small tribe with 38 people, so I just bought 38 pairs of slippers based on the list she sent me. It was exciting doing the estimates on what sizes to buy. I packed the gifts with other stuff and candies for the children. I got so tired that night and I had to wake up 8am to be there by 9am. I was not feeling well but my mind was telling me I could not miss it so even if I was late, I still went. Anyway, it was just the 2 of us doing it. I arrived past 10am to her office. A good friend of hers, Cha and 3 rescue volunteers wanted to join us and that was a good news for me. I was telling myself you really have to go because she is a rural nurse and you have 3 rescue men with you, what could happen? LOL
The event pushed through and gosh we went to the peak of the mountain but we did not have togo by foot, there was a road going up there. We met the tribe halfway. The tribe had to walk 3 hours at least to meet us there. Not everyone came because it was stormy. Small kids had to be left and old people, too.
We had gift-giving and we ate together and had those getting to know conversation with everybody, young and old. We asked about their livelihood, their education, their families, their common illnesses, etc. We had to skip the parlor games and all that merry making because it was raining on and off and we worry they can't go home early and the 3 rivers they had to cross might be flooded. That night was New Year's Eve, so we had to let them go early. The meeting was short but it was something I will never forget. I want to hug these people for some reason. Weird coincidence that there's a bad weather when I meet with @randomkindness. LOL
Days past and @randomkindness would chat with me about what's better than giving them stuff. We both want something that will be sustainable and will empower them. I personally want to help the elders with their farming and livelihood. Which would need more time and money. We both agree we cannot keep doing dole outs, we need to do something for them but something that will give them hope and will leave a legacy. Thus, @randomkindness came up with an Education Program. There was no one from their tribe who had finished high school or college. She wants to send 1 kid to school to have a degree, preferably Education so their community can have a teacher.
Lately, 2 kids have approached her to ask to be granted support to get to school. Initially, she planned to only support 1 but it's difficult to turn down the other as he is also determined to go to school. This program is experimental but we will try and collaborate to make these 2 kids have what they hope for. We want Steemit to be part of this project. We are thinking it's really possible when people come together, help a little bit and share some pokes of Steem. @randomkindess is head strong that she wants to make this happen and I want to be there to support her because it's just good to witness people do great things.
I know and I feel @randomkindness' sincerity in this project. I have known her for awhile and she clearly has a brilliant mind, has a good heart and an altruistic spirit. Please help her realize her dream for these kids, their tribe and their future.
I will pledge a fraction of my earnings from @mermaidvampire posts excluding my contests to be able to help with the expenses. Unfortunately, education is not free in my country and our people are struggling and poverty stricken that they cannot afford education. Much more is the case for indigenous peoples like this Mamanwa tribe, they retreat to the mountains and they have less access to government support. We will work our way how to bridge this big gap and hopefully we can establish a way for Education to be accessible and possible for this tribe. Help us give hope to these people.
And hopefully, we can have the 2 students here in Steemit (if they are over 13) and we the Plankton Token team can help them have accounts and help them out when they are already well adapted in their new student lives.
I am glad @randomkindness is pushing through with this project despite the challenges. I am hoping we rally behind her to support make a good cause succeed. Read about her project here: Random Kindness Education Program
Please help realize these kids' dream of education and help @randomkindness support these kids through Steemit. Little help will do a lot and any help, helps. Upvotes and resteems will do, I hope you consider following @randomkindness and voting her often. Like she said, she is not really asking donations because we all need the money for something, she wants the gifteconomy mechanism of Steemit to work. She just thinks it's possible and I think so, too!