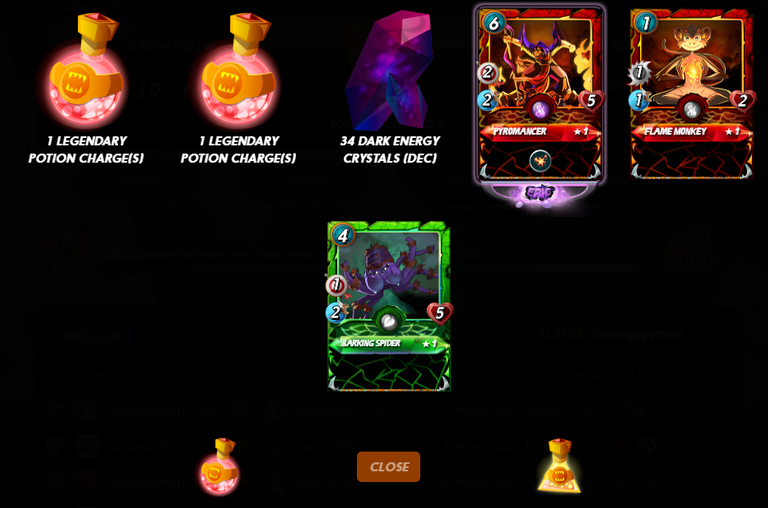 After what seems like forever, it looks there are some new rewards cards on the block for today's quest. The pyromancer looks like the best of the lot today and should be a good addition for my Fire deck which right now, relies a lot on Magnor.
Made it to Gold II this season which is my highest so far and that's all thanks to the legendaries - Magnor and Phantom of the Abyss.
I'm at level one summoners and that does limit the climb on low mana games as well as lost legendaries. Maybe it's time to upgrade Malric and maybe Lyanna or Alric.
-- Will update the picture from Steemit.